Replace paper & pen with digital job management
Tradify makes it easy to book jobs, inform customers, and order materials on the go.
Cloud-based software for site management
Quote, schedule, manage jobs and issue invoices — faster than ever before.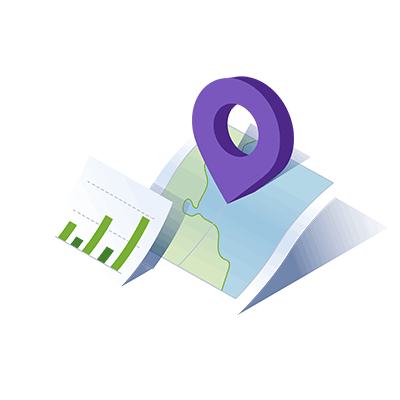 Dispatch staff in real time
Schedule staff and send them to their next jobs from any device. Easily manage their time and preview new locations all from one place.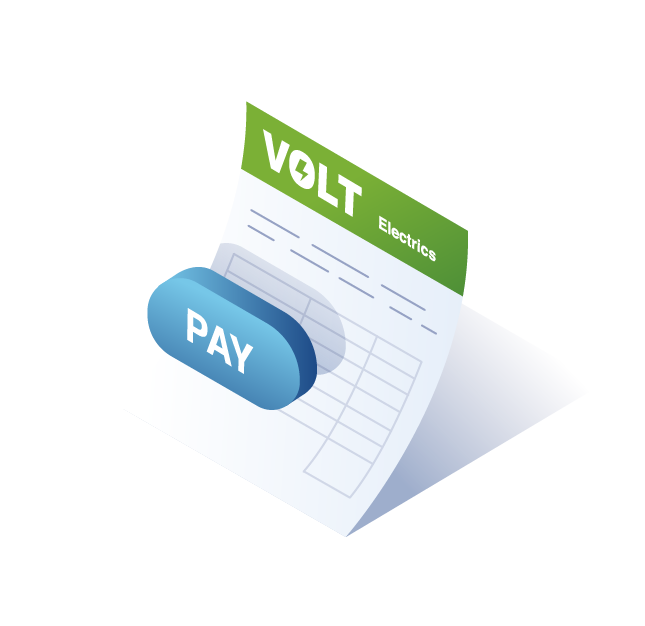 Financial tracking from the office or on the go
Simplify creating important work documents by using our accounting tools, pricing features and simple price list management. Import the information you need into our system to track how your business is performing.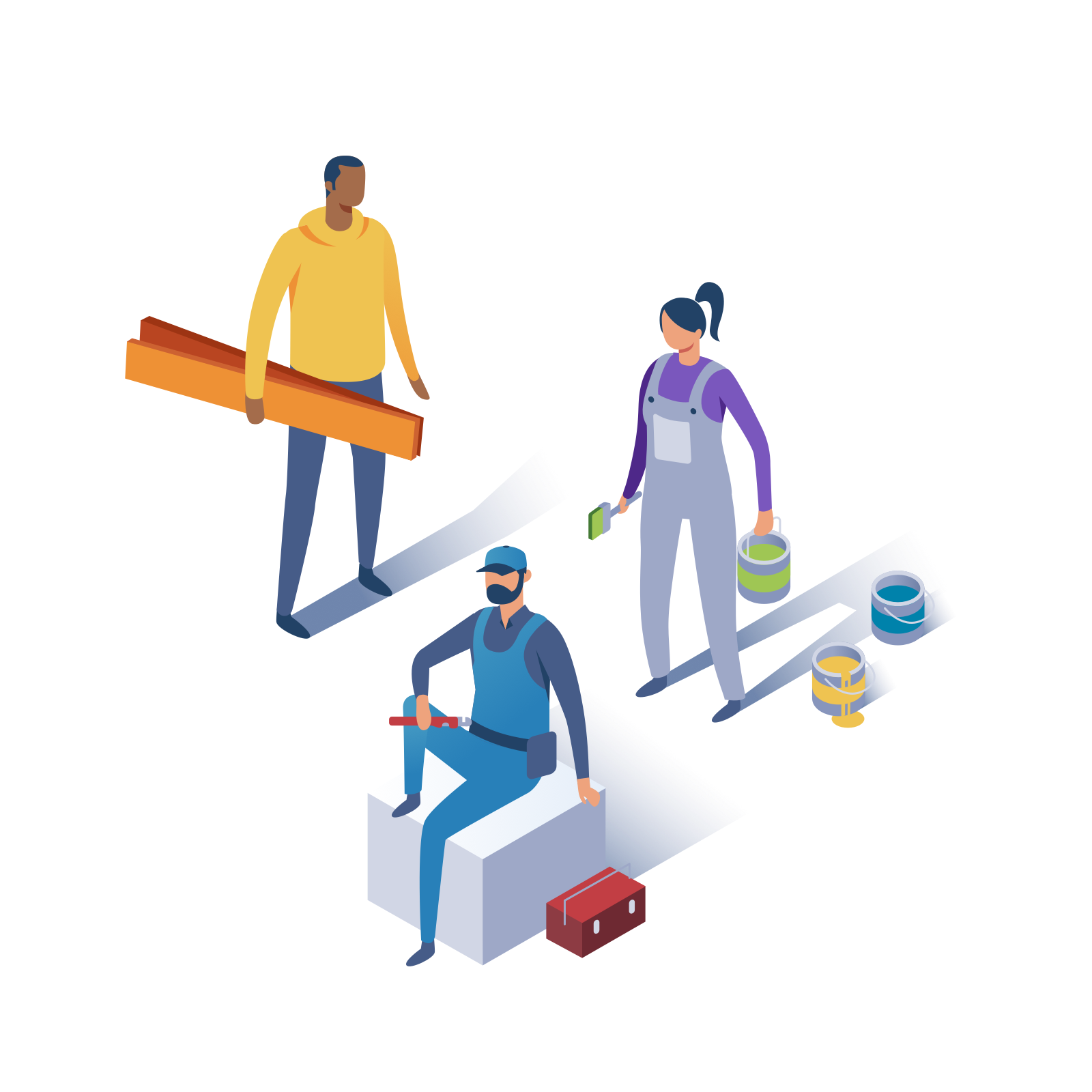 Improved collaboration with subcontractors on construction projects
Working with specialty contractors? Send them appointment and job details that they can view in Tradify, whether they're a paid user or not.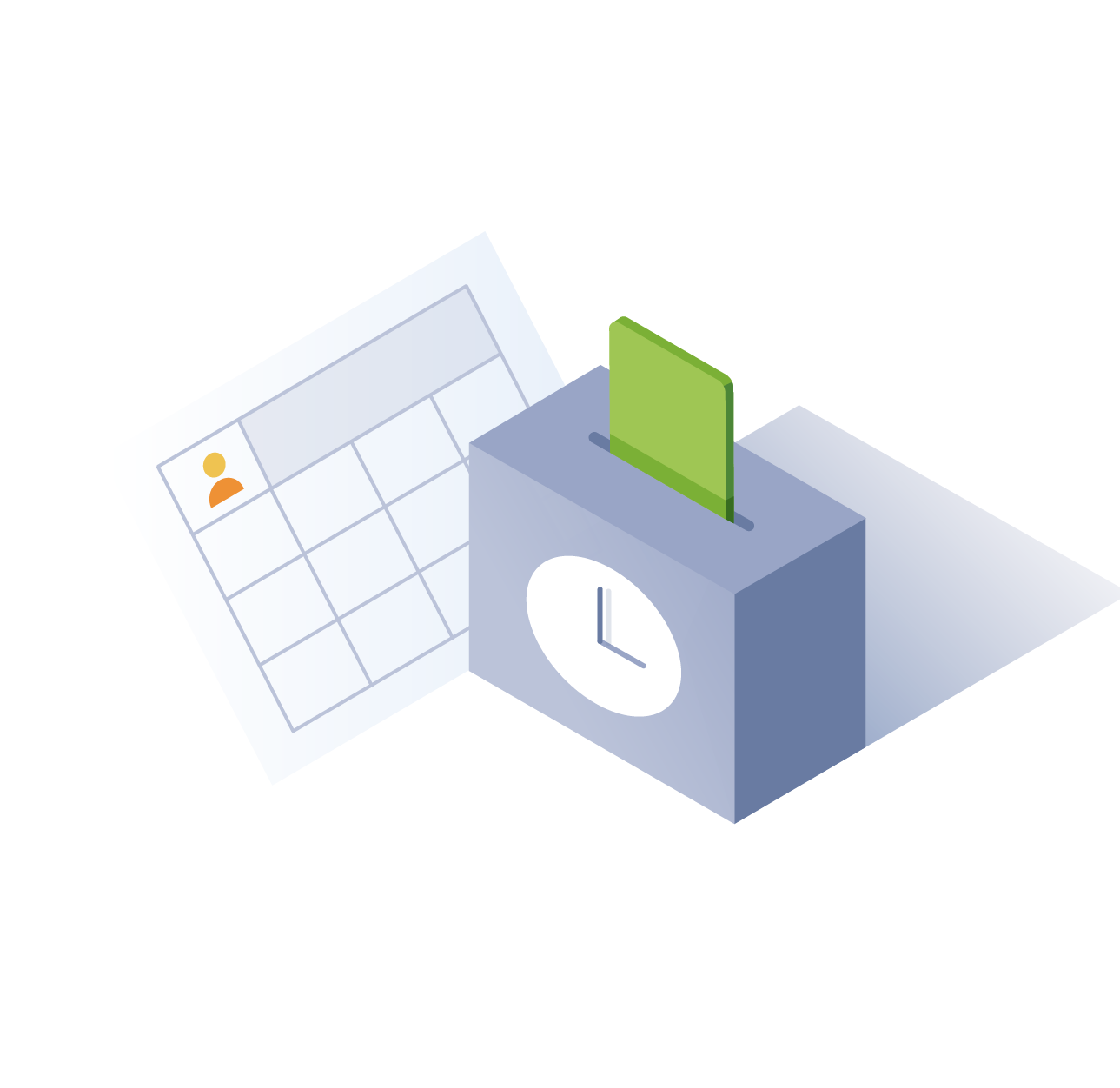 No more timesheet headaches
With a live timer and an in-app timesheet function, your field team can log in time for detailed tracking. No more chasing up timesheets to calculate hours spent on jobs.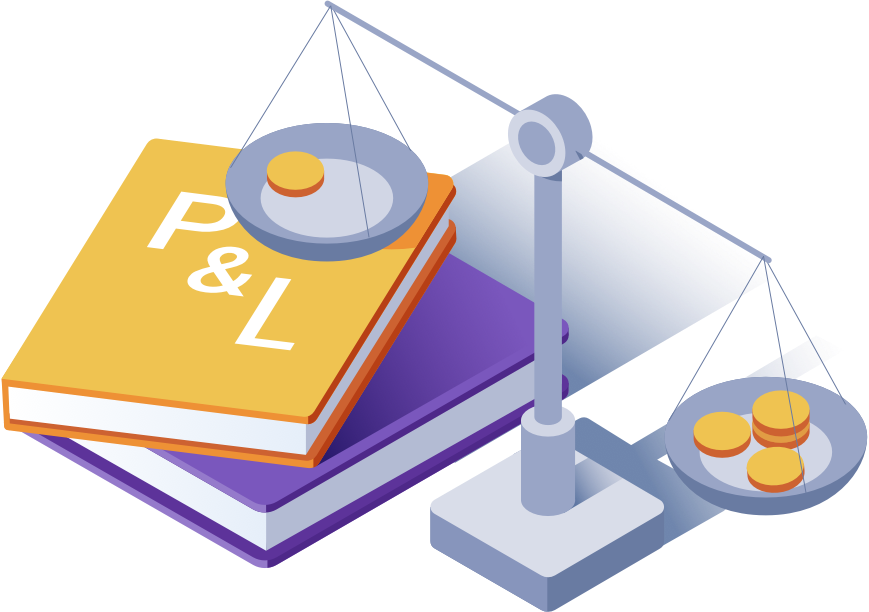 Record tasks and view work dashboards
Easily add photos, costs and notes to any job, from any device. Quickly find all the job details you need to submit accurate invoices and raise purchase orders with confidence.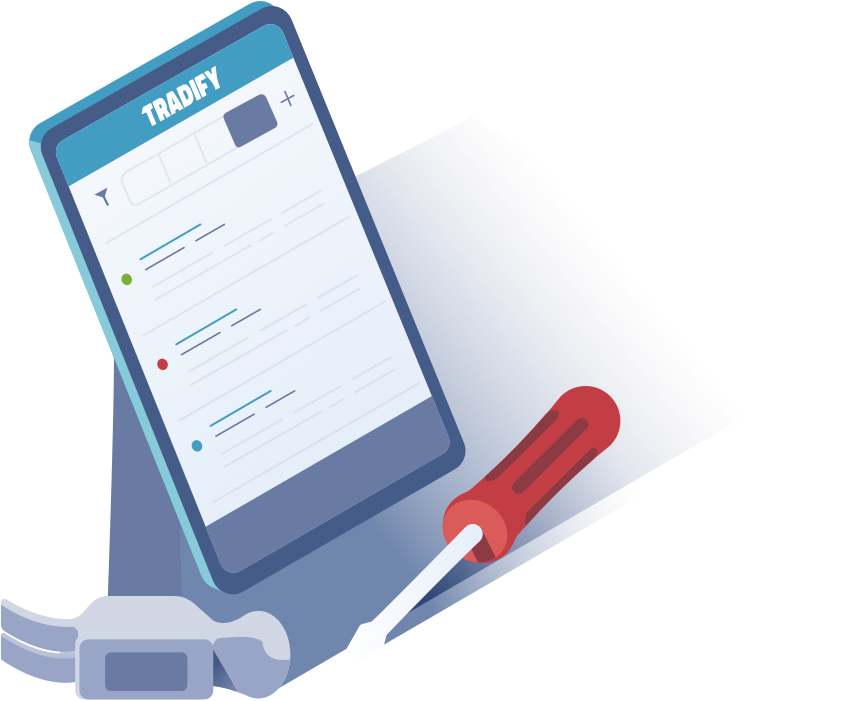 Eliminate downtime and mistakes
Access the right scheduling, budget, and staff information to make better workflow decisions. Remove human error with recurring jobs, invoices and automated quote, appointment and payment reminders.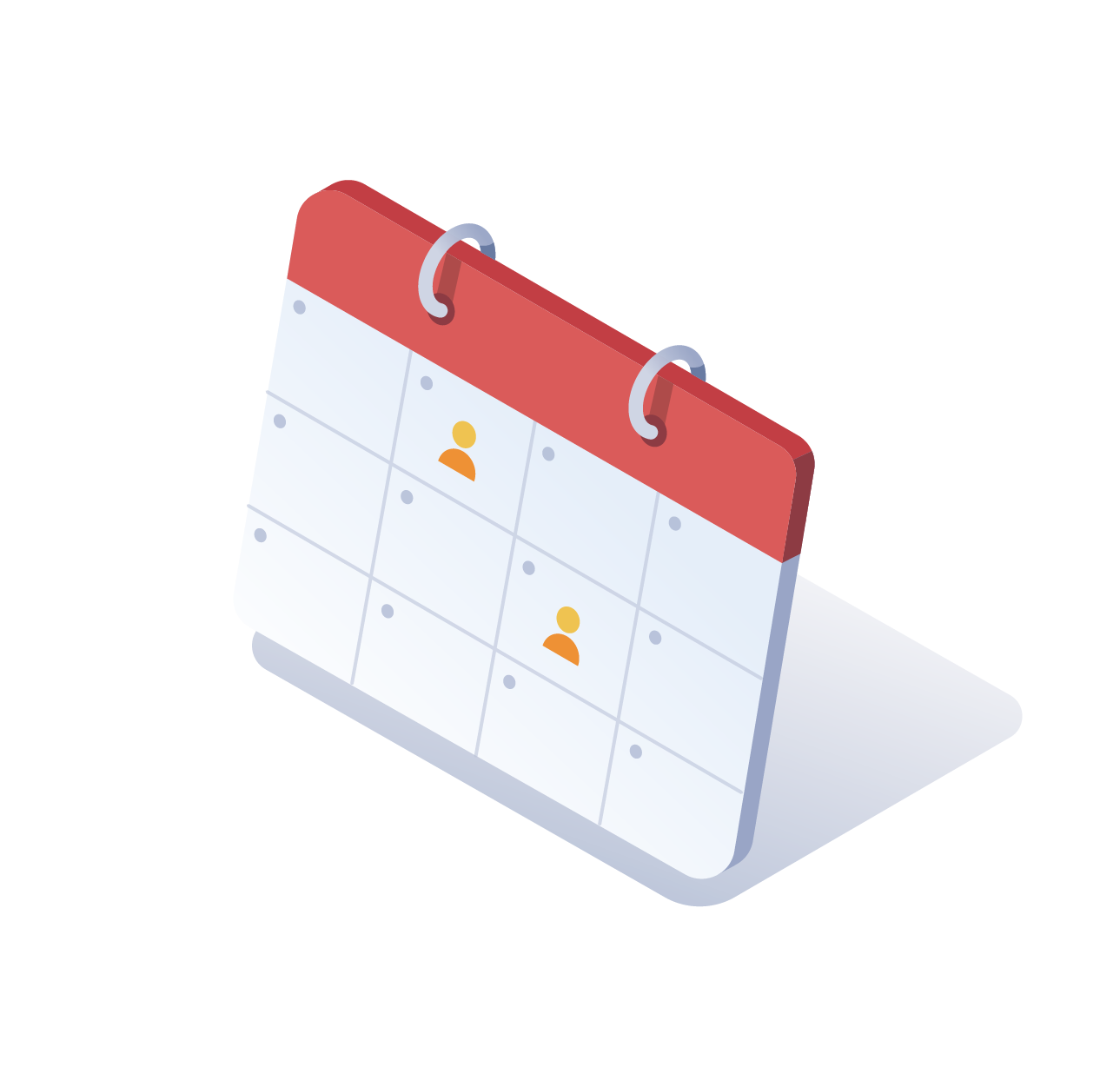 Integrates easily with Google Calendar
Avoid double booking by displaying your personal calendar within Tradify. Tradify talks to Google Calendar to simplify your appointment scheduling.
Try Tradify for free
Instant access for 14 days.
No obligation, no credit card required.
Take it from the experts - Tradify customers
Say goodbye to double-entry
Tradify works seamlessly with Xero and QuickBooks Online accounting systems.
Tradify talks to your favorite accounting software:
"Our business literally doubled in the past two years and Tradify is a big part of that."
Questions about Tradify's site management tools?
How does Tradify's pricing work?
Tradify costs per user, per month. You can also talk to us about team pricing options or find more details on our Pricing Page.
Tradify is a powerful job management platform on desktop, and can also be downloaded as an app on your iPhone, iPad, or Android mobile device. Start your free 14-day trial today!
How does Tradify help me manage health and safety on a site?
Tradify offers Contact Tracing Reporting and has plenty of health and safety content to help you maximise on-site safety concerns.
What site management features does Tradify offer?
Tradify offers a variety of project management features to help your construction business and other trades, including scheduling, automated payment and quote reminders, navigation features, supplier management, custom reports, task management and much more.
How does Tradify allow me to work with different trade contractors?
Our Connections feature allows you to not only send appointment and job information to subcontractors — but it also allows your subcontractors with or without a paid Tradify subscription to access this information and respond in Tradify.
How does Tradify help me budget for a project?
Tradify allows you to import price lists, automatically pulling the important information you need to submit accurate orders and bill correctly for a job. You can also create custom billing rates and pricing levels to adjust to different types of work you might undertake.
Can I manage my team on the go?
You most certainly can! Whether you're working from an office or on a site, easily book your staff for jobs, create quotes, respond to customer questions or navigate to the next job — all from one app.
Can I order materials from Tradify?
Yes! You can easily create purchase orders from Tradify and attach these supplier invoices as costs to your Job. Make project management a breeze with Tradify's intuitive job management software.
How can I measure and report on my work?
Tradify allows you to complete job service reports, which outline a particular job and can be signed off by your customers. You can also use these as progress reports. Additionally, we offer financial, timesheet, contact tracing, productivity and profit reports.
How can I record costs for a job?
You can record time, materials and miscellaneous costs against your jobs. Your staff can use a live timer or the timesheet function to record their hours. Moreover, you or your staff can order materials from a supplier and record these costs seamlessly from Tradify. For one-off costs, you can either add these to the job or invoice them as miscellaneous items.
Does Tradify work with any accounting packages?
Tradify talks to your favourite accounting software. Easily sync with Xero or Quickbooks to streamline your business tools.
Does Tradify work for construction businesses?
Tradify works for most trade businesses, offering flexible software to suit all types of business needs. Manage unlimited projects with our key features that allow you to manage all aspects of a trade contractor business.
Does Tradify offer software training?
When you upgrade to a paid subscription, you can book a free onboarding session with one of our Tradify experts.