Your paperwork made easier, on any device
See how Tradify improves your business processes. With job dashboards, an interactive map, and reporting functionality, you'll oversee multiple jobs with ease.
Job sheet app for tradespeople
Quote, schedule, manage jobs and issue invoices — faster than ever before.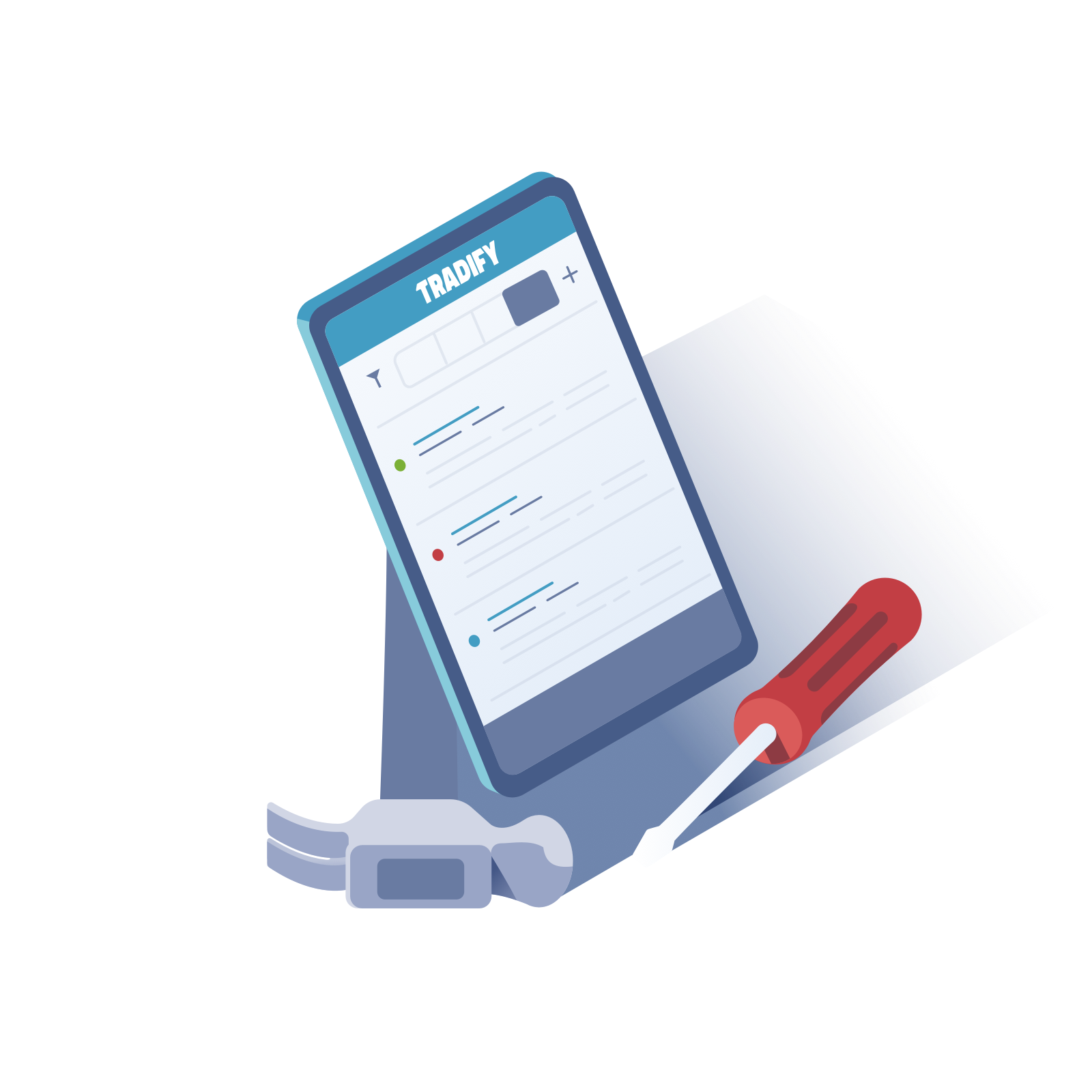 Real-time workforce management
Record time, costs and your staff members on-site and as you go. Easily use a Live Timer to make sure your employee timesheets are accurate.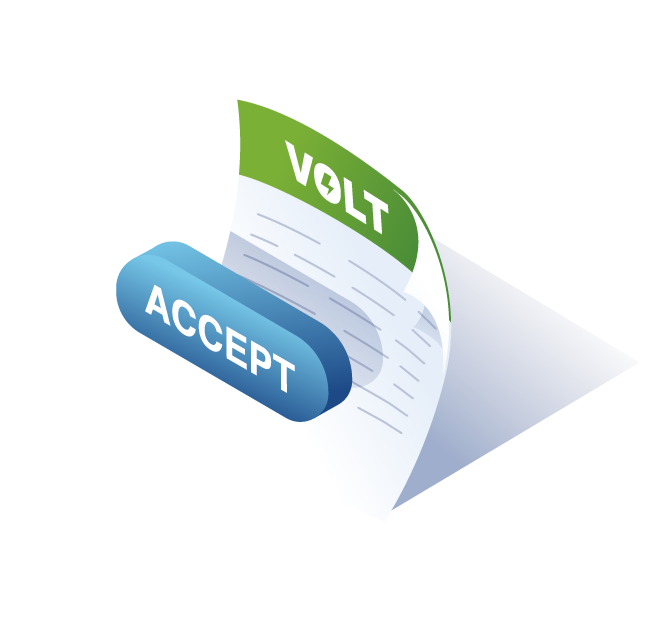 Manage your quoting and invoicing on the go
Don't wait until you're back at the office. Schedule new jobs and create quotes, invoices and reports in your vehicle. Available on any device.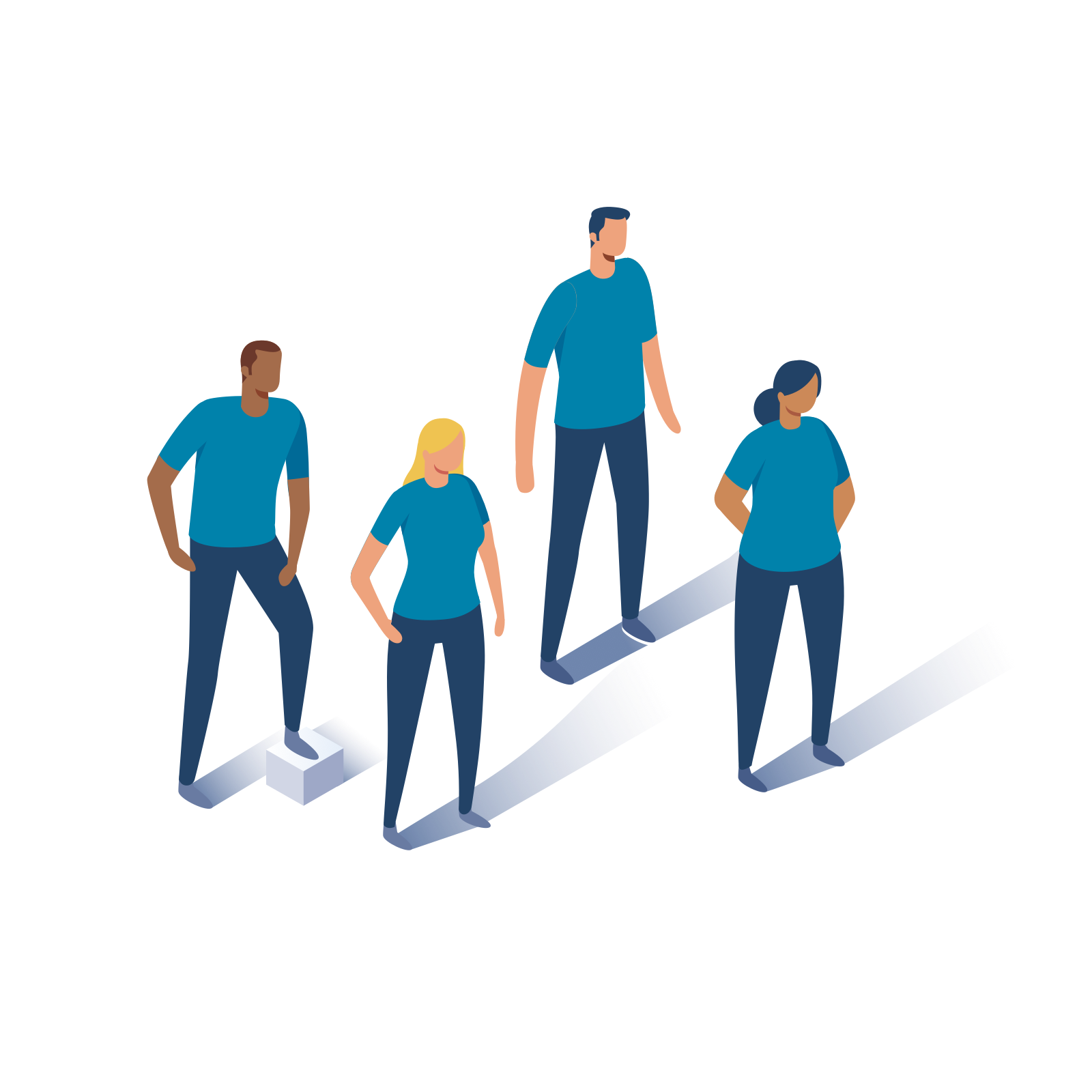 Speed up your company communication
Assign jobs, tasks and notes to your staff and subcontractors. They'll receive notifications of upcoming jobs and any changes you make.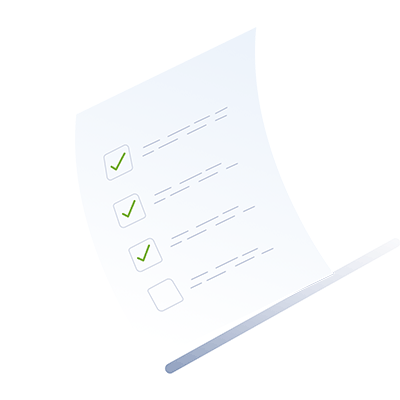 Improve your project management
Organise your jobs and the tracking of your tasks' progress with customisable Job Statuses, editable category fields and automatic linking to Customer profiles.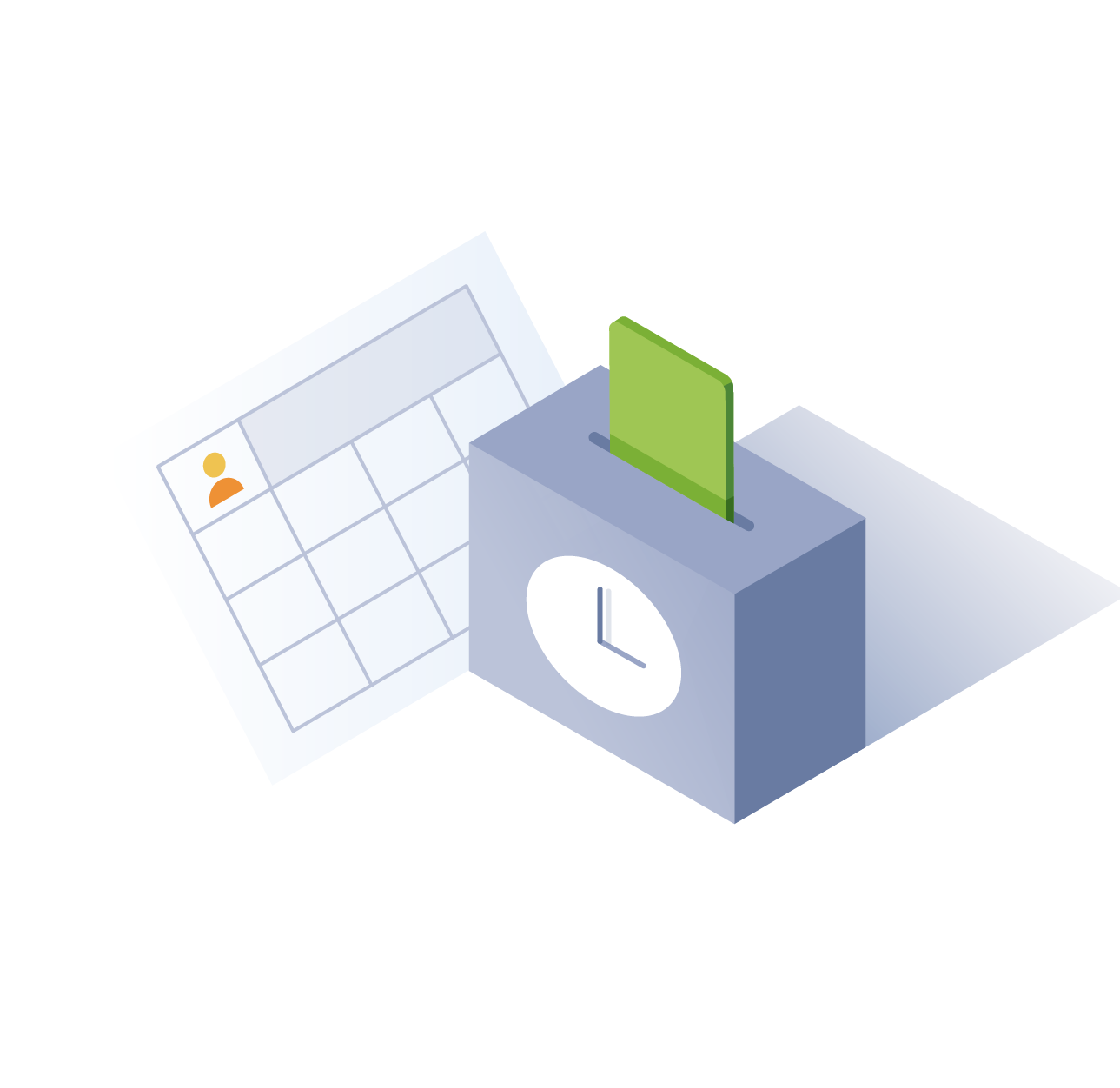 Easily track your engineers' hours
Your staff can easily record their time against a Job, in a Job. You won't need to chase up timesheet entries with how easy it is to record working hours in Tradify. Track timesheets and create reports for your business.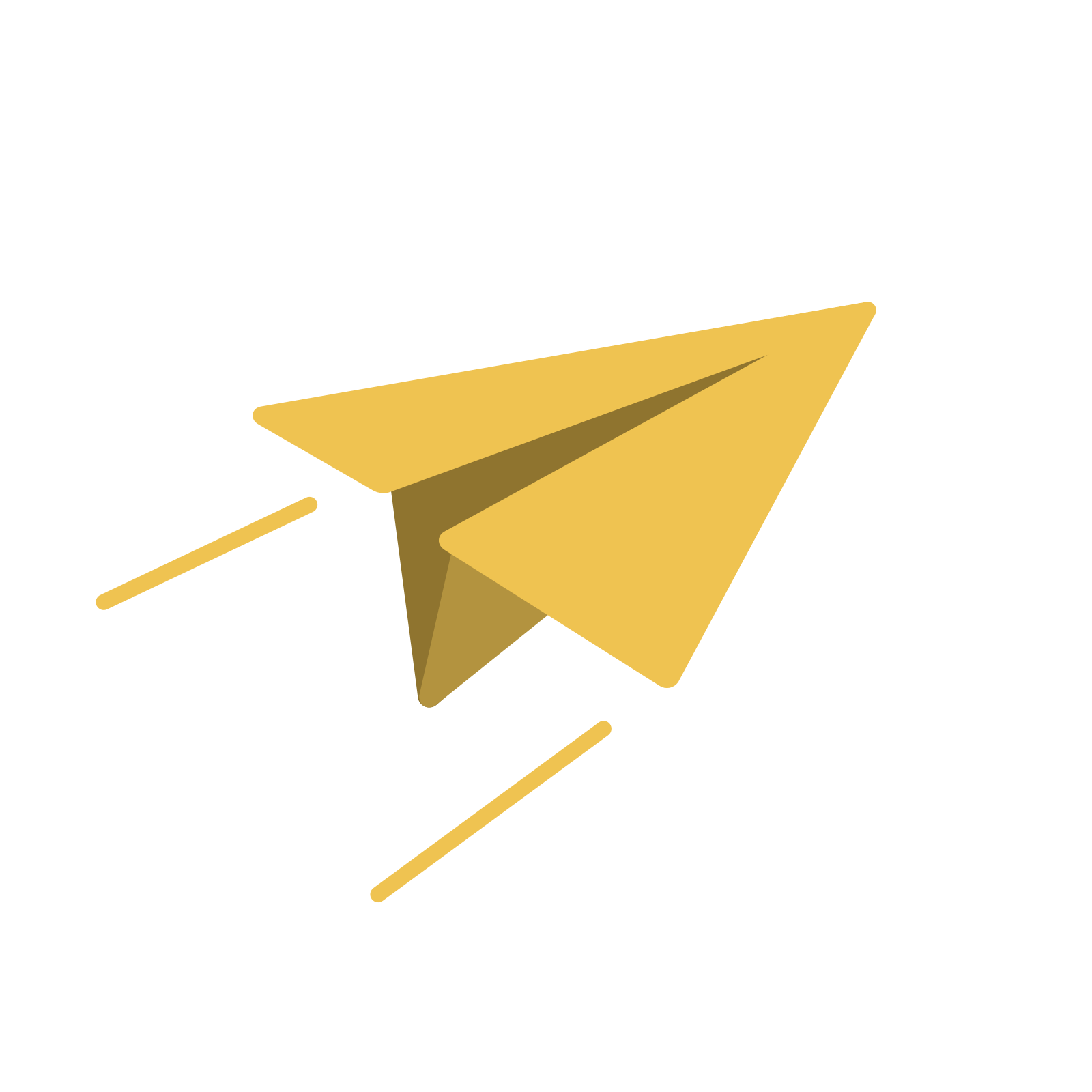 Manage contracts & signatures digitally
Easily store information in your Tradify Jobs, which you can organise by status. Get your customers to sign off on quotes, invoices, job service reports and forms and store these on the cloud.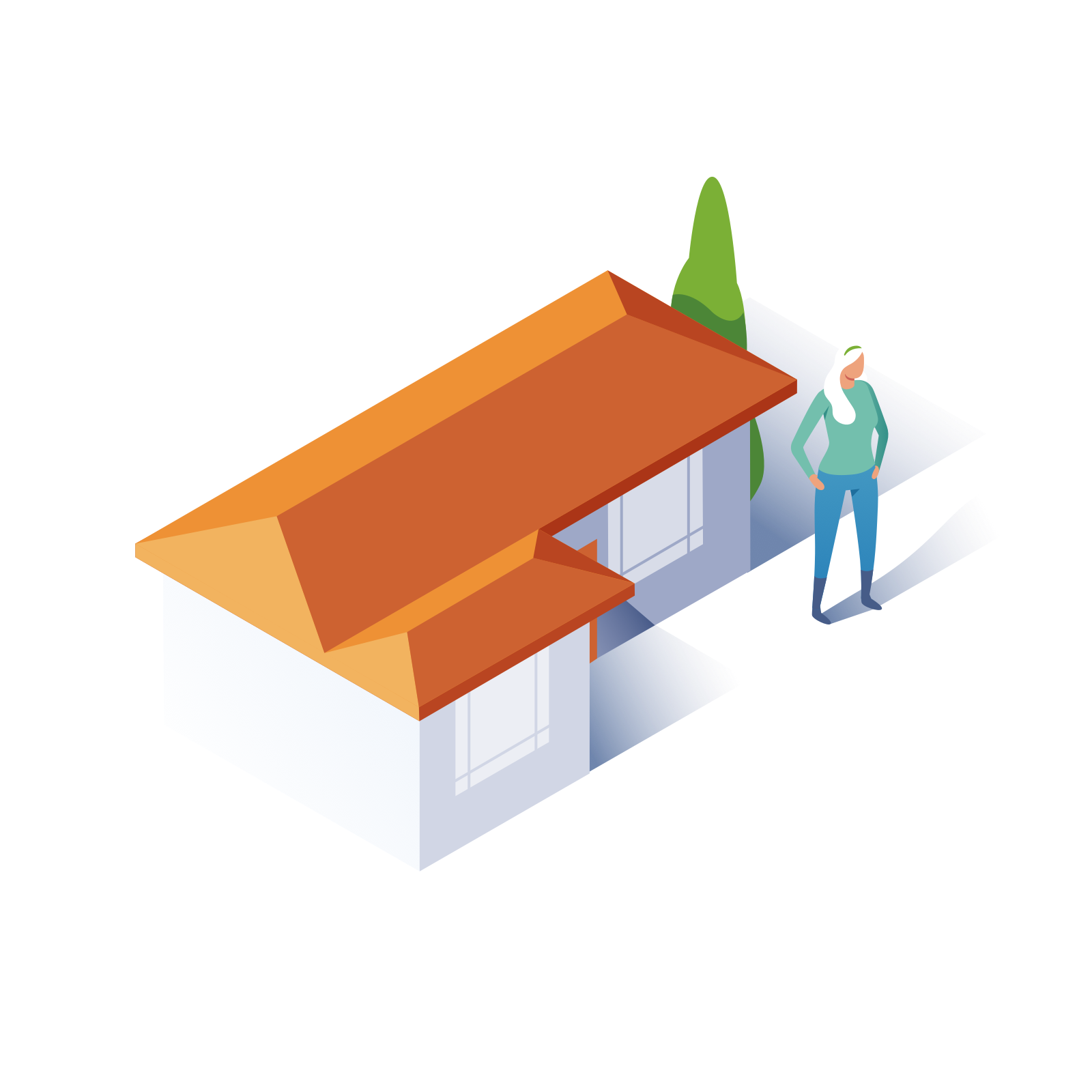 Streamline project management and make reporting easy
You and your users have easy access to the tracking information you need to make the right call. Schedule daily tasks and jobs easily — or let your team do that themselves. With job details at your staff's fingertips, you'll also notice improved productivity and reduce idle time sourcing materials.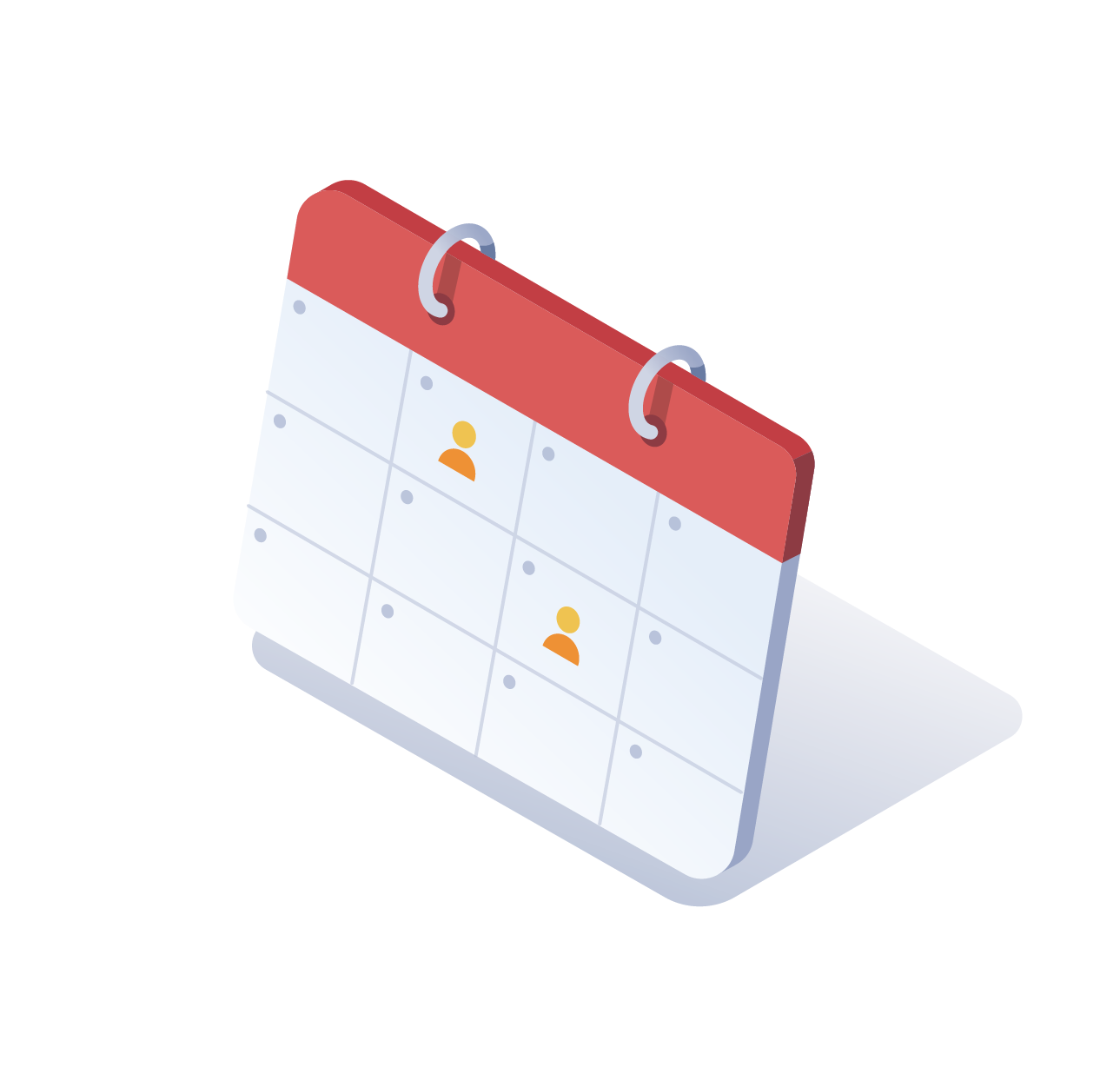 Integrates easily with Google Calendar
Avoid double booking and make task scheduling easier by bringing your Google Calendar to Tradify.
Try Tradify for free
Instant access for 14 days.
No obligation, no credit card required.
Take it from the experts - real contractors
Say goodbye to double-entry
Tradify works seamlessly with Xero, MYOB, and QuickBooks Online accounting systems.
Tradify talks to your favourite accounting software:
"Our business literally doubled in the past two years and Tradify is a big part of that."
Questions about Tradify's job card app?
How much does Tradify cost for users?
Tradify costs per user, per month. You can also talk to us about team pricing options or find more details on our Pricing Page.
Tradify is a powerful job management platform on desktop, and can also be downloaded as an app on your iPhone, iPad, or Android mobile device. Start your free 14-day trial today!
Does Tradify offer free trials?
Yes — you can try out Tradify for FREE for 14-days. You don't need a credit card to begin a trial.
Does Tradify's pricing cover multiple months?
You pay for Tradify on a month-by-month basis, although we do offer annual pricing plans.
How do I manage different streams of work?
Our Jobs feature captures everything about a particular piece of work: from the customer you're working for, any quotes and invoices you've sent them, the time and materials used on a job, various addresses for the customer, contact details, costs and purchase orders.
How can I organise my jobs?
Easily organise your projects by using Customer Profiles, Sites, Job Statuses, Custom Information Fields. These features help your project planning through simple and customisable categorisation.
Can I search for jobs, people or locations to track?
Simply use the search function in the map and type out some or all of a job number, customer/staff member name or site address to find them on the Map.
Can I see what jobs my workers are assigned to?
You can see what jobs your staff are working on throughout Tradify: on your Dashboard, your Scheduler, your Map and on your Jobs Dashboard.
How can I plan our work schedule?
You can see what jobs your staff are working on throughout Tradify: on your Dashboard, your Scheduler, your Map and on your Jobs Dashboard.
How do I work with sub-contractors?
You can use Tradify's Connections feature in the scheduler to create appointments for your subcontractors. You'll not only get to record their hours in your own system, but Tradify collects your subcontractor's details and notifies them of any upcoming appointments. Your subcontractors can also create a free Tradify account to view appointments.
How can my staff track their time?
You can track your staff's time in two ways in Tradify.
Firstly, you can use our Live Timer. This acts as a stopwatch, which your staff can turn on as soon as they arrive on site. This will calculate their time in the background automatically, and once they are finished on the job they can stop the timer.
Secondly, your staff can manually enter the hours they have worked at the end of the job.
Can my staff enter their timesheets on the mobile app?
Yes, your staff can enter their timesheets on the mobile app using both of the above options.
Can I schedule recurring jobs?
Tradify allows you to create and schedule recurring jobs. This means a job will be automatically scheduled for you following the time guidelines you have set. For example every two weeks.
Will my staff get notified if I schedule an appointment for them?
Your staff will get notified as soon as an appointment is scheduled for them. They will receive notifications via the mobile app and directly to their email inbox.
Can I email my customers the appointment details?
Yes, you can email the appointment details for a job directly to your customer.
Can jobs be scheduled for longer than a day?
Yes, jobs can be scheduled for as long as you need them to be scheduled for. This might be a few hours or even several weeks.
Can I download my team's weekly timesheets?
Yes, you can download your team's weekly timesheets as a PDF or onto a CSV file.
Can I record non-billable time?
Yes, any non-billable time can be captured outside of the job in the timesheets section of Tradify. You can also pull reports comparing non-billable with billable hours.
Can I see how long my staff are spending on a particular job?
Yes, all billable hours will be recorded against a particular job. This will allow you to easily see how long your staff are spending on each job, and how much it is costing your business. You can also produce timesheet reports for particular jobs.
How can I report on my jobs with Tradify?
Tradify allows you to not only track jobs as you're working on them, but reflect on jobs you already have with Job Service Reports. Additionally, you can create other reports to track Contact Tracing, basic profits and losses and time.
Does the scheduler connect to other calendars?
Yes! Currently, Tradify's scheduler can integrate with Google Calendar. You can see your external appointments and the calendars of any staff who have connected with Google as well.
Can I create Job Sheet Templates in Tradify?
You sure can, our handy template feature allows you to assign staff, locations, tasks and documents to a Job so you're not having to repeatedly enter information to a Job for similar streams of work.
Does Tradify integrate with accounting packages?
Yes, Tradify talks to your favourite accounting software. You can link your Tradify account to Xero, Quickbooks or MYOB.