Budget solutions for your business
With easy quoting, invoicing, timekeeping and payment tools, you'll find managing multiple jobs simpler.
Job costing software
Quote, schedule, manage jobs and issue invoices — faster than ever before.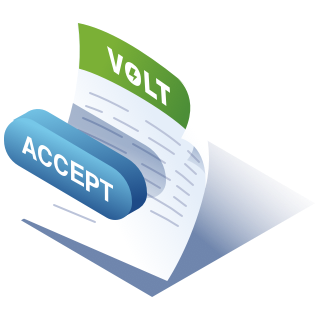 Create customer estimates on mobile
Easily scope work with our Quoting feature. Create Quote templates, use Kits, and easily email these to your potential customers.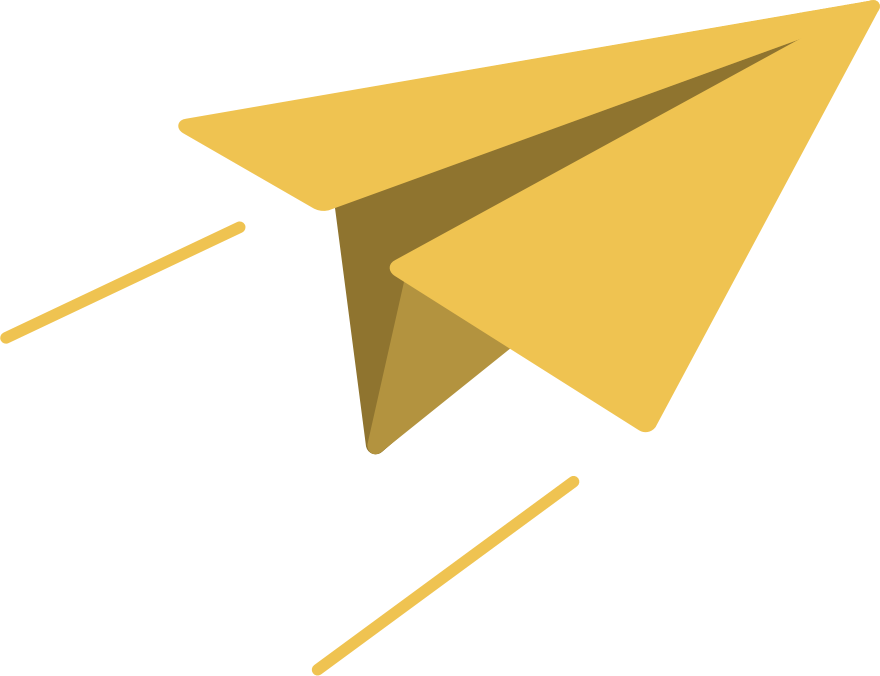 Track your job costs
Easily monitor and follow up on your Quotes and Invoices. Our X-Ray Vision feature lets you know if customers have opened your emails and our Reminder feature nudges clients along.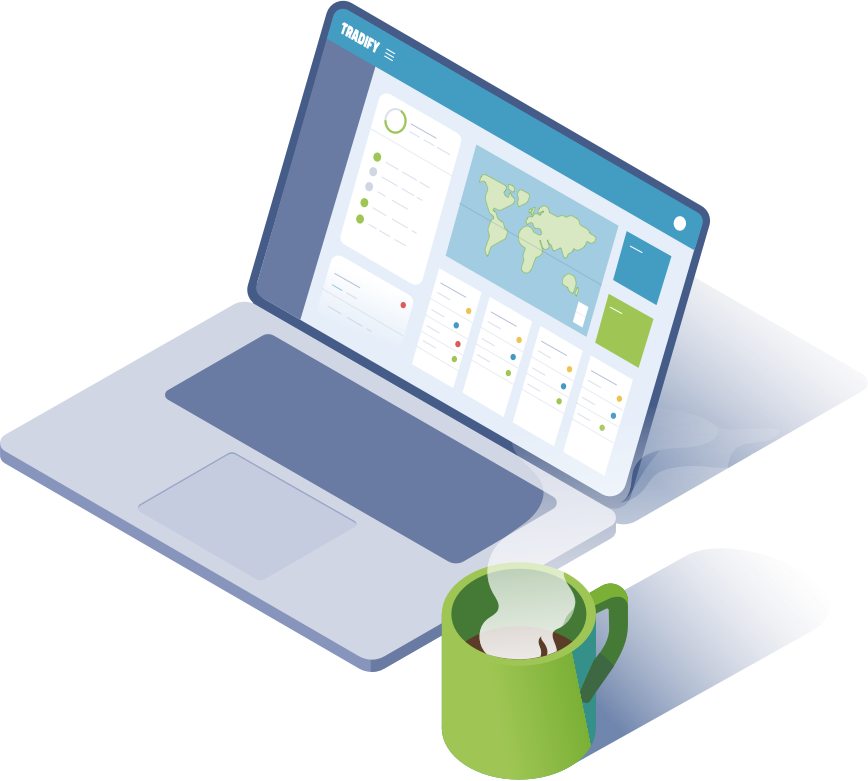 Live budget tracking platform
Tradify makes recording material and labor costs so much simpler. Easily track your entire team's time with the Live Timer or Timesheets tool. Additionally, import supplier price lists to ensure you're not missing crucial financial information.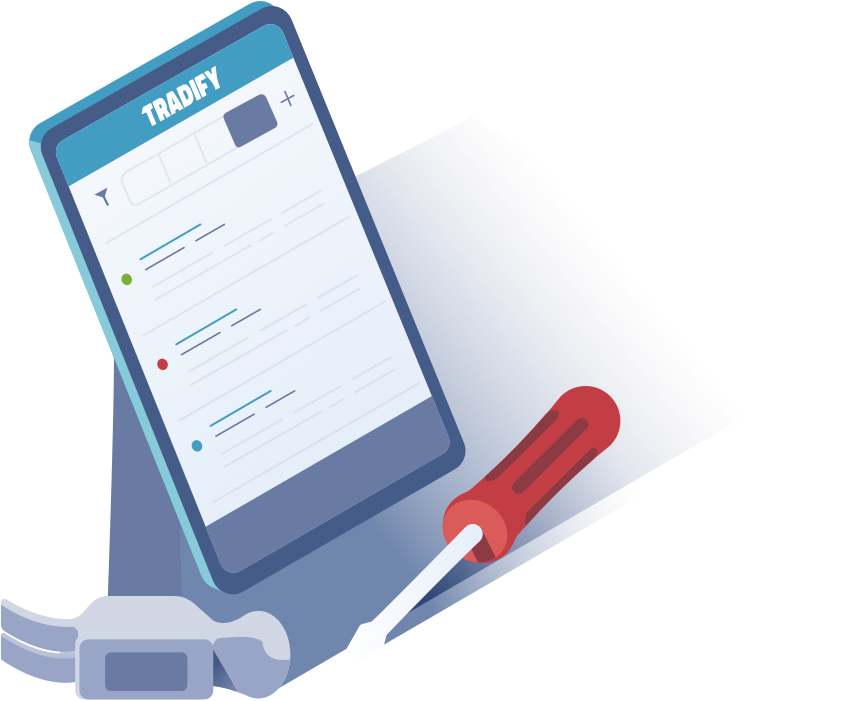 One solution for scheduling, jobs and billing
Don't wait until you're back at the office. Schedule new jobs and create quotes, invoices and reports in your vehicle. Available on any device.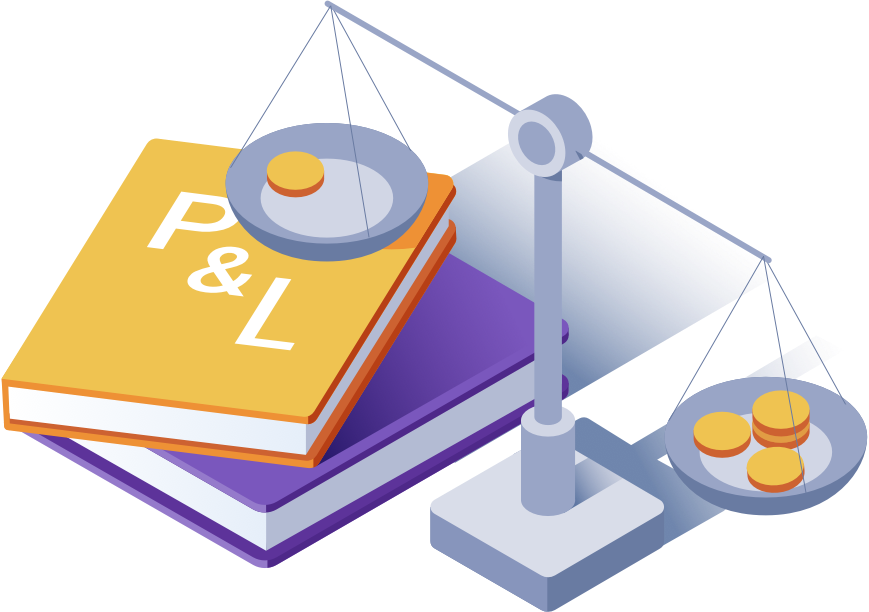 Manage your projects and tasks digitally
Easily store information in your Tradify Jobs, which you can organise by status. Create templates for regular work and keep important documents on one platform.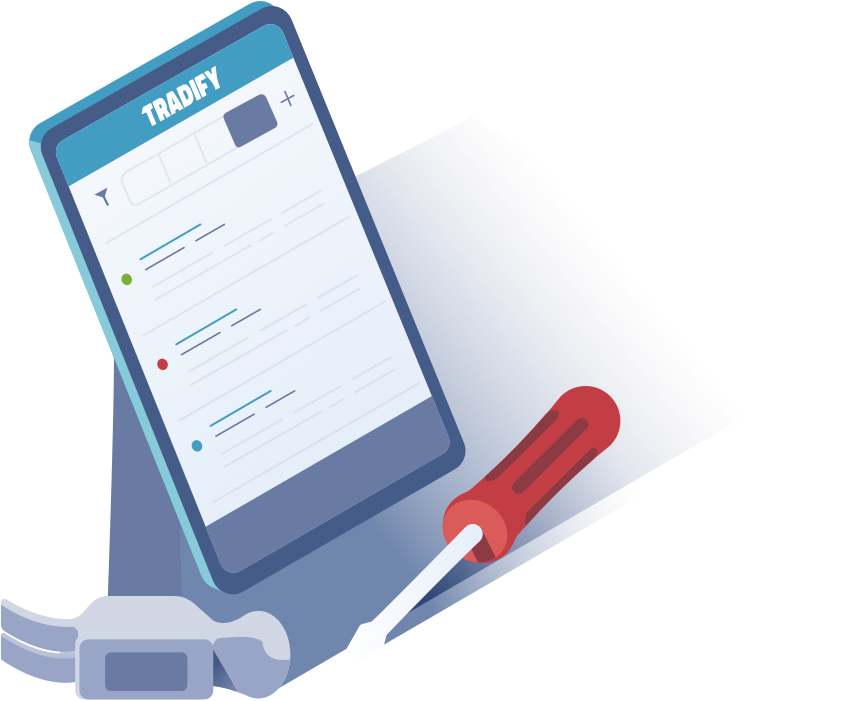 Creating reports made easy
With simple and intuitive features, collecting data for reporting is easy. Measure your business' performance with Financial, Productivity, and Job Service Reports.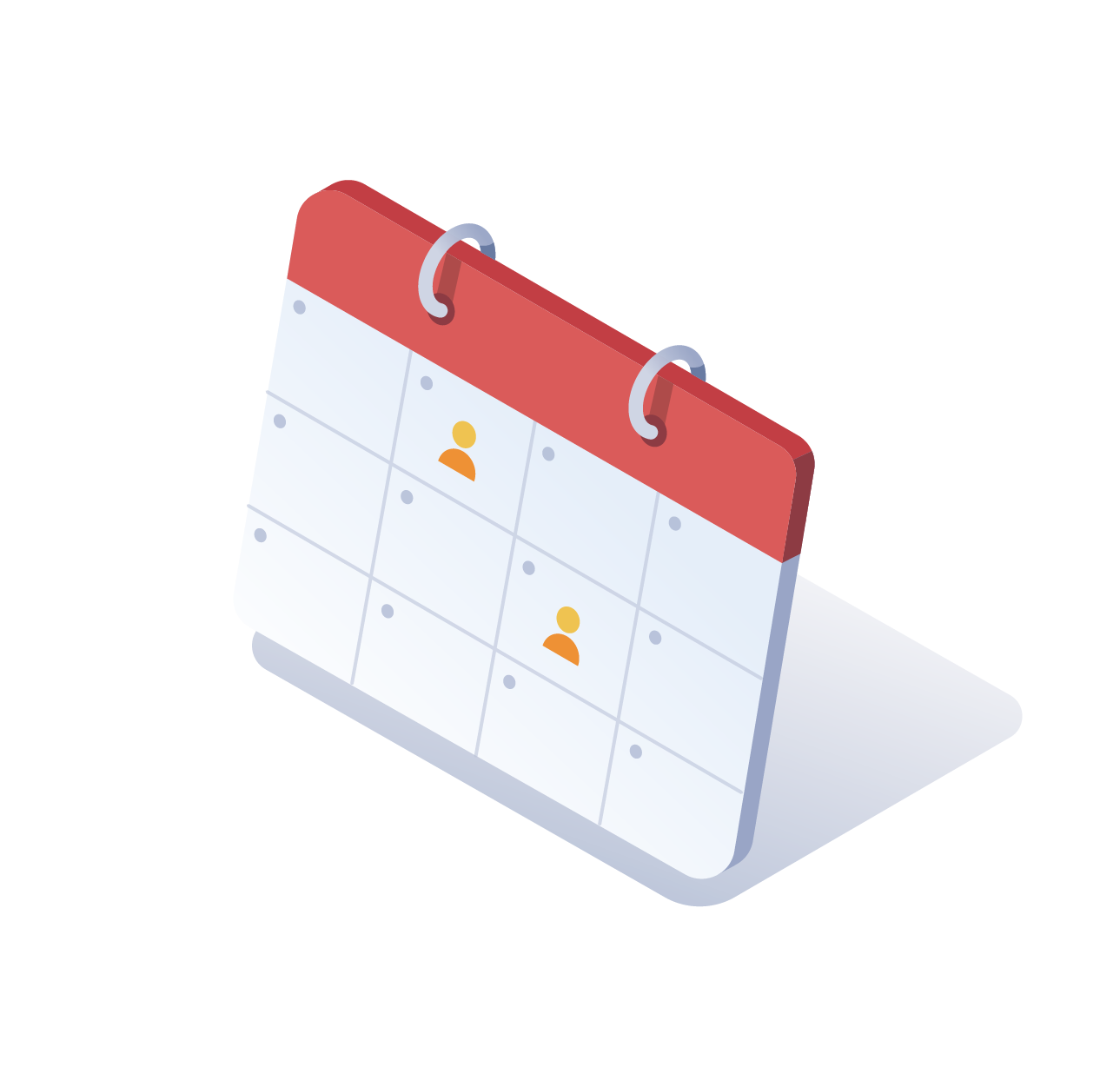 Simple accounting software integration
Tradify talks to your favourite accounting software. Send your Invoices, Bills and other financial documents to your chosen accounting packages.
Try Tradify for free
Instant access for 14 days.
No obligation, no credit card required.
Take it from the experts - real contractors
Say goodbye to double entry
Tradify integrates seamlessly with Sage, Xero, and QuickBooks Online accounting systems.
Tradify talks to your favourite accounting software:
"Our business literally doubled in the past two years and Tradify is a big part of that."
Questions about Tradify's job costing software?
How much does Tradify cost for users?
Tradify costs per user, per month. You can also talk to us about team pricing options or find more details on our Pricing Page.
Tradify is a powerful job management platform on desktop, and can also be downloaded as an app on your iPhone, iPad, or Android mobile device. Start your free 14-day trial today!
Does Tradify's pricing cover multiple months?
You pay for Tradify on a month-by-month basis, although we do offer annual pricing plans.
How does Tradify help me plan job profitability?
Tradify's key features make the quoting process more accurate. You can easily add Supplier Price lists to Tradify, meaning you'll have a more accurate idea of what materials may cost. Additionally, you can save your rates and create templates for similar jobs.
Easily budget your work with Tradify's cost estimating software that allows you to easily add supplier price list items and billing rates for your workers. You can track predicted costs in your Quotes to actual costs incurred on a Job.
How do I add materials to Tradify's system?
Tradify allows you to manually add Price List Items. You can also import Supplier Price Lists as .CSV files. With our accounting integrations, you can bring your inventory directly to Tradify.
Can I bundle time and materials for jobs?
Yes! You can create Job, Quote and Invoice templates to easily scope and bill for similar jobs. Additionally, you can create Kits, which are pre-loaded bundles of time, material and miscellaneous items that you can add to Quotes.
Can I transfer quotes to invoices?
Yes! You can turn Quotes into Jobs or Invoices, pulling over the information you need to quickly bill for work you have done. You can edit these documents to reflect actual costs incurred while on the job.
How can I add labour costs into Tradify?
Tradify offers powerful tools to keep track of time worked. You can easily add time worked on jobs with manual timesheet entries or using our live timer. Additionally, you can add different billing rates to differentiate between your types of work or experience levels.
Does Tradify provide scheduling software?
Yes! Manage field teams easily with our dedicated Scheduler, where you can input planned time. You can attach this time to a job or have separate appointments.
Can I create progress invoices in Tradify?
Yes! Tradify offers progress invoicing in Tradify and is designed to suit a variety of workflows. Combine this feature with our profit reports to stay on top of profitability tracking.
Does Tradify work for construction and other trades?
Yes! Tradify's software is flexible and can be used across sole traders and for industries with employees. Our software is flexible for a specialty contractor or standard construction firms.
Does Tradify work for a variety of business sizes?
Yes! Whether you're on your own or you have a small team, Tradify can work for your core job management needs.
Does Tradify integrate with Quickbooks?
Yes! Tradify's cloud-based software talks to a variety of accounting packages, including Xero, Sage and Quickbooks.
Is there an onboarding service to help me become familiar with Tradify?
When you upgrade to a paid subscription, you can book in a free onboarding session with one of our Tradify experts. We also run weekly demos that you can join at any time.