No more admin nightmares for Pete Langford
For a tradie who has only been in business a year-and-a-half, Pete Langford seems to have his ducks in a row. But that wasn't always the case.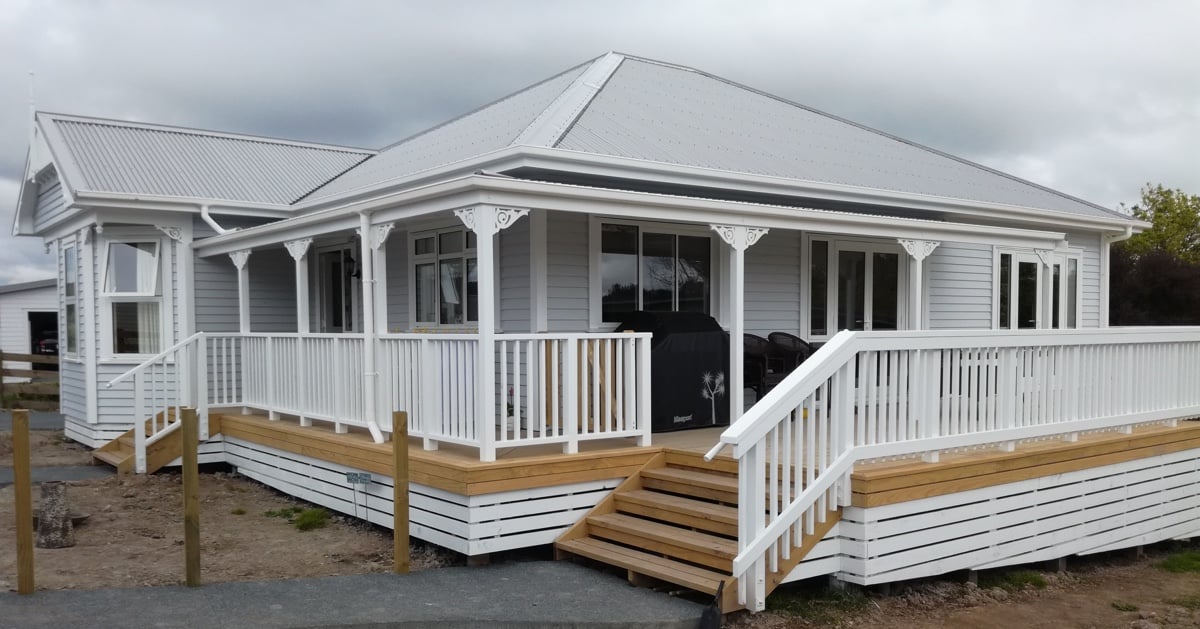 Apex Construction is a small building company that specialises in renovations and new builds. Most of the time, Pete is a one-man-band, contracting subbies when he needs help.
Pete comes from a long line of carpenters, at least three generations, so it was no surprise when he decided to go out on his own and make a living from the trade. He had everything he needed to set up shop – except a way to manage his "admin nightmare."
"My accounts were being done on any spare piece of paper I could find in my truck," he laughs.
Certain that there had to be an easier way, Pete went on a Google search for something that could help, and found right tool almost immediately.
"Tradify had everything I needed – and I could use it straight away."
Triple-handling paperwork
Before Tradify, Pete was using spreadsheets to record quotes and invoices, and a whiteboard to track job progress. This way of working took up a lot of his time, even forcing him to spend one day every weekend catching up on his admin.
The time between a customer's initial enquiry and when Pete was able to supply a quote often took days.
"To create a quote, I'd use a Word doc template, attach it to an email, and about three days later I'd finally get back to you. That's if your enquiry didn't get lost in among the everyday emails!"
Under-invoicing meant Pete worked for free
When it came time to invoice for a job, Pete sometimes found it difficult to remember exactly how much time he'd spent on individual elements.
"I may have quoted 15 hours for, say, demo work, but at the end of the job, without having tracked an accurate record of my hours, I'd be guesstimating – and usually underestimating – my hours."
Sick and tired of double and triple-handling his paperwork, and on occasion, having people "drop through the gaps because I wasn't keeping a clear record," Pete knew things needed to change.
"With Tradify I could input data over time, instead of needing to take a week out to sit at the computer and get set up. That's exactly what I needed."
Accurate timesheets, accurate pricing
So, what's Pete's favourite Tradify feature? Timesheets. They give him an accurate record of his hours and help him provide better customer service. With timesheets, Pete has a task breakdown for each job and can record how long each task takes to complete.
"For example, Monday I might be pulling down ceilings. I can start the timer, add a task, when finished stop the timer, and have a clear and accurate record of time spent on each element."
Over time, he says that's helped him to "finesse" his pricing, which is super important for charge-out jobs – so clients can see where his time has gone. Pete says the ability to break down how long it takes him, for example, to drop one square metre of an old ceiling, allows him to price his time more accurately.
"Being able to paint a clear picture for my clients of how I've arrived at the price I've charged is important."
Accessible job info elevates client communication
The unexpected should always be expected when it comes to renovations, says Pete, and that's where he's seen the value of having mobile access to Tradify.
When he's onsite and an unexpected cost comes up, he can quickly check his phone to see whether the cost was accounted for in his original quote.
"That's been especially great with renovations that are often like opening a can of worms – it's allowed for good communication with my clients."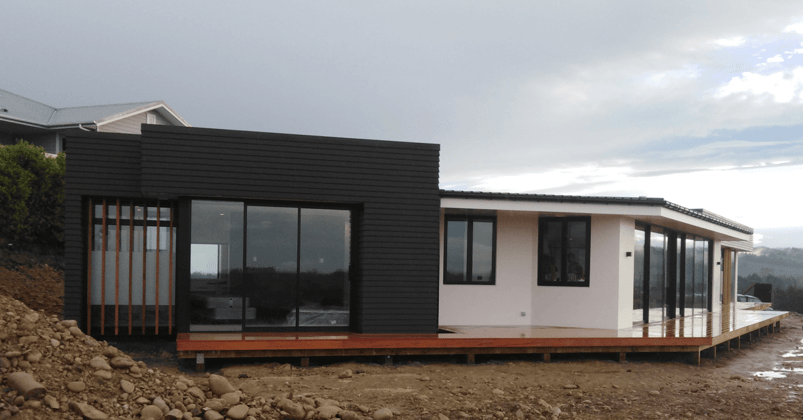 Easy workflow cuts admin time in half
From the amount of time it took Pete's customers to fill out his enquiry form, through quoting, getting an invoice out at the end of the job, to tracking payment, Pete didn't have spare time. But with a streamlined admin process thanks to Tradify, he has a much better handle on things.
He uses the x-ray vision feature, which allows him to see when a quote or invoice has been delivered (no more email bounces!), and when the document has been viewed. The system then adds a timestamp for Pete to follow up within 24 hours.
"It's cut my time spent on admin by approximately half and gives me a better idea of where my clients are at."
No money left on the table
He's also more confident that his quotes are accurate – and he's not leaving any money on the table.
"The biggest benefit is being able to get my quotes out quickly. Tradify allows me to present my quotes professionally – gone are the days of builders turning up in raggedy shorts with scribble quotes on loose bits of paper," he jokes.
So, with spare time on his hands what does Pete do instead?
"Probably the one thing we all struggle with is getting time away from the desk and job. The upside of my admin time reducing is I've got time to get out on my motorbike – and come Monday, I'm refreshed."
For any new tradies struggling to keep track of their clients and stay on top of their admin, Pete says "Tradify is the way to go."
"You'll never drop the ball if the info goes into Tradify because it's all in one central place. You're not wandering around being disorganised and constantly fighting fires."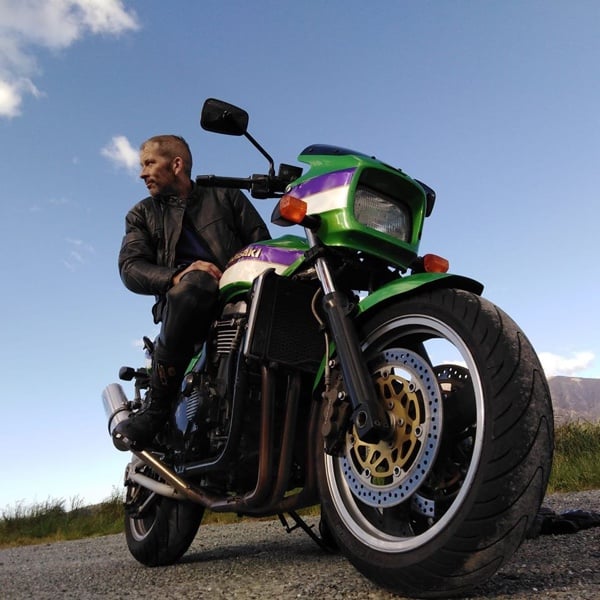 Pete says every tradie needs Tradify
Timesheets mean Pete can charge more accurately
Quotes accessible on his mobile phone – good for unexpected reno costs
All key info for each job in one place makes progress easy to track
New job enquiries not lost amongst everyday emails
Simplified admin process saves time, reduces manual data entry
Professional quotes get sent out quickly
Follow Pete & Apex Construction on Instagram.
Ready to give Tradify a go?
Start a 14-day free trial. No credit card required. No pressure. Or jump on one of our weekly 30-min live demos as we show you Tradify in action.
Try our FREE Charge-Out Rate Calculator
When was the last time you reviewed your charge-out rate? Use our free Charge-Out Rate Calculator to check your billable rate will cover your annual overheads, while also hitting your income goals.
---