If you're a landscaper, your clothes need to be hard-wearing. You'll find yourself in all sorts of situations where a regular shirt or pair of trousers just won't cut the mustard — you need to be protected from thorny bushes, dry against dew, rain, or mud, and shielded from insecticides or poisons. It's hard to find clothes that can do all this and last more than a few months, but we've dug deep to find workwear that's up to the task!
Here's our list of the best clothes for landscaping work!
Need a plan to boost your business? Try Tradify's free business plan template and get on the road to success!
Short on time? Skip ahead!
1. The best shirts and jackets for landscapers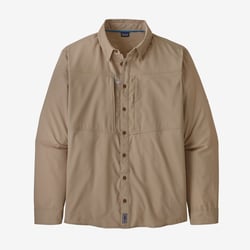 The Sol Patrol shirt from the popular outdoor adventure brand Patagonia is your best bet if you want a shirt that can stand up to almost any conditions. Its rip-stop fabric construction is durable, easy to wash, and quick-drying. The lightweight design keeps it unrestrictive and temperature-adaptable. For an everyday work shirt, it's hard to find anything better.
The shirt that starts the most conversations -
TradeMutt Work Shirt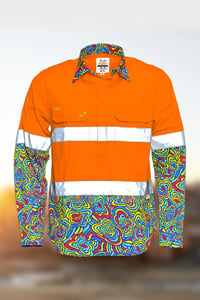 As far as social impact workwear brand TradeMutt is concerned, work shirts are for more than just protection — they're a conversation starter. The brand aims to spark conversations about mental health using their loud, unique workwear designs. Each sale helps to fund TIACS, a free trades-focussed text and call service that provides professional mental health support to people who need it.
If you want to give back to the trades community and score a great work shirt at the same time, then check out TradeMutt!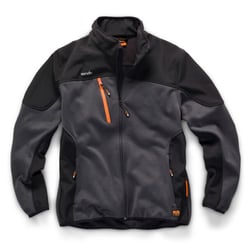 It's fair to say that landscaping can be dirty work. There are plenty of occasions when you'll come home covered in lawn trimmings, leaves, twigs, mud or dirt. This is why a washable, quick-drying jacket comes in handy.
The Trade Tech Work Jacket from Scruffs is warm and comfortable in the winter, tough enough to handle your day-to-day, and easy enough to wash and try in time for your next job.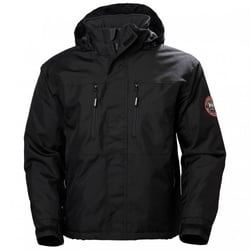 If you're looking for a jacket that can handle those harsh winter months, this insulated jacket from Helley Hansen is perfect. Not only is it super durable and protective against rain and wind, but with a detachable hood and multiple pockets, it's also practical.
2. The best trousers & shorts for landscapers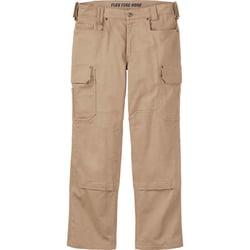 While the Firehose Work Pants won't keep you cool in the summer, the heavy-duty fabric means they'll be resistant to snags from thorns, branches, or tools. They'll also keep you well-protected from anything that could cause cuts or abrasions.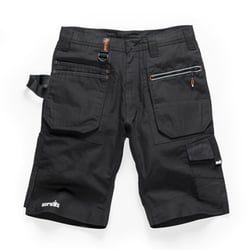 These shorts are the ultimate for landscapers. Their ripstop fabric construction will last for years and their abundance of storage means you can ditch the tool belt to stay lightweight and unrestricted.
3. The best footwear and accessories for landscapers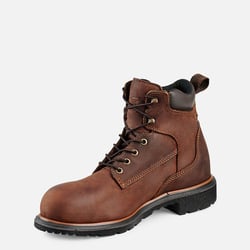 When it comes to picking a pair of landscaping workboots, these Dynaforce Safety Boots from RedWings are a no-brainer. Recommended by a tonne of veteran landscapers, these boots do it all. The composite toe-capped boots are waterproof and lightweight, while their high ankle keeps grass and other trimmings out.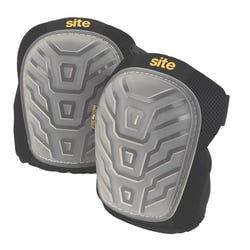 There will be certain jobs that require you to be kneeling for long periods of time, not only can this be painful, but it can also cause injury. Avoid the risk and discomfort by wearing these knee pads from Site. These knee pads are super comfortable thanks to their gel-based construction — you'll barely notice you're wearing them!
4. The software that's as important as the shirt on your back
Just like a great set of tools or a tough pair of gloves, it's worth investing in things that will help you stay prepared and productive. Tradify can do exactly that. It's the app that helps tens of thousands of tradespeople to manage all aspects of their businesses, like handling invoices, managing enquiries, or sending quotes and estimates — it can even help you to create your own website in minutes.
Why stop at clothes? Get everything you need to run a landscaping business. Sign up for a 14-day free trial.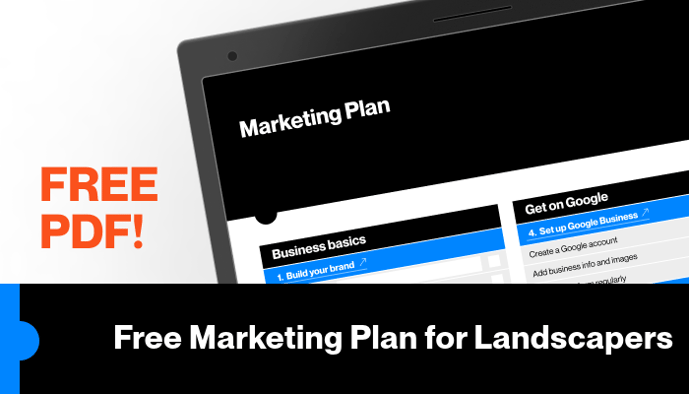 ---