Whether you're in the business of patching pipes, realigning electrical wires or building walls, there's one universal tool that every tradie should have onside. Nope, we're not talking about Tradify. Although it is a powerful asset that every tradie should have in their toolkit.
We're talking about websites.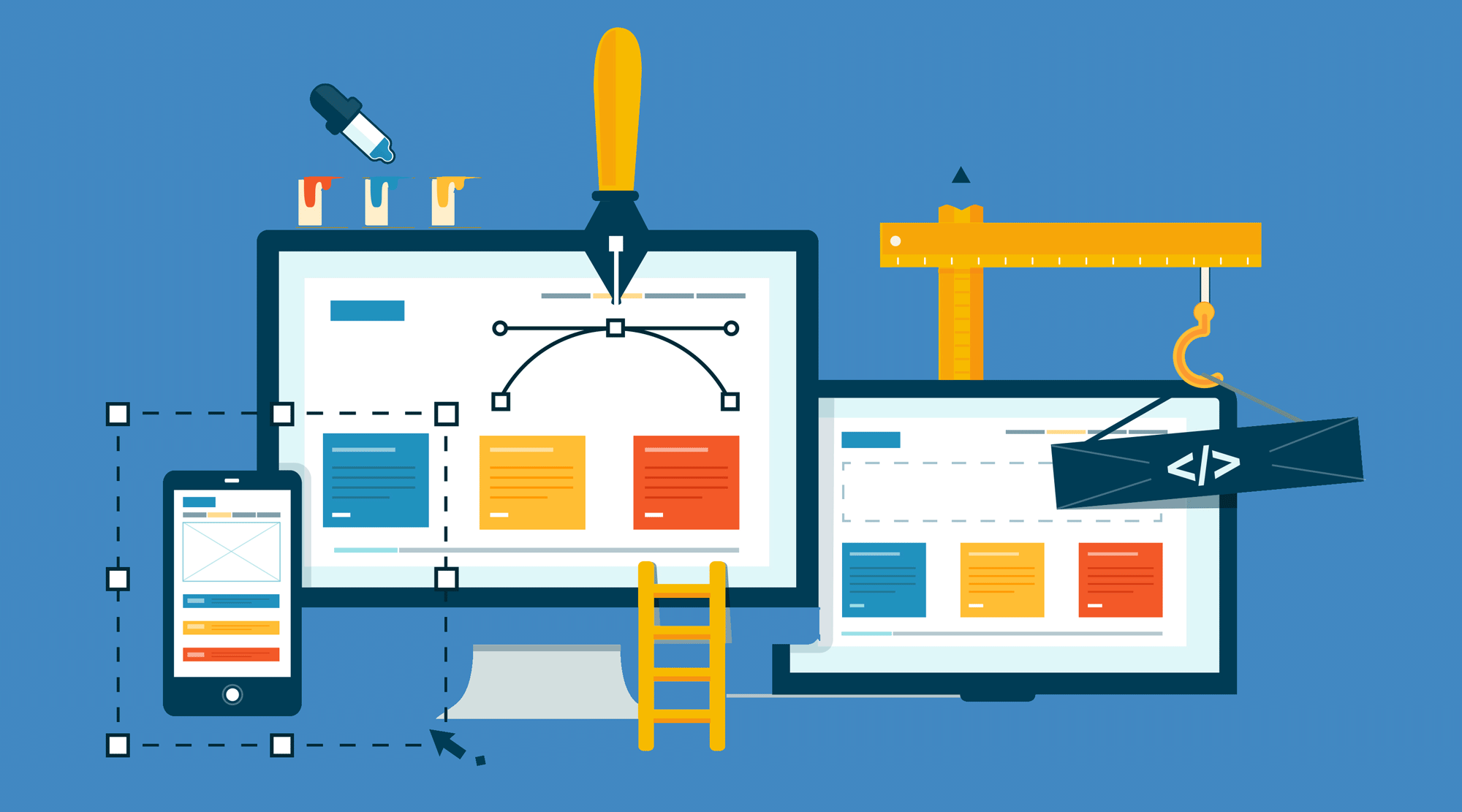 Unless you've been living under a digital rock, you've probably realised that pretty much every big business under the sun has a website. To contemporary consumers, they're a natural part of the purchasing process. Not only are they a first point of call for online searches via Google, but they also offer customers instant access to all the information they could ever want. Bar actually fixing a faulty faucet, rewiring a house or constructing a wall, there's pretty much nothing they can't do.
But, type "how much does it cost to build a website" into Google and you'll be slapped with a quote that prices a custom WordPress theme, design and development package at between $3000 and $6000. As far as we're concerned, this is extortionate. Not to mention completely unnecessary. No thanks.
So what's the solution? Nope, you don't accept defeat and hope that Facebook and Yelp do all the hard work for you. Instead, you embrace your inner nerd, and build your trades business its very own website. And the best thing? It's not going to take months, weeks or even days. Follow our in-house guide, and the whole thing can be mastered in a matter of hours.
Here's how:
Step 1 – Finding a platform
As far as the big guns go, platforms like Weebly, Wix and WordPress dominate the scene. But as far as we're concerned, looking beyond the 'W' landscape is where the real magic happens. Powerful yet simply, Squarespace takes the cake when it comes creating unique websites that are customisable, and mobile friendly.
Hosting fees start at $12 a month, which is a pretty damn good deal if you ask us. If you want to just give it a go, the platform even offers free trials. Can't complain about that.
Step 2 – The building blocks
So ideally, you've settled on Squarespace. So what's next? Thank god for their team of in-house web design buffs, because creating your website is going to be a breeze.
For starters, you'll be asked to choose a filter category. This narrows down your options, and makes choosing a theme that little bit easier. We'd go for business, but if you want to swing with a different category then that's your prerogative. Once you've settled on a theme click 'start with [insert theme name here]' and you're on your way.
Now, Squarespace has pretty much got all bases covered when it comes to help and tutorials, so we won't bore you with the nitty gritty of exactly how to build your site. But what we will say is take the time to check out the tutorials, watch a few YouTube videos, and don't hold back on asking for help from the customer support team. That's what they're there for.
Step 3 – Securing your domain
Next up is purchasing your domain. Another big Squarespace draw card is its inbuilt domain search function . Simply input the domain you'd like to snag, and Squarespace will let you know if it's available or not. For example, type in 'JimsMowing' and surprise surprise, it's unavailable. However, type in 'WestCoastElectricians' and at the time of publication, it's all yours.
So what's next? Put a ring on that domain. Or in other words, add it to your 'shopping cart' and hit continue to checkout. You'll need to enter in your personal and payment information, and then it's all yours. Congratulations, you're now the proud owner of your very own business domain.
Step 4 – Creating a logo
A business just isn't a business without a bespoke logo. Though once again, commissioning a professionally designed logo can come with a pretty hefty price tag. Thankfully, sites like LogoMakr and GraphicSprings have changed the game. Rather than pay a graphic design graduate to dream up a logo for you, you can create your own emblem for next to nothing. Or in some cases, literally nothing at all.
Step 5 – Spruce it up
If you're feeling really fancy, why not get creative and play around with making your website really unique. With platforms like Canva and Pablo, you can create polished graphics that'll make your competitors go green. Just drag, drop and watch as you turn a handful of elements into professional graphics that'll make your website pop.
Step 6 – Creating content
Once your site's up and running, you're going to want to fill it with content that shouts out about who you are, and what you offer. There are no hard and fast rules dictating what you should or shouldn't write, but when it comes to spelling and grammar, your content should be flawless. Arranging your text in a readable format is also a must, as audiences tend to skim read. Bite sized snippets are ideal, as they offer readers an overview of information in a matter of seconds.
Remember, don't try too hard. As a tradie, it's OK to be chatty, casual and relatable. No need for corporate talk here. Tell it like it is, don't shy away from colloquialisms, and feel free to inject a little 'attitude' into your content. If possible, source a handful of testimonials from your happy customers and exercise full bragging rights. Trust us, a little positive affirmation goes a long way when it comes to converting site visitors.
Feeling a little lost? Check out this guide for tried and tested advice on how to create your own web content, from scratch. And if you're utterly in the dark, check out sites like PeoplePerHour for professional copywriters who'll do all the dirty work for you. It'll cost you a little extra and add a day or two to your project, but in the long run it could save you a lot of hassle.
Step 7 – Link to other online profiles
Another way to polish off your website is to add links to your other online profiles. Use icons to link to your Facebook, Twitter and other social media accounts, as well as any profiles you may have on Yelp.
Research from the experts at BrightLocal has shown that a huge 88% of consumers trust online reviews as much as personal recommendations. Plus, a further 72% maintain that positive reviews make them trust a local business more. It's true what they say… Customers really do believe everything they read online. So with this in mind, giving your site visitors instant access to all your glowing reviews is a must. And if you haven't quite built up an online following or your reviews are a bit on the dismal side, check out our in-house guide to scoring five star reviews, without lifting a finger [insert link to review post].
Pad it out with plug-ins
A functional website is one thing. But a website that goes above and beyond browser expectations can really elevate your trades business to new heights.
Want to add a video background to your site? No worries. $59 later and you can have your trades business site up there with the best of them. Want to make your social media icons pop? Download coloured icons for just eight bucks. When it comes to getting creative and functional with your site, plug-ins are your new best friend.
Be mobile-friendly
Generally, consumers tend to search for local goods and services on-the-go. Chances are, they remember they need to call in a plumber when they're commuting to work in the morning. Team this with the fact that 80% of internet users now own a smartphone , and mobile compatibility is a must.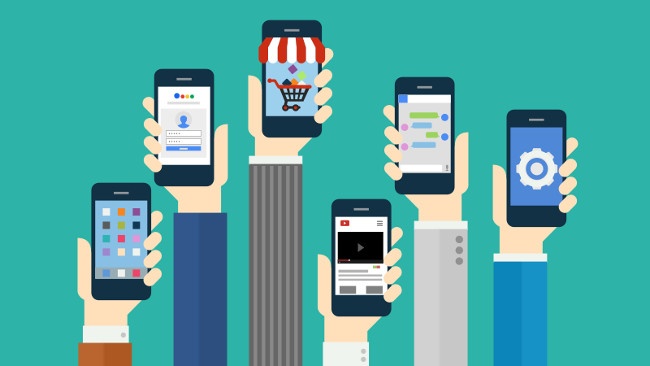 Make yourself instant and available by ensuring that your trades business website is 100% mobile friendly. As mentioned earlier, Squarespace is pretty damn good at making sure its websites are mobile friendly. But remember, there are some important things to consider when launching a website that's mobile compatible. For example, if you want to get fancy with a video background, you'll want to install a 'fallback image' plug-in that kicks in when your site's being viewed on a mobile screen.
Before you go live be sure to preview your website on a handful of different sized smartphones and tablets to make sure everything's looking sweet.