Great tools for professional landscaping are essential for beautiful and efficient work. This job requires lots of lifting and bending so it can be pretty hard on the body. Your tools need to be comfortable, lightweight, and low on gas fumes. It's also great if they're quiet, so your customers (and their neighbours) won't complain.
Starting a landscaping business or wanting to improve an existing one? Try downloading our free business plan template!
Here are our top five landscaping tool brands that have amazing reputations for getting the job done with precision and ease.
Our top 5 tool brands for landscapers
1. Greenworks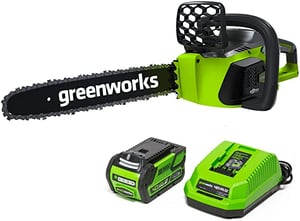 Greenworks has a solid reputation for being tough and precise as well as easy on the environment. The company was founded in China in 2007, with a vow to leave fossil fuels and cables out of the equation. Greenworks believes that batteries are the future, which is why it's constantly developing better batteries for its tools. It has a large range of quality, battery-powered lawnmowers, weed eaters, blowers, chainsaws, and hand-held tools.
The Greenworks G-Max 40V Cordless Chainsaw is powerful, quiet and battery-operated. It uses a brushless motor, providing you with great torque and less wear and tear over time. With hundreds of 5-star reviews, it's easy to see why people love the sustainable, high-tech alternative for chopping wood.
2. Ryobi Outdoor Power Tools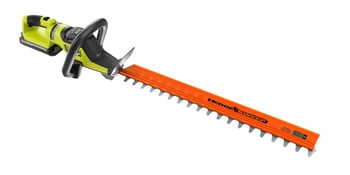 Ryobi Limited is a Japanese manufacturer, renowned primarily for its wide range of die-cast products for the automobile industry. Later, it diversified into building hardware and printing equipment.
The group that owns Milwaukee has Ryobi Outdoor Power Tools as a subsidiary brand, well-known for its garden and cleaning tool range that balances both price and reliability. There's a massive variety of products available with great warranties, but the hedge trimmer is particularly good.
The Ryobi 40V HP Brushless 26" Hedge Trimmer Kit offers impressive performance for a great price. It's much lighter than previous models and is ideal for sculpting hedges and shrubs. It's battery-powered, which is also interchangeable with Ryobi's other products.
3. Stihl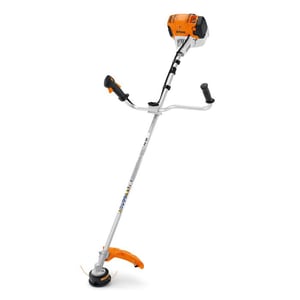 Stihl is a German company that's been specialising in outdoor power equipment for nearly 100 years. It's a leader in innovation and sells some of the most powerful, dependable, and comfortable equipment on the market. If you're looking for the best of the best, and money is no object, this brand is a winner.
The Stihl FS 131 Petrol Brushcutter is heavy-duty and made especially for professional landscapers. It's only 5.8kg with an engine power of 1.4/1.9 (kW/hp) — light for how powerful it is. It uses petrol but runs low emissions to make your work more enjoyable, while also being better for the climate.
4. Felco

A 60-year-old Swiss company, Felco sets the standard high for professional hand-held gardening tools. It's a world leader in quality and durability, and its tools are widely available all around the world, which means replacement parts are easier to find and prices are standardised.
The Felco F2 Classic Manual Hand Pruner is hands-down the best pruner available on the market. With almost 20,000 5-star reviews on Amazon alone, customers all say that these pruners not only cut better but also last a lot longer than other brands.
5. Toro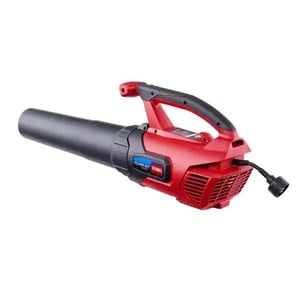 Toro is an American company that designs and manufactures motorised power tools, lawnmowers, and vehicles for professional landscapers. It's known in the industry for sleek designs, powerful motors and decent prices – your Toro will be the envy of all your competitors.
Customer reviews say that Toro has outdone itself on power with this electric Toro Power Jet F700 Leaf Blower, and we'd have to agree. With the Toro Power Jet, you'll be moving huge piles of leaves in a matter of minutes. It's also exceptionally quiet – keeping your customers and their neighbours extra happy.
Level up your business with a great business tool
If building a landscaping business is on your radar, then technology is going to be your most useful tool — think of it as a whole new toolkit. It can help you schedule jobs, send quotes and invoices, and handle customer enquiries.
Tradify is job management software trusted by tens of thousands of tradespeople around the world. Get your business admin sorted and start experiencing the benefits of an organised business – sign up for a 14-day free trial. No credit card required. No commitment. Or pop over to one of our live demo webinars to see Tradify in action.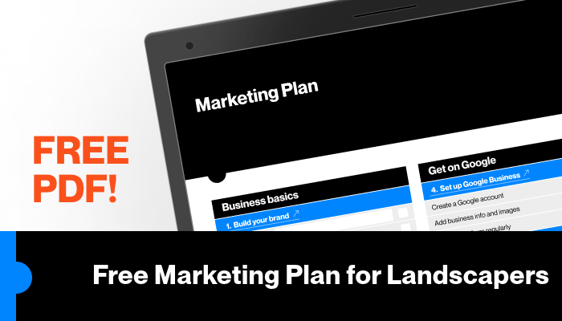 ---