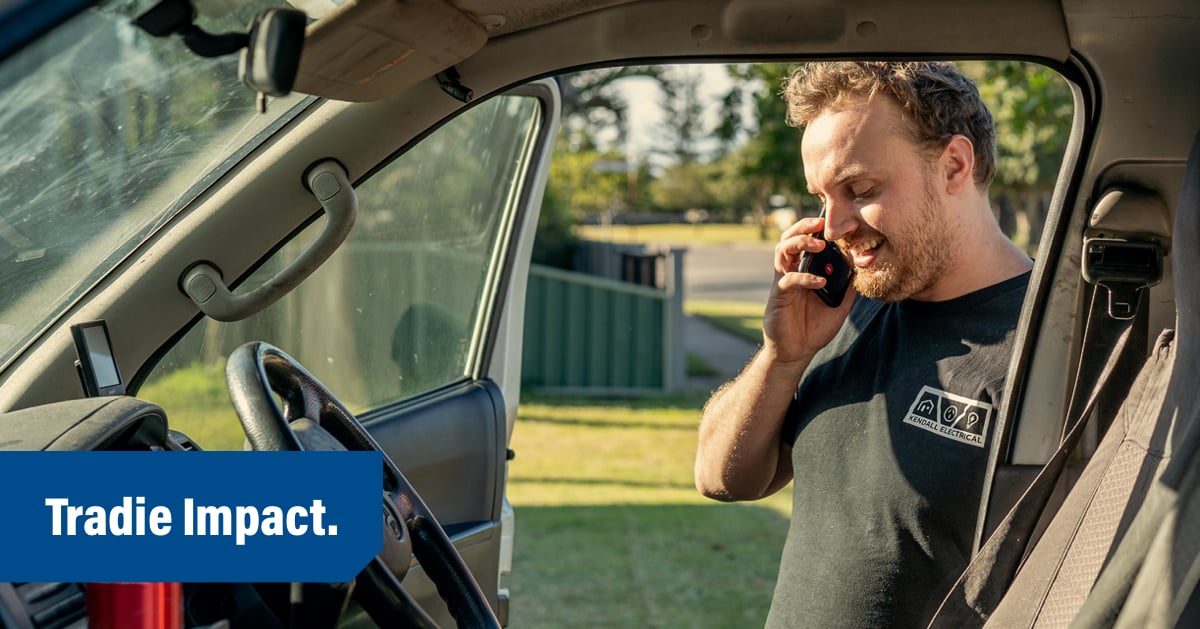 Insights from tradies in Australia, NZ and the UK
The global economy has been hit hard by COVID-19. One study shows a drop in consumption the same size as the GDP of Germany, resulting in 147 million people losing their jobs worldwide. As the pandemic continues, so too does the economic impact.
The coronavirus brought most of the world to a standstill, at least temporarily. It has also exposed many vulnerabilities and is forcing businesses to reset and adapt the way they operate – if they're to survive the ups and downs of uncertainty.
Recently, we took the pulse of more than 300 trade business owners across Australia, New Zealand and the United Kingdom, to see how COVID-19 is affecting tradies at the coalface.
Let's take a look at Tradify's Pulse Survey findings, broken down by country, so you can see how your business stacks up against other trades businesses in your local area.
At home in Australia
The Australian Federal Government recently released its latest budget, and unfortunately, it paints a pretty bleak picture – we're looking at the largest budget deficit since World War II.
But despite this grim news, the perceived impact of the pandemic on Aussie trades businesses is relatively low. Government actions pre-COVID to stimulate spending on new builds and renovations have helped, with only 35% of Aussie tradies saying that COVID-19 has had a moderate to high impact on their business. The majority of those are either located in hard-hit Victoria or in the HVAC industry.
So far, the impact of COVID-19 on most Australian trade businesses doesn't seem to have been as bad as initially feared, with the volume of quotes, invoices and jobs booked almost back to pre-pandemic levels, according to Tradify usage data.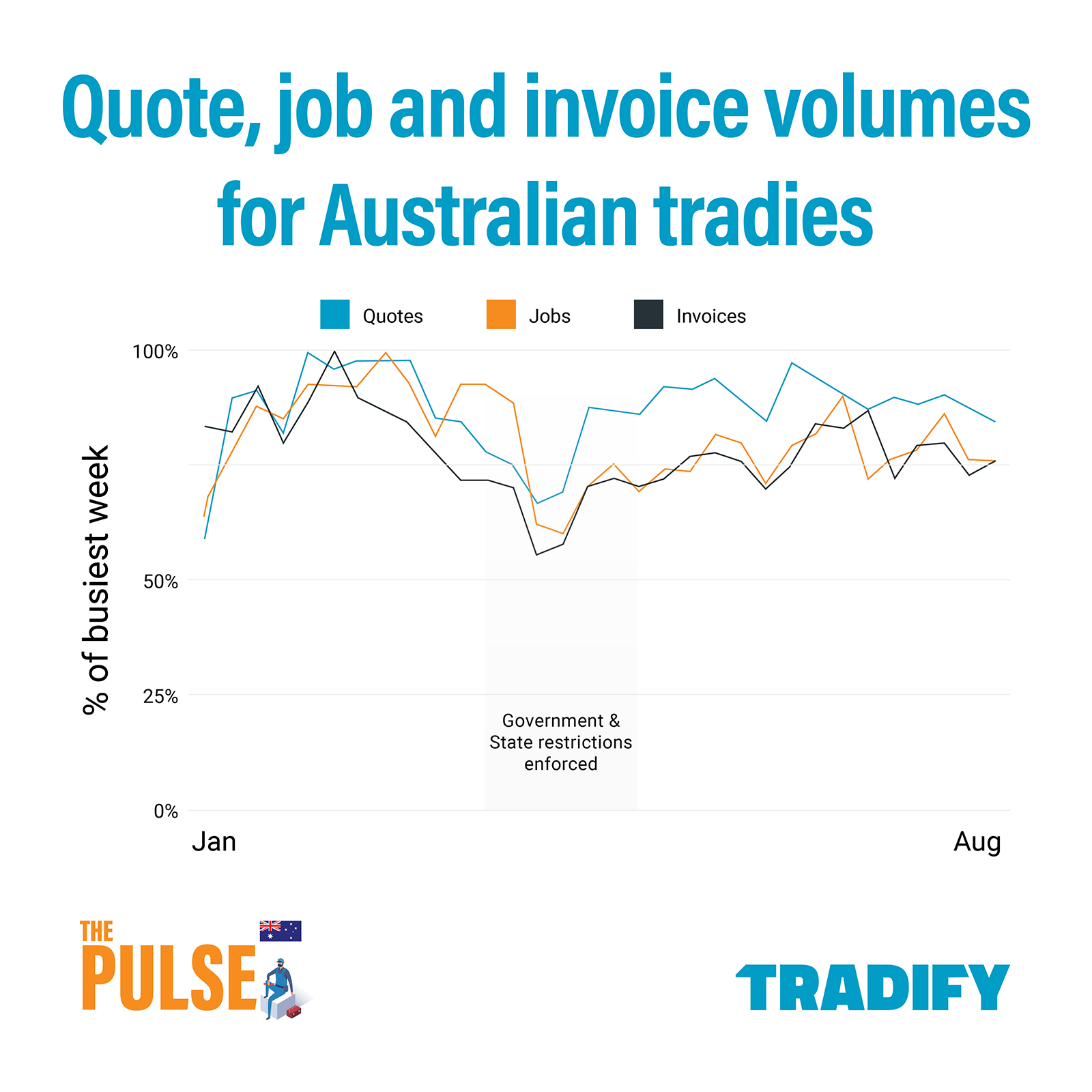 "It's been great to see Australians spend their money at home rather than scooting off to some other world destination like Bali," says one survey respondent, a Queensland plumber.
However, there are still fears of a downturn in 2020/21 as the current pipeline of jobs is completed, and some trade businesses are already feeling the full brunt of COVID-19.
"Lockdown brought in no work, and after lockdown, there were some cancellations on reno jobs…I'm more worried about the effect COVID-19 will have next year," says another respondent, a builder from Victoria.
Across the ditch in New Zealand
The experience for Kiwi tradies has been slightly different. A relatively short but aggressive lockdown at the beginning of the year saw a huge reduction in jobs –emergency work was the only lockdown exception. Despite a government wage subsidy, 50% of Kiwi tradespeople say the pandemic has had a moderate to high impact on their business.
However, the New Zealand economy appears to have bounced back quicker and stronger post-lockdown, with many trades businesses already back to pre-COVID quote, invoice and job activity levels (as indicated by Tradify's usage data).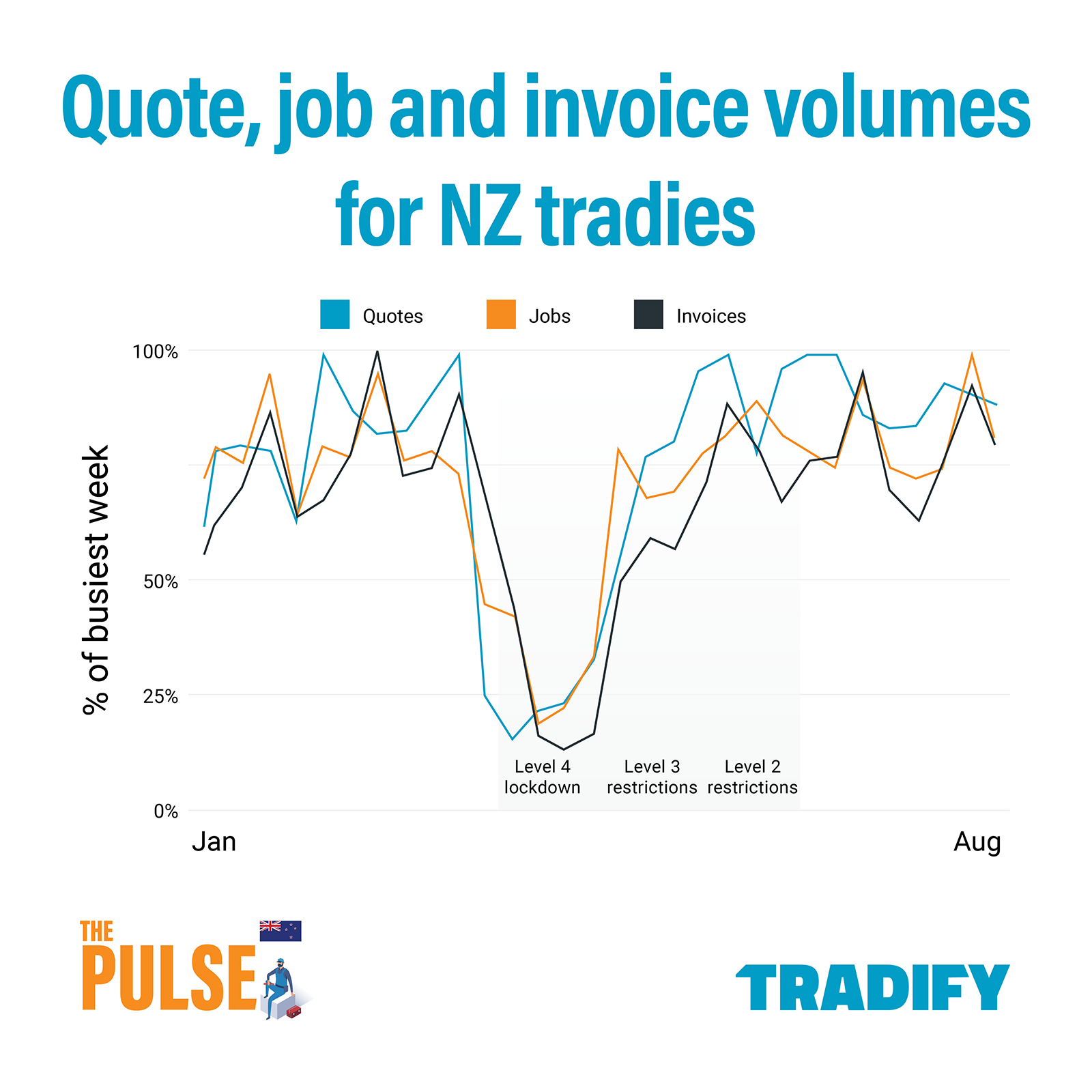 "We lost two months of turnover, paying insurance, hire purchase on vehicles, topping up wages, uncertainty of work. It was stressful," says a plumber from Palmerston North.
"We just weren't able to work at all during COVID. When we came out of the lockdown, a lot of work came in, so we had to manage the volume," adds an Auckland-based home maintenance business.
Even though many Kiwi tradies have quickly filled their books after an enforced stay-at-home period, like their Australian peers many are still uncertain about what the future holds.
Heading north to the United Kingdom
With an almost 30% drop in construction activity from March through to May, it's not surprising that 66% of UK tradespeople say the pandemic has had a moderate to high impact on their business – by far the highest reported impact rate across all three countries.
"It has been near-total closure," says an electrician from Yorkshire.
According to Tradify usage data, since government restrictions were enforced at the end of March, quote, job, and invoice volumes of UK tradies have taken much longer to rebound compared to Australia and New Zealand. Plumbing and HVAC trades businesses have been hit the worst, with 75% of plumbers and a crushing 100% of HVAC tradespeople saying COVID has had a moderate to high impact on their businesses.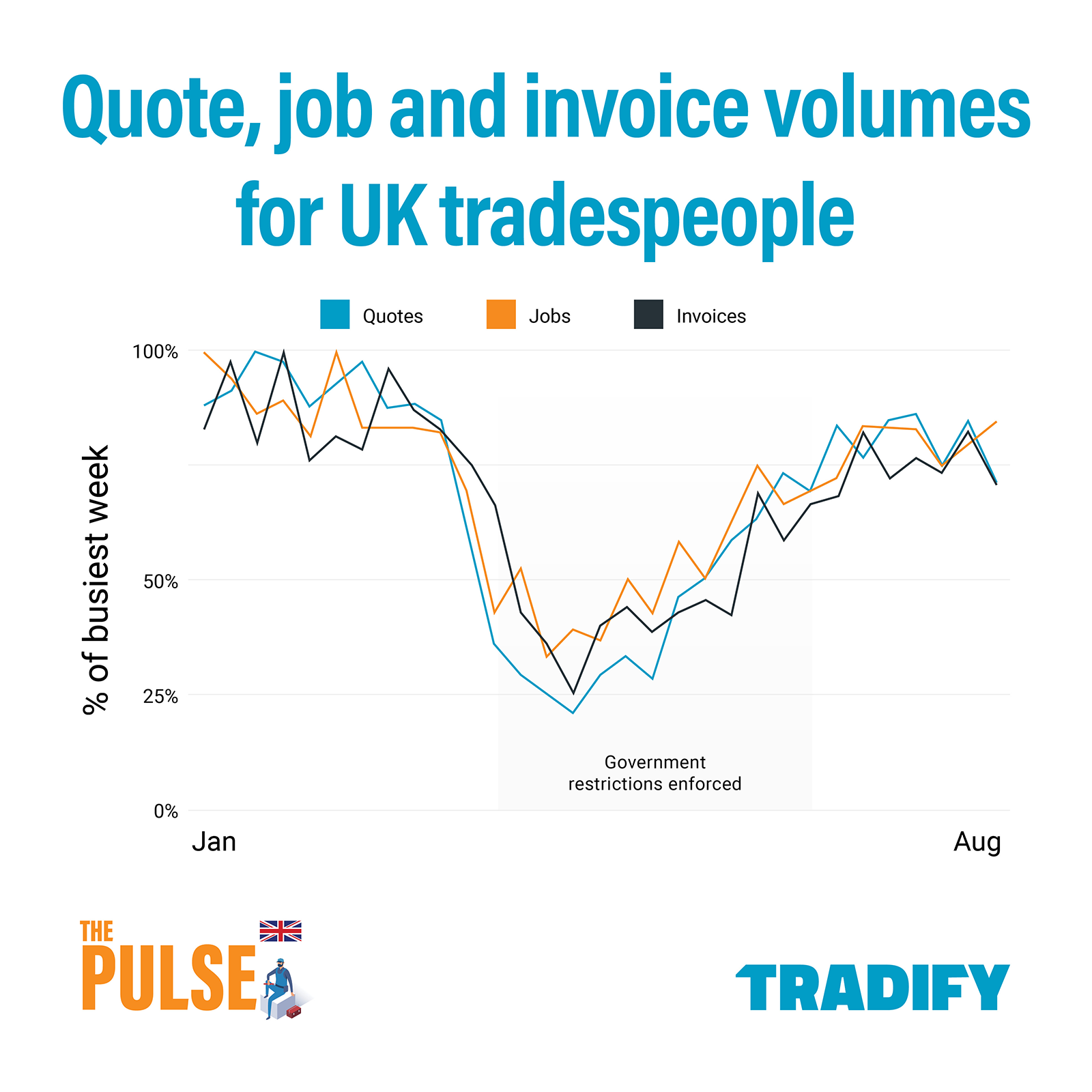 The way UK tradies perceive their current economic climate is a direct reflection of official statistics, but there is hope. Gradual improvements in health statistics, the loosening of restrictions on tradespeople's access to homes, and government investment of £1.3 billion into 'shovel-ready' infrastructure projects and home building is helping to increase monthly construction output.
"It was quiet for two weeks then back to almost normal. I used the furlough time to get on top of everything," says another electrician out of Yorkshire.

So, what's the silver lining?
Behind these statistics are the livelihoods of real tradespeople. Some businesses are suffering, while others have experienced a lesser impact. But as the old saying goes, there is light at the end of the tunnel.
Many of the trades businesses we surveyed have tried to find a silver lining, using the extra time when things have slowed down to work on improving their operations. At the top of the list is getting their admin under control, something many tradies have recognised is the best way to prepare for the unknown short and long-term impacts of COVID.
To find out more about the impact of COVID-19 on trades businesses in your country – and how you can get your business ready for any opportunities or challenges that come your way – download the full Tradify Pulse Survey Report.