For over 30 years, Andy Robertson was in IT sales and management working for small startups as well as big corporates like IBM and Oracle.

A little over five years ago, he took an interest in property, and before long, Andy was managing that too. He waved goodbye to IT, and after a friend's recommendation, qualified as a domestic electrician within two years.

Andy immediately took the plunge, starting up his electrical business Dexter & Co. – lovingly named after his family's miniature schnauzer.

Despite swapping computer screens for electrical switchboards, there's one thing that Andy has carried over from his time in IT — using online systems to streamline and track his admin work.
Too many systems, losing money
In the beginning, Andy did what lots of new trade business owners do – he used what was available:
A digital calendar;
an Excel spreadsheet;
and his email inbox to track jobs, time and materials.
The problem he found with using different systems is there was too much room for human error.
"At times, I'd have to draw on memory for time and materials, and for big projects, it became difficult to keep track of the various orders."
Even worse, was trying to monitor supplies he pulled from his van's inventory.
"It could be a pound here, or a £15 tube of gel there – there's hundreds of pounds worth of stuff that you could lose track of."
After one too many questionable credit card bills and not knowing why they were so high, Andy knew the way to solve his problems was to bring all his admin into one mobile-friendly app.
Cloud-based mobile app with the right functionality
Just before COVID hit, Andy's accountant persuaded him to change accounting systems. It was when he moved to Xero that he came across Tradify.

Most of the jobs that Andy takes on are at least a day's worth of work. He needed a system that could track his time and materials across 12-hour days or sometimes even a couple of weeks. If he could do this, he could ensure he was maintaining profitability.
Once he started using Tradify, he knew that it was the app for the job.
"It's the fact it's a single app and it's simple without needing any training to work your way around it," he says. "There's nothing worse than opening a bloody app and not being able to find the damn menu!"
Control over time and materials
When you're a one-man band, you don't have the luxury of relying on others to pitch in. You're the brains and the brawn – and there's only so much you can fit into your working day.

With Tradify, Andy has been able to streamline his admin and increase his efficiency so he's able to fit more into his day.

With a cloud-based system, he can use his mobile to access job and customer info while on a worksite. Timesheet functionality means he can track his hours, especially any extra time he needs to charge for. At the end of each day, Andy records what materials he's used — all done from the app on his phone while sitting in the van.

This all means that when Andy leaves for the day, he doesn't have to worry that he's missed anything – and he isn't losing money when he prepares the final invoice.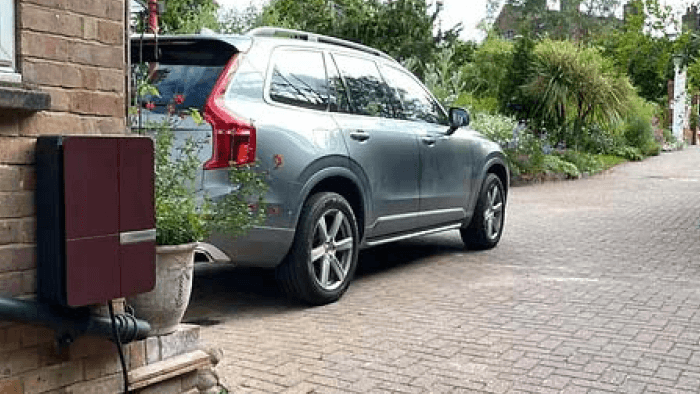 Visibility is power
You don't know what you can't see – and before using Tradify, Andy had very limited visibility of his business performance.

Pulling his admin and job tracking into one system has had an immediate impact on his bottom line.
"If you bill yourself out at £250 a day, but you miss £50 worth of items, that leaves a big dent in your revenue for the day – and your overall profitability."
Having access to this financial information is what helps Andy make important business decisions around growing his business. Like, for example, keeping on top of his cash flow.
"I can put some trading terms on my quotes so when I arrive on-site, I can turn around a quote quickly for them to sign and bang – they're committed," he says.
Andy has worked with many different systems over the years, and he says Tradify is up there with the best.
"I would recommend it – it solves a big problem for tradespeople and that's what any good system should do."
Andy says Tradify is the right tool for the job
Cloud-based: customer and job info stored digitally, accessible from anywhere.
Mobile-friendly: Andy can track his time and materials while working.
One single app: workflow processes simplified and streamlined.
Better visibility of performance: crucial when making important business decisions.
More control over inventory: not losing money on materials.
Visit the Dexter & Co. website or catch up with their latest updates on Facebook.
Interested in giving Tradify a go?
Start a 14-day Free Trial (no credit card required), or jump on one of our weekly live demos to see Tradify in action.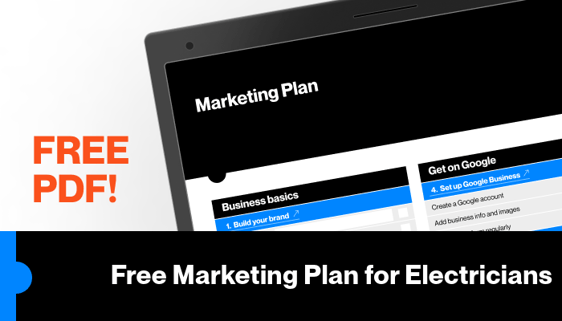 ---