The electric vehicle (EV) market is booming – over 2000% by 2030, according to some Wall St analysts. For Jordan Farley of Artisan Electrics, the rapid rise in EV popularity is a big reason why he qualified as an electric vehicle charging point (EVCP) installer in 2018.
"It's projected to be a billion-dollar industry and the market is growing exponentially – I saw that as a great business opportunity," Jordan says.
Upskilling to install EV charging systems helps to future-proof your business – as technology progresses, your skills will too. When he joined us on our Behind the Tools podcast, Jordan explained his excitement around EVs.
Looking to start a business or improve your existing one? Check out our free business plan template for electricians:
1. The way of the future
According to the IHS Markit, global sales of electric vehicles will top 12.2 million in 2025. Car manufacturers continue to announce their plans to switch to electric and bring launch dates forward. The UK is already one of Europe's largest markets for electric vehicle sales, and this only looks to increase. The British Government has announced that by 2035, all new vehicles sold in the UK will have to be electric – and they're considering bringing that forward by five years.
In New Zealand and Australia, things have been slower to take off but with more affordable options and charging infrastructure improvements, EV sales are projected to rapidly increase in the coming years. There's no doubt that the future of cars is electric – and for electricians, now is the time to get on board.
Running a modern electrical business? Check out our top apps for electricians.
2. Electric Vehicle Charging Point (EVCP) installation: what's involved?
EVCPs can look like ordinary outdoor sockets, but they're not that simple. EVs require a special, high-powered charge point that delivers electricity safely and efficiently.
"Most EVCPs are also smart and have internet connectivity, so you can monitor, for example, how long it takes to charge your vehicle. There's a lot of tech involved, something most people don't expect," Jordan explains.
Depending on the complexity, it usually takes Jordan a full day to complete an installation. But the set-up and process differs slightly between:
We've outlined the basics for each country below, so you can get started.
3. UK – Installing electric vehicle charging points
The demand for electric vehicle chargers is surging across the country with over 1 million Hybrids and EVs on UK roads today. To become qualified you must be a current electrical contractor or practising electrician. Here are some helpful steps and tips for becoming qualified:
Pass written and practical exams through a registered company, such as tradeskills4u or cityandguilds – contact them directly to register your interest and begin the application process.
Get manufacturer approval. – there are lots of companies making electric car charging equipment in the UK, and you'll need their approval to install their products. Choose one and sign up for their training. Some popular brands throughout the UK are Zappi, Andersen, Hypervault, Tesla, EO, Ohme, and EVO SE.
Be OZEV approved – the Office for Zero Emission Vehicles (OZEV) offers certain homeowners and renters the EV Chargepoint grant, which aims to cover up to 75% of the cost of EV charging equipment and installation via OZEV-approved installers. To learn how to become an OZEV-approved installer so you can start reaping the benefits of the grant, check out the EV Chargepoint website.
Get an EVC tester – this investment costs around £500, but it'll be essential in your work. It simulates the functions of a charging car to help you spot any faults.
Spread the word about your new service – update your website and social media channels so people know you offer this service.
4. AUS – Installing electric vehicle charging points
Australians have been slower to accept electric cars, but that's set to change quickly. Organisations such as the Electric Vehicle Council have a mission to "accelerate the electrification of road transport for a sustainable and prosperous Australia." BYD Auto, one of the largest EV companies in China, will have cars arriving by 2022, following a signed agreement to sell their cars in Australia. Out of 872 Australians surveyed, 45% of them said they'd consider electric when looking to buy a new car.
Training if you need it
There's no specific training required to become qualified in Australia, but there are companies that offer extensive courses to help you get started. EVSE Australia hosts monthly training sessions for qualified electricians wanting to upskill on EVCP installation.
5. NZ – Installing electric vehicle charging points
New Zealand's government recently announced their goal of 64,000 EVs on the roads by the end of 2021. Renewable energy company Meridian has said it will "build a nationwide EV charging network to help give drivers confidence in their decision to go electric."

According to New Zealand transport, the country is excellently set up for electric vehicles – with off-street parking in more than 85% of homes, short daily commutes for most people, and the infrastructure for charging electric cars at home or work.
No extra training
Unlike in the UK, there's no specific additional training required to be qualified to install EV chargers – you just need to be a certified electrician. There are, however, many resources available that outline everything you need to know; you can find information at Worksafe or Master Electricians.
Get in on the ground floor
News of good service spreads fast in a place like New Zealand. As Jordan says of his experience in the UK:
"Very few electricians are offering an EVCP service, but there's certainly demand. I'm inundated with enquiries – and the market is only going to grow."
With so few electricians offering the service in NZ, upskilling now could open lots of doors very soon. More information on EVs in New Zealand can be found at the Ministry of Transport and the New Zealand Transport Agency.
6. EVs: the only way forward
There's no denying EVs are the next big thing – and we can expect to see more of them popping up on our roads. With so many car brands committing to going electric-only, petrol and diesel-fuelled cars will gradually be phased out.

With an increasing demand for new EVCPs, there are still too few installers to roll them out. Wherever you are, upskilling your EVCP knowledge is a sensible thing to invest in – EVs are the future of automobiles.
Speaking of new technology, ever considered job management software? If so, Tradify is your best bet, we're trusted by tens of thousands of tradespeople around the world. Sign up for a free 14-day trial or view the app in action during one of our live walkthrough webinars.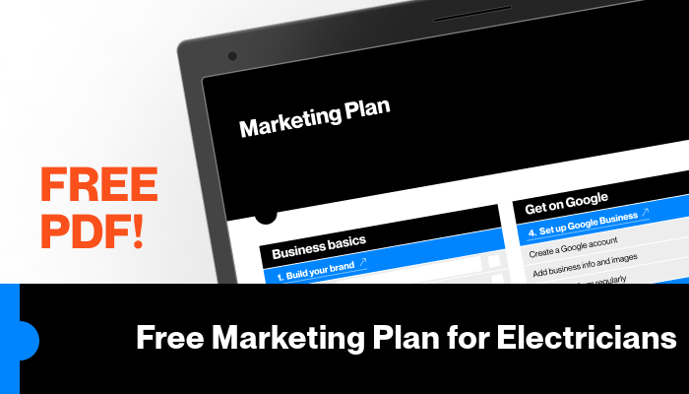 ---