There's a lot that comes with owning your own trade business – customer communication, overseeing jobs, organising your accounts. But there's one thing more important than any of that: the health, safety, and wellbeing of your staff.
The most effective way to reduce risk in the workplace is to get your whole team involved in proactive health & safety. To make things easier, we've put together a one-page H&S survey that you can get your team to fill out. Find out how effective your current H&S processes are — or if there are gaps that need filling.
New Zealand health & safety requirements
If you're the owner of a small business in New Zealand, you're legally required to comply with health and safety regulations. It's your responsibility to make sure that your staff, and anyone who steps foot onto your worksite, is safe.
Note that health & safety policy requirements may differ by industry and region. Make sure you look into your individual obligations in order to remain compliant and consult a lawyer for legal advice. Below is everything you need to know about health and safety to protect your staff – and your trade business.
Jump ahead:
1. Why health & safety is important
It's an issue that tradies often think is taken to the extreme. "Health and safety gone mad," they'll say. But there's a good reason for it. Tradies are still getting seriously injured, or even killed, in workplace accidents. What's worse is that a lot of the time, it's entirely avoidable.
As a trade business owner, you likely already know how important it is to keep your staff safe in the workplace. But there's more to health and safety than meets the eye.
Attract and keep employees
If your business has a reputation for taking care of its people, you're much more likely to attract good staff and retain them. No one wants to work for a company that doesn't prioritise their safety. And if people don't want to work for you, you'll have a hard time growing your business.
Win more work
Large companies have very robust health & safety policies. Often they will only subcontract work to small businesses and sole-operators who have a similar commitment to health & safety.
Break the pattern
According to WorkSafe NZ, small to medium-sized businesses are usually not as safe as larger businesses. Small companies with less staff are at a higher risk of going under if they're struck by a health and safety issue. If something does happen, it's harder for a small team to keep the wheels turning.
Build productivity and respect
Strict health and safety policies not only keep you and your staff safe but also create a more productive working environment – one where workers feel respected and safe. According to BusinessNZ, employees who feel supported at work are more engaged, resilient and productive.
Peace of mind
If you've done the work to establish strict health and safety policies, you can rest assured knowing your staff and your business are taken care of. That means you can focus on what's important – securing more work and building a strong team.
2. A health & safety compliance checklist for NZ trade business owners
According to NZ law, "All businesses must do what's reasonable to ensure the health and safety of their workers and others."
This means you need to:
Figure out what kind of risks are caused by your work.
Consider the likelihood of these risks to cause injury or illness.
Take appropriate action to minimise or eliminate these risks.
Implement health & safety best practice for your industry.
Involve your staff in identifying and controlling risks.
Essentially, it's about taking responsibility.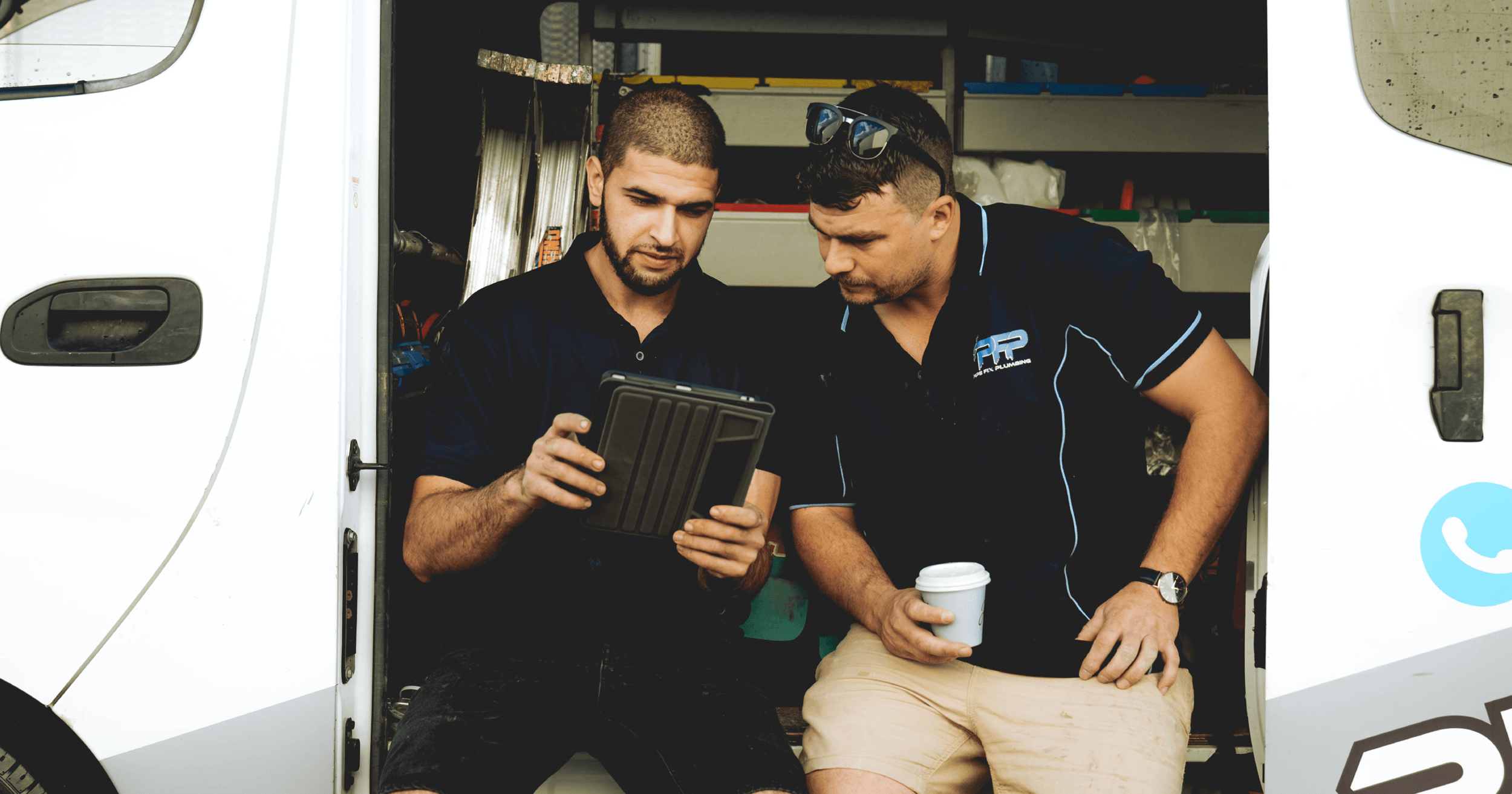 3. Health and Safety at Work Act 2015 (HSWA)
Your other responsibilities for maintaining health and safety at work fall under the Health and Safety at Work Act 2015.
This legislation lays out principles, duties and rights in regards to safety in a New Zealand workplace. HSWA acknowledges that health and safety rely heavily on a collective effort from government, business owners and staff – but business owners are primary in leading a safe workplace.
Persons conducting a business or undertaking (PCBU)
The Health and Safety at Work Act (HSWA) refers to any person who conducts or runs a business as a 'person conducting a business or undertaking' (PCBU).
WorkSafe guidelines state that as the person running the business, you're responsible for the general health and safety of all your staff while they're at work – and any other person that enters your job site.
According to the guidelines, you must also:
Provide and maintain a work environment that is without risks to health and safety such as loud noise or second-hand smoke.
Ensure the safe use, handling and storage of plant, structures and substances like heavy equipment or electrics.
Provide adequate facilities at work for the welfare of workers such as access to toilet facilities while on-site.
Provide information, training, instruction or supervision necessary to protect workers such as sufficient training on using the equipment.
Monitor the health of workers to determine the effectiveness of control measures including exposure to smoke, dangerous substances or chemicals.
There are four other Acts involving health and safety that you should be aware of as an employer.
1. Accident Compensation Act 2001
The Accident Compensation Act is a comprehensive legal guide on injury prevention, rehabilitation and post-injury entitlements – both at work and in general. Any workplace injuries fall under this act and you're likely to encounter this Act if any of your staff are injured.
2. Employment Relations Act 2000
This legislation supports all workplace relationships. The Employment Relations Act promotes general positive outcomes between employee, employer and union.
3. Hazardous Substances and New Organisms Act 1996 (HSNO)
The Hazardous Substances and New Organisms Act protects the health and safety of our communities and our environment. It keeps you and your staff safe from things like fireworks, explosives, and other hazardous substances and organisms.
4. The Electricity Act 1992
The Electricity Act ensures the health and safety of the public and electricians who are exposed to electrical risk daily.
4. WorkSafe NZ
WorkSafe is New Zealand's primary workplace health and safety regulator that ensures all New Zealanders return home from work safely. For you as a business owner, WorkSafe will be a pocket reference for all your health and safety inquiries – from risk management information to advice on how to deal with workplace conflict. It provides excellent resources and information to ensure safety for you and your staff.
5. Creating a health & safety plan for your trade business
A good health and safety plan needs to be regularly reviewed and updated. WorkSafe NZ offers a helpful three-step tool to improve health and safety in your workplace.
1. Assess – identify the risks and hazards in your business.
As a tradie, you'll encounter many potential hazards every day. Get your team together to identify the hazards on your job sites, then figure out how you can manage them.
Think about things like:
Physical hazards – lifting heavy objects, moving machinery or falling from a height. For tradies, these are the most dangerous hazards.
Social hazards – overwork, work-related stress, long hours, alcohol at work events, workplace bullying or inadequate breaks. These may not be obvious, but they can endanger workplace safety.
Environmental hazards – poor lighting, uneven surfaces, exposure to the sun, second-hand smoke or temperatures that are too hot or cold.
Hazardous substances – harsh chemicals or other substances that could cause serious illness or infertility.
2. Commit – develop a health and safety plan.
Once you've established your plan, stick to it. Get your staff involved so they're up to speed with the new guidelines. Your plan will also need to be regularly monitored and improved – regularly ask your team for their input.
3. Act – make your plan part of your day-to-day business.
As the PCBU, it's your job to walk the talk. Set clear targets to ensure your team is on the same page, and keep a log of health and safety records to avoid any confusion. Make sure your policy covers temporary workers, visitors, fixed-term employees and contractors too.
6. Hire a helping hand
If you're running a larger business, you might consider hiring professional help. A qualified health and safety expert will guide you to create a strong health and safety plan, as well as identifying any faults in your workplace.
If you're feeling overwhelmed, WorkSafe NZ and the Accident Compensation Corporation (ACC) offer free resources to assist you in creating a health and safety policy for your business.
7. Worst-case scenarios
Even if you've minimised all risk on-site and have your health and safety plan down to a T, there's still a chance that something could go wrong. If this happens and a staff member is seriously injured, falls ill or has a fatal accident, you need to inform WorkSafe immediately. You must not interfere with the scene unless a person or property is at risk – like in a fire.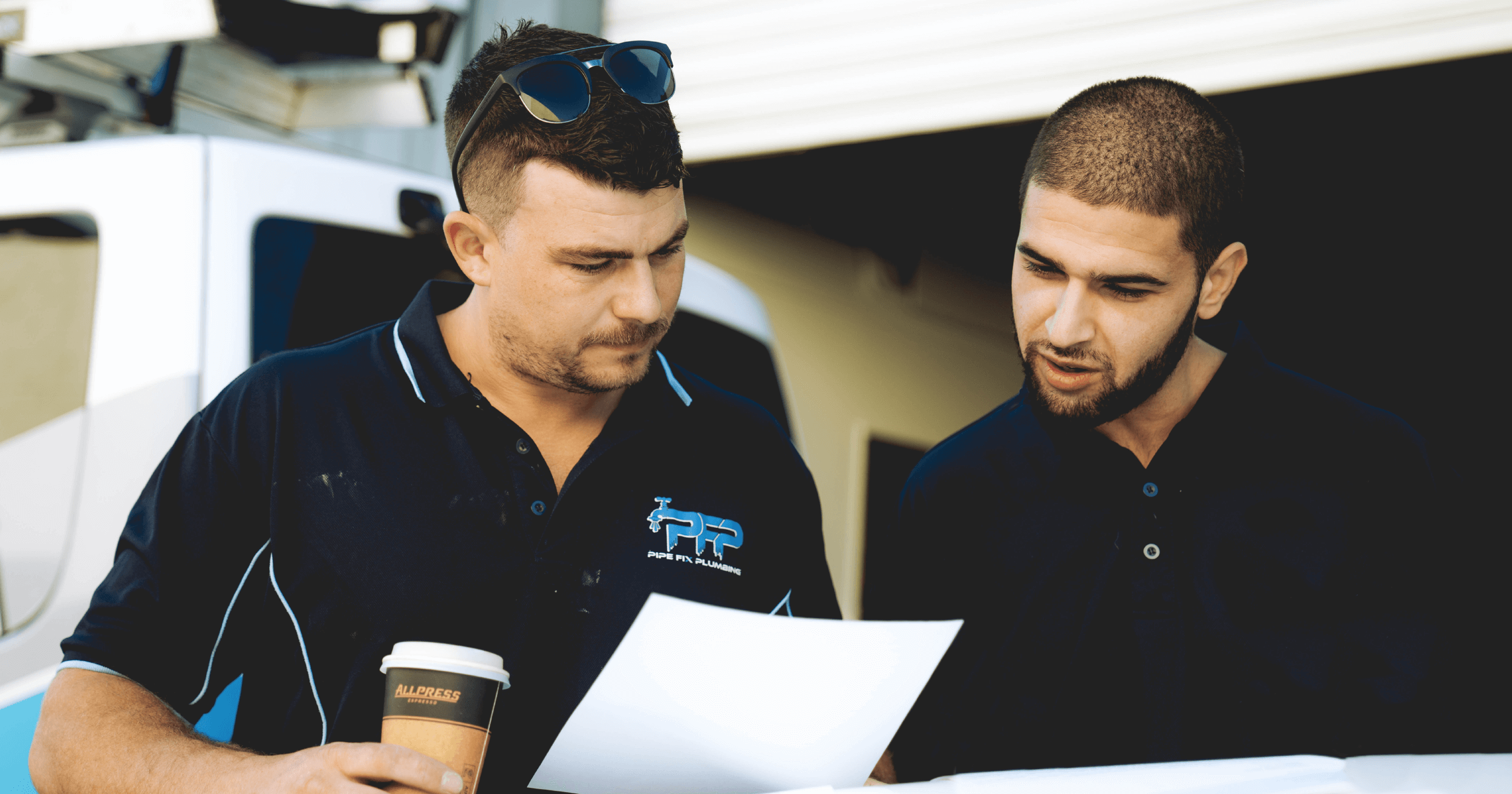 8. Health and safety for every tradie
No matter what your trade is, health and safety are crucial. There are certain trades where the risks involved are higher than others. WorkSafe New Zealand has excellent resources on its website to identify hazards in specific workplaces.
Here are some trade-specific hazards to think about:
Builders:
Working at height
Loud noises in construction
Working with machinery
Driving vehicles
Using sharp tools
Electricians:
Contact with exposed live leads
Electrical equipment coming into contact with metal surfaces
Electric shock or burns
Working close to power lines
Plumbers:
Working at height
Exposure to bacteria
Loud noises in surroundings
Gasfitters:
Gas explosions
Repairs following a notable incident
Alteration to an existing installation
Working close to a high-risk area
Working in a three-storey building or higher
HVAC:
Electrical hazards
Harsh chemicals
Exposure to bacteria
Extreme weather conditions
Bricklayers:
Insufficient lighting
Slipping or falling
Working at height
Inadequate ventilation
If you're working on one site for more than a day or two, it's worth noting down potential hazards. It will help everyone keep them in mind, and give you the opportunity to reduce risk.
9. Protect your staff – and your business
Maintaining health and safety best practices in the workplace is a fundamental part of being a trade business owner. Aside from the obvious fact that it keeps everybody safe, creating a healthy work environment will also help boost your staff morale and productivity.
Continuous improvement of your health and safety policies and procedures will ensure your staff remain protected and give your trade business a good reputation for being a safe place to work too.
Get organised and run your business stress-free with Tradify. Book a live walkthrough or start your free 14-day trial today.
Find out how your staff feel about health & safety by downloading our free Health & Safety Survey Questions!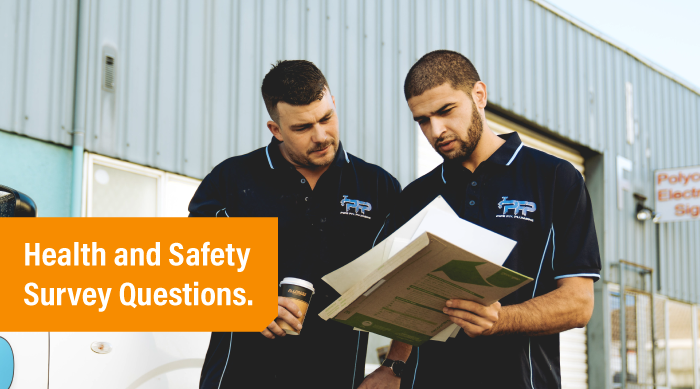 ---