Marketing is the lifeblood of any business. A constant stream of customers allows cash to flow smoothly. It pays to know that you don't need a huge marketing budget to see a return on your investment either.
Digital marketing is a great way to win work with little financial investment — more often than not, it just takes a bit of your time.
Short on time? Jump ahead:

1. Your website is priority
When was the last time you updated your website? Whether you've started an electrical, plumbing, landscaping, HVAC, building/construction, or other trade business, your website should be the hub of your digital marketing activities.
Tradify allows you to create a beautiful, affordable, and professional website in minutes. Generate more enquiries and pull jobs straight from your website into Tradify.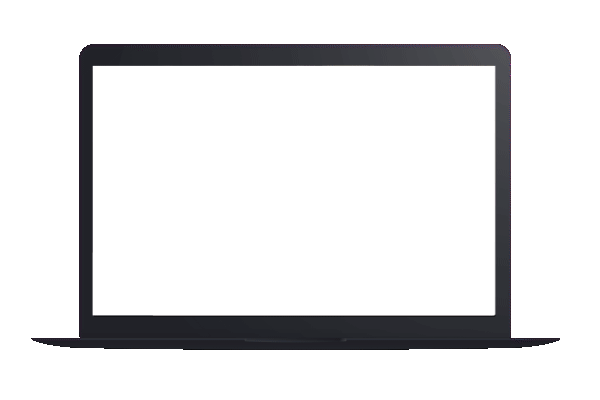 If your business is not already online - you're at a severe disadvantage. Most customers will spend a couple of minutes Googling who you are, even if you've been referred to them by a friend. A solid digital presence will help build trust in your business and give potential customers all the information they need to get in touch. Here's a good example below: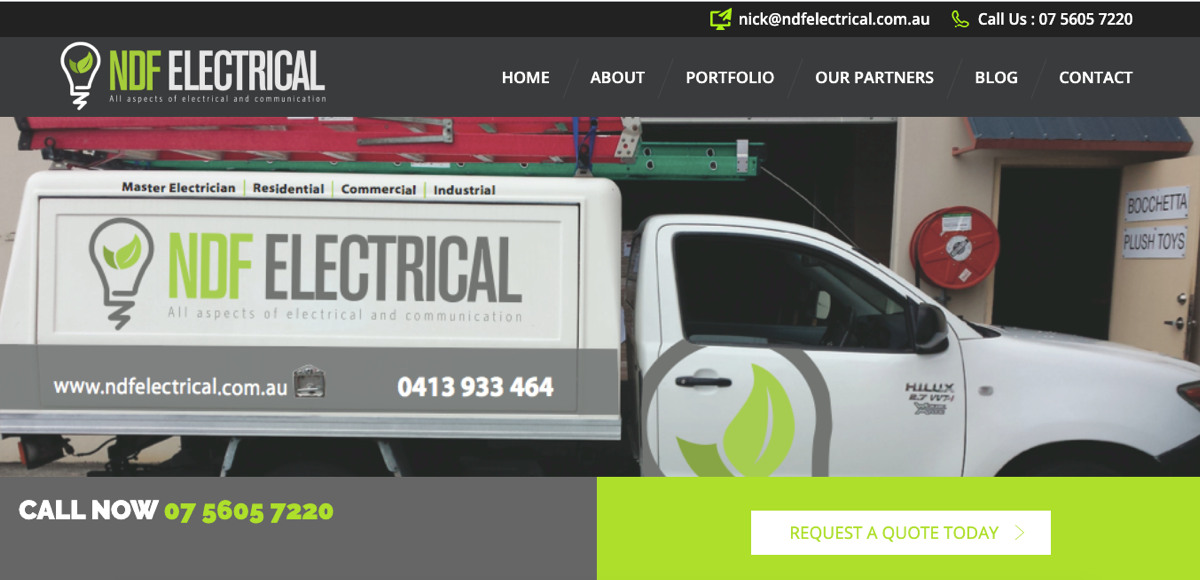 Note how easy it is for a potential customer to make an enquiry.
Public perception of your business will also have a significant impact on how much work you'll win. Your outward-facing channels such as your website, emails, promotional material and social media all need to align with similar messages and imagery.
Trust is a big factor when a customer is deciding on whether to hire you or not. Adding things like licenses, certifications, insurances and reviews to your website will help your business stand out from its competitors.

Spread your digital presence even further by listing your business and linking your website from local business directories:
2. Getting found on Google
Your first step to getting found on Google is to set up a Google My Business profile. This will help you show up in the featured results of Google search, and also in Google Maps.

Guide to setting up a Google My Business profile.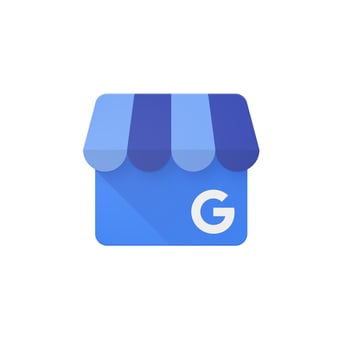 The next step to getting found on Google is to optimise your website for search engines. This process is called search engine optimisation (SEO). It's easy to show up in Google for your business name, but a lot harder to show up for search terms that people actually use like 'local plumber' or 'electrician near me'.

Check out our guide to getting found on Google.
3. Getting reviews is gold



We all know the power of word-of-mouth. A Nielsen report has highlighted that 92% of consumers believe suggestions from friends and family more than advertising. In the online world, 88% of people trust reviews written by others as much as they trust recommendations from personal contacts.

Despite this compelling evidence, many trade businesses continue to turn a blind eye to asking for reviews. If you don't already have a plan in place to ask for customer reviews, it's time to get one.
Read our guide on getting 5-star reviews every day.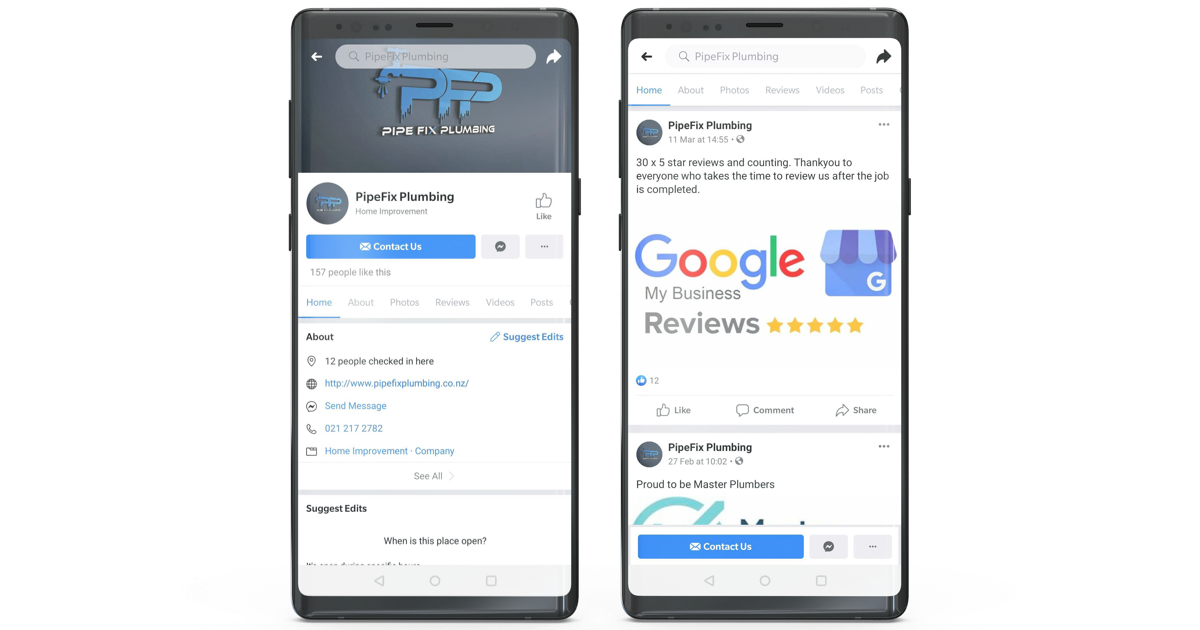 Your review strategy can be as simple as asking your customer to rate you on Google as you leave the job. Then follow up a few days later by email to see how everything is going and include a review link to make things easy.

The important thing to be aware of is the power of reviews during the decision-making process. Would you rather be the tradesperson with 3 reviews from 2016, or the one with 100+ reviews with some as recent as last week?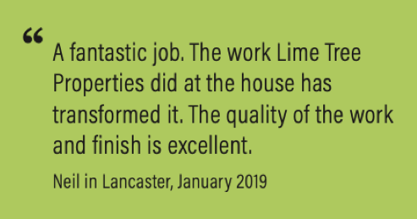 Negative reviews
Now and then you may have to deal with a negative review. It's important not to get discouraged — take this as an opportunity and a challenge to improve. Responding to the feedback is always worth doing, you may be able to rectify the issue and turn the negative review positive.

Here are some useful tips to help you with your response:
Follow up with a thoughtful and positive response. Customers will see that you are responsive and solution-oriented.
Apologise as appropriate. Sometimes an unhappy customer will make a great point, which can offer a great learning opportunity. Show that your business cares and that you are taking steps to improve.
4. Sorting your social media



Most adults use at least one social media platform. It's free to create an account for your business and many people think that by creating an account on every platform, they'll automatically explode in popularity. Sadly, this is not the case. What most small businesses fail to realise is that the level of social media marketing competition is fierce.
Gaining any sort of traction using social media marketing will require planning and consistency. Here are the three main tips for using social media to boost the profits of your small business.
Pick the right platform
Make sure you pick the platform that your target audience is most likely to be using. Research the demographics of different platforms and decide which platform/s you can use to your advantage. Facebook, Instagram, and YouTube are probably the best bets for tradespeople.
Important! Don't create a social media account for your business unless you can commit to keeping it updated. A customer coming across a business profile that hasn't been updated in years may have a negative effect.
Determine your goals
Your social media marketing goals depend on numerous factors including the size of your business, location, and the industry you're involved in. Nonetheless, there are some standard goals most businesses will set out to achieve.
Increase brand identity/credibility/visibility.
Develop and grow relationships with consumers and suppliers.
Increase the level of referral traffic to your website.
Engage in real-world conversations with customers.
Create and publish unique content which displays your expertise in your industry.
Generate new leads and boost online sales.
If you are new to social media marketing then the first two goals should be your focus. As you become more experienced and better equipped, you can start to look at how you can leverage the reach and engagement to help grow your website traffic by publishing content and generating leads.
Create customer-focused content
Think carefully about every piece of content you publish on social media. It needs to offer some kind of value to your target audience. The content you produce should satisfy customer needs, answer any questions they might have, and display your authority in your field.

It's essential to personalise the content in order to ensure customers feel more connected to your brand. One great way of doing this is to write customer stories about previous projects and include insights related to your niche. Additionally, you need to decide on the frequency of your content and maintain regular consistency.

If you need more ideas, check out the articles below.
5. Digital photography for digital marketing
A picture is worth a thousand words, especially when it comes to promoting your trade business. While you may not consider your day-to-day activity image-worthy, there's a lot that you can show your potential customers with well-taken photos. After all, your potential customers will likely be checking you out on image-heavy digital channels like Facebook, Instagram, and Google My Business.

Make sure the photos look good and are well-lit to give people an impression of quality while setting you apart from the competition. If images are sloppy, cluttered and out of focus, people may assume your plumbing or electrical work will be too.

Check out our full guide on photography for tradespeople.
6. Digital communication with customers
Digital marketing doesn't need to cost you a fortune or be extravagant in nature. Well thought out and well-placed communications can often bring you far higher returns, when in alignment with the rest of the business.

Always be professional. This applies to all facets of the business, whether it be networking at a local business event, on the phone with customers, or out on a job in uniform. Every interaction you have with a potential customer will impact your brand reputation.

Professionalism also applies to your non-verbal communication. Your website, emails, and even text messages need to be clear and well-timed. Even small things like spelling and grammar reflect on your business. So be careful and spellcheck!
7. Use tech to drive efficiency
Technology can be a scary investment for tradespeople who are used to the grind of manual labour, but the right job management tool can prove invaluable. No more wasted hours searching through scraps of paper for customer details or working late on quotes and invoicing in your evenings. The right technology can alleviate all those headaches.

Owner of JJ Electrical Solutions, James Brunton, says his business life was ruled by paper – and it was costing him big time.

"It was a system I had been using for 12 or 13 years. It cost having to print everything, it was time-consuming and I couldn't do anything on the move," James Brunton - JJ Electrical Solutions
Tradify is the all-in-one app for tradespeople looking to get their admin under control and their business lives in order. It's fast, easy, and will help you track jobs from enquiry to invoice.
How tech can help your trade business
Work from anywhere - With a job management app on your mobile device you can access your job information from anywhere, with all your data stored safely in the cloud.

Professional quoting - Job management software allows you to quote jobs quickly & efficiently, helping you win more work. Tradify allows you to create 'Kits', collections of materials, labour and other costs that you can add to a quote and make quoting similar jobs a breeze.
"When a job comes up, I have those kits set up, so I don't have to build quotes from scratch every time." - Mick Oates, Freedom Electrical
Happier clients - Instead of being forced to go through files for hours to answer a relatively straightforward question, you can have an accurate answer in seconds just by searching in your software.

Messages and auto-responses - Set up an auto-response so people know when you'll be back in touch. You can use your voicemail in a similar way – just record a professional voice message that tells callers when you'll get back to them so they know what to expect.

Track goals & progress - With just a click of a button you will discover your most productive employees; the types of jobs that earn you most profit, the estimated hours on a project against actual hours worked and invoices that haven't yet been paid.

Better accounting - Integrations with popular accounting software ensures your books are kept neat and tidy.

Tradify integrates with: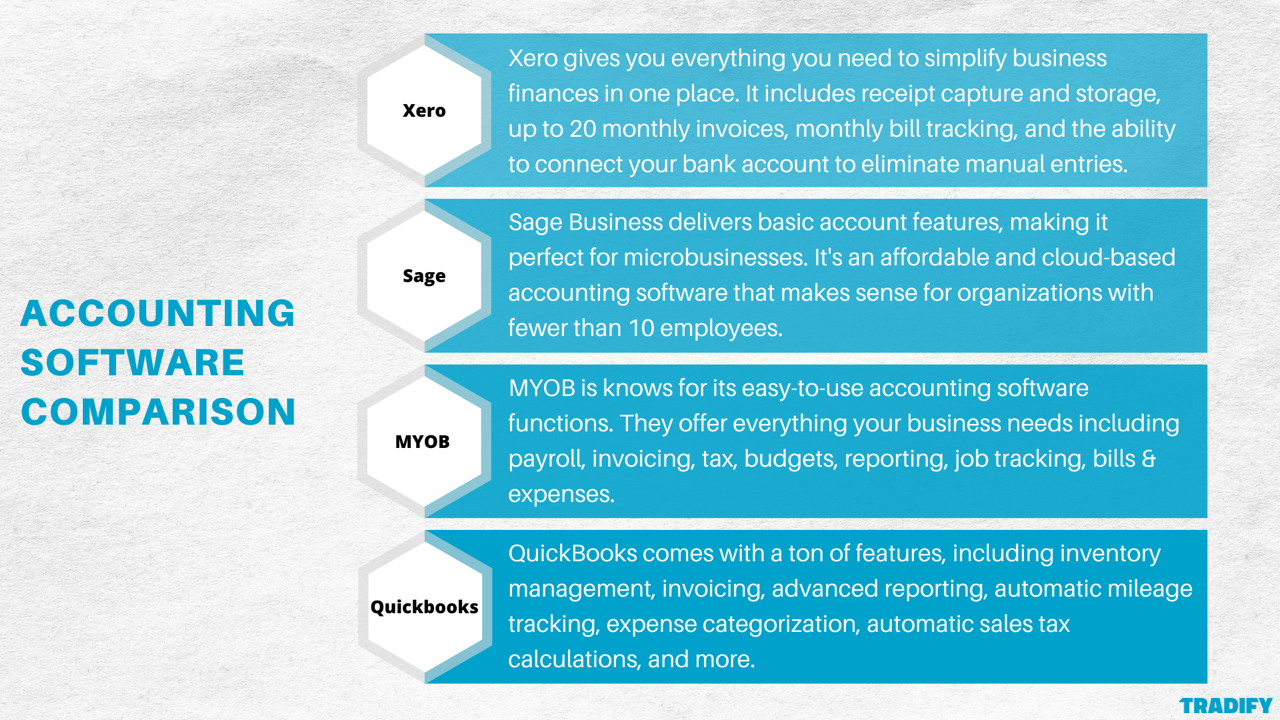 Graphic provided by Crazy Egg.
8. Offline marketing
While digital marketing technology is certainly the way of the future, that doesn't necessarily mean traditional marketing methods are defunct. Whether you run a small, family-owned business or have a large team, you need to tailor your marketing to your entire audience.

Not everyone is on social media and many prefer non-digital methods of communication. To reach your entire audience you may need to adopt certain offline marketing methods.

Learn more about offline marketing for your trade business.
9. Growing a trade business
If your goal is to grow your trade business, you need to put a solid plan in place. Your business needs to be able to scale to accommodate a bigger number of customers, jobs, and staff. If you're looking to create a trade business empire, check out our articles on growing your business to its full potential.
10. Free marketing plan for tradespeople
We know — you're a tradesperson, not a marketer. That's why we've put together a guide with everything you need to know, plus step by step instructions on how to market your trade business and drive more business. Get more marketing tips, tricks, tactics and examples of trade businesses nailing the marketing game.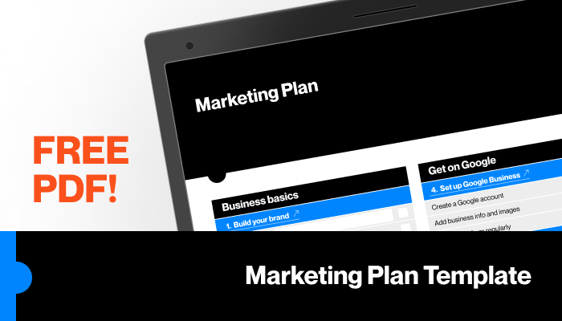 Run your whole trade business with the Tradify app. Start your free 14-day trial today.
---