As a small trade business owner, there's a lot you need to focus on, from keeping on top of your finances to managing staff and providing top-notch customer service. But there are two items that should top your to-do list from the outset: health and safety.
One of the best ways to ensure your health and safety practices are on point is to get your whole team involved. Health and safety 'buy-in' creates a safety-conscious workplace where people are less likely to take unnecessary risks. To help you identify any potential gaps in your health and safety, we've put together a handy survey for you and your staff.
Jump ahead:
1. US health and safety requirements
If you run a small business in the US, you're legally obliged to follow health and safety guidelines to keep your employees and customers safe. An accident doesn't need to occur for you to be subject to penalties and fines — you have a legal responsibility to ensure that measures are in place to minimize high-risk scenarios.
Below is a comprehensive guide to workplace health and safety requirements for US trade businesses. Your obligations may differ depending on your industry and the state you're in, so be sure to check your specific obligations and consult a legal advisor.
2. Why health and safety are important
Aside from your legal obligations to keep your workforce safe, good health and safety practices benefit everyone. They create a culture of inclusivity and wellbeing, and a business that looks out for its employees and customers will go far.
Attract and retain good workers
Businesses that take an employee-centric view of their health and safety show their staff that they care about them. This goes a long way to attracting and retaining good, committed workers who share your vision.
Win more work with reputable companies
Large companies have comprehensive health and safety policies to remain compliant with the law. Often, they'll only subcontract work to small businesses and sole-operators who align with their health and safety standards.
Save money
Although establishing health and safety protocols can seem costly and time-consuming, it pays off in the long run. Doing all you can to keep your workers safe could save you thousands in fines or workers' compensation if a workplace incident occurs. Safe work practices are often more efficient and lead to better long-term business outcomes too.
Increase staff morale and productivity
Employees who feel safe and valued are more motivated to do a good job, which in turn increases productivity. It's a win-win!
Peace of mind
With a robust health and safety plan in place, you can take comfort in the knowledge that your business is safety compliant. This will allow you to focus on other parts of your business such as marketing or building your team.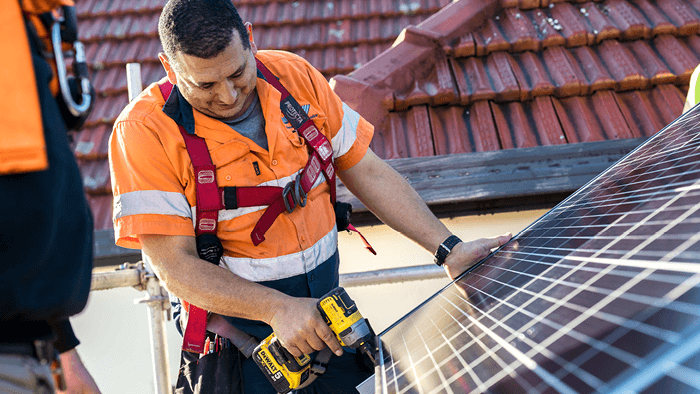 3. Getting started with your health and safety plan
The Occupational Safety and Health Administration (OSHA) is your one-stop-shop for everything about health and safety in the US. OSHA is part of the United States Department of Labor and was created on the back of the Occupational Safety and Health Act 1970. From providing a wealth of information and assistance to training and education, OSHA is committed to ensuring 'safe and healthful working conditions for workers by setting and enforcing standards.'
Ultimately, your business needs to be compliant with the OSH Act 1970. Why? Because it's both good practice and the law! Here, we set out how to implement your workplace health and safety plan.
Be proactive, not reactive
Any health and safety plan worth its salt should be proactive, not reactive. This means looking objectively at your business and mitigating risks before they cause serious injury, illness, or worse, death. It might be worth asking a competent external health and safety advisor to look over your business and give their input.
Getting your health and safety plan going can seem like a daunting task. OSHA outlines its Recommended Practices for Safety and Health Programmes.
Here's a quick summary:
Establish safety and health as core values. Communicate your safety stance to your workers so they know that their safety — and that of their co-workers and customers — is your top priority. This will help to develop a workforce that is more likely to report potential risks, allowing you to correct them before any serious issues occur.
Lead by example. Show your staff that you value safety by practising good safety behaviors daily.
Implement a reporting system. Develop an easy and effective system for workers to report injuries, illnesses, near misses, hazards, or safety concerns. Include the option to do so anonymously.
Train your staff. There's no point in having good safety systems in place if no one knows how to use them! Make time to train your workforce on how to identify health and safety concerns and hazards in the workplace and, importantly, how to report them.
Carry out inspections. Using a thorough checklist, conduct regular internal health and safety audits of your worksite, machinery, and tools. Involve your workers in these inspections and ask them about anything that is concerning them from a health and safety perspective.
Collect hazard-control ideas. Ask workers for ideas on improvements and allow them time to research solutions.
Implement hazard controls. Get your workers involved by asking them to choose and implement the solutions they come up with.
Address what to do in an emergency. Even with the best-laid plans, accidents do happen. Be prepared for these and ensure your workforce is too. Identify emergency scenarios and develop instructions on what to do in the case of each.
Seek input on workplace changes. Before making significant changes to the workplace, organization, equipment, or materials, consult with workers to identify potential safety or health issues.
Make improvements. Set aside a regular time to discuss safety and health issues to identify ways to improve the program.
4. Risk assessments are your friend
Once you've liaised with your workforce to identify potential risks, you need to assess these risks and put effective control measures in place. Risk assessments are living documents made to be changed and updated to suit the purpose of your business and work. The best way to conduct these assessments and make them known to your employees is to set up a simple toolbox talk meeting at the start of the day. A good toolbox talk meeting will ensure that your employees are aware of any health and safety risks, and it'll give them the opportunity to raise any thoughts or concerns if they have them.
Here are a few things to bear in mind when developing your workplace risk assessment:
Keep it simple. If it's complicated to use, people won't bother! Make sure the template you choose is easy to access and update.
Tailor it to your business and US state. It's a great idea to use a template, but make sure you add all the requirements necessary to ensure compliance. This may vary from state to state.
Make it accessible and back it up. Make sure your risk assessment can be accessed at a moment's notice by all staff members. Back it up in case the worst happens.
For more information, check out Tradify's guide to site inspections and risk assessments for tradespeople.
5. Industry-specific risks to consider
All small businesses in the US are required to comply with health and safety laws, but not all trades carry the same risks. Here we've identified some of the trade-specific risks your business may need to factor in:
Electricians
Contact with power lines.
Lack of ground-fault protection.
Path to ground missing or discontinuous.
Improper use of extension and flexible cords.
Equipment not used in the manner prescribed.
Plumbers
Working at height.
Exposure to bacteria and hazardous substances.
Exposure to loud noises.
Working in confined spaces.
Working alone.
Gas Engineers
Gas explosions.
Repairs following a notable incident.
Alteration to an existing installation.
Working close to a high-risk area.
HVAC
Electrical hazards.
Exposure to chemicals.
Exposure to bacteria.
Extreme weather conditions.
Manual handling of heavy equipment.
Bricklayers
Insufficient lighting.
Slipping or falling.
Working at height.
Inadequate ventilation.
Respiratory disease risk.
Repetitive manual handling of equipment.
Builders
Working at height.
Loud noises in construction.
Working with machinery.
Vehicle movement.
Using sharp tools.
6. What to do if a health and safety incident occurs
Despite best efforts to make your workplace safe, working in the trades is a risky job and there will likely be times when you're faced with incidents. Knowing how to respond to these will form a key part of your overall health and safety plan.
Report any workplace incidents
All employers in the US are required to report any workplace fatalities or severe injuries to OSHA within specified timeframes:
A fatality must be reported within eight hours.
An in-patient hospitalization, amputation, or eye loss must be reported within 24 hours.
Here's how to make a report:
You must supply the following information:
Business name.
Name(s) of employees affected.
Location and time of the incident.
Your contact name and phone number.
When an incident occurs, it's a stressful time for all concerned, so be sure to prepare in advance for what you need to do. Have OSHA's contact details handy – display them on your workplace noticeboard or save the details in your phone contacts. This way, you can fulfil your reporting obligation while supporting your staff through a difficult and stressful time.
7. Protecting yourself and your staff – it's good business sense
As a US trade business owner, you have a legal responsibility to make sure your business is operating safely, so it pays to get clued up. Fortunately, there is heaps of information available to help safety-proof your business. Follow the guidelines provided by OSHA to be compliant with US health and safety law.
Once you get your health and safety plan underway and your staff are operating in the safest possible environment, you'll start to reap other benefits too. A good health and safety culture can boost business by cementing worker relationships, increasing productivity, and strengthening your reputation within your field.
Learn more about Managing Health and Safety Risks – A Guide for Tradespeople.
Find out how your staff feels about health and safety by downloading our free Health and Safety Survey Questions:
Tradify is a job management app made for tradies, by tradies. Book a live walkthrough to see the app in action, or start your free 14-day trial today.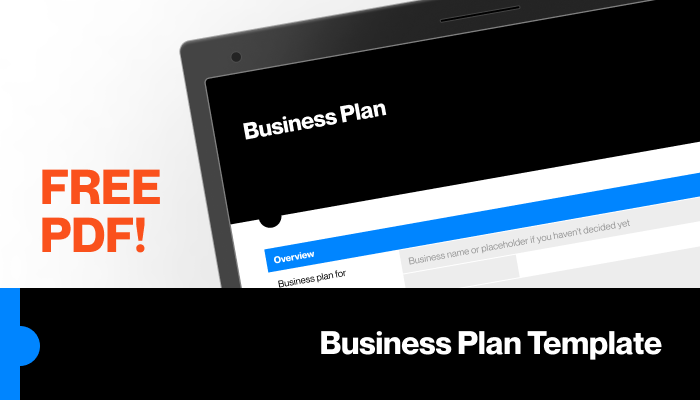 ---