It wasn't always Jake Smith's plan to become a tradesperson. Sure, he'd worked for his uncle during the school holidays, so he knew his way around some tools. But when he finished university, he took the opportunity to play rugby in Australia.
Unfortunately, while back home in the UK for Christmas, Jake snapped his left ACL. Surgery was required and it was going to be a 12-month-long recovery.
When his knee was in working order, Jake traded his rugby sprigs for steel-capped boots and picked up the tools again for his uncle back home in England. But it wasn't long before his ambition got the better of him – and he branched out on his own.
Today, Jake runs a small construction company specialising in home refurbishments. He also wears a project manager's hat — organising and scheduling building inspectors and other tradespeople, so his clients don't have to do it themselves.
Despite the mayhem of 2020, Jake says he's never been busier. He's a one-man band desperately on the hunt for another pair of hands, but he knew to take someone on he was going to need a better system.
"Generally, I was pretty disorganised, I must admit," Jake says.
1. Manual processes hindering growth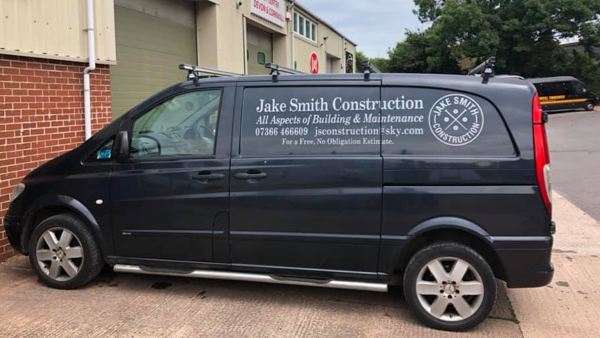 Jake describes himself as a "hands-on" person. So even though admin isn't his favourite thing to do, he originally spent time putting together Microsoft Word templates for his quotes and invoices. Any job notes or hours he would "scribble in the back of a notebook."
"It was a very manual process – everything was written down and manually input," Jake adds.
Problem was, if Jake forgot to write something down, he'd be forced to rely on his memory – leaving too much room for error. When he started making plans to expand his business, that's when Jake realised his manual processes would soon become a barrier.
"People like me are generally quoting at like 8 o'clock at night and if you've got five quotes at a time to do, that can take up a whole evening. One day I just got to the point where I thought, 'Why am I not trying to make this easier?'"
2. Customer support the winning ingredient
While Jake has been running his construction business, he's tried several different systems. At 25, he's grown up with technology but admits he still found it daunting – especially when he was first starting.
When he came across Tradify, Jake had just packed in using another app because "it wasn't refined enough and there was a lot of minor details that were a hassle." Admittedly with some caution, he moved into a trial period with Tradify:
"It's revolutionised the way I run my business. I love having everything in one place – it does everything I need it to do and makes my life a lot easier and stress-free!" Jake says.
Alongside Tradify's ever-developing functionality for tradespeople, Jake says the app's customer support is second-to-none – and a big contributing factor to signing up with the app.
"There was something I wanted to change – but didn't know how. So, I rang the bloke who ran my 45-minute training course…he talked me through it there and then – support like that is priceless."
3. 30% less manual data entry when quoting
Jake argues invoicing is the easy part – "because you've got the motivation to get paid" – but sitting down to do quotes at night takes a lot of willpower, he laughs. With Tradify, he no longer makes excuses because...
"Half the job is already done for you."
Overall, Jake says he's doing approximately 30% less manual data entry, which means he can focus on putting together an accurate quote – and getting it out quickly. The app populates customer info automatically, saving Jake sifting through his emails, and calculates his VAT to ensure he stays on top of collecting his taxes.
"It sounds quite trivial saying you might save 10 minutes on a quote, but at night when you're doing multiple quotes, you can easily save yourself an hour," Jake explains.
4. Digital paper trail accessible anywhere
Jake is still fairly new to using Tradify so hasn't quite mastered all of its functions. But that hasn't stopped him from reaping the benefits of having his job info stored in the cloud, accessible on all devices.
During an initial site visit, he can put customer info straight into his Tradify database on his mobile – "much easier than writing it on a bit of paper that I end up scrambling in the back of the van to find."
When he gets back to the office, he fires up his iPad – and picks up right where he left off on-site. He says it's taken the mundane out of admin work – "all the horrible, annoying, little hassle-y bits" – and has just made life easier.
"Everyone in construction, we do this trade because we're hands-on, practical people – we're not that good at sitting at a desk," he says.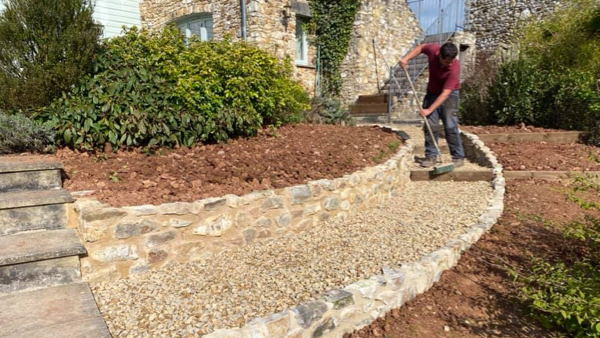 5. All prepped and ready to grow
In some ways, Jake says he's gone about things back-to-front. He's got this new system, with functionality he knows is going to help him grow his business, but he's struggling to find the manpower he needs to take on more work.
"I can see how Tradify will make it a lot easier to track and schedule jobs and hours so there's a 'paper trail' – there's definitely potential there that will be useful once I've got another couple of blokes," he says.
But there is a silver lining.
"I'm sure the right people will pop up – and when they do, I'll be ready to go."
6. As the best app, Jake says Tradify has nailed it
Cloud-based: job info stored digitally and accessible on all devices.
Quick and accurate quoting: not relying on scribbled notes or memory.
30% less manual data entry: spending less time on admin in evenings.
App will grow with business: functionality to manage all aspects.
Customer support:

Tradify team responds to queries promptly.
Follow Jake Smith Construction on Facebook to keep up with the latest updates.
Ready to give Tradify a go?
Jump on one of our weekly 30-min live walkthroughs to see Tradify in action, or start a 14-day Free Trial. No credit card required, no commitment, no worries.
---