Firstly, a little background info on the at team at JPL
JPL is a small, family run business based in Grimsby, Lincolnshire with over 30 years' experience in the plumbing and heating industry. The team pride themselves on the fact that their customers return to them time and time again because of their reputation for a high-quality service based on 'trust and efficiency.'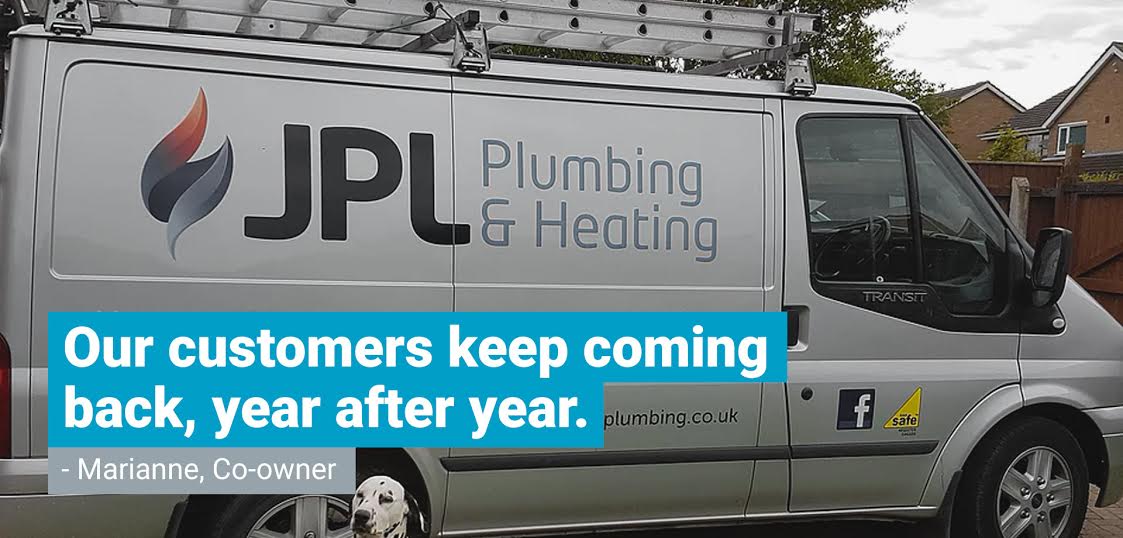 So what is it that keeps JPL's customers coming back?
As we said earlier, customers keep coming back to JPL because they trust them and because they get the job done quickly and efficiently. Building trust takes time and in JPL's case this has been built on a philosophy of treating every customers' home as if it was their own.
The reputation for efficiency has come about from a desire to keep the business as lean and simple as possible leaving Marianne and Jason to focus on workmanship, customer service and repeat customers rather than chasing growth and scale at all costs.
Using technology to run the business
With the demand for good tradespeople seeming to sky rocket, running your business efficiently is critical for both financial health and mental health.
The team at JPL credit Xero (Cloud Accounting) and Tradify (Job management software for tradespeople) as having a major impact on their business being able to operate as efficiently as it does.
Says Marianne, "at one stage we actually considered discontinuing Tradify, but I fought hard to retain it as I know just how much it benefits the business and improves efficiency."
"Tradify is so easy to use, the system makes staying on top of the job scheduling, tracking and invoicing effortless. This saves us hours of time each week that we can use to focus on other parts of the business and spending time with our family. "
"Over the coming months we will be using Tradify to contact our existing customers to pre-book their annual gas safety checks for next year as we can be booked up for months in advance. There are so many features to this product, we would recommend it for any tradesperson as being fundamental to their business."
So how can you find the team at JPL?
If you live in Lincolnshire and have a plumbing or gas job that needs doing, then contact the team asap and join the queue! Like all good trade businesses, you can find them online, on email, on the phone, or on Facebook.
Ph. 07741 283760
E. enquiries@jplplumbing.co.uk
W. https://www.jplplumbing.co.uk/
FB. https://www.facebook.com/pg/JPLPlumbingHeating/reviews/