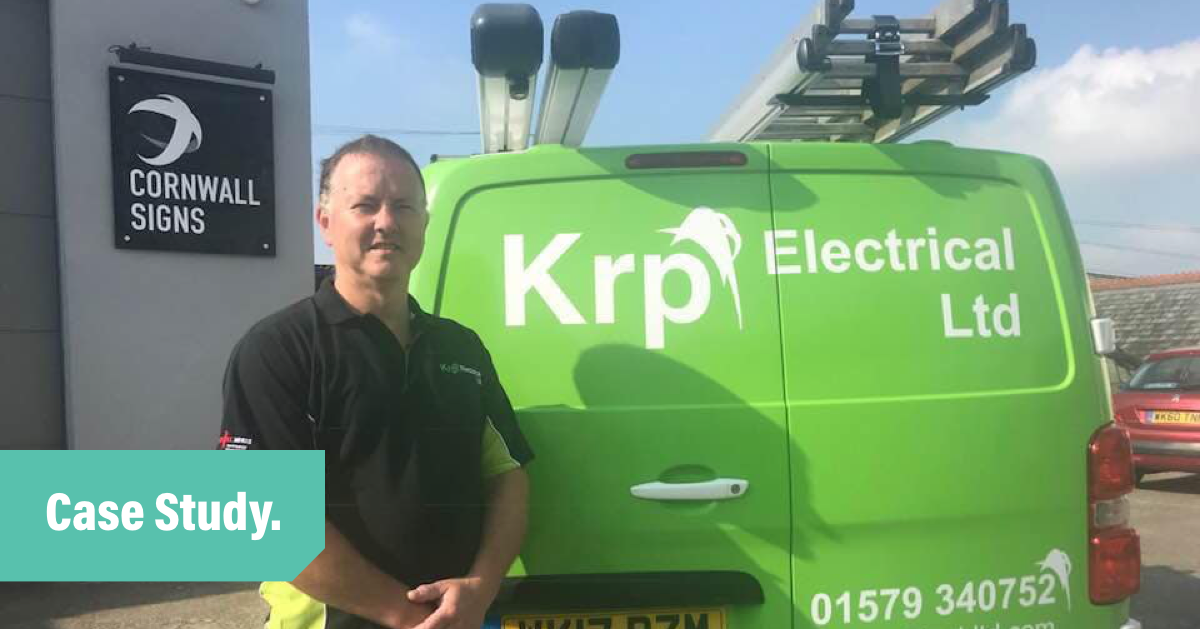 Keith Rees-Murray has been in the electrical trade for over 30 years after finishing his apprenticeship back in 1987. In that time, the road hasn't always been smooth. He's been through a recession, had to lay off staff and now – a global pandemic.
Keith joined us on the Behind the Tools podcast to talk about attentive advertising, testing technology, and taking your time to train.
"It was hard, but you pick yourself up and you keep going, gradually building things up again," he says about the 2008 recession.
Despite all that, and feeling like his age is catching up on him daily (his words!), his work ethic and humour are what put the spark in 'sparkie'.
In 2008, Keith transitioned from being a self-employed contractor to company owner of KRP Electrical – six years after going out on his own. He's recently taken on an apprentice (fun fact: they're both black-belts), and his wife Amanda works as office manager.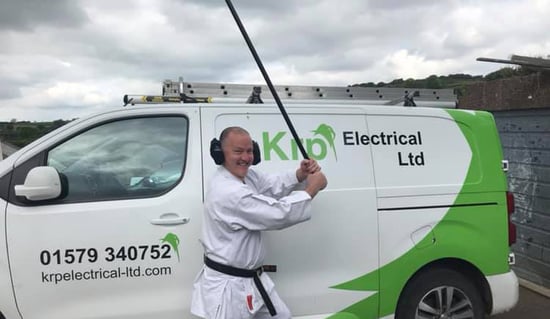 Keith says he's in a good place with his business, pandemic considered. But this wasn't always the case. There was a time when he was using multiple methods to manage his jobs – until he found a system that brought everything under one roof.
Manual, clunky processes needed consolidating
When you've been in the game as long as Keith has, you've had plenty of time to try it all.
"I was using pen and paper. Then I was using Outlook. Then a system called Click. But I always noticed there was a glitch."
In 2016, Keith replaced all his computer and mobile hardware with Apple products. His devices were now synced together, but he was struggling to find a compatible system that could streamline his business processes. He introduced Xero in 2017 but many of his admin tasks still heavily relied on manual data entry.
"We were using paper job sheets at one point, taking photos with a camera and then downloading them if I was doing a report. I'd be using iCalendar for scheduling jobs, and we set up individual files for customers." They were managing, but things were clunky, not "fluid enough," Keith says. He knew there must be a better way, so he started to do some digging.
Tradify: the right mix of function, intuition and price
Keith looked at almost every option available on the market but found that most were either too complex or too expensive for what his business needed.
"Some of the systems looked nice on the surface, but underneath it was very tricky to do even the most simplistic jobs," he says.
He needed something cloud-based that could integrate with his accounting system – and his team could access it from anywhere.
Tradify "automatically made sense," Amanda says.
"It does what it says on the tin – it's a job management system that's simple and straightforward," Keith adds.
He explains that Tradify has done more than just streamline and automate his admin – it's helped him identify areas of the business where he can improve his efficiency.
Hours-long quoting significantly reduced
Putting together a quote used to take Keith several hours – two or three at least. First, he'd work out the cost of labour and materials in a spreadsheet, then transfer the information to a Word doc. It was his responsibility to make sure he'd got the numbers right before forwarding it to the customer.
Now, using pre-populated templates in Tradify, he's able to create and send accurate quotes in a matter of minutes. Once a quote has been accepted, the job gets booked in. You can copy and paste everything from the quote into a new job. From there, all you're doing is booking in dates.
Back in the office, Amanda can see when a quote is accepted, and that's her cue to organise the next steps.
"He might've done something without me knowing, and all I need to do is look up the client and I can access information that before I wasn't able to see," Amanda says.


Little things make a big difference
Quick quotes and easy scheduling are just the beginning – Tradify has now streamlined all of Keith's job workflow processes.
Everything relating to a job, including purchase orders, site plans, delivery notes and certification, is stored and linked together, making it easy for Keith and Amanda to stay on top of their paperwork.
"We've got over 300 live customers from the past 12-18 months – can you imagine how big those paper files would be if we didn't have Tradify?!" Amanda says.
And it's the little things that sometimes save the most time.
"We even scribble things in like 'Don't let the dog out' – that stuff is important to know so they don't spend the first half an hour of a job chasing the dog down the road," Amanda laughs.
They've integrated Xero and Tradify to send out invoices and reconcile payments seamlessly. From a top-level view, Keith now has visibility of what's happening in his business – and where there is room for improvement.
"It's shown me how many jobs we do in any given month and it's quite scary," Keith says. "You sort of think, maybe I did 10 or 12 jobs this month – but it's actually been 30 or 40!
For Amanda, it gives her more time to do other things like follow-up calls to clients or quotes. It's also made Keith start to think more about the job process as well.
More time to enjoy life
To any tradespeople sitting on the fence: "Give Tradify a shot – you may find it's just what you need," Keith says.
He's watched colleagues work 24/7 – and it's no way to live. He learned several years ago that you must take time out from working on your business.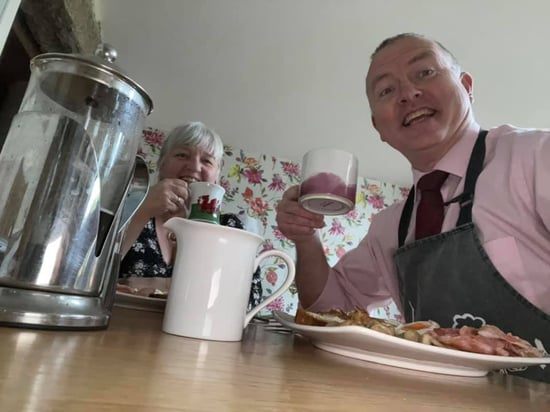 "Something like Tradify can help you gain back time to enjoy life – rather than constantly thinking about the next job."
Keith says Tradify is exactly what he was looking for
Quick quoting: pre-populated templates
Cloud-based app: accessible job info
Integrated with Xero: seamless accounting
Easy scheduling: booking jobs once quote accepted
More time to enjoy life: less manual data entry
Keep up with the KRP Electrical team on Facebook.
Interested in giving Tradify a go?
Start a 14-day free trial. No credit card required. No pressure. Or see Tradify in action in one of our weekly live demos.
---