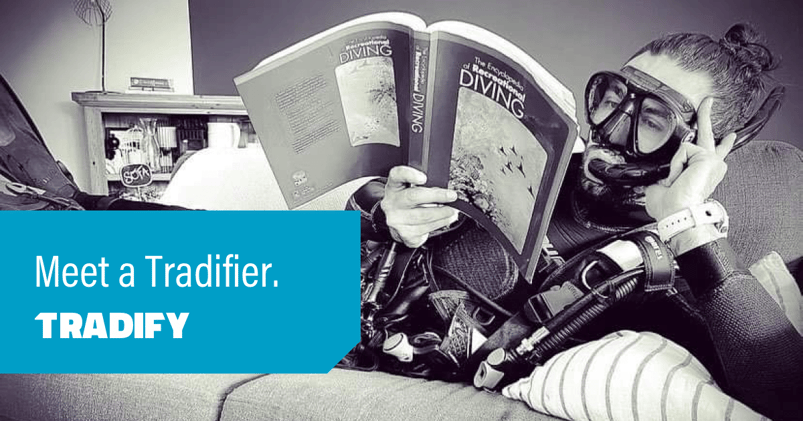 Who are you and where do you consider your hometown to be?
Mik McGuckin from Bellshill, Glasgow, Scotland.
What do you do at Tradify?
I help trade businesses in Australia and New Zealand save hours and hours of admin time each week.

When did you start at Tradify?
A week ago today (December 1st, 2020) - #NOOB

The best thing about working with Tradies is…
They're straight to the point but they're also up for a laugh.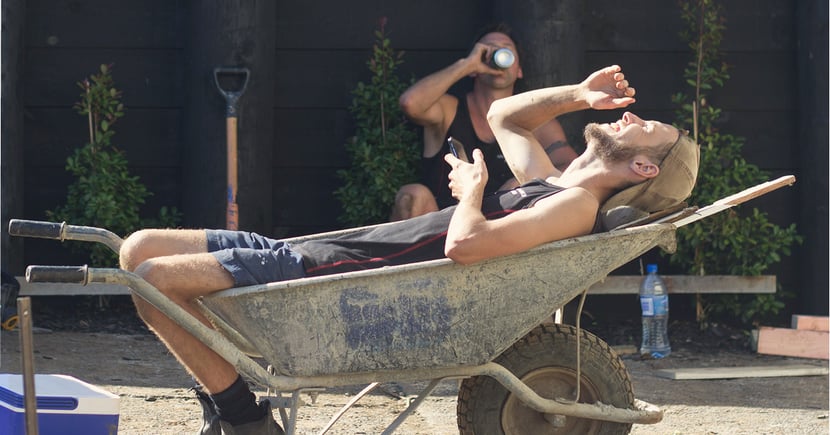 What's the top priority in your role, right now?
Growth! Increasing the number of trade businesses using Tradify. Helping tradies get the most out of their free trial - and see the difference Tradify can make to their business… and to their lives!

Favourite feedback from a Tradify customer?

"The team at Tradify are great to have as part of our extended business team. Tradify is easy to use and always being improved." - Canterbury Builders
What are you most excited about for Tradify?
The opportunity to help reshape an entire industry sector by making life easier for tradies and allowing them to bomb off for a surf and a barbie this summer.
Finally, some quick-fire questions:
Cats or dogs? Both, but we have a cat at home called Dionysus or Dio for short - he's an ass.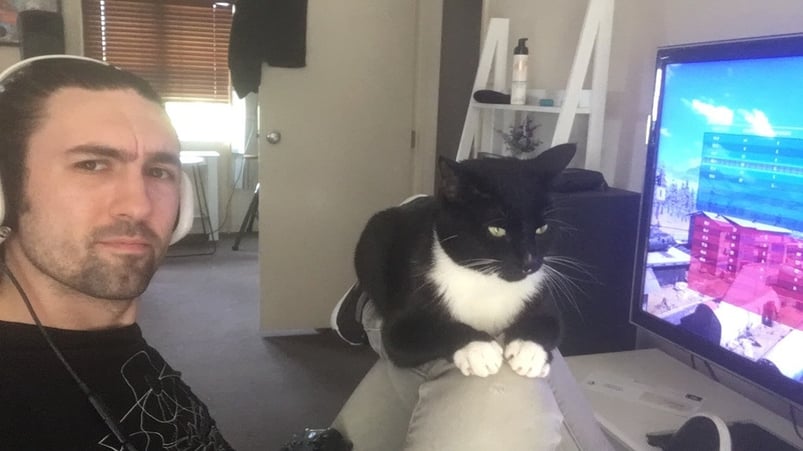 Snow or Sand? Both, which is why New Zealand is a top spot, sand in the summer, snow in the winter.
In my downtime I…
Play music with my fiancee, hang out with friends, watch movies, go to the beach, play comp games and I'm Batman ;)
On a scale of 1-10, my DIY skills are…
A 7? We started doing a bunch of DIY during Lockdown 2.0 … didn't all go well but I'm blaming the tools. Cat huts are no easy build!
If I was a tradie, I would be a…
Carpenter.
My favourite holiday was to…
Africa.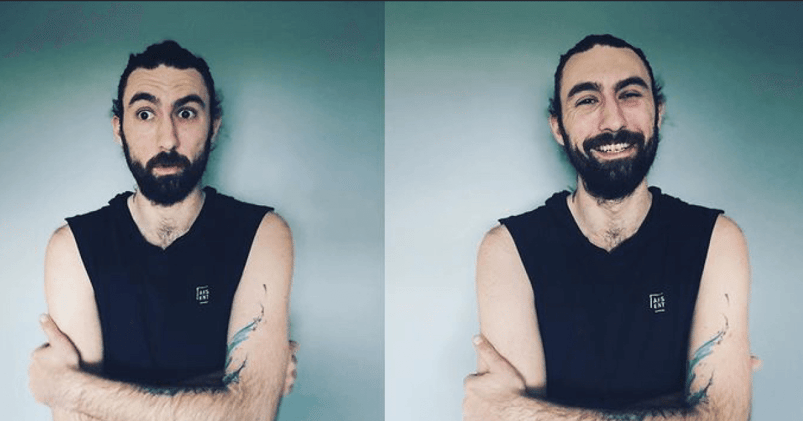 My favourite Tradify office dog is…
I've only met one so far, and I didn't even get it's name! I think it was Stephen's dog Toto.
The last song I added to the Tradify playlist was…
I haven't added one yet, but my first additions will be… Walking With Elephants - Ten Walls and Hell Yea - Rev Theory
My secret productivity hack is…
Lots of Coffee.