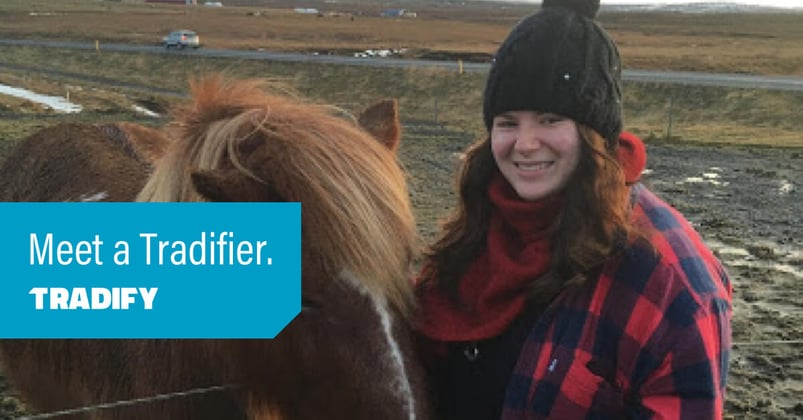 Who are you and where do you consider your hometown to be?
I'm Samantha Maxwell. Do I have to pick one? I grew up on farms across Southland and Otago in New Zealand with dairy farming parents. Yes I have the Southland accent.

What do you do at Tradify?
I am the Finance Manager. I make sure the team has and understands all of the financial info and metrics they need.
When did you start at Tradify?
I started remotely on the 24th August 2020, during Auckland's second Level 3 lockdown.
The best thing about working with Tradies is…
That they can take someone's dream and turn it into a reality. Whether it's installing a new bathroom or kitchen, transforming your house renovation, landscaping an outdoor entertainment space or installing an epic chandelier.
What's the top priority in your role, right now?
Working with Michael our CEO to implement more efficient finance processes so that we can perform even better as a company for our Tradies.
Favourite feedback from a Tradify customer?
I really like this feedback from Danjac Electrical Group.
"Tradify has changed my business completely. Everything about the quoting, invoicing and scheduling – it's all at your fingertips."
They tell us that Tradify has reduced the time they spend on admin by 80%. That's awesome feedback!
What are you most excited about for Tradify?
I'm super excited about working with a team who are passionate about improving our product and the many ways we help Tradies.
Finally, some quickfire questions:
Cats or dogs? Both!
Snow or Sand? Sand
In my downtime I…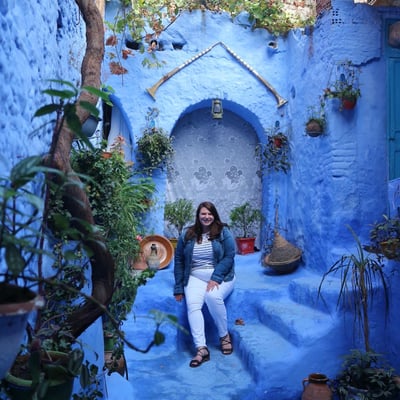 Travel. I've been to 27 countries and counting, but as that is a bit restricted at the moment I am enjoying being in New Zealand, spending time with my family and eating the best food New Zealand has to offer. If you haven't tried it yet, you need to get some "Southland Sushi" The Cheese Roll!
On a scale of 1-10, my DIY skills are…
In my head they're an 8. I love watching house flip shows and DIY youtube videos, but in practice probably a 2.
If I was a tradie, I would be a…
A painter. I feel like the work would be meditative sometimes.
My favourite holiday was to…
Morocco. I spent 11 days travelling around the country from the beach to the mountains and the Sahara. It is such a vibrant and beautiful country.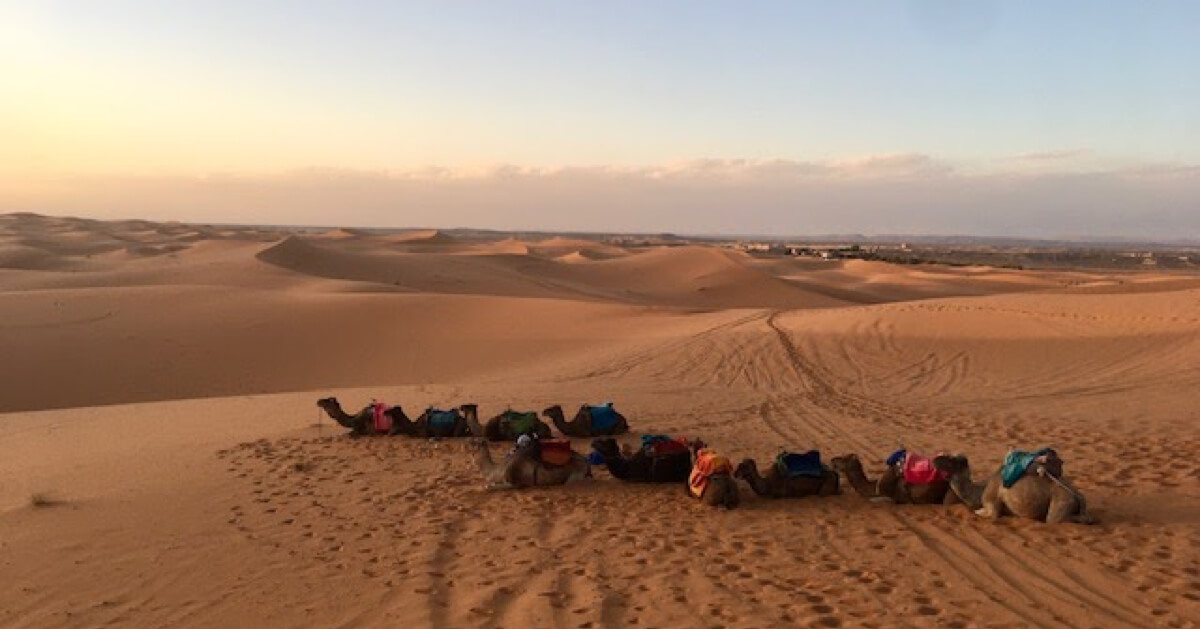 My favourite Tradify office dog is…
My future puppy? I really want a Dachshund. I love all dogs.
The last song I added to the Tradify playlist was…
I haven't gotten to add any songs yet but I really like Sam Smith's new album so my first add will probably a song from that album.
My secret productivity hack is…
To do lists. I always have one on the go and I enjoy ticking things off once they are done.
---