Gone are the days of running a business with pen and paper. Breakthroughs in the digital space offer more options and a better user experience. But even if you're ahead of the curve, your audience may not be. You need to get in front of potential customers wherever they operate. Even in the age of digital marketing, you can't discount offline marketing strategies.
Need more help with marketing? Download our free Marketing Plan for Tradespeople!
Jump ahead:
1. Referrals incentivise word of mouth
Incentivise your customers to provide word of mouth referrals by offering gifts or discounts to your loyal customers. Even a slight discount on a big job may seem like a lot for a small business owner, but the ongoing effects can provide more revenue in the long run.
A reputation for good work will certainly win you referrals, but imagine the impact of actively incentivising customers to spread the word. If they're getting something out of it, then you're already giving them a story to tell.
2. Branded clothing, vehicles & merchandise
The most important part of successfully marketing a business is building an easily recognisable brand. Besides the customer rapport you spend years building, a good logo will make you stand out in front of other competitors and quippy slogans are easily remembered by those who see them. Using brand colours for your business has even been shown to improve recognition by up to 80%.
Spend time thinking about the colours, images and words you use when marketing your business. Document the decisions you make about your brand so that you can refer to it and remain consistent. Your brand guide will come in handy if you decide to hire some help with marketing. Once you've settled on your brand image, put it on everything: clothing, vehicles, equipment, merchandise, websites, advertisements...the list goes on.
Learn more about branding your trade business.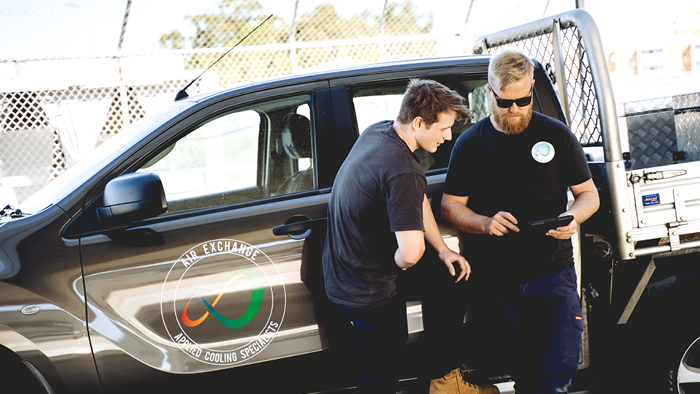 3. Business cards aren't dead
Business cards are a neglected part of marketing in today's digital marketing age. But a well-designed business card can still go a long way. People need someone to reach out to when they have an emergency like a burst pipe or loss of electricity. Business cards can often be close at hand and beat out the overwhelming amount of options online.
4. Print advertising through brochures and flyers
Other print advertising like brochures and flyers may seem outdated too, but they work in a similar way to business cards. It's the touch, being able to hold something in your hands, and the quality of the printed medium that takes you one step closer to clients. It's got that 'local' feel, doesn't it?
It's estimated that an average person sees some 6,000 to 10,000 ads a day. The same probably goes for you, but ask yourself, how many printed ads do you see daily? How many brochures and pamphlets do you get daily? It's the rarity of this medium that can give it a special value.
5. Trade shows are networking hubs
Don't underestimate the power of trade shows and the value of face to face interactions. These events are the perfect way to get exposure and to see what else is going on in the market. Regardless of whether you are a sole trader or run a bigger business, make sure to understand where the market is going.
More and more work is being automated, freeing up valuable time and resources that you can use to address other areas in your business. Trade shows are like a big brainstorming session of what other work you could be doing. The acquaintances and business deals you make will have long-term benefits on your business. An online ad is a great marketing tool, but letting prospective partners and clients meet you face to face is even better.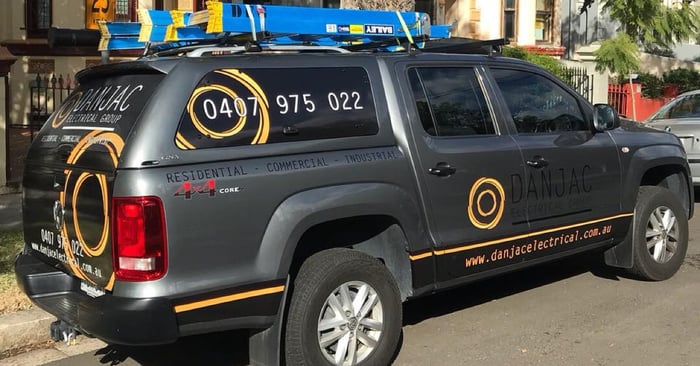 6. Local events build community awareness
Local events are often an untapped source of next-to-free marketing potential. Make sure to understand your local residents and what events they like to take part in. Then it's just a matter of contacting the organisers to see how you can help. Offer some kind of value and look for a way to spread the word about your business at the same time.
It may cost you very little to provide what you've promised, but the exposure in front of potential clients and the positivity they will be connecting to your brand are priceless. Establish a presence and become a part of the local community. You'll quickly become everyone's first call when work needs doing.
7. Consider your colleagues
Regardless of your trade, you should be aware that brand building applies internally as well. Your staff will be getting an inside look at your business and you want them to be happy with what they see as well. Modern technology and apps will help you track the progress of jobs, better manage your team, and communicate more effectively.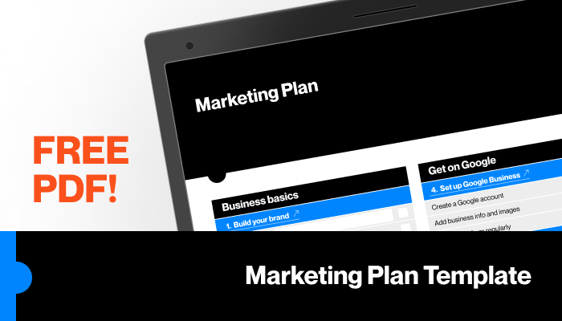 Ready to improve your business inside and out? Download Tradify for a free 14-day trial or pop over to one of our live demo webinars to see the app in action.
Guest author: Nicole Garrison works at Supreme Dissertations and strives to help start-ups in her community establish better brand recognition.
---