Over the years, Facebook has become more than just an online meeting place for family and friends. As one of the biggest social networking sites in the world, it presents many opportunities for businesses to market themselves – and to connect with existing and new customers.
Need more help with marketing? Download our free Marketing Plan for Tradespeople!
With so many ways to promote your business on Facebook, it can be hard to know where to start. The key is using Facebook's tools effectively to broaden your reach (the amount of people who see your business), engage with potential customers, drive enquiries and get more business.
Here's how to set up a Facebook Business page and make it work for your trade business.
Short on time? Jump ahead:
1. Create a Facebook Business Page
Creating a Business Page on Facebook is pretty straightforward. To get started you'll need:
Your own personal

profile

on Facebook

.

Information about your business, e.g. contact and 'about me' information.
To create a Facebook business page:
Open your personal Facebook profile (from your desktop).
Select Create at the top of the homepage and choose Page.
Name your page.
Add a category to describe your page.
Enter business information such as address and contact details.
Select Continue.
Add a profile photo to your page, then select Next.
Add a cover photo to your page, then select Next.
Select Next to go to your new page.
2. How to set up a Facebook Business Manager account
Before you get stuck into the nitty-gritty of using Facebook to market your business, create a Business Manager account. Business Manager keeps your Business Page content separate from your personal Facebook profile. It's where you can run and track ads, manage your accounts, and coordinate your marketing efforts.
To create a Business Manager account:
Click Create Account.
Enter a name for your business, your name and work email address and click Next.
Enter your business details and click Submit.
3. How to optimise your Facebook business page
For many trade businesses, a Facebook page can be a great alternative to creating a website. It doesn't involve any initial design, set-up costs, or ongoing hosting fees — it's a very cost-effective option. Billions of people use Facebook every day. That means there's a lot of traffic already moving in your direction, without having to think about search engine optimisation (SEO).
But that doesn't mean you're guaranteed marketing success. Here are a few tricks of the trade to drive growth and get a good return on your investment.
Upload a good profile photo
Choose one that clearly shows your business name, colours and brand. It should be instantly recognisable and used across your digital marketing efforts.

Add a cover photo
This helps to grab people's attention. Use a simple image with a focal point. Consider adding your business contact details, your tagline, or photos of employees to encourage people to take action on your page. Don't be afraid of empty space around your words – it will help them stand out.

Write a description
Keep it short and sweet. Tell people in one or two sentences what you do.
The About and Story sections are where you can add more detail about what areas you service, what makes you different, and testimonials to show your work ethic and credibility.
Add a call-to-action button
Create a call-to-action button so leads can send you an enquiry, view your website (if you have one), or call you.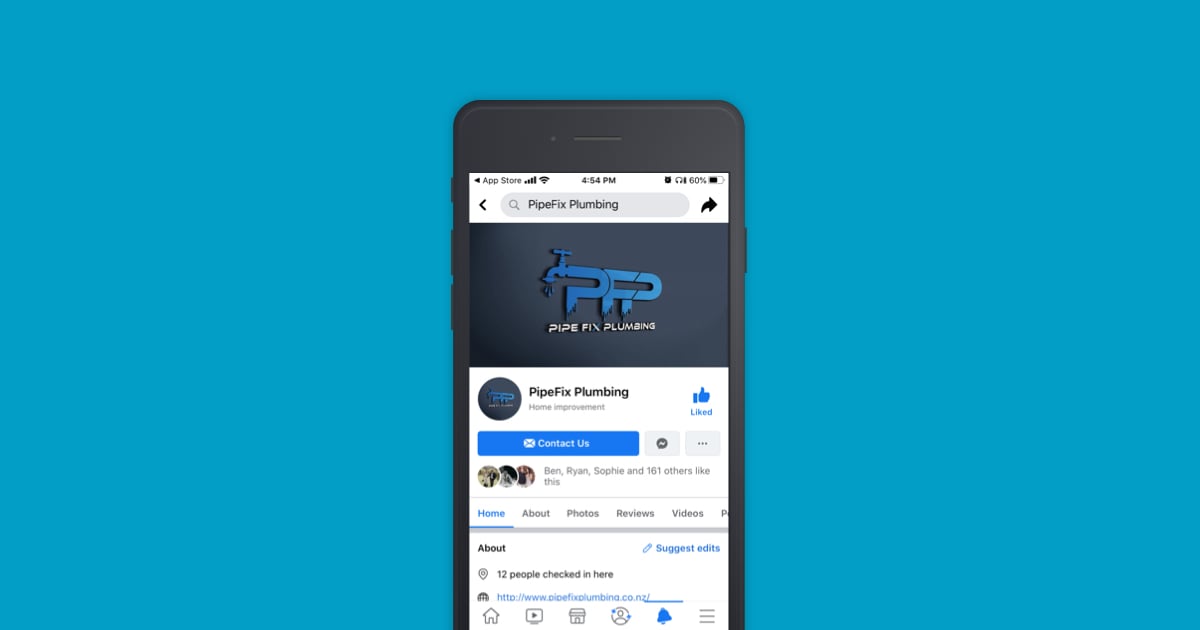 Keep contact information up to date
Ensure your contact information is correct and up to date with at least a phone number or email address. Add a link to your website if you have one.
Add location hours
If you have a physical location, add your address and business hours. Or, you can add the location areas you service.
Select your categories
When you set up your Business Page, you'll be asked to select a business category. You can select up to two more relevant categories. This will help potential customers discover your Page.
Ask for ratings and reviews
Enable this feature by navigating to Settings > Templates & Tabs > Add a Tab > Reviews. Move this tab up to the top of the list on the left-hand side of your Page to instantly show your credibility to new page visitors.
Ask your customers to add a review to your Facebook page by sharing the link when sending out your invoices.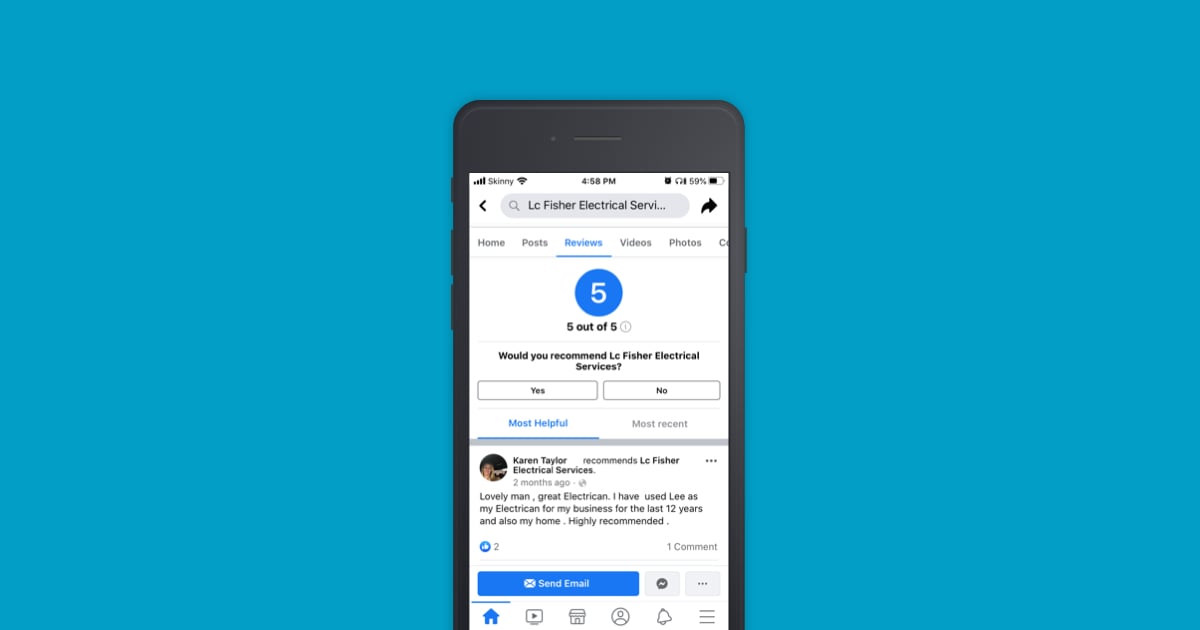 4. Advanced tips for winning more work
Studies show that nearly two out of three people on Facebook visit the page of a local business or event at least once a week. Data also shows that if you respond to customers in under five minutes, you're 100 times more likely to make contact, and 21 times more likely to win more work. While responding in under five minutes isn't always doable for tradies, try to respond as quickly as you can.
You need to be active on your page to grow your Facebook community.

Share and post content regularly
CNN Business reports that on average, active Facebook users check their account at least 14 times a day – that means you need to post new material regularly. But think quality over quantity. Post when you have interesting content to share – progress photos of your latest job or a before-and-after video.
Your post is 120% more likely to get engagement if it features a photo – for videos, it's even more. Get familiar with what format and size of images are best to share on Facebook. If taking photos isn't your strong suit, you can use free software like Canva to add design polish to your photos.
Learn how to take photos for your trade business.
Invite people to follow your business
Share your business with your family and friends and encourage them to share your business with others.
Use paid ads to promote your business
With a swath of information on users' activity & interests, it's no surprise the amount of money spent by businesses advertising on Facebook increases each year. Facebook makes billions of dollars from ads.
Facebook Ads Manager is the name of the tool you will use if you are looking to advertise. Before jumping in, consider things like your target customers age, gender, location and interests. What time they're likely to be using social media and what Facebook apps they're likely to be using (Facebook, Instagram or Messenger).
Craft an ad that fits your business goals eg: Promoting a completed job (brand awareness), or something more actionable such as an introductory discount to get people using your service.
Don't have time for the nitty-gritty of Facebook Ads Manager? All Facebook Business pages give their owners the ability to boost (promote) a post. Keep an eye out for the "Boost Post" button in corner of your feed. For more details on boosting a post, check out this article.

Set up an automatic messenger response
When you're knee-deep in mud, responding to a Facebook message isn't exactly a top priority for you. That's where using automatic messenger greetings to manage new enquiries can help.
Add a greeting, then ask them for their contact details and tell them when they can expect you to be in touch. Make sure you turn your notifications on so you can see when you've been contacted through your Page.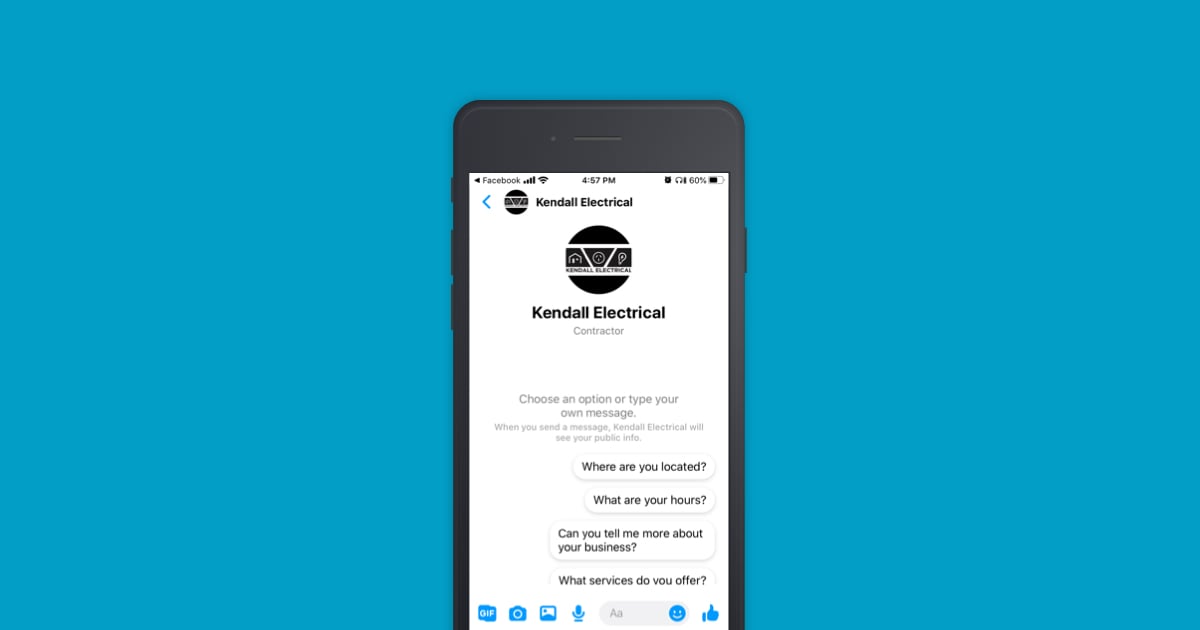 Set up appointments
Take things one step further and add Facebook Appointments to your Business Page. This will allow your customers to see when you're available for a chat or a job. You'll still be able to manually approve requests for appointments.
Consider installing a chatbot
Chatbots use AI to have a conversation; they're programmed to understand questions and provide answers. They're a fantastic way to scale your business using Facebook Messenger. A recent Nielsen survey found that people think messaging is the second-best way to talk to a business, so it's a great way to pre-qualify your leads without putting your tools down.
Avoid the 'hard sell'
Facebook isn't the place for aggressive sales tactics. Instead, focus on joining conversations relevant to your work and trade industry, and becoming part of the community. You can still promote your business - just try and strike the right balance between interesting, helpful, and promotional content.
Use Facebook Insights to learn about your customers
This is arguably Facebook's most valuable marketing tool. There is so much you can learn about the people who choose to like and interact with your page – actionable insights that you can then use to tailor your posts to better meet their needs and interests.
5. Use Facebook to get started with digital marketing
Facebook is one of many online tools that you can use to spread the word about your trade business. It's the kingpin of social media platforms, and when used effectively, can attract many new enquiries, grow your trade business, and help you connect with your customers.
If you already have a Facebook Business Page, and you're struggling to see any value, try implementing some of the optimisation strategies suggested. Sometimes the simplest of changes can make all the difference and help you succeed. Also, analyse the data and information that Facebook collects on your Page and customers – it's a powerful tool that will help you spot any gaps in your marketing strategy.
To discover tips and tricks for optimising your other marketing channels, like Google My Business, download Tradify's free marketing plan - it's been designed specifically for tradespeople who need help marketing their businesses.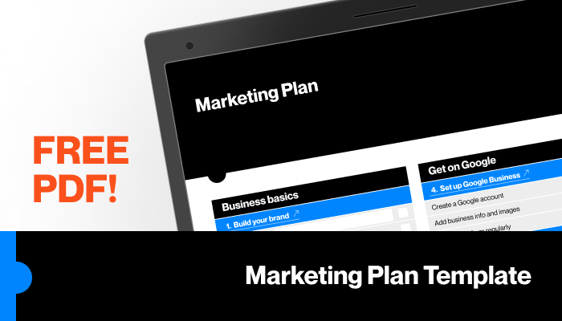 ---