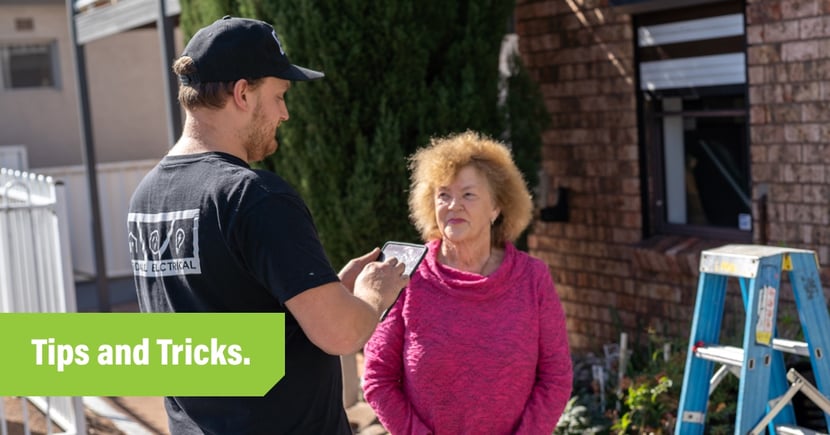 Winning new work is the lifeblood of any small to medium business. A constant stream of work coming in the door, allows the rest of the company to flow smoothly. However, you don't need to spend large amounts of money to see a return on your investment. Digital marketing is a great way to win work with little investment. More often than not, it just takes time.
When was the last time you updated your website? Whether you've started an electrical, plumbing, landscaping, HVAC, building/construction, or other trade business, it's important to consider getting your digital marketing in order.
To help, we've put together a list of actionable steps to help you drive more business and increase cash flow.
Skip ahead
Read on for marketing tips, tactics and strategies that you can start working on today. Take a look at some examples of trade businesses who are doing a great job with their digital marketing — we've included a bunch of these in our Marketing Toolkit for Trade Businesses.
1. Take your trade business online

Let's start with the obvious, if your business is not online - you're at a severe disadvantage. Word of mouth recommendations may still be a strong channel for generating new business, however customers will make use of the device in their pocket and spend 2 minutes researching who you are even if you've been referred to them by a friend.
Having a basic website, active social media accounts, and most importantly, a list of customer reviews is an easy way to showcase who you are, what your trade business is all about and the great work you do.
Need help taking your trade business online? We've made a free marketing playbook for trade businesses to help you get established online, or take your online presence to the next level.
If you don't have a website, consider listing your business in local business directories: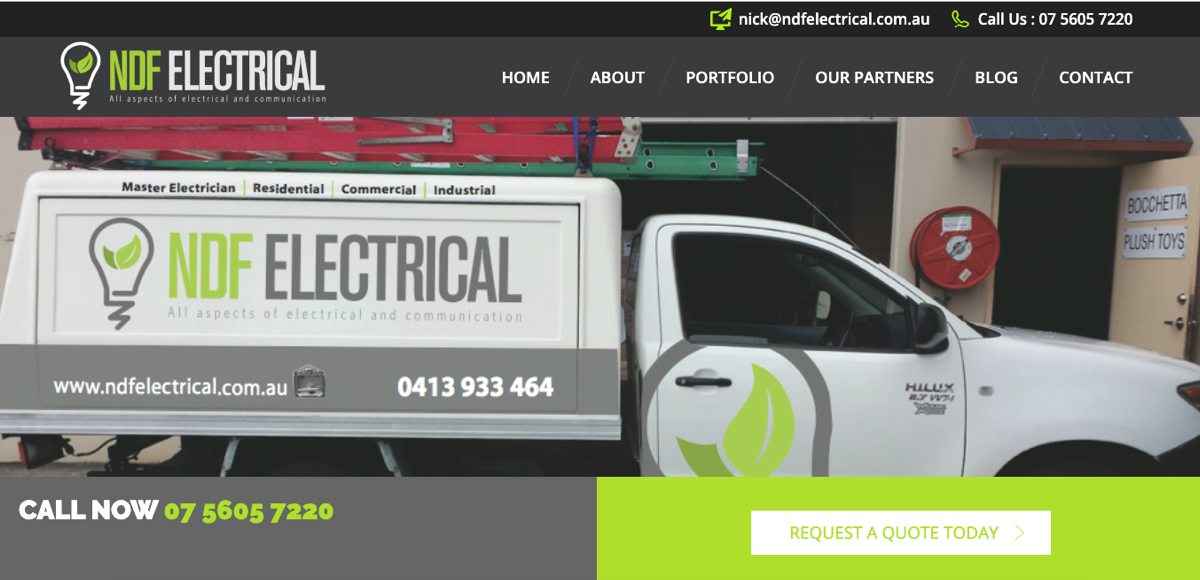 2. Make use of the free tools available

The beauty of online platforms is that the companies behind them make their money from establishing a platform that they can sell ads on. In other words, you can use them to help grow your trade business free of charge.
Platforms like Google My Business are free and allow your business to be found across Google Search and Google Maps. Start off by creating a profile, adding your logo, photos of your team & projects, as well as gathering some customer reviews and you'll be well on your way to improving your chances of popping up when locals in your area search for things like "Electrician in Sydney" or "Plumber in Nottingham".
In addition to Google's products, tools like MailChimp are helpful for sending newsletters, offers and surveys to your customer base. Free versions are available, so you can see if they'll meet your specific requirements.
Ready to get started on GMB?

We've written this guide to help trade business owners setup up a Google My Business account.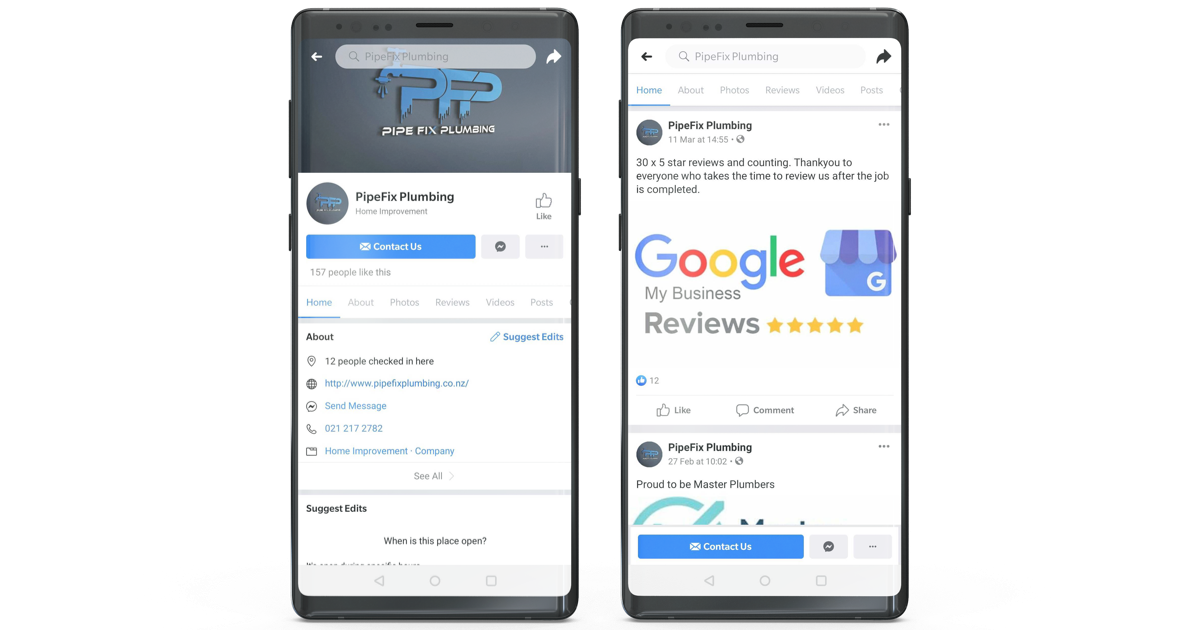 3. Get sorted on social media



Whether you like it or not, social media use continues to grow each year. The latest data shows 73% of kiwis currently open up Facebook each day and 40% of Australians are expected to have a Facebook account by 2020. In the United Kingdom, 44.8 million people have a Facebook feed they can check. With people's daily habits showing no sign of changing now is the time to grab some of this attention and create a Facebook account for your trade business. Again, they're free to set up and easier than a website to keep updated with the latest news, updates and photos of your trade business.
Platforms like Instagram, YouTube and LinkedIn also show growing user bases and are easy to establish business profiles/accounts on. Each platform does have it's own style and type of audience so it's important to get your strategy on point. For example, Instagram is good for capturing day to day photos & videos of you and your team in action while LinkedIn may be a place where you share monthly updates around completed projects or company news.
Keen to give social media a crack?

Check out these articles written exclusively for tradespeople.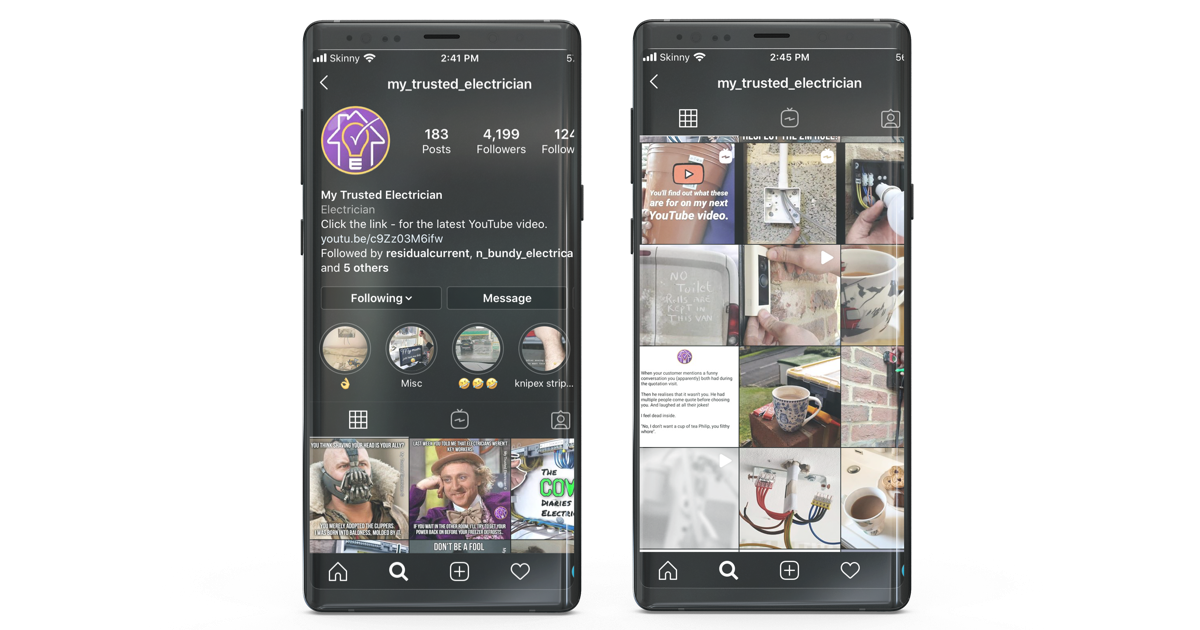 4. Focus on customer reviews



We all know the power of word-of-mouth. A recent Nielsen report highlighted that 92% of consumers believe suggestions from friends and family more than advertising. In the online world 88% of people trust reviews written by others as much as they trust recommendations from personal contacts. Despite this compelling evidence, many trade businesses continue to turn a blind eye to asking for reviews. If you don't already have a plan in place to ask for customer reviews, you need to get one.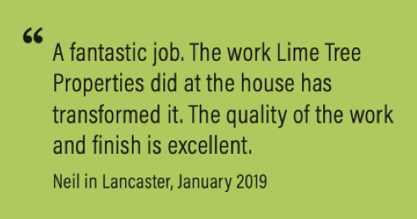 Your review strategy can be as simple as asking your customer to take 2 minutes to rate you on Google as you leave a job, or sending handwritten "thank you for your business" notes. The important thing to be aware of is the power of reviews during the decision-making process. Do you want to be the plumber with 3 reviews from 2016 or 100+ reviews as recent as last week. We've highlighted more strategies to help you generate reviews in our free marketing toolkit.
Perception of your business in the marketplace has a significant impact on how much work you'll win. Your outward-facing channels such as your website, emails, promotional material and social media all need to align. Trust is a big factor when a customer is deciding on whether to hire you or not. Adding things like licenses, certifications, insurances and reviews to your website or perhaps a letterhead will help your business stand out from its competitors.

Digital marketing doesn't need to cost you a fortune or be extravagant in nature. Well thought out and well-placed communications can often bring you far higher returns, when in alignment with the rest of the business.

Be sure to highlight the services you provide in a simple and easy to understand way and use imagery (avoid stock photos if possible!) to add interest to your communications.
Digital marketing communication tips
Talk about your experience and give a few examples of your work. This will help the customer to understand what they can expect from you.


Show your love for what you do by sharing stories of how you started and what keeps you going. Your passion and enthusiasm for your profession will shine through and significantly improve your chances of winning work.


Always be professional. This is across all facets of the business - whether it be networking at a local business event, on the phones managing customers or orders or while out on a job in uniform. Every interaction you have, especially when 'in uniform' with a potential customer will impact your brand reputation. Things like spelling and grammar on your website or in emails also reflect on the professionalism of your business. So be careful and spellcheck!
Negative reviews
Now and then businesses come across a negative review. It's important not to get discouraged; take this as an opportunity and a challenge to improve. Responding to the feedback is normally worth doing, and seeing what you can to rectify the issue. Here are some useful tips to help you with your response:
Follow up with a thoughtful and positive response. Customers will see that you are responsive and solution-oriented.





Apologise as appropriate. Sometimes an unhappy customer will make a great point, which can offer a great learning opportunity. Show that your business cares and that you are taking steps to improve.
5. Use digital technology to convert quotes into jobs
Getting potential customers to hear about or discover your trade business is only half the job. But what happens once that enquiry lands in your inbox or the phone rings? Do you have a process that gives you the best chance of having your quote accepted?
Technology won't solve every problem, but it can solve this one. With Tradify you'll have a system in place that takes the effort out of quickly and professionally responding to new enquiries.
Mick Oates from Freedom Electrical was overwhelmed by mountains of paperwork, and Tradify's simple quoting software and system has been a game-changer:
"It has saved me days and days of time." - Mick Oates
Increasing the channels through which customers can find you and request quotes will increase your online footprint, and in turn, the potential to win work. Receiving the right leads in the areas you service is key to saving you time and improving your chances of winning work without the hefty upfront costs.

Introducing yourself and your business to new customers needn't be a stressful or difficult task. Be smart about your marketing and build trust with your customers and you're well on your way to winning more work.
Set up messages and auto-responses
For that extra touch, set up an auto-response so people know when you'll be back in touch. You can use your voicemail in a similar way – just record a professional voice message that tells callers when you'll get back to them so they know what to expect.
Quote on the fly using kits and templates
You've just spoken with a potential new client on the phone and you've promised to send a quote as soon as possible. How about right now?
Tradify's Kits make quoting for a job simple. It's a collection of materials, labour and other costs that make up an item – say, installing a downlight. These can be easily added to a quote – so rather than entering multiple costs individually, you can select one master item. You can do all of this and send the quote – all from your phone, while you're out and about.
"When a job comes up, I have those kits set up, so I don't have to build quotes from scratch every time," Mick explains.
If the job request is standard – like installing smoke alarms or clearing some guttering, you can choose one of your pre-set templates. Simply add, remove or update any details and you're ready to hit send.
See when clients need chasing
Often the most time-consuming – and important – part of quoting is following up with the client. One of Tradify's features is called x-ray vision, because it gives you admin superpowers!
When you send out a quote through Tradify you can see if the client has opened it – if you've had no response, it's time to follow up.
Clients can also accept your quote online, making the entire process super simple for them – something that will help you convert more enquiries into paying customers, more quickly.
Similarly, with a quick scan of your Tradify dashboard, you can clearly see where all your quotes are sitting, so you know who needs a nudge.
"It's been a relief to have a system where I can track jobs on the go and not have to worry about it later," says Mick Oates.
An added bonus is that these stats can also help you with accurately predicting your cash flow – so you can make sure your business is on track.
Free marketing toolkit for tradies



We know. You're a tradie, not a marketer. That's why we've put together a guide of everything you need to know, plus step by step instructions on how to market your trade business, and drive more business. Get marketing tips, tricks, tactics and examples of tradies & trade businesses nailing their marketing game.