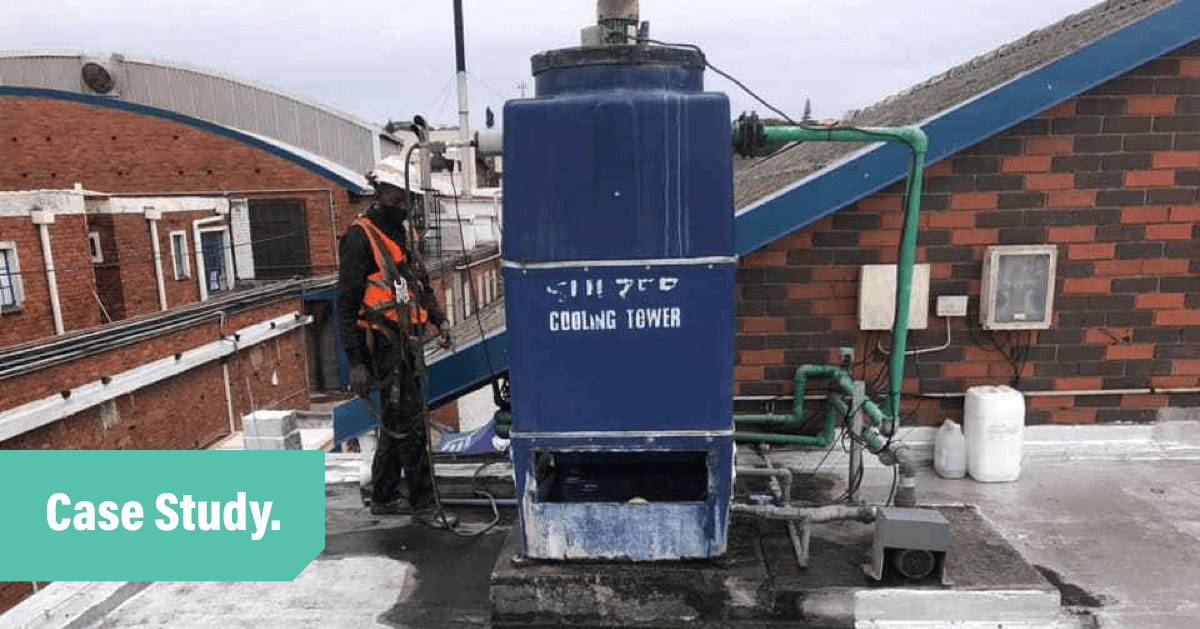 After 18 years in the game, Antonio De Freitas knows a thing or two about running a successful trade business. A roofer by trade, his business ADF Roofing specialises in roofing, waterproofing and high-pressure cleaning. Depending on how many projects he has on the go, he employs approximately 65 staff including a contracts manager, health and safety manager, and a technical installation manager.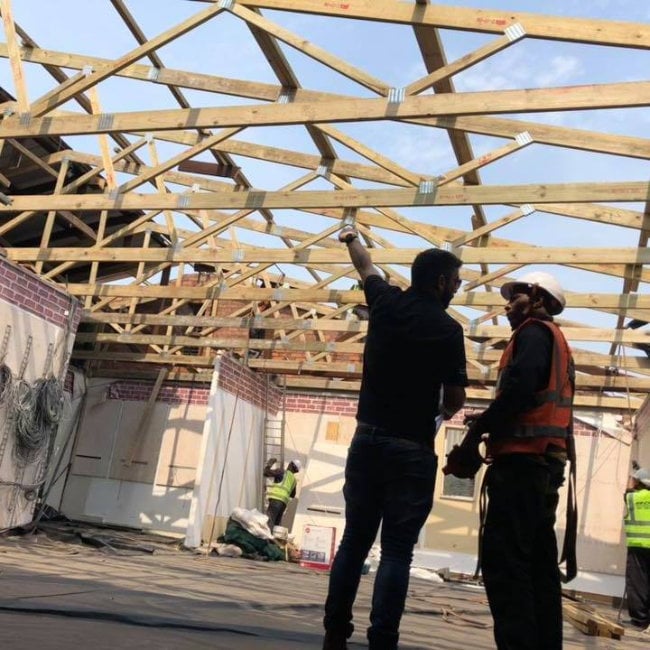 Antonio remembers in 2010 when the first iPad was released: "It was a game-changer for me," he says. His business was suddenly more mobile – he could write reports while sitting in his van on-site. But that was just the start. Ever since then, Antonio has been asking the question – what can I do to manage my trade business better?
"The support has been there from day one – it's a great package that is easy to use and it does everything I need."
Taking too long to send out quotes
Like many trade businesses, for a long time, ADF Roofing was using desktop systems like Microsoft Word and Excel for writing quotes and costings. While this was a process that worked for them at the time, Antonio says he was always aware of how long it took to turn around a quote.
"The longer the time between getting a quote typed up, edited, formatted, and then sent through to the client, you could lose two or three days. This is too long if a client's roof is leaking," he says.
Alongside that, as his business continued to grow, there was the expense of annual licenses for multiple systems and the ongoing maintenance of computer hardware.

Over the years, Antonio has always made it a priority to increase his productivity and speed up business processes. It was when he hired his three managers that he turned his attention to the admin side of his business – and went in search of a system that could help him "streamline and expedite the whole process."
Tradify quickly becomes a valuable part of the ADF team
With a background in IT, Antonio had a good idea of the type of system he was after. He trialled a South African-based app – and even considered developing his own.

"I was at the airport one day, playing around with a system that we were going to sign up for, but it wasn't mobile-device compatible. It was also over-complicated," he explains.
Tradify was the second app that Antonio downloaded, and by the time he had finished the trial period, he'd already noticed the improvement. "I'd already set up and customised our job cards, so it was a no-brainer to move forward with Tradify.
"It was just so seamless and made it so easy for my staff to access the information they needed to do their jobs," Antonio says.
From 10 quotes a week to 10 quotes a day
In the years since Antonio started using job management software, he says he's been able to "increase productivity tenfold." One of the greatest improvements is how quickly he's able to create and send his quotes.

Antonio used to spend almost every second day in the office just doing quotes. Now, using templates, he can get his quotes done on the fly – without having to flick between different systems.
"Before, we'd maybe do ten quotes a week. We can now do ten quotes a day."
He's also able to track the status of each quote – whether it has been delivered or viewed – making it easy to follow up with customers he hasn't had a response from.
"The guys still get blown away. When we're on-site and before we say goodbye, the quote is ready and in their inbox. It allows them then to make a decision quickly."
Job info accessible at the drop of a hard hat
With a team the size of four rugby squads, it was essential that whatever system Antonio used made it easier for his staff to access job info – without him having to play the role of gatekeeper.

Having all that information on hand means his staff can order the right material quantities as per the quote. They can add photos and attach health and safety documents to each job and see in real-time where how each job is tracking.

For Antonio, this means his team can get to work quickly, and he can focus on improving other areas of the business. "We'll meet once every two weeks, and especially with COVID, it's very simple because everything just flows."
"There's a huge benefit in being able to access everything at once and you're not having to move between different platforms."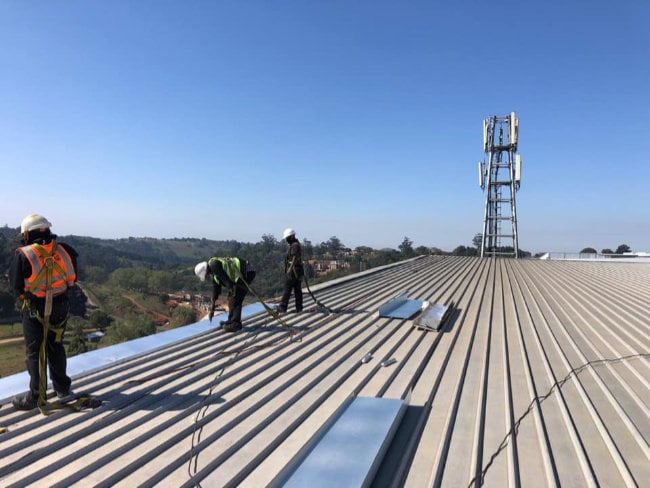 Admin under control adds value for clients
Antonio believes that by streamlining business processes, he's now able to provide more value to his customers. Not only are his quotes more detailed – "Our clients can see exactly what their money is getting them" – a tidy back office means the job gets done and paid quickly.

Once a quote has been accepted, his operations team will order the materials and attach a purchase order to the job card. Every photo and document is linked and stored in Tradify, so that when the work has been completed and the job is moved to invoicing, Antonio has everything he needs to update the client immediately.

"It's allowed us to create a quality-control process for our clients and it works like a dream because the minute that job has been completed, we're able to provide our clients with a report and they've got pictures," he says. Antonio says Tradify is a "phenomenal system" that has enhanced the way he does business.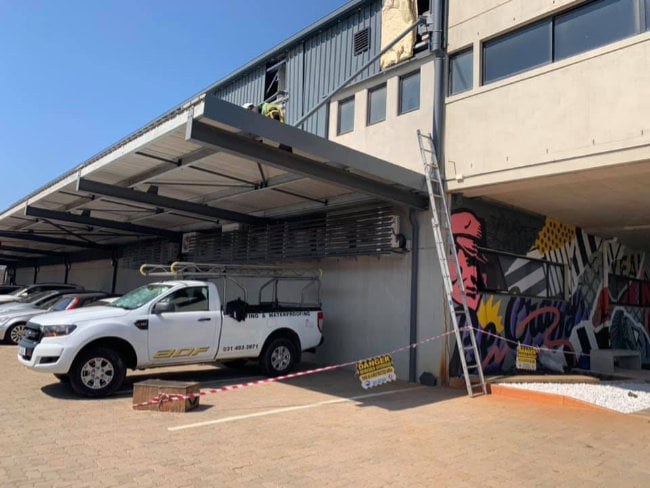 "It's a comprehensive tool that has been geared up with tradies in mind, allowing us to provide value to our clients.
Antonio says Tradify's mobile functionality is unbeatable
Job information: all stored in one place, easily accessible by staff.
Mobile-friendly: Antonio and his team can work on the go.
Quick quoting: pre-set templates help quotes get sent in minutes.
Improved workflow: the team gets to work quickly, while Antonio focuses on the rest of the business.
Better customer experience: completed job reports with photos and documents attached provide all the details.
Keep up with the ADF Roofing team on Facebook.
Interested in giving Tradify a go... on the go?
Start a 14-day free trial. No credit card required. No pressure. Or jump on one of our weekly live demos to see Tradify in action.
---