When Ben Greenwood left school, he picked up a job working in the paint department at Bunnings. He was obviously rubbing shoulders with the right people – one of Ben's regular customers owned a painting business and took him on as an apprentice.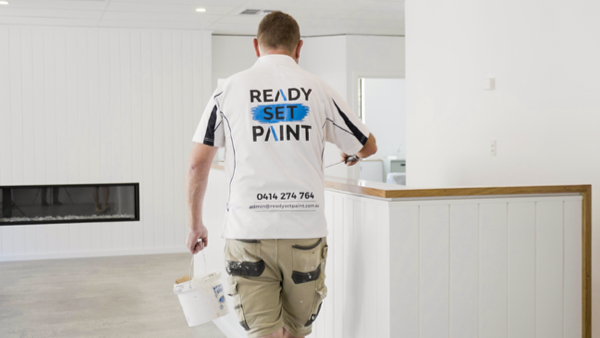 His goal was to get an apprenticeship and then pursue a career as a police officer. But after he passed all his tests, the government cut funding – and Ben was in a bit of a pickle. Luckily, he had his apprenticeship to fall back on.
Armed with a strong work ethic and his experience working with paint, Ben started his own painting business. He's been running Ready Set Paint for three years with a team of full-timers and subbies to help him.
Being a young and innovative guy, he had the bones of his business down pat – a good handle on all things painting, a knack for customer service and ambition to grow his business. Things were off to a shiny start.
But between managing employees, organising jobs and keeping tabs on finances, running a business is quite a juggling act, as Ben found out. The final piece of his business puzzle was an efficient software system to polish things off.
1. Wasting time chasing admin
When Ben worked for other people, he says things were very disorganised.
"You'd basically rock up at 7 am at the workshop and see where you're going that day."
As a naturally organised guy, he always felt like there must be a more productive way of doing things. Initially, Ben ran his business through iCloud but things weren't as straightforward as he'd hoped, and job details were all over the show. He was spending a lot of his time following up with staff and clients to retrieve information that had been lost somewhere down the line.
"That killed a lot of time. And it's not good for my headspace – there are so many other things I need to be worrying about."
With the old system, it was easy for employees to get lost in the busyness of the day. The team would often forget to put their hours in, which left Ben constantly chasing up timesheets – all the while knowing he should be focusing on more important things.
Ben started the hunt for a modern system to match his contemporary trade business. He shopped around, sampling lots of different options, but nothing quite fit the bill until he saw an ad for Tradify.
2. All job info in one place makes business more efficient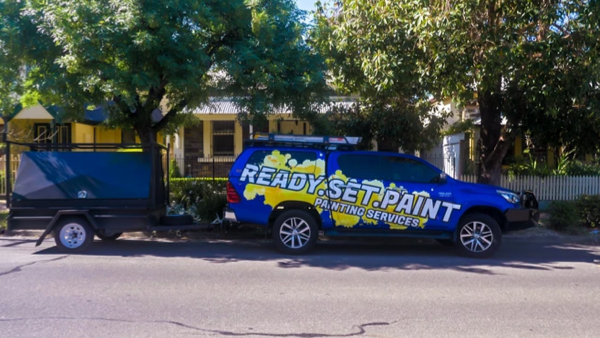 Ben made it a priority to streamline his business processes.
"I like to be organised and obviously, the more straightforward things are, the easier it is for the business to grow."
Ben could see that Tradify would allow him to run his business this way. He was able to easily schedule jobs of all durations and also keep track of the jobs his team was working on at any given moment.
"They can have the app on their phones and send back their hours at the end of each day. For us, that took away the paperwork side of things."
Now everything's in one place, there's a lot less stress and Ben's never worried that information is being missed.
"Everything is integrated, so it's easy and just so efficient and I'm not having to double-handle information."
3. Better work-life balance with Tradify Scheduler
Tradify allows Ben's team to have more autonomy over their time. Because they have access to their work schedules, they can see what jobs are coming up in advance. This means they can plan their personal lives better, something Ben says has been a huge benefit for the team's overall mental health.
"If they're wanting to schedule a doctor's appointment, they know where they're working a couple of weeks in advance. It gives them a bit of freedom."
With Tradify's Scheduler, Ben also spends less time stressing about workloads.
"I'm not having to worry about whether we have enough work coming in or if I need to go and secure some more – I can see that we're busy and all the workers have something on for the next four weeks."
On the flip side, having that level of visibility also means Ben can spot any gaps and he has the confidence to take on more work – because he knows when he has availability.
"I'm not having to let people down – telling them we can fit them in, and then realising we actually can't, 'cause we're booked out. I can see where we are booked and not – so it allows me to take on more work."

4. Seamless integration across the whole business
Ben says the best thing about Tradify is having everything integrated – it allows him to move through business processes without a hassle.
"Because it's all integrated with Xero, the process between me quoting and invoicing the job all just flows together."
When Ben was trialling different systems, most of them couldn't do progress payments. That's turned out to be one of his favourite things about Tradify. It means he can select a percentage of the total job cost and send it off for payment – while still keeping tabs on the remaining balance.
When sending a quote, Tradify automatically saves the customer's details, giving Ben a long-term database of client info. That's helped him follow up enquiries, keep in contact with past clients and let his customer base know about any upcoming deals.
"It's the whole picture – between the clients and myself, myself and my workers, everything is integrated, and it's so easy and efficient. For us as a business, the organisation and efficiency have been the biggest impact Tradify has made."
As for what's next for the Ready Set Paint team, Ben is ambitious to grow the business – and Tradify will play a vital part in that.
"Now, it's just growing – continuing to take on more jobs and work more efficiently. We'll be able to manage with Tradify."
5. Ready Set Paint gives 10 strokes to Tradify!
Cloud-based: all key job info in one place.
Seamless integration: with accounting software like Xero.
Simple scheduling: gives staff control of work-life balance.
Visibility of team workloads: allows Ben to take on more work.
Database of clients: on-hand for any future marketing campaigns.
Check out Ready Set Paint's website and follow them on Facebook and Instagram to keep up with the latest updates.
Ready to give Tradify a go?
Jump on one of our weekly 30-min live walkthroughs to see Tradify in action, or start a 14-day Free Trial. No credit card required, no commitment, no worries.
---