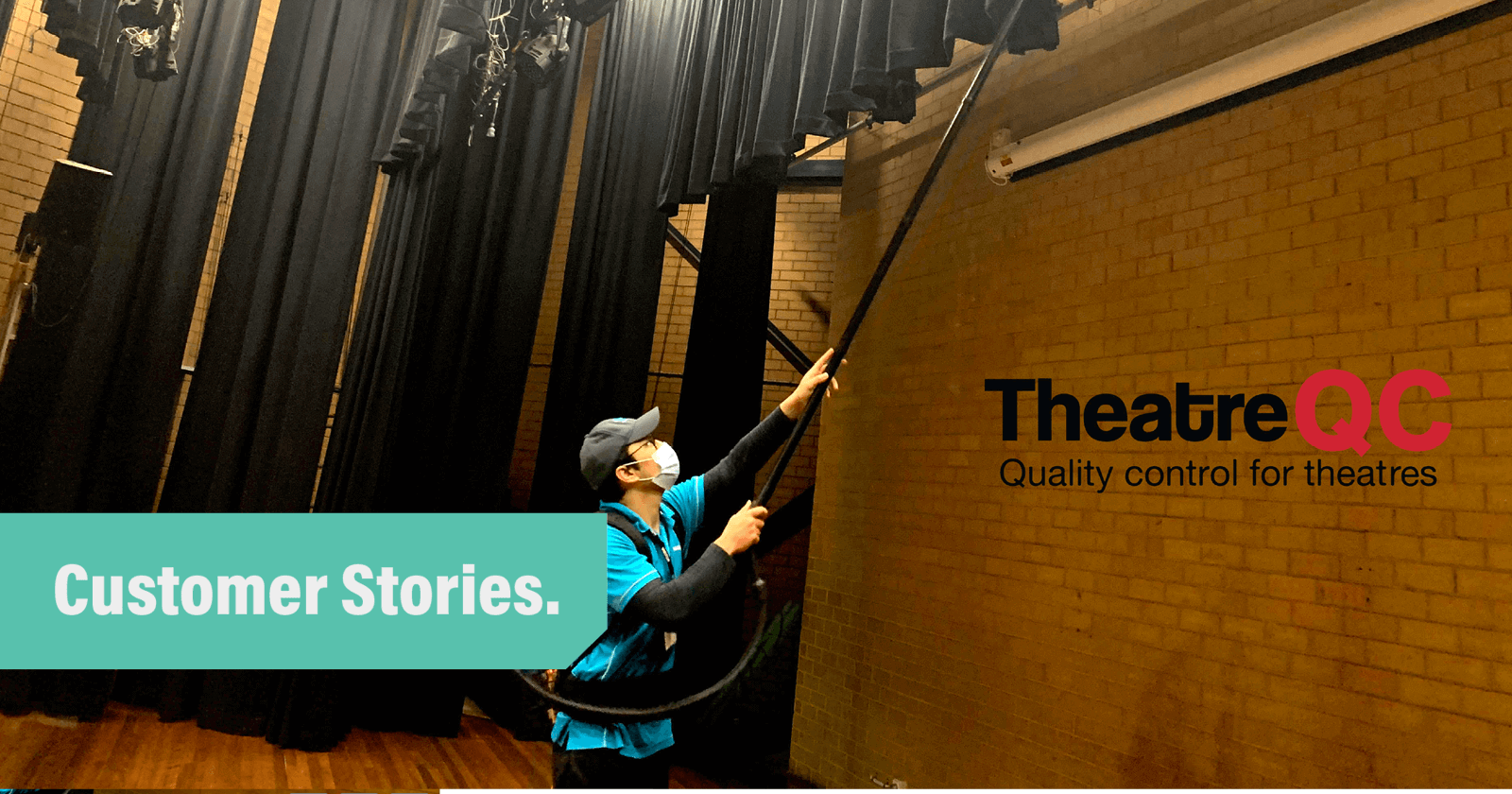 Fire compliance and theatre painting aren't jobs you hear about every day. But for John Kennedy, they're what keep the wheels of his business turning fast.
TheatreQC provides fire safety services for many schools and theatres across Australia. The business is part of a larger company called WorkQC, which also includes HealthyClean Services – a boutique property service company specialising in deep-cleaning, painting, and theatre services for commercial clients.
John has many years' experience in the facility services industry, but theatre fire safety is a relatively new forte. It came about from a chance encounter. "A customer asked if we could do a job for them, and we said, 'Yeah, we'll do it'," he explains.
That was five years ago. Since then, John has built a team of technical tradies across Australia, supported by a marketing team in the Philippines. It's a niche industry, but one that's proving red-hot.
John is a businessman at heart, and he knows how important efficient systems are. With multiple businesses under his belt, average software was never going to work – he just needed to find the perfect fit.
1. Other software didn't cut the mustard
Over the years, John has used his fair share of systems – and he recalls disappointing experiences with most of them.
When he launched TheatreQC, he started using scheduling software his friends had — Jobber. He used this app for six years and it worked well, until it came to profit-loss reporting.
"It [Jobber] was all copy and paste. And I'd get the report three months down the track, so it became absolutely useless for me."
2. Time-consuming quote process
When quoting, John says estimators would have to physically go to a site and estimate jobs. This required a lot of unnecessary scheduling – and not a lot of time getting things done.
It was clear Jobber no longer fit the bill for TheatreQC – so it was time for John to seek an alternative.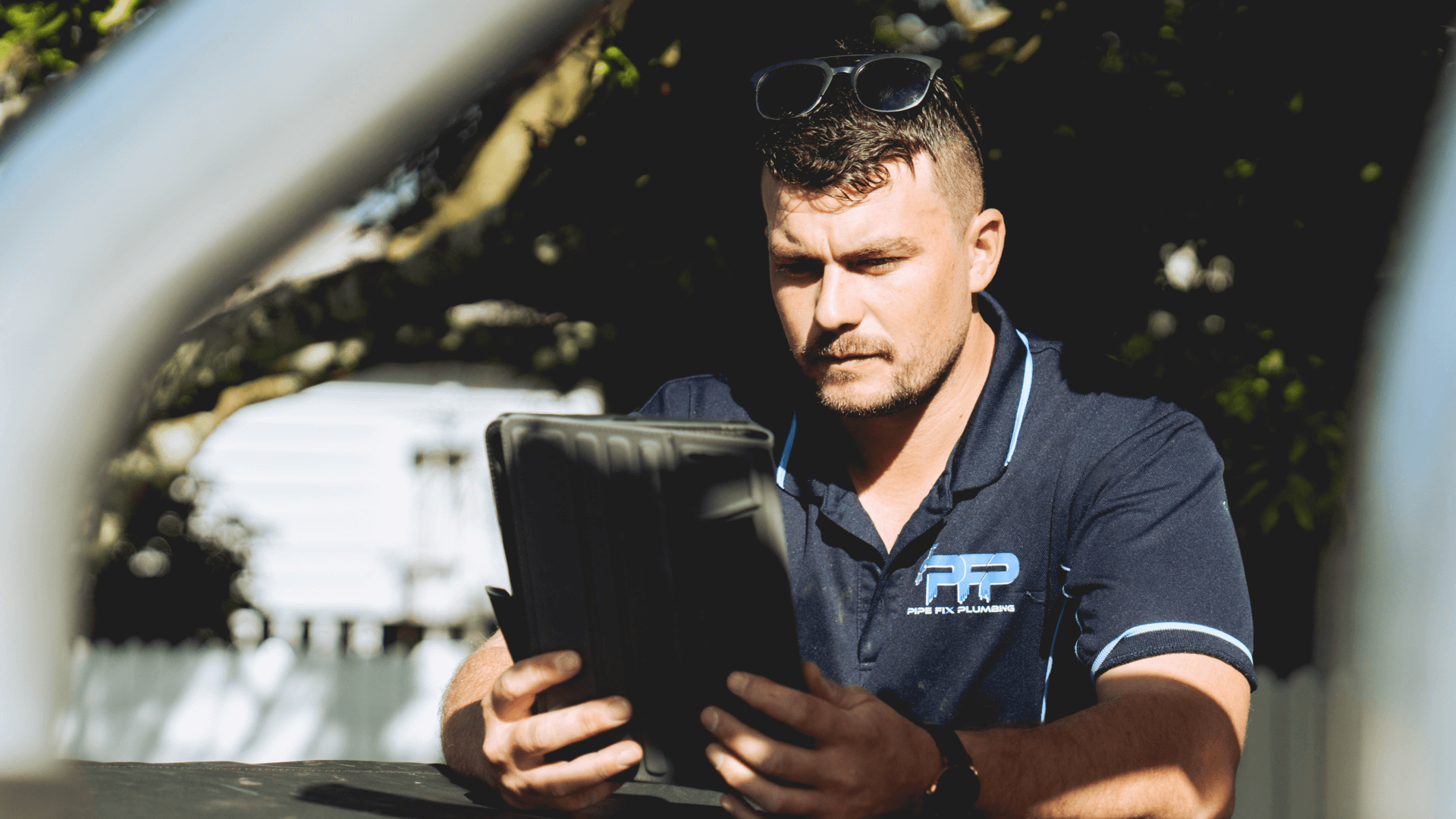 3. Efficient system, excellent customer service
John was focused on finding a new software company with exceptional customer service. Initially, this is what convinced him to trial Tradify.
"New Zealanders are very entrepreneurial, very customer-focused. That's a big reason we went with Tradify."
But given his past experiences with other software, it was also crucial John found something with an efficient reporting and quoting system. Tradify ticked those boxes too.
"I noticed that my staff could do all the estimating through the app. That was a huge plus for us. And to get a job-by-job, proper report – absolutely brilliant."
John also saw that Tradify was cleaner than other apps, and would be easy for his team to adapt to.
"It's much easier to understand, much easier to find stuff – it's an easier system to use."
With all these benefits, it was a no-brainer that Tradify was the way forward for TheatreQC.
4. Real-time reporting enables informed business decisions
Tradify's reporting functionality is one of the top things that appealed to John – and since he's made the switch, he hasn't been disappointed. He can quickly run timesheet reports, one of his favourite things about the app. The financial report functionality identifies where he may be losing money, and helps to improve quote accuracy and job profitability.
Access to this real-time info has been invaluable. It allows John to make informed business decisions and has saved him a huge amount of stress.
"That's been big for me. Tradify offers better value in terms of reports."
5. Seamless job management across clients
For a company that services and manages clients across Australia, work is overflowing – and there's a lot to keep up with. Tradify's job feature has helped John create seamless workflow processes and keep tabs on all TheatreQC's new and active jobs.
He says the job function is "really impressive" and makes managing multiple jobs less overwhelming. John spends approximately two hours a day managing jobs in Tradify.
"I like how you can look at all your jobs basically on a spreadsheet. For a person who's managing multiple jobs, that's much easier."
6. Price lists save John's team "enormous amounts of time"
John's also impressed with Tradify's pricing feature, which lets him load price lists his estimators can access while they're on the go. This means no wasted time visiting sites to price jobs. Not only is this a seamless process, it's also saved TheatreQC a huge amount of time.
With a large client base, time is one thing John doesn't have a lot of. He needs a system that allows him to get through things promptly, while still improving and growing his business. He says that's exactly what Tradify has allowed him to do.
"You know, I need to get stuff done fast. And I also want to look at the bigger picture – think about what is and isn't working, change tactics when we need to. You can do that with Tradify."
For anyone still doing things the old-fashioned way or sitting on the fence about going digital, John has one thing to say:
"If you use Tradify, it will save you enormous amounts of time."
7. A standing ovation from the TheatreQC team
Real-time reporting allows John to make informed decisions.
Streamlined work processes keep tabs on clients and jobs across Australia.
Accessible price lists enable workers to quote without a site visit.
User-friendly app frees admin time to get more work done.

Reliable

customer service provides reassurance and questions dealt with promptly.
Ready to give Tradify a go?
Start a 14-day Free Trial. No credit card required. No pressure. Or jump on one of our weekly 30-min live demos as we show you Tradify in action.
---