For Tyron Jones, earthmoving has been part of his life since he can remember. Both his father and grandfather were heavily involved in the trade, so it's no surprise that when he left school, he followed in their footsteps.
Tyron started a landscaping apprenticeship, subcontracting while he studied. When he was finished, he moved into operating diggers and bulldozers for several different earthmoving companies. Now, he's employed by BHP as a digger and dozer operator at a mine – working week on, week off.
Four months ago, Tyron decided he could do more with his seven days off. Highly driven and backed by years of experience subcontracting to various companies, Tyron had built up a strong client base.
"Seven days off seems like quite a long time – and it is when you're not working," he says.
He saw an opportunity and decided to plunge into his own trade business. Green Scape Xcavations was off to a sturdy start, but Tyron quickly realised he wouldn't be able to manage his business from afar with an outdated system.
1. No time for old-school solutions
Between working in the mines, running a business and spending time with his wife and five-month-old baby, Tyron is a busy lad. Before starting his business, Tyron did things the old-school way — pen and paper.
"It's what my Pop and Dad used as well. So, it's sort of what got transferred to me."
Juggling the many demands of his busy life, it soon became clear to Tyron that this retro method wouldn't suffice. He needed a new system fast.
Tyron says he needed a simple solution to cut out the paper, and free time to spend with his new baby. Other apps he tried just didn't cut it – many of them too complicated.
"I sort of transitioned into using a few different invoicing apps, but there was way too much mucking around."
2. Mobile compatibility a winner!
It seemed like going from traditional to tech was wasting time more than anything, Tyron says – he was spending far too long figuring out how to use them. Then his uncle recommended Tradify.
"The biggest thing that really grabbed my attention with Tradify was that it's all compatible on your smartphone. I can be on-site, record when I start the job, when I finish, and send it off to all my subcontractors."
That also means he wouldn't have to lug his laptop around when he was away working.
"I can do all the basic things on my phone. That's a massive help when I've got limited time – I work 12 and a half hour days with limited time between smokos. Tradify has definitely helped me transition from paper to app-form."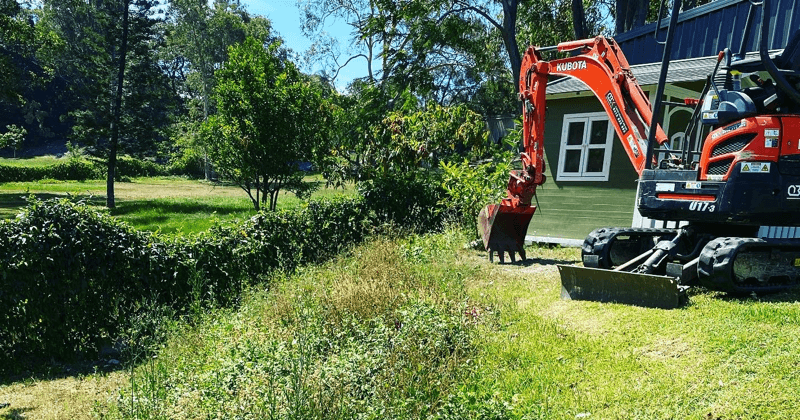 3. Seamless, professional quoting made easy
The biggest impact Tradify has had on his business? "It's the quoting, without a doubt."
In his previous work as a subbie, there was a lot of messy paperwork and calculations – adding GST for materials and giving discounts. All done with a pen and paper, costing him time and stress. With Tradify, GST is included - so that's all sorted. If he wants to add a discount, Tyron can just select what he wants to discount for.
"It's just so much more refined than every other app I've used. That's the reason it works so well for me... it's got everything a tradie needs."
Tyron appreciates the sleek look of the quotes and invoices too.
"Everything's labelled perfectly. All your discounts, materials, labour… your terms and conditions, description, your reference."
The app has made everything simple for Tyron – even when he needs to hire equipment, it's an easy fix.
"If all of a sudden I need to get an eight-tonne digger rather than a five-tonne, instead of having to go back and add it to my spreadsheet, I can just do it on my phone – see what the difference is, how much more GST, and quickly call the client. They're happy, I'm happy. Easy as."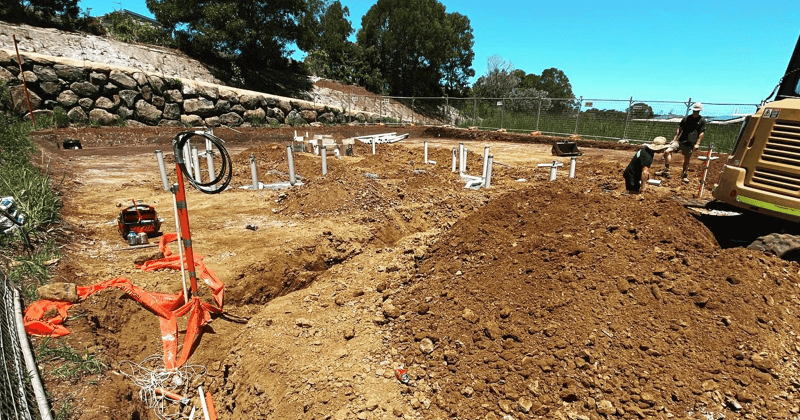 4. Keeping tabs on jobs from afar
Without Tradify, Tyron would be going to work every other week and saying goodbye to his business for seven days. Thankfully, that's not the case, he says.
Tradify's scheduling feature allows Tyron to stay in touch with his subbies and how jobs are progressing while he's away. He can schedule a job and add his subcontractor before he goes, with access to all the job info he'll need. It also helps him stay in contact with his clients – giving them peace of mind even while he's away.
"All my subbies get a good outline as well – I can leave notes, addresses of jobs, what the job is and what materials are needed."
The app also gives his subcontractors a tool for accurately tracking their time so he doesn't have to worry about chasing timesheets.
"They keep track of all of that themselves in Tradify."
Not only does that help Tyron keep in the loop, it also makes life easier when he gets home.
"I can refresh my memory on what days I have to work and what's been done for the jobs so far as well," he explains.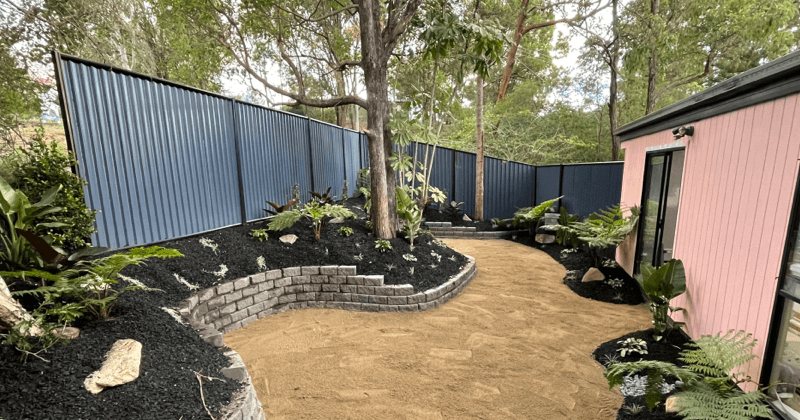 5. Free time, secure more work
Without the hassle of keeping tabs on paperwork and always needing a calculator on hand, Tyron is moving through his quotes faster and getting his work done quicker. He can pick up more work opportunities or spend time with his young family while he's home.
"I'm flat out. I could happily come home [from seven days away] and work full time, and I 100% believe it's because Tradify has made it easy for me. I'd be spending a lot more time on my laptop, going through quotes, having to cross-reference stuff if it wasn't for this app."
It's no wonder Tyron wants others to get on board. If you're not already using Tradify, he says, you're getting left behind.
"Gone are the days where paper works. You need to move with the times."
6. Tradify ten out of ten from Tyron
Mobile-friendly: all the functionality a tradie needs in one app
Streamlined processes: free time to take on more jobs
Job tracking: easy to keep tabs on jobs while Tyron's away
Seamless quotes: professional and straightforward
Cloud-based:

scheduler keeps workers connected across jobs
Ready to give Tradify a go?
Start a 14-day Free Trial. No credit card required. No pressure. Or jump on one of our weekly 30-min live demos as we show you Tradify in action.
---