Back in the day when people needed a local plumber or sparkie, they'd turn to the Yellow Pages. These days, a quick Google search is all it takes. That's why online directories are a smart way to spread the word about your trade business. They can help you build a reputation and nudge you up the search rankings – so when people type in those keywords, they're more likely to call you.
Need more help with marketing? Download our free marketing plan for tradespeople!
The big players in the online directory market – with big teams and marketing budgets to match – will bring the leads in and make your life easier, but they generally come with higher price tags. Smaller, community-built directories are worthwhile too – they tend to cost less so you can get in front of people without too much risk.
Every trade business should be on at least one online directory (if not multiple) – here's a list of Australian directories you should consider:
List of small business directories for trade businesses in Australia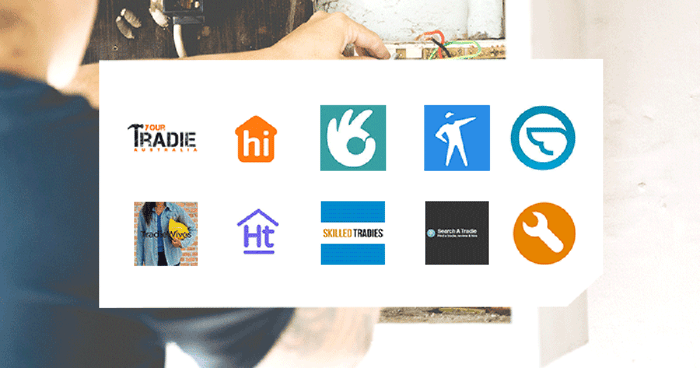 How can Australian small business directories help my trade business?
Joining a local small business directory is ultimately an exercise in digital marketing for your business. Here's how they can help:
Grow your reputation
Word of mouth is a great way to get a small business up and running. To take your business to the next level, you'll need to build an online reputation. Small business directories are the perfect place to start; you can view them a bit like digital word of mouth.
Build trust
A business without an online presence can come across as untrustworthy. Small business directories give clients confidence that you're legit, and positive reviews on these platforms help even more.
Improve your online presence
Clients need to be able to find your business online. If your business is listed on multiple directories (and also link back to your website) your overall brand visibility will increase. When people Google you or your services, you might be able to show up multiple times on the first page, increasing your chances of getting work.
Broaden your reach
Your potential clients are searching online small business directories for tradespeople. If your business isn't listed, you're out of the running already. Business directories are becoming more and more popular – register with a few and see for yourself.
Online directories for Australian trade businesses
So what small business directories are worth listing your business on? There are a lot out there, but here are a few of our favourites for Australian trade businesses.

1. Hipages: professional and simple
Hipages says it gets a new job lead posted every twenty-three seconds – and that's not hard to believe. The brand has been all over The Block Australia, so it's likely to be one of the first places potential customers will search.
How it works
Once you've signed up, hipages sends you leads that suit your profile. The easy-to-use mobile app lets you communicate directly with customers and arrange a site visit. You're in charge of what jobs you want to take, and you won't pay commission on work you accept.
Cost
A basic package starts from $99 per month on a six-month contract. That investment might be worth it, with hipages claiming its tradies get $13.80 back on average for every dollar they spend on the site.

2. Airtasker – go browsing for work
Airtasker isn't exclusively for trade businesses, but that could work in your favour. It links people who need things done with those who can do them. If they have a good experience getting furniture assembled, they'll think of Airtasker when planning a bathroom reno.
How it works
Set up your profile, then browse tasks relevant to your skillset and location. When you see a task that fits the scope of your trade business, make an offer and use the Airtasker app to arrange jobs and communicate with prospective clients.
Cost
Airtasker holds prepayment until the job is done, then sends it straight to you – minus a 30% service fee out of the agreed and accepted task price. There are no fees to post a job and hire a worker, or to sign up as a worker and post bids.

3. ServiceSeeking: big exposure
More than two million Australians use ServiceSeeking for hiring people to get a job done. It's straightforward to use and compares well with other online directories like Airtasker and hipages – with no commissions and more freedom in how you take payment.
How it works
Create your free business profile and ServiceSeeking will send you new job leads by email and include your profile in its public business directory. You'll need to choose a membership plan to quote on job leads.
Cost
Choose between two options – pay less, but compete with other tradespeople on leads, or pay more and get leads sent directly to you.

4. Oneflare: 12,000+ jobs listed each week
Another more-than-trades directory, Oneflare works much like Airtasker and ServiceSeeking. You can browse through all the open ads for the type of job you like and the area you work in.
How it works
Set up a free account by sharing your business details and area of expertise, receive notifications on the go as soon as a relevant job is available, then respond with a detailed quote.
Cost
You pay per lead, with the price varying depending on the value of the job, then use the free tool to connect with the customer.

5. TradieWives: get in front of tradespeople
TradieWives is a community of 11,000 women who work as (or support) tradespeople. If you're a tradeswoman or work alongside your wife or partner, it's a good idea to join and list on this directory.
How it works
Join the TradieWives Facebook group and you can list your business on its trades directory.
Cost
At $49 a year, it's not expensive and will help get you in front of other tradespeople who can be excellent sources of work.

6. Your Tradie: focussed on local
Your Tradie says it's Australia's largest directory, boasting tradespeople from plumbers and chippies to woodworkers and shipbuilders.
How it works
There are no commissions to worry about – just list your ad in your choice of local suburbs and deal direct with any calls you get.
Cost
The Start-Up Package gives you one free suburb listing. If you want more exposure, you can get listings in 25 suburbs for a one-off fee of $85. You can also pay for Sponsored Advertising – get yourself featured for a one-off fee of $65 per suburb.

7. Tradie Centre: built by tradies
Tradie Centre aims to be Australia's most cost-effective and fair online job lead service. You can submit articles to get your name out there and get leads in up to three areas and three categories.
How it works
All directory listings are free for life and are search-engine optimised, giving your business greater online exposure to keyword searches. Set up your free business profile and go from there.
Cost
You can list in the directory for free, then pay just $2 for every lead you're sent. If it's working well for you, you can spring for a Premium membership ($9 per month, $99 per year) or Unlimited membership ($19 per month, $199 per year) to expand the areas and categories where your business will appear and get you further up the list when a potential customer searches for you.

8. Search a Tradie: $2 sign up
Run by a small team, Search a Tradie is an affordable option for trade business owners who are just starting.
How it works
List on Search a Tradie using the link above and have a 24/7 advert running for your trade business.
Cost
There's a free basic yearly membership or a $5 premium yearly membership. Get your ads rotating on the site for less than $20 a month, then measure the results from a monthly report.

9. Skilled Tradies: across major cities
Skilled Tradies has an audience across all major Australian cities. It offers a basic, free listing plan and the chance to upgrade once you've registered. It also offers a citation service – advertising your business on other sites similar to Skilled Tradies to improve your search rankings.
How it works
Set up your free business listing and Skilled Tradies will showcase your business to thousands of people looking for skilled tradespeople.
Cost
Advertising plans range from free listing to maximum exposure, helping online customers discover your trade business.

10. HIREtrades: Australia's most trusted
HIREtrades is an online platform for finding the best local tradie you can trust. Find tradies for jobs such as carpentry, home building, electrical service, painting, plumbing, air conditioner installation, and many more. HIREtrades connects customers and businesses, covering 200+ trades and serving all states across Australia.
How it works
Set up a business profile and start appearing in searches for tradies in your local area.
Cost
HIREtrades offers a free trial and then a "low annual membership fee". The cost isn't stated on their website but it looks like local leads can be purchased on a 'pay per quote' basis or a subscription plan.
Join online directories and grow your trade business
The more you can get your name out there, the more likely you are to win work and grow your trade business. Whether you choose to pay a bit extra to get onto the slick, professional sites, or start with a grassroots option, online directories offer exposure – and a chance for you to build a glowing reputation.
When the work starts rolling in, you want to be organised so you can quote fast and win the job.
Sign up for a 14-day free trial of Tradify or pop over to one of our live demo webinars to see the trade business management app in action.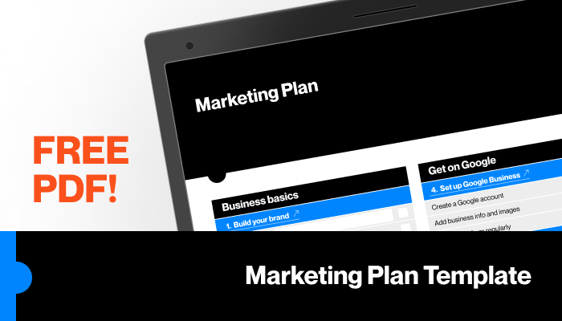 ---