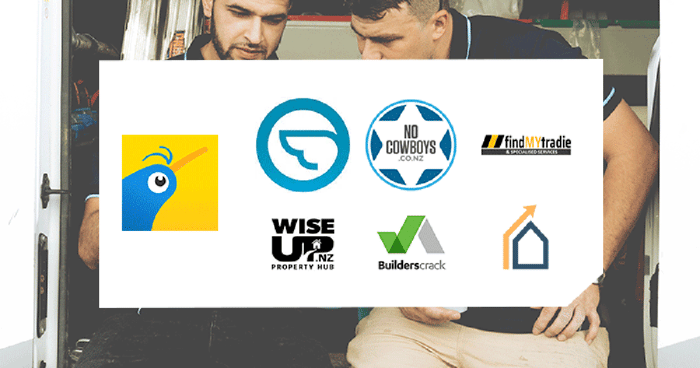 An online business directory can get your business into the public eye, reaching a wider audience and hopefully bring in more work. At a time when people find everything they need online, listing your services on an online directory is a smart move to make.
Need more help with marketing? Download our free Marketing Plan for Tradespeople!
List of small business directories for NZ trade businesses
How can small business directories help my trade business?
Joining a small business directory is ultimately about generating more enquiries. Here's how they can help:
Grow your reputation
Most directories build trust with their customers by allowing them to provide honest feedback about tradies and their services. That's your chance to wow your clients and build a glowing rep.
Improve your online presence
If your business is listed in multiple directories, your overall brand visibility will increase. When people Google you or your services, you might be able to show up multiple times, increasing the chances of attracting enquiries.
Build trust
In New Zealand, we tend to trust recommendations by friends or opinions from our communities. Getting your business onto a directory that's focused on peer reviews is your opportunity to get your foot in the door and build trust.
Broaden your reach
If your business isn't listed, how are people going to find you? Business directories are becoming more and more popular – registering with a few is a smart way to spread the news of your services.

Directories for NZ trade businesses
There are many business directories in New Zealand, but we've picked out our favourites for small trade businesses.

1. NoCowboys - Find Kiwi tradies & businesses
As New Zealand's original ratings and review site, NoCowboys is a user-friendly directory connecting tradies to all kinds of jobs – from summer projects to household emergencies. NoCowboys is New Zealand-wide and believes that a successful business is reliant on reputation – 'people talk, they share, they recommend'.
By joining NoCowboys you'll get notifications to help you track what people are saying about your business, a dedicated account manager who is on call to help you, and a customisable profile. You'll also get to choose what services you offer and in what areas.
NoCowboys costs $999 per year or $129 per month and you don't pay a commission. To list your business with NoCowboys or to find out more, visit the NoCowboys website.

2. TradeMe Services - List your services on TradeMe
Every kiwi knows TradeMe, but did you know you can list your trade business there too? Use New Zealand's most popular buy-and-sell site to advertise your business and the services you offer. List your business name, location, description, services offered, areas serviced, and availability.
TradeMe Services allows you to list your business for $39, for 90 days. Your services will then show up in TradeMe search results and customers can post reviews.

3. Wiseup NZ - Property hub
Wiseup is a nationwide property services directory for all kinds of tradies – from bricklayers and plasterers to roofers and drain layers. It gets a lot of traction from a huge range of clients all over the country – so it's an excellent directory to register with.
To list your business with Wiseup, simply fill out the online form – it only takes a few minutes. Wiseup offers different packages to suit your budget:
12 months – $400
6 months – $240
3 months – $120
You can also upgrade your listing so it's featured in the right-hand column on relevant articles:
12 months – $850
6 months – $500
3 months – $250
To register your business or to find out more, check out the Wiseup website.

4. MyTradie - The app to find a tradie
The MyTradie app is the perfect tool for people to find tradies. MyTradie is an easy and affordable way to promote your business throughout New Zealand. To get started, download the MyTradie app on your smartphone, then register, create a profile and describe your services.
Next, set your availability. Whether that's ASAP or in thirty days, you can make sure you only get jobs that suit your schedule. Connect with your customers through in-app messaging and calling, right from your phone. MyTradie offers a 30-day free trial, and then you can choose a subscription:
$29.99 per month
$169.99 half-yearly
$299.99 annually
You can find more information on the MyTradie website, or download the app for iOS or Android.

5. Builderscrack - Repairs to renovations
Builderscrack is New Zealand's home improvement marketplace, covering everything from repairs to renovations. With over 400,000 jobs posted and more than 40,000 tradespeople on the platform, it aims to be the best way to market a trade business online.
It has upheld an average job rating of 9/10, so it's a good one to connect with to build your reputation. Builderscrack has a cost-effective approach to advertising – you can sign up, communicate with clients and chase leads for free. Only once you've secured a job will it charge you a small fee, based on the size of the job.
Once you sign up, you'll get to take your pick from among hundreds of new jobs posted every day. All communications you have through Builderscrack are securely stored on the platform, and only the clients you worked for can review the job. It also sends you jobs tailored to your specific skill set and allows you to choose what jobs suit you, and when.

6. findMYTradie - Specialised services
The website findMYtradie is where Kiwis can search for the best tradespeople nationwide. It's especially popular in Nelson/Tasman, Christchurch and Auckland. The website allows clients to request a quote from respective tradies, cutting out heaps of time and unnecessary back-and-forth admin.
To add your business, register your details on the website and choose one of two subscription types:
Basic - $19.99
Plus - $49.99
Basic gets you listed on the website where you can start to receive potential job opportunities. Plus gets you all the benefits of the basic option along with a regular spot on the homepage and priority in their search results. That gives you a higher chance of being seen and subsequently, more work coming in. To find out more or to join the directory, take a look at their website.

7. Airtasker - Get anything done
Airtasker is a directory for a host of service providers – from full house removals to furniture assembling. It's a trusted platform that connects people who are looking to earn money with people who need to outsource tasks. Air Tasker has more than 1.6 million users across the globe – including in New Zealand, Australia and the UK.
Once you've registered with Air Tasker, you can browse jobs relevant to your skillset or industry, and filter the search to choose the best location. As a tasker, you make an offer of your services and fees to potential customers, and they'll decide if they want to hire you. You're completely in control of what jobs you take, what your schedule is and who you want to work for. To learn more, take a look at their website.
Build your reputation, secure more work and grow your business
Listing your business in a directory gives you access to a much larger audience. With the extra exposure comes the opportunity to build an excellent reputation and ongoing work. In a smaller country like New Zealand, word spreads fast. With good feedback and profiles on some or all of the sites mentioned above, you're bound to get noticed, get work and get growing.
Make sure you're organised when those jobs start rolling in. Tradify is the job management app to handle all your trade business needs — from enquiry to invoice. Interested? Sign up for a 14-day free trial.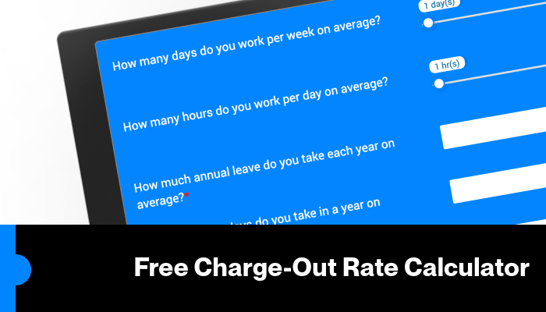 ---