More and more tradespeople are turning to online directories to showcase their trades and secure more work. There's no doubt that directories can help grow your business. Below, you'll find a list of the best directories for your trade business in the UK.
Need more help with marketing? Download our free Marketing Plan for Tradespeople!
Small business directories for trade businesses in the UK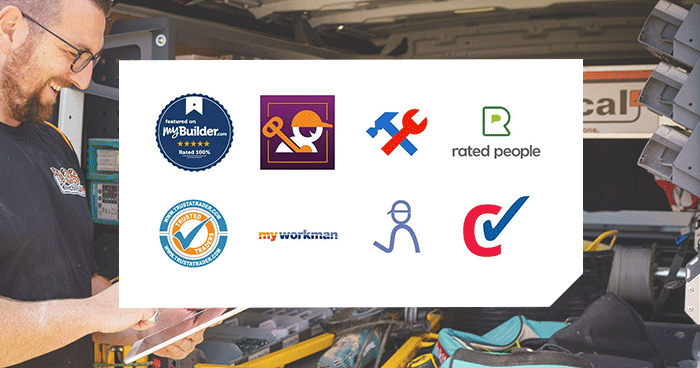 How can small business directories help my trade business?
Joining a small business directory is ultimately about generating more enquiries. Here's how they can help:
Grow your reputation
Clients are much more likely to trust you if they can find information about your business online. Small business directories give clients confidence that you're a genuine business. If you're not listed you may be less likely to win work.
Build trust
Most directories thrive on honest feedback from clients – it creates authenticity within their community of tradespeople and homeowners. Once you've built up some positive reviews, people will be confident to book you themselves.
Improve your online presence
If your business is listed on multiple directories, your overall brand visibility will increase. When people Google you or your services, you might be able to show up multiple times, increasing the chances of attracting enquiries.
Broaden your reach
If your business isn't listed, how are customers going to find you? Business directories are becoming more and more popular – registering with a few is a smart way to spread the news of your services.
Online directories for UK trade businesses
So, what directories are worth listing your business on? There are many out there, but here are our favourites for trade businesses based in the UK.

1. Check a Trade
Millions of people in the UK use Check a Trade to find reliable tradespeople. It's the UK's original trade recommendation website, claiming that homeowners are three times more likely to search on it for tradespeople than on any other directory.
It's £25.00 plus VAT per month, which allows you to create a profile page, promote your credentials with customer reviews, and showcase your work. You'll even get free marketing materials and van vinyls! Subscription includes access to the Checkatrade Buying Club, which gets you discounts on trade business essentials like vehicles, fuel, tools, insurance and workwear.

2. Airtasker
Airtasker connects handy tradespeople with customers through its user-friendly online directory, which has more than 1.6 million users worldwide. Airtasker puts you in control – what jobs you want to take, who you work for and where.
It's not specifically for tradespeople but features a lot of similar one-off jobs. Customers post the job they need to be done, along with the price they're willing to pay. From there, 'taskers' browse through the jobs and select the ones they want to complete. To learn more about their directory, take a look at their website.

3. TrustATrader - Find a trusted local trader
As a TrustATrader member your company will be able to show up in close to 1 million searches made every month by visitors to the website. When people list jobs for a specific region, TrustATrader only puts a limited number of local tradespeople forward, to allow for a fair share of enquiries for each trader.
As a trader, you'll have access to a range of statistics on how many people have visited your profile, and be able to receive payment online. Customers are encouraged to leave a review when you've completed a job, which helps others enquiring about your services.

4. MyBuilder - The better way to find a builder
MyBuilder connects exceptional local tradespeople all across the UK with homeowners needing a specific job done. Its directory claims to be 'the better way to find a builder' – homeowners post a job, and if you're a match you'll be alerted and can respond directly to the homeowner.
MyBuilder says that the best way to know tradespeople is to listen to their customers, so it's big on clients providing honest feedback to help you secure future jobs. It's free to send an initial message to a homeowner, and you only pay a fee when you're shortlisted for a job – depending on the size of the job, the fees are between £2 and £35. You can find out more on their website.

5. MyJobQuote
With more than 30,000 tradespeople nationwide, MyJobQuote is trusted by many fellow tradespeople throughout the UK. Customers submit information outlining the job they want completing. The job is then checked by MyJobQuote staff to ensure authenticity and then sent to local tradespeople who are suitable for the job. They offer a free trial, but after that tradespeople will have to pay a membership fee of £32/month as well as purchase job leads for around £7/lead.

6. Rated People
Rated People focuses on marketing for its tradespeople and as a result, gets more than 1,000,000 posts a year from homeowners needing jobs done. Membership starts from £35+VAT per month but can be tailored depending on the size of your business and how much work you want. There's also a small cost for each lead – if you see a job you're interested in, you buy the details of the job.
Every month Rated People will give you money back in credit, which can be used to spend on further leads. This works in your favour, as you'll only spend money when you find the perfect job. Plus, only three tradespeople can buy the leads to any one job, which gives you a greater chance of securing it. Rated People also has an app available on both Google Play and the App Store, so all your job leads can be accessed in one place.

7. My Workman
My Workman gives local UK tradespeople the opportunity to win more work. You choose the leads from its website, and homeowners will review your details and shortlist you if you're right for the job. If you're successful, you can call the client to discuss the project or pay them a visit.
You can create a profile, find available leads and get alerted of any new leads for free, but to activate your membership and secure the work will cost £10+VAT per month. There are no contracts and you can cancel anytime.

8. Top Tradespeople
Top Tradespeople exists to prevent tradespeople from spending too much time searching for jobs and not earning money while they do so. The service allows you to find new customers, choose job leads that suit your work and get honest feedback from clients to grow your reputation. It's free to join and easy to register online. If you see good job leads, you and only two other tradespeople can pay to access the details, which gives you a higher chance of winning the work.

9. National Tradesmen
National Tradesmen is an online directory that's free for all tradespeople. Simply register online and upload your skills and experience and you'll receive job leads for free. Companies are also able to find you in the system and approach you directly about a job. If you're looking for work or if you're looking for workers, give National Tradesmen a try.
Build your business and your reputation
Listing your business on a directory gives you access to a much larger audience than you could likely be exposed to otherwise. They provide an excellent opportunity to build your reputation and secure ongoing work. In our online world, word spreads fast. With good feedback and profiles on some or all of the sites mentioned above, you're bound to get noticed, get work and get growing.
Make sure you're organised when your phone starts ringing. Tradify is the job management app to handle all your trade business needs — from enquiry to invoice. Interested? Sign up for a 14-day free trial with Tradify.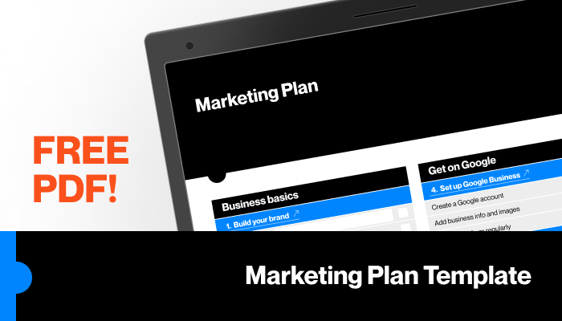 ---