At some point, as you're setting up or running your trade business, you'll likely come across the term 'sales forecast'. A quick Google search and you might be thinking that you need a maths degree to wrap your head around sales forecasting, but we assure you that it's not as intimidating as it seems.
Sales forecasting plays a significant role in the growth and success of any business and should be a key section of your overall business plan.
Short on time? Skip ahead!
1. What is a sales forecast?
A sales forecast is an educated estimate of what your sales figures will be over a certain time period, whether that be monthly, quarterly, half-annually or annually. Sales forecasts don't need to be 100% accurate – but they do need to be reasonable.
We've compiled a guide for creating a trustworthy sales forecast to help you drive growth in your trade business. Here's what you need to know.

2. Why is sales forecasting important?
We're confident you didn't start your business just to make ends meet – you want to grow and expand your service capability. That's why sales forecasting is so important. It sets the foundation for the finances of your trade business. Beyond that, a sales forecast is about setting business goals. It's to give you as accurate an idea as possible about your future sales and how you can use this information to make well-informed business decisions.
Here's how you can use your sales forecast to drive business growth:
Spot potential issues early on. Having a sales forecast will help you avoid or mitigate any concerns before it's too late. If you notice that you've done 20% fewer jobs in the past three months than you expected, you can figure out why, reduce your expenses and re-direct your resources to where they'll be most valuable.
Know when it's best to hire more staff. Your goal might be to increase your jobs by 50% over the next year. To service the demand, you may need to hire another tradesperson or an apprentice. If all goes according to plan, you'll be able to see when the time is right to start recruiting.
Stay on budget. You can also use your sales forecast to guide how much you should be spending. For example, if you want to win more work, you'll need to invest more in marketing and advertising. Once you've got the work, you might need to spend money on a job management system to help you keep track of your admin.
3. How to create a sales forecast for a small business
To get started on building a sales forecast for your trade business, follow these three steps.
1. Make a list of all your services
Once you have a list of all the services, break them out into 'units'. For example, an HRV installation would just be one unit. A more complex job like a bathroom renovation might be made up of several different units, eg. tiling, plumbing, hardware install.
2. Price each unit
Assign a 'unit price' based on what you would charge the customer. Then figure out the 'unit cost' — what you'd spend per unit in terms of materials, petrol, consumables etc. You can look at old invoices to see what you've charged in the past and use average numbers in your sales forecast. Remember, you're not trying to be 100% accurate, just as accurate as you can be.
3. Multiply unit price by number of jobs
Estimate the number of jobs you would likely be able to complete in your sales forecast timeframe. Then, multiply your unit price by the number of jobs and subtract the unit cost for the same numbers of jobs.

(Unit price x number of jobs) - (Unit cost x number of jobs)
= Sales profit
You'll also want to consider any repeat customers. Now might be a good time to contact them directly to cement an ongoing work contract.
This method of sales forecasting is often called the 'bottom-down' approach. There are a couple of reasons why estimating your sales forecast this way will serve your trade business better long-term:
First, it'll be easier to adjust your forecast based on your actual numbers. For example, if you estimated you'd complete the wiring for three new home-builds but you actually do five, you can update your sales forecast immediately for a revised, more accurate forecast.
Secondly, it's much easier to see if your estimates are reasonable. It's fine to say you want to make £200,000 profit each year – but if you're a one-man-band, is this a figure you can physically do by yourself? It's better to start from the bottom (rather than the top) and add additional resources as your trade business grows.
4. Tips for self-employed contractors starting a new trade business
Building a sales forecast for an existing trade business will be easier than for a new business because an established business will have a baseline of past sales. It's not impossible for a new business, but it will be a bit harder to get an accurate forecast.
You'll need to research your target market and competition in your trading area. Then, use your general knowledge of the industry and analyse your research to predict your business sales.
5. How to narrow down your target market
Start by thinking about how many potential customers you might be able to contact through your various marketing and sales channels. Then, estimate how many of those people will make a job enquiry and ultimately sign on the dotted line.
For example, you might deliver flyers to 100 houses in your immediate neighbourhood. Of those 100 homes, you might get 10 people who make an enquiry. You might win three of those jobs.
This will give you an idea of how much you'll have to spend on marketing to win the jobs you need to meet your sales forecast.
When you're starting, you can forecast sales month-by-month and update your forecasts regularly. This will give you a much more realistic prediction of how your business will perform, rather than attempting to guess a full year's worth of sales.
6. Don't forget to check your assumptions
Once you have your estimates, you need to check that they're realistic. There are several factors that could potentially affect sales:
Changes in the economy and your trade industry. If business owners have learned anything recently, it's that markets can shift left, right and centre. However, according to Tradify's latest Pulse Report, most tradespeople believe general business conditions will improve over the next 12 months. Your sales forecast should consider any predicted market changes – both good and bad.
New products or changes to supplier prices. Do you plan on adding new services to your business that could increase your sales? You also want to consider any predicted increase in the price of materials or labour (for example, an apprentice versus a qualified tradesman).
Regulatory changes. Will any new laws or regulations affect your industry and therefore the service that you offer your customers?
7. Sales forecasting doesn't need to be difficult
Sales forecasting doesn't need to be difficult, but it can be time-consuming. If you've read this guide and wondered how on earth you'll be able to juggle forecasting and all the other paperwork you have to do, the answer is job management software.
Job management software like Tradify will help you take the load off the admin work and save you hours in the office. It's trusted by tens of thousands of tradies to help them with things like job scheduling, quoting, invoicing, and handling enquiries.
Sign up for a 14-day free trial. No contracts and no credit card required.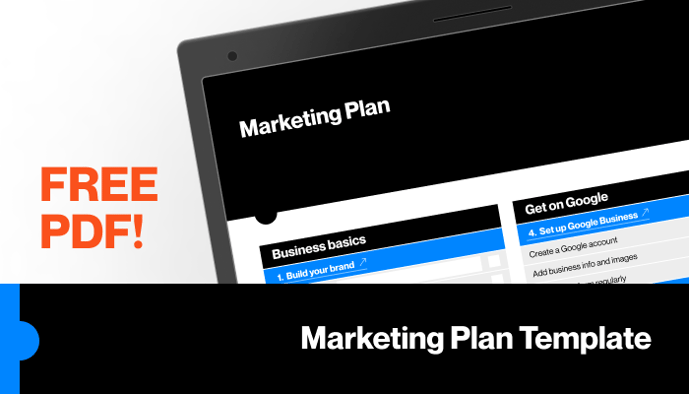 ---