Not many people know at the age of four what they're going to do when they're older. David Woods is an exception. Since a young age, he was set on becoming a builder.

At 17, Dave started his carpentry apprenticeship with a company that did hotel, pub and restaurant fit-outs. When Dave stepped out on his own, it wasn't long before he started doing more and more kitchen fit-outs himself.

Today, Joinery Installations (JISL) is well-known for its quality and service – something Dave attributes to the work ethic his grandfather instilled in him as a young boy. JISL works with manufacturers to install all things joinery, from kitchens and wardrobes to commercial fit-outs.

He has nine installers on his roster, and everyone works remotely. His team is spread out across the lower North Island of New Zealand and Dave knew things would get messy if he didn't find a way to track his staff – and his jobs.
"There's a point where capturing vital information was critical because if we lost it, then we were losing money."
1. Excel spreadsheet hard to maintain
When Dave first started JISL, he was your typical pen-and-paper toting tradie. "Crikey, I'm 55 years old now, so I was very old-school," he laughs.

While his systems have improved significantly since then, his biggest challenge has always been keeping track of jobs and staff hours. Dave would use an Excel spreadsheet to record all manner of bits and bobs, and at the end of the week, he'd send the file to his boys to add in their timesheets.

Problem was, it was always missing something. And with everyone on the road, it wasn't easy for his team to access job info.
"I would often have to ring them and ask questions about what they did on each job," Dave explains
2. Tradify brings the JISL team together
Dave began working with a business mentor who helped him find ways to operate his business more efficiently. That's when he came across Tradify.
"We trialled Tradify – and it's been hugely successful for us."
With timesheet and scheduling functionality, the app has solved many of his admin woes. But he says the biggest drawcard was being able to bring his team under one roof.
"If you were to say to me, 'I'm going to take Tradify off you tomorrow', I'd be in a bit of a panic-spin. I rely on it now."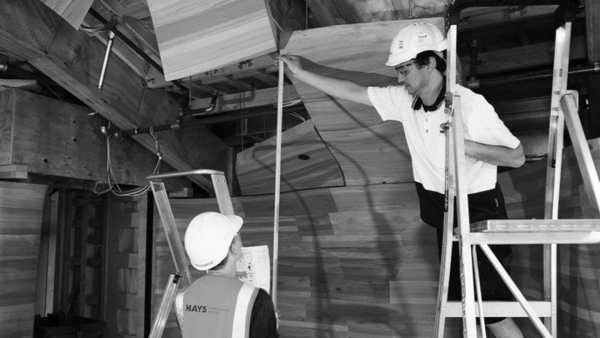 3. Scheduling a tight ship – with accurate timesheets
Previously, Dave would spend far too much time making sure all the little variations or extras on a job didn't fall through the cracks. It's the small things – an hour of labour here, an extra piece of hardware there – that would add up and eat into his profits.

As soon as a quote has been accepted in Tradify, it immediately gets loaded as a job. Dave's admin team can then add any site plans or notes, and the job gets scheduled.

This means there's never downtime for the installers while they wait for their next job. Plus, it reduces any extra trips back to the job site.

The app has also made tracking timesheets less manual and therefore, more accurate. Staff can add their hours to each job before they leave the worksite, which saves Dave lots of time.
"At one point, I went from five to fifteen staff, so instead of making five phone calls, I was making triple that. Tradify has been a real timesaver."
4. Easy quoting and insightful back-costings
These days, Dave's main admin job is taking care of the quotes – and even that he finds a breeze. All he has to do is grab an existing quote template from Tradify and make minor changes or additions before it gets sent off to the customer.

But what Dave finds even more valuable is the ability to do back-costings. He says it's made a big difference in the way he prices jobs, therefore improving his profit margins – especially for jobs that can run for months.
"We can go back, and we know some of our work is quoted as we go so the structure of each job is quite different. So that's been a big one for us."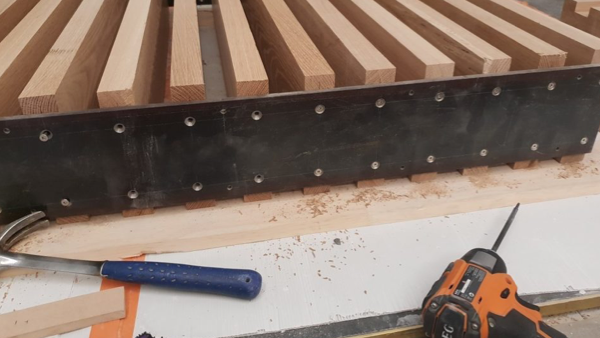 5. All on the same page with cloud-based app
While the JISL team might not be physically under one roof, Tradify provides a virtual umbrella they can all use.

With smartphones, Dave and his team can bring up any job wherever they are. They can add job notes and before-and-after photos which Dave uses to send progress reports to their clients.
"That's certainly had a huge impact on the way that we're perceived by our clients."
Overall, Dave feels his back office is neater and tidier, which means his team can work more efficiently. He can also recall a job at the drop of a hat – something he couldn't easily do before.
"If I need to, I can pull up a job that we did a year ago. I could tell you who was working on it because I've got all the photos and information in Tradify."
6. Dave says Tradify made a big, positive change to his business
Cloud-based: mobile team can add notes and photos on the job site.
Scheduling and timesheets: no labour time missing, reduced downtime between jobs.
Job info stored digitally: easily accessible when required.
Streamlined job tracking: helps business grow.
Back-costing: helps Dave improve the way he prices jobs.
Visit the JISL website or catch up with their latest updates on Facebook.
Interested in giving Tradify a go?
Start a 14-day Free Trial (no credit card required), or jump on one of our weekly live demos to see Tradify in action.
---