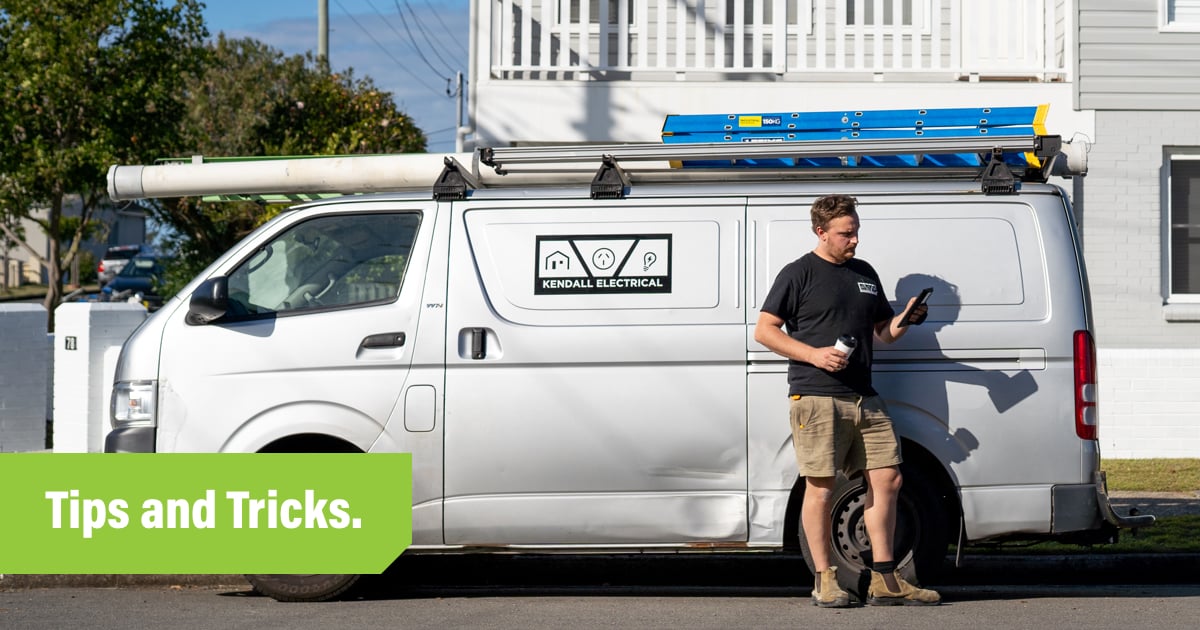 Get ready for new opportunities and new challenges
In Australia and NZ, the impact of COVID-19 on trade businesses was short-lived. While we did see a dip in jobs during lockdown restrictions, most trade businesses in these two countries have rebounded and are busier than ever. Tradespeople in the UK were more affected by lengthier lockdowns and harsher restrictions, but most are also back to work (with added health and safety restrictions) and recouping their losses.
To find out what other trade business owners in the United Kingdom, Australia, and New Zealand are thinking about the year ahead, check out our Pulse Report.
As a trade business owner, you've been in the game long enough to know that you're good at what you do. Your customers are happy with your work and if you're lucky you're getting a bunch of referrals as a result. If you're like most trade businesses, your professional work is under control – but it's the admin that can be a challenge.
In our recent Tradify Pulse Report, we learned that close to 40% of trades business owners in Australia, New Zealand and the United Kingdom spend more than 12 hours a week on their paperwork. Keeping a constant flow of jobs can be a challenge at the best of times, but who knows how what the next few years post-COVID will be like? The long-term effects are still unknown.
Here are some tips to prepare your trades business for the inevitable opportunities and challenges.
1. Be smart and fast from the start
Plenty of trade business opportunities don't necessarily guarantee work. How many quotes have you seen rejected? Customers need to be able to find you easily and get a quick response to their enquiries. While word-of-mouth is still key to sharing your business, being visible online is a must. A basic website will help you get started, but you can expand your online profile by:
When you get an enquiry, it's important to reply as soon as possible – ideally with a quote. 88% of customers expect a response within 60 minutes.
A job management app on your phone can enable you to respond to enquiries from anywhere. The faster you respond to a customer, the more likely you are to secure the job. Issuing a quote quickly directly affects your work win rate. Lastly, follow up on any outstanding quotes. You might respond quickly, but your customers might not – so there's no harm in giving them a friendly nudge by phone or email.
For more tips on how to create a stand-out online presence and get more work for your trades business, download our Marketing Toolkit for Tradies.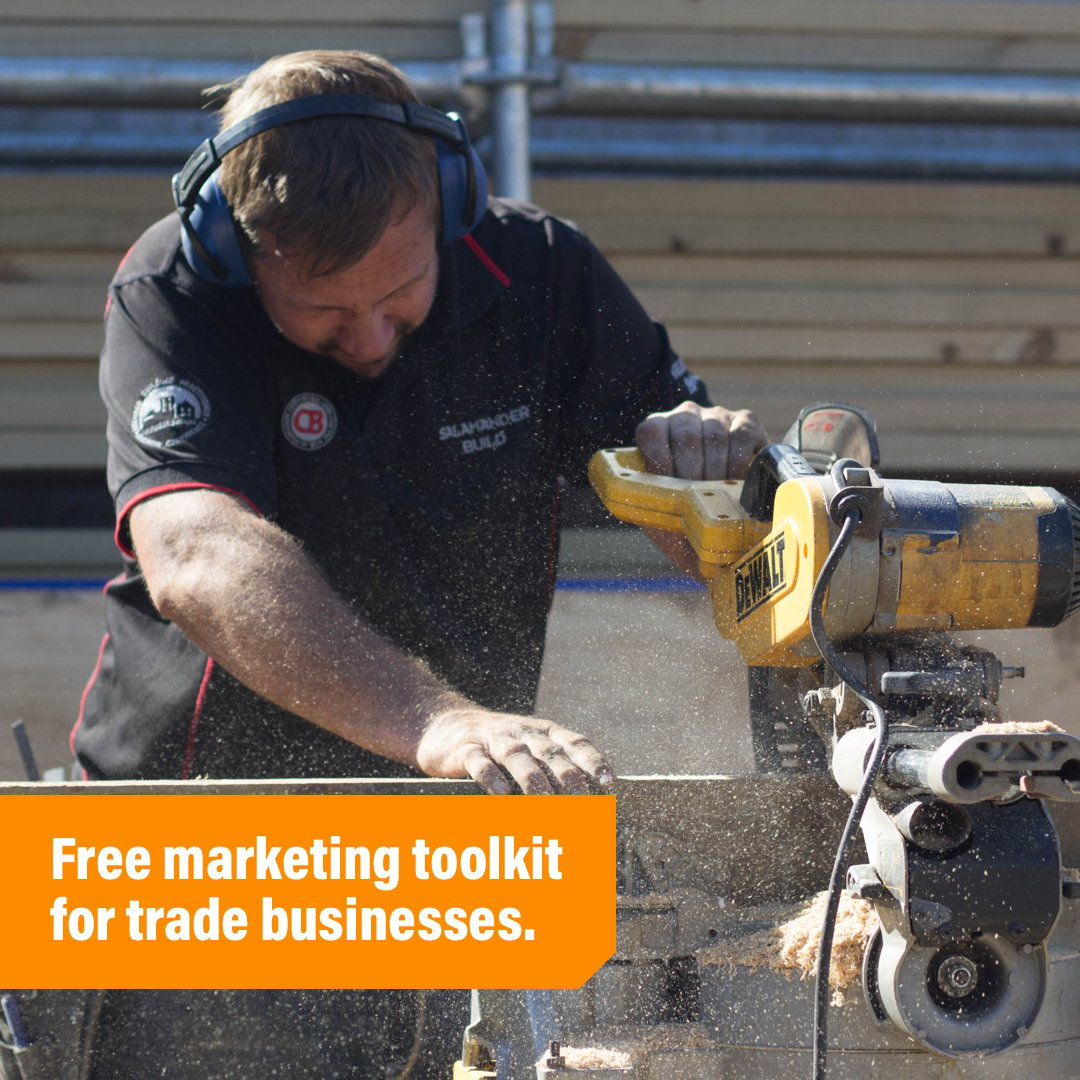 2. Use technology to increase efficiency
To reduce the time you spend on paperwork, use technology to work smarter. Job management software allows you to automate manual admin tasks and boost efficiency in your business.
Schedule your time efficiently: organise your team's day, track job progress, have accessible job info and keep track of timesheets.
Invoice quickly and accurately: record time and the cost of every material so you can invoice immediately once a job is complete.

Make it easy for your customers to pay:

offer a safe and secure way for your customers to pay invoices online, and set automated payment reminders to reduce late payments.

Visibility of your business performance:

keep track and predict the cash flowing through your business. Use our

cash-flow guide and template

to get started.
3. Reduce customer anxiety
Operating in a post-COVID world means dealing with more anxious customers. To mitigate this, be open about how you're keeping customers safe. Update them regularly when things change in your job schedule and avoid any unnecessary contact with contactless communication.
Keep your staff clear on your health and safety procedures and stay on top of your contact tracing. This is where using job management software to track your team's movements will make life a lot easier – especially if there is an incident.
Get back to people first
Being the first to respond to an enquiry can often win you the business. Tradify's enquiries feature can help you reduce your response times by sending all the enquiry details you need right into the system. You can also set it to send an automatic reply to the customer, so they know when to expect to hear from you. This is really important, especially if you can't respond immediately.
Get quotes out fast
Again, getting back to people fast with a quote puts you out in front. Tradie software makes it easy to create and send quotes fast – even from your phone when you're out and about.
"With Tradify, it's so easy to quote that, within 10 minutes of the customer ringing you, boom – the quote's done. Emailing it straight back to them – that will win business. If it takes you a week to get back to the customer, they've gone elsewhere," says Dan Walters.
4. Make more money on each job
Getting through leaner times is about maximising your efficiency, so you end up with as much money in your pocket as possible. Here are a few things you can do to ensure you're making the most of every job.
Sense-check your hourly rates
Charge too much and you'll lose work; charge too little and you'll end up basically working for free. Use Tradify's charge-out rate calculator to see if you're on the right track and to make sure your charge-out rate really is covering all of your costs, and giving you a bit of profit, even in tough times.
Schedule your time more efficiently
Time is money. If you can't bill for it (like the time you spend driving between jobs or doing admin), you're losing money. If you manage a team, job management software makes it easy for you to make the most of your team by scheduling everyone's day, tracking job progress, giving the team easy access to up to date (even last minute) job info – and keeping the reins tight on timesheets.
Using Tradify, Luuk Hermens of Motueka Electrical has learned to use his time more efficiently.
"If someone rings up when I'm out and about, I can schedule a job on the spot, look at whether we're available to take on the work, and give people answers on the phone."
Work out which jobs make you money
Do you know which jobs are your best jobs? Which jobs give you the most profit? You might be surprised – some jobs could be earning you a good profit, and others could actually be costing you. With job management software like Tradify, you can get a clear idea of what you're making on each job. This means when you're quoting next, you'll know you're charging enough. And you'll know which jobs to say no to - the ones that might actually be costing you time and money.
"I can work out our gross profit on every single job at quote and invoice so I know I'm hitting targets. Being able to see where you're at with time, the cost of labour versus sell price – that's a massive advantage," says Dan Walters from Keystones Electrical
Never miss invoicing for time or materials
Recording job details like time and materials on bits of paper (or wood!) is a recipe for inaccurate or missed invoices and lost money. When all of your time and materials are tracked in a job management app like Tradify, they'll be included in the invoice automatically – so you'll bill your customers for every minute and for every cent. Now's not the time to leave money on the table.
Minimise paperwork
Paperwork is an inevitable part of running a business, but it's work that you don't get paid to do. Job tracking software can take a lot of that paperwork headache away by keeping everything in one place, reducing double entry, and tracking and storing job records.
"It's a lot quicker now, with Tradify," Eddy Kendall from Kendall Electrical says. "Quotes are done in half the time. I think I save about five hours a week on admin."
Running a trade business in a post-COVID world
You already know admin slows you down, and in the wake of COVID, spending too much time on paperwork will be detrimental to your business. Being found easily, responding quickly, and getting quotes out fast will give you a leg up on your competition. A job management system streamlines your quoting, scheduling and invoicing, and helps you take the necessary steps to keep your customers and your team safe.

Ready to see how the job management app Tradify can help you prepare your business? Try a 14-day trial for free or register for one of our weekly demos to see Tradify in action.