It's true you can make decent coin as a plumber. Billionaire Michael Bloomberg highly recommends getting into plumbing instead of going to university. As he puts it, "You could pay $50,000 to $60,000 a year at Harvard or you could make that much as an apprentice plumber".
To prove this point, we've made a list of the richest plumbers of all time.
Short on time? Skip ahead:
If you're looking to start a plumbing business, you need to start with a good business plan. Download our free business plan template for plumbers:
1. Charlie Mullins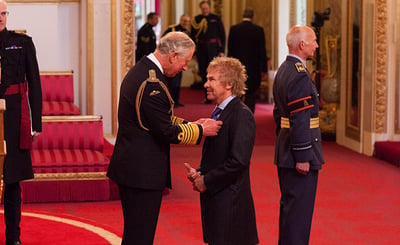 Since skipping school at the age of 9 to help a local plumber in West London, founder and former CEO of Pimlico Plumbers, Charlie Mullins has brought in quite a significant amount of money and accolades.
At 25, Mullins founded Pimlico Plumbers in 1979, operating out of a basement in Pimlico, UK. The business has become known for its quality, reliability, and ubiquity, being the largest independent plumbing company in London.
In 2015, Mullins was appointed Officer of the Order of the British Empire (OBE) for services to the plumbing industry. In 2021, he sold 90% of his company for US$ 160-190 million.
2. Thomas Crapper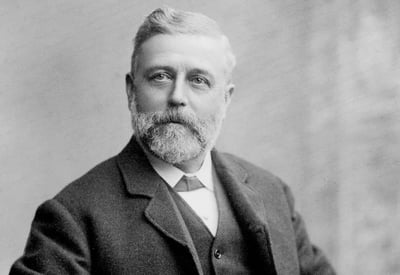 Thomas Crapper was an English plumber and businessman. Born in 1836, he founded Thomas Crapper & Co in London, a plumbing equipment company, and was an advocate of sanitary plumbing — refining the flush toilet. We have Thomas to thank for improving the U-bend trap and eliminating toilet jams.
His career gained a royal flush when he was contracted to supply plumbing equipment for Prince Albert's Sandringham house, and subsequently worked for King George V. He was estimated to be worth around US$1.5 million at the time, equivalent to roughly US$30 million today.
3. Harry Patch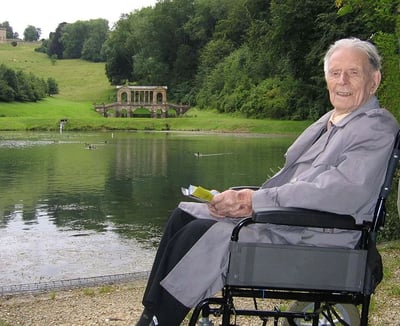 Harry Patch was a British war veteran and the last surviving WWI soldier. He was also a supercentenarian, living to 111 years of age.
Harry became a plumber's apprentice at the age of 11 and continued to work full-time as a plumber in his adult years, later running his own plumbing company which would net him an estimated US$ 1.5 million net worth (roughly equivalent to US$ 15 million today).
4. John Gotti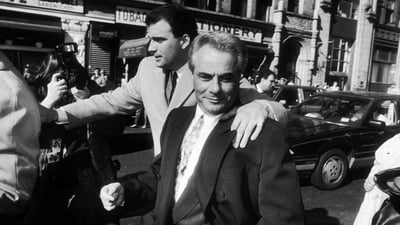 John 'Don Gambino' Gotti claimed that his $30-million-dollar earning career began as a plumbing salesman for Arc Plumbing and Heating Corporation. It was more likely, however, that his position with Arc Plumbing was a front for his Godfather-esque lifestyle. He allegedly used his job to scout locations where the crime families could conduct their shady business. Apparently, donning $1,800 suits, silk shirts, and diamond pinkie rings was a bit of a giveaway of his moonlighting in the mafia.
5. Michael Flatly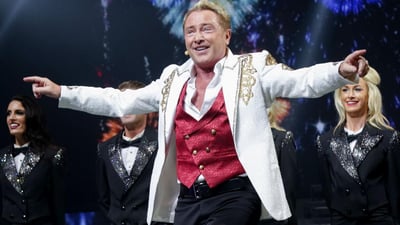 Believe it or not, 'The Lord of the Dance' knows his way around a drain pipe. Following in the footsteps of his father, Michael once owned a plumbing business called Dynasty Plumbing. Eventually, he traded in the tools to try his hand at a different kind of tap (tap dancing, that is). He's now worth a very tidy US$ 220 million.
6. Honourable mention: Mario Mario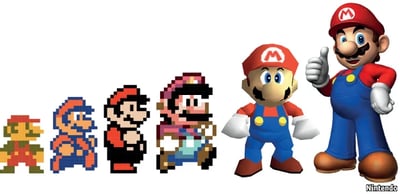 Mario Mario (yes, that's his official full name*) — A.K.A. Super Mario — started a plumbing business with his brother. NetCredit conducted a study that calculated Mario's wealth based on real-world value, figuring that his net worth sits at around US$ 805 billion. Mario is still a plumber to this day, but he freelances as a championship-winning kart racer and rescuer of princesses.
*and yes this makes Luigi's full name Luigi Mario.
7. How to get rich as a plumber
While times have changed since some of these tycoons accumulated their wealth, and with others diverging into alternative careers, the plumbing industry is still a great place to be if you want to pull in the cash. One thing these fat cats have in common: they started a plumbing business and grew it to the stage where they could have the freedom to pursue other dreams or sell up and live large.
Get business admin under control
Find out what you're spending the most time on. If it's not generating revenue, then change it. Get your admin processes as slick as the hair gel on John Gotti's head. Make life easier by using a system that consolidates and streamlines your admin processes, so you can spend more time on the tools.
Send quotes and invoices fast
Don't drop the ball while chasing a lead. Take every opportunity to quote for new work and keep on top of your invoicing. If Harry Patch can have a two-inch piece of shrapnel removed from his groin without anaesthesia, then you can reply to those customer inquiries ASAP.
Promote your business
Even if you don't have an uncanny last name like Thomas Crapper, getting your business name out there is important. There are many low-cost (if not free) options like social media. The key is to make them fun and engaging. You don't have to spend a lot of money changing all your number plates like Pimlico Plumbing, but we have to admit – it's not a bad idea.
Use job management software
There's no doubt that Thomas Crapper would have signed up to Tradify if it had been around in his day. Why? Because he was interested in new technology and how it could improve old systems. If you're trying to grow your business as well as juggle your admin, then you need to automate. And that's how Tradify can help.
Sign up for a 14-day free trial of Tradify. No credit card required. No pressure. Or, pop over to one of our live demo webinars to see the trade business management app in action.

---