Earning big money these days doesn't necessarily involve years at uni or climbing up a corporate ladder. Despite what some people will have you think, working with your hands can earn you quite a lucrative living. Skilled tradespeople are in high demand, and with many opportunities to earn while you learn, your income can grow quickly.
Are you charging enough? Work out your ideal hourly rate with our free Charge-Out Rate Calculator!
If you've ever wondered which tradespeople are bringing in the most cash, we've pulled together a list of the highest-paying trade jobs from around the world.
So, where does your trade rank?
Jump ahead:


1. Average hourly rate for electricians
The work of an electrician is varied, physical and requires plenty of on-the-job problem-solving. You'll need a bunch of technical knowledge to comply with local regulations and manage whatever the job throws at you. For this reason, the road to becoming a fully-fledged sparkie can be relatively long (around four years). Once you're up and running as a contractor or electrical business owner, though, it's a rewarding job – and one of the most well-paid of all the trades.

Average hourly rates for an electrician:

UK – £30-50 p/h
AU – $45 p/h
NZ – $20-45 p/h
USA – $24 p/h
Learn more by comparing electricians vs plumbers.

2. Average hourly rate for plumbers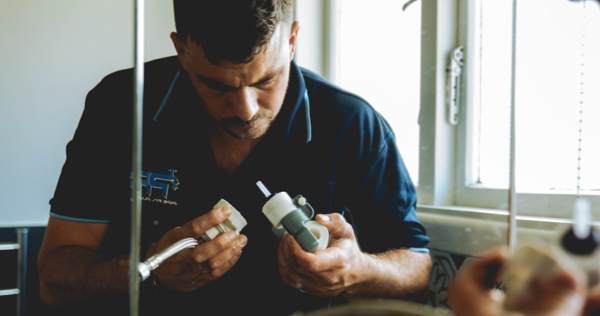 While plumbing has a reputation for being dirty work, that's not always the case. Plumbing mostly involves piping new houses, renovating older builds or working on commercial sites. While it might mean crawling around and negotiating tight spaces, it's not all toilets and sewer pipes! If you put in the hard yards and run your own plumbing business, it's a career that can earn you some serious cash.

Average hourly rates for a plumber:
UK – £40-60 p/h
AU – $38 p/h
NZ – $20-41 p/h
USA – $28 p/h
3. Average hourly rate for builders/carpenters
Building is a satisfying profession – not only can you step back and admire your work when it's done, but it's also a well-paying job. It can take from two to four years to become a qualified builder. While it can be a physically challenging role, once you've got a few years under your belt you'll have what you need to start your own carpentry business. At that point, you'll probably be spending more time overseeing projects and less time on the tools.
Average hourly rates for a builder:
UK – £9-35 p/h
AU – $44 p/h
NZ – $20-50 p/h
USA – $26-35 p/h
4. Average hourly rate for landscapers
If you love the outdoors and the satisfaction of neatly trimmed hedges, then you may have what it takes to be a landscaper. The job can range from the planning and design of outdoor spaces to maintenance and remodelling – although you'll need to be prepared to spend your days in all weather conditions. After a few years on the tools, you could even consider starting your own landscaping business.
Average hourly rates for a landscaper:
UK – £20-40 p/h
AU – $32 p/h
NZ – $20-40 p/h
USA – $18 p/h
5. Average hourly rate for roofers
Responsible for repairing and installing roofs, this is an all-weather, 99% outdoor job and not for the faint-hearted. You'll need to be comfortable with heights and prepared to work rain, hail, or shine (if safety permits). Typically, you'll need around two years of on-the-job training, which includes comprehensive safety knowledge.
Average hourly rates for a roofer:
UK – £10-30 p/h
AU – $39 p/h
NZ – $20-40 p/h
USA – $18 p/h
6. Average hourly rate for HVAC technicians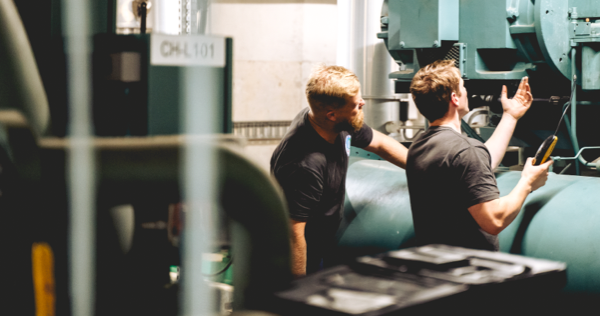 Like many other trades, heating, ventilation and air conditioning (HVAC) technicians typically start with an apprenticeship that can take up to four years. HVAC technicians are responsible for advising customers on what products will meet their needs, installing HVAC systems, testing and repairing. It's a fairly physical job and you'll need to carry heavy tools and equipment. However, once you're up to speed, you can move into more supervisory roles or start your own HVAC business.
Average hourly rates for an HVAC technician:
UK – £12 p/h
AU – $48 p/h
NZ – $36 p/h
USA –

$18-27 p/h
7. Average hourly rate for concreters
Concrete is everywhere – and concreters are in demand! The job involves reading and interpreting plans, preparing boxing and reinforcing, pouring and polishing concrete, and maybe even driving a concrete mixer. While there are no formal qualifications involved, concreters need very specific knowledge and skills to do the job.
Average hourly rates for a concreter:
UK – £12p/h
AU – $44 p/h
NZ – $20-30 p/h
USA –

$18p/h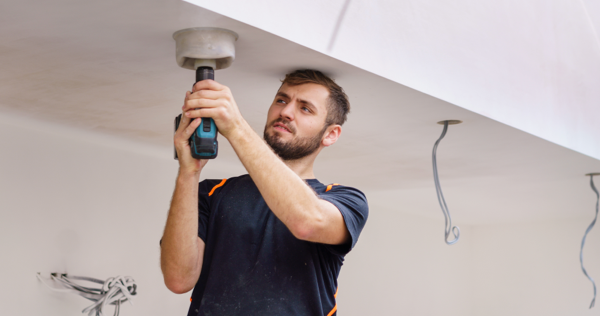 8. Control your earning destiny
While the above rates give you a rough idea of what you can expect to earn, there are plenty of ways to grow your annual salary. With the Tradie Rich List showing 9% of Aussie tradespeople pulling in more than $200,000 per year – there's plenty of opportunities to increase your earning potential.

Here's what you can do:
Work overtime
Tradespeople are in demand, and in most locations, there's no shortage of work. If you're willing to do big hours, there are plenty of opportunities to work overtime to boost your take-home pay. It's not uncommon for tradespeople to pull 50 hour weeks. If your drive for cash and stamina permit, it's a great way to increase your annual earnings.
Start your own business
Once you've got the knowledge and experience under your belt, starting a business is a common way to take control of your earnings. While you'll have to put in the hard work upfront to build your business and reputation, once you're able to employ staff, you'll reap the benefits.
Check out our article on starting your own trade business.
Upskill
Refreshing qualifications and gaining new ones will help you expand your career options – and earning potential. If you're thinking about starting your own business, consider a business management or workplace health and safety course.
9. Gain the right tools to build a profitable career
Ultimately, becoming a tradesperson can be a great career choice for many individuals. Right now, trades are in high demand and this is expected to continue for years to come.

The 'earn while you learn' apprenticeship option can spare you from an out-of-control student loan, and once you've soaked up all the knowledge and experience from a mentor you'll have the tools you need to get paid what your trade is worth. A highly qualified and experienced tradesperson can start their own business and choose their own rates. People will pay it too — a highly-skilled tradesperson is pretty much priceless.
Looking for tools to run your trade business better and more efficiently? Download Tradify for a free 14-day trial or view the app in action during one of our live walkthrough webinars.
Work out your hourly rate with our free Charge-Out Rate Calculator!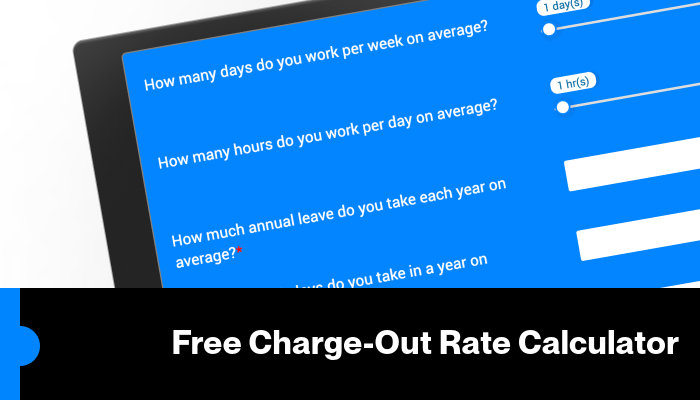 Sources
Of course rates and salaries are dependent on a variety of factors. Local region and demand, employee or self-employed, experience, specialisations and many other elements can influence the average hourly rate you earn as a tradesperson.
For the sake of this article, we researched our average numbers using the following sources:
---