The tradie life can be full-on – you're on the tools all day, then playing catch-up on quotes, invoicing and timesheets at night.
Tradify is built for tradespeople, by a tradesperson. Here's how you can use it to get your admin sorted faster.
It's easy to dismiss paperwork as just part of the job, but it doesn't have to be. By getting your admin sorted on the go, you'll get your evenings and weekends back.
Sound good? The trick is to set yourself up with Tradify, the app that goes everywhere with you.
No more job info on scraps of paper, deciphering your own handwriting at midnight or writing out invoices by hand. Instead, you can do everything you need on your Android or Apple device, anytime, anywhere. Using the mobile app is super easy, with direct access to your jobs, quotes and invoices from the dashboard.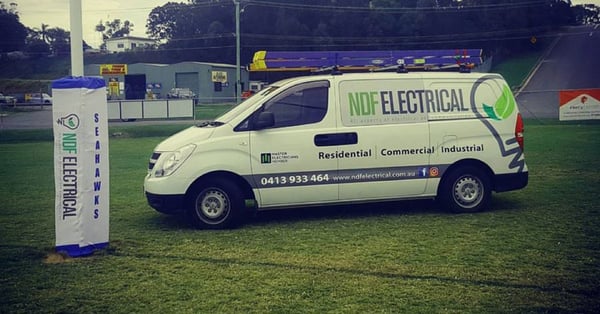 Nick Foley from NDF Electrical says that with Tradify, his team does most of the data entry on-site, even sending out invoices and ordering stock.
"It's easy for my guys to do it. I don't have to hire other people just to enter data."
1. Log time and materials on the fly
Keeping track of time and materials can quickly become an admin nightmare – especially if you're relying on memory. It takes time sifting through your calendar, notebook and timesheets to work out what you did that day – or week. And it's easy to miss stuff altogether, as Eddy from Kendall Electrical discovered.
"Before, I'd go out to these little jobs without writing them down. Generally, I'd just have to remember it all when I got back to the office. I could have lost money from not including stock in invoices or from just forgetting to invoice the job altogether," says Eddy.
In Tradify, pre-loaded supplier prices mean you can easily add materials to a quote or invoice. You and your staff can also easily track your time, which gets added automatically to the bill. That means no more chasing your staff up or having to key in their hours.
That's how Mick Oates of Freedom Electrical was doing it – he can't believe the change that Tradify has made to his electrical business.
"It's been a relief to have a system where I can track jobs on the go and not have to worry about it later," he says.
2. Send out quotes and invoices immediately
Instead of waiting until you get home to sort out all your quoting and invoicing, just do it from your car.
If you've set up templates, it's easy to put together a quote, make any tweaks then send it out. Building quotes from scratch is straightforward too – just add labour and materials from a drop-down menu.
If you do lots of the same work, you can create kits. Kits bundle all the materials and labour you'd need for different parts of a job, like installing a downlight or replacing a tap.
Mick Oates celebrates how Kits are both an easy and time-saving feature.
"That has saved me days and days of time. When a job comes up, I have those kits set up, so I don't have to build quotes from scratch every time. All I need is a quantity, and I can do that quote in half an hour."
If you're not having to sift through supplier price lists or timesheets, you can send invoices when you've finished a Job. Just convert your original quote into an invoice, or create a new one. You can add information on time and materials -- information that's on hand in the Tradify system.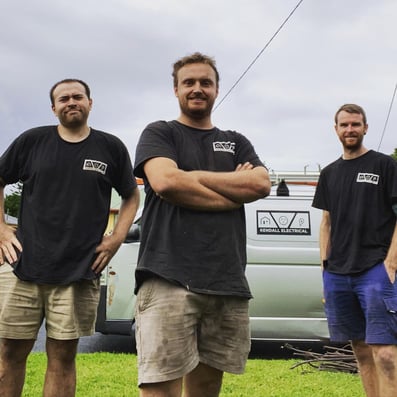 "I can add in my materials and the hours as I go, so when I finish the job, I can close it in Tradify and invoice there and then," says Eddy.
To tie it all up with a pretty bow, Tradify integrates seamlessly with Xero or MYOB, so you can easily reconcile everything.
And not only does Tradify help you get your invoices out faster, but it will also help you get them paid faster, with automatic payment reminders to late payers.
3. Schedule jobs as they come in
Unless you have someone back at the office to answer the phones, you're probably fielding calls while you're under houses or neck deep in toilets.
Instead of scribbling the info on your hand, key it straight into Tradify, book it in and get back to the job. That means you're not missing out on work or getting info wrong.
If you have staff, you can assign someone to the job instantly. You'll thank yourself again the next morning when you can eat breakfast without your team calling you wondering where they need to be.
4. Make notes as you go
Using the notes section in Tradify solves a bunch of paperwork headaches too.
Instead of managing job folders with loose bits of paper you have to sort through, you can add pictures and notes as you go. You can also notify individual team members through the app if anything changes.
Nick Foley now has an envious work-life balance, thanks to Tradify.
"I have mates who run their own trade businesses, and they want to know how I can run my own electrical business and still spend time with my family. They're always asking me, 'Why aren't you doing this at night?"

"Well, I don't need to, I'm doing it all during the day" says Nick.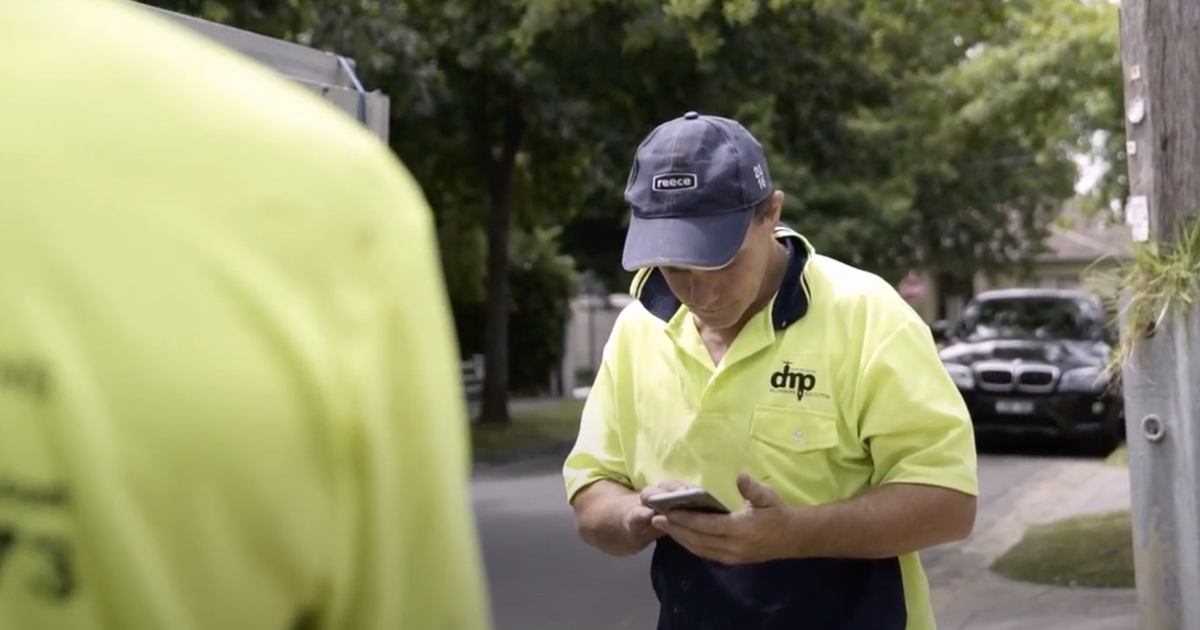 5. Less admin, more trades
We understand that you chose the trades life because you want to be on the tools, not on a spreadsheet. While admin is unavoidable, it doesn't have to take up all your time or headspace. The trick is to get your admin done during the day.
You'll eliminate double-ups, do-overs and mistakes and get your evenings back. But, like everything else in trades, to do that, you need the right tool. From quote to invoice, with Tradify you can get paperwork sorted fast on any mobile device, while you're on the job. So, no more desk time – dream result.
Take Tradify for a test run with a 14-day free trial. We guarantee that you'll save time and make more money. You will even be able to make it to your kid's sports practice or get out with the lads.
6. We're here to help
We want to make your life as easy as possible. If you need some extra help understanding Tradify, you can always visit our help centre or contact our friendly support team.
---