The art and trade of cutting, working and joining timber require skill, precision, and great tools. Attached to your belt or on the workbench, a carpenter's arsenal of tools is always within reach. It's important to invest in quality tools that you can rely on, plus they'll last longer and are safer and easier to use.
Our top 10 best hand tools for carpenters (in no particular order)
1. Claw hammer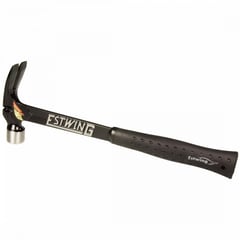 The hammer has forever been a carpenter's signature tool. Nowadays, the claw hammer is more popular. It can strike a nail squarely with the round flat face and remove nails easily using the claw on the back.
The Estwing 19Oz 390.5mm Nail hammer EB19S is incredibly lightweight and dependable. It's made of steel, so it'll last you for life, and has a shock-absorbing grip for your safety. You'll find driving nails, fitting parts, and breaking objects a breeze.
2. Tape measure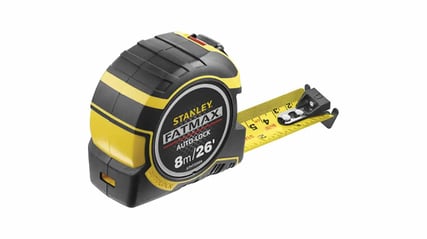 Like the hammer, you'll rely heavily on a tape measure. Good carpenters will always check and recheck their measurements as they go. The best tape measure is durable, easy to read and has a good lock and retract mechanism that doesn't jam.
The Stanley FatMax 8m Tape Measure, Metric & Imperial is mylar-coated, which makes it much more abrasive-resistant than other, lacquer-coated options.
3. Folding utility knife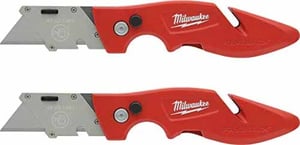 The utility knife is great for trimming a variety of building materials such as thin wood and drywall. The main annoyance with using a folding utility knife is getting it opened and closed — it's usually a two-handed operation.
That is, until Milwaukee designed its Fastback Folding Utility Knife. It's specially designed to activate the blade up to three times faster than a traditional utility knife. You press the side-mounted button and flick the knife to send the blade swinging open, making it great for single-handed use.
4. Tin snips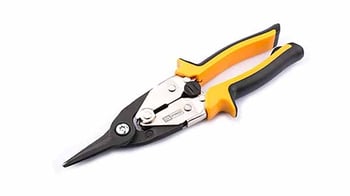 This tool cuts metal like scissors cut paper. The long blades make it easy to cut in a straight line, leaving a nice smooth edge. It's a lot safer than attempting to cut metal with a saw or a knife, and it'll save other sharp tools you may ordinarily use for the job.
Introducing the RS PRO 250 mm Straight Tin Snip for Cold Rolled Steel, Stainless Steel. These straight-cut aviation snips are a high-leverage design that requires minimal effort when cutting. Their ergonomic, soft-grip handles deliver comfort while you cut and create a smooth finish.
5. Nail puller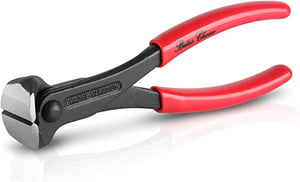 When it comes to pulling stubborn nails, sometimes a hammer just doesn't cut it — and there's nothing more frustrating. This simple tool lets you pull nails from wood and other materials with utter ease.
You can't go wrong with the Bates 7-inch nail puller. It's made of high-quality carbon steel which protects it from rust, so you can feel assured that it'll last the hard yards.
6. Speed square
A tool exclusive to carpentry, a speed square is made for quick and reliable marking of butt and miter joints. It's an essential tool for any successful carpenter.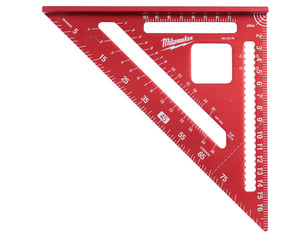 Milwaukee nails it again with its reinforced Metric Rafter Square 190mm MLSQ170. Made from extruded aluminium, it has great precision and is super-durable.
7. Framing square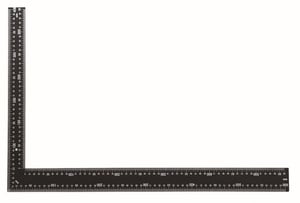 Like the speed square, this tool is made for carpenters. It's a large, L-shaped, metal ruler used to create clean angles and accurately measure joints.
Invest in the Kapro 305 Framing Rafter Square 40cm x 60cm and you may never have to buy one again. The high quality, heavy-duty, painted steel frame is sure to last a lifetime.
8. Levels
In carpentry, a level is used to verify the alignment of surfaces during a build. It's also handy to determine horizontal and vertical alignment. You'll need one that can withstand being frequently dropped — lots of cheap brands will easily break, so it's worth investing a little bit more for peace of mind.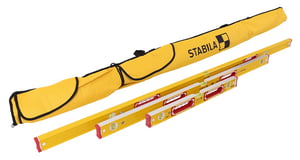 This Stabila set of three levels is a great investment for a carpenter. They're extremely accurate, boast reinforced aluminium profiles, and are shock-absorbent too.
9. Wood chisel set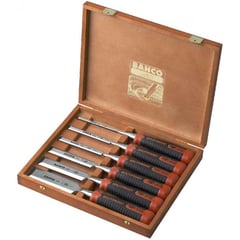 Good wood chisels can shave rough surfaces, cut out corners, and scrape off glue. It's practically impossible to deliver high-quality carpentry without them.
The Bahco Ergo 6 Piece Splitproof Wood Chisel Set 434-S6-EUR has split-proof handles to endure all those heavy hits from your hammer. The blades are sharp and precise, and they come in a neat wooden box. These chisels will last you for life.
10. The best tool for your carpentry business
If building a carpentry business is on your radar, then technology is going to be your most useful tool — think of it as a whole new toolkit. It can help you schedule jobs, send quotes and invoices, and handle customer enquiries.
Tradify is a job management software trusted by tens of thousands of tradespeople around the world. To get your business admin sorted and start experiencing the benefits of an organised business, sign up for a 14-day free trial. No credit card required. No commitment.
Or, check out one of our live demo webinars to see Tradify in action.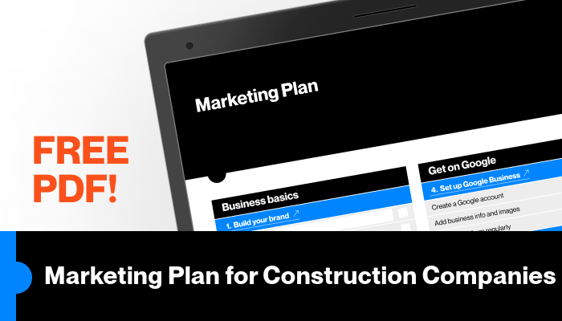 ---