Carpentry is one of the oldest professions in the world. We've had thousands of years to improve the way we build things, and yet the basics always remain the same. A good end result always starts with a solid foundation and quality materials, followed by the right tools in the skilled hands of a carpenter.
Wherever humans live, carpenters are needed. A good carpenter is always in demand and paid handsomely to boot. It's a rewarding career if you're willing to put in the effort to set yourself apart from the rest. So how can you become a good carpenter? For starters, making a plan can do wonders, here's a free one:
Jump ahead:
Prefer watching or listening to reading? We had Pete Langford on our Behind the Tools podcast to talk about what it takes to be a good builder. Join Pete and our host Michael as they talk about aspiring apprentices, complex customer communications, and the truth about toiling in the trades.
1. Getting started as a carpenter
Becoming a good carpenter starts by getting the right training. Apprenticeships are common, but you can't learn everything there is to know from one boss. While on the job training is crucial, paying attention to the bookwork and theory will help you set yourself apart.
Carpenter training in the UK
Whichever path you take to becoming a carpenter in the UK, some GSCEs will give you a head start.
It's possible to work as a carpenter with no prior qualification, although most employers will value trainees who are working towards becoming qualified.
To get qualified, you can:
Carpenter training in Australia
To become a carpenter in Australia, you need to complete an apprenticeship and a Certificate III in Carpentry. The course is run slightly differently depending on what state you live in.
More info can be found at Australian Apprenticeships Pathways.
Carpenter training in New Zealand
In New Zealand, some employers will take you on as a carpenter without any prior experience. But if you're prepared to work hard, you're much more likely to secure a job if you're enrolled in an apprenticeship and working towards a New Zealand Certificate in Carpentry.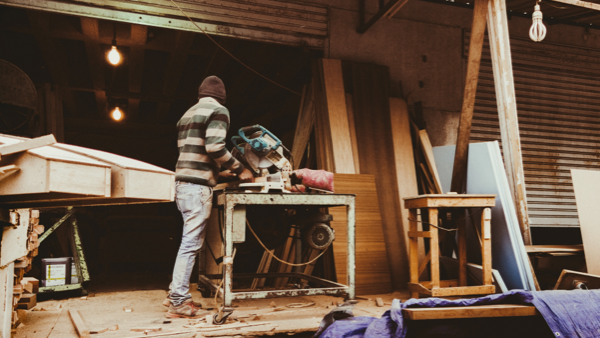 2. Never stop learning
It feels pretty damn good to finish an apprenticeship, but all builders know that the on-the-job learning experience never stops. Carpentry offers many different opportunities to upskill. You can specialise in a certain area like home repairs, or shift towards larger commercial projects. Build your own future by deciding what areas of carpentry you like the most, and focusing on improving your knowledge in those areas.
In the UK, a £4.3m five-year programme was recently announced to increase expertise in heritage construction. With so many heritage sites across the UK, and not enough carpenters to restore them, now's the time to make the most of the extra training. Take a second to Google 'upskilling as a carpenter' and check your local area for opportunities.
3. Concentrate on customer service
Some builders think that spinning tools is enough to score them repeat business. But the reality is, the ability to sweet talk clients is another all-important factor. From having a cuppa with a friendly homeowner to sitting down for a beer with a contractor, a little social aptitude can go a long way.

A good builder knows that small talk, a smile and a sense of humour can bring in big paychecks. Treat your clients with respect by communicating honestly and effectively. You'll quickly gain a reputation as a good carpenter and score plenty of repeat business as a result.
4. Nail down your cash flow
Carpenters often end up working as contractors or starting their own trade businesses. And every good trade business owner knows that when it comes to staying afloat in the good times and bad, a healthy cash flow is a must.

There are plenty of tools out there known to help with cash flow management and the best builders have been using them for years already. Get your head around the software that can help you run your carpentry business:
Getting paid is one thing, but it's the overheads that make the difference. Your hourly charge-out rate might look great on paper but you'll need to pay close attention to your overheads to make sure you're earning a comfortable amount.

Simple things like making sure you recover all your materials costs, creating minimum call out charges and recovering industry-standard margins on materials will make a massive difference to your bottom line.

On top of this, making sure to invoice customers on a regular and consistent basis will drastically improve your cash flow. A job management system like Tradify will help you track overheads, recover costs and get paid faster.

Find your optimal charge-out rate with our free calculator.
5. Keep your digital details up to date
If you run a trade business, you must pay attention to your online presence. These days, local products or services are just a quick Google search away. Make sure you show up in search results by creating a website for your electrical business.

Social media profiles will also help to boost your reach. Think about whether these platforms would suit your business:
In the first episode of our Behind the Tools podcast, tradesman and influencer Nick Bundy talked about the value of YouTube for trade businesses.


Small business directories can also help to promote your business, especially if you don't have your own website. See which options suit your business best by looking at our lists of small business directories for your local area:
If you've already made a start on all this, make sure all your digital channels are up to date. That way, when prospective clients find you, they can get in touch straight away. If you aren't committed to a particular platform, then it's best to avoid it completely. Old or outdated information may harm your reputation if anyone stumbles across it.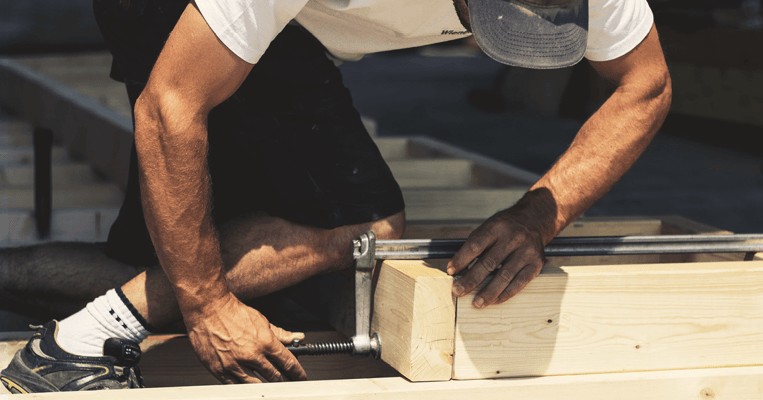 6. Know your health & safety
Like most trades, carpenters are at a high risk of injury. You're exposed to health and safety risks daily — it's just part of the job. The good news is that the risk can be minimised with the right knowledge. But if you're not clued up, you could find yourself in a very serious situation.
Protect yourself, your colleagues and your customers by making sure you're up to date on your health and safety obligations and policies in the workplace.
7. How much do good carpenters make?
Building a table is one thing, but you need to earn enough to put food on it. Remember, your work/life balance and earning potential depend on who you work for. Self-employed carpenters can largely decide for themselves, and if you start your own carpentry business, your earning potential is near-limitless.
Average carpenter rates around the world
UK - UK carpenters start on a salary of around £14,000 a year as an apprentice, but can earn much more with experience – the average carpenter's salary in the UK tops £38,000.
Australia - Apprentice carpenters start on around $18 per hour but can work their way up the salary ladder towards $80,000 per year. How much you earn depends on the state you live in – some states, like Northern Territory, pay a higher salary.
New Zealand - A junior carpenter with no qualifications can expect to earn between $20-$23 per hour. An apprentice carpenter usually starts on minimum wage, but with their qualification will start to make around $25 an hour, and upwards of $45 an hour with experience.
Read more about average hourly rates for tradespeople.
8. Your career in carpentry
Carpenters often start working for established building companies. With experience, however, many decide to work as individual contractors or even start their own carpentry business.
Working on-site as a carpenter, your career could progress to site supervisor, foreman or construction project manager. You might also choose to specialise in a specific area such as commercial property, residential property, heritage restoration, or bespoke craftsmanship. If you end up starting your own business, your options are only limited by your ambition.
Good carpenters will give Tradify a go. Sign up for a free 14-day trial, or jump into one of our weekly live walkthroughs.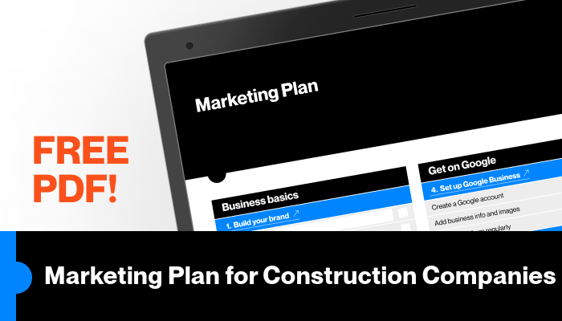 ---