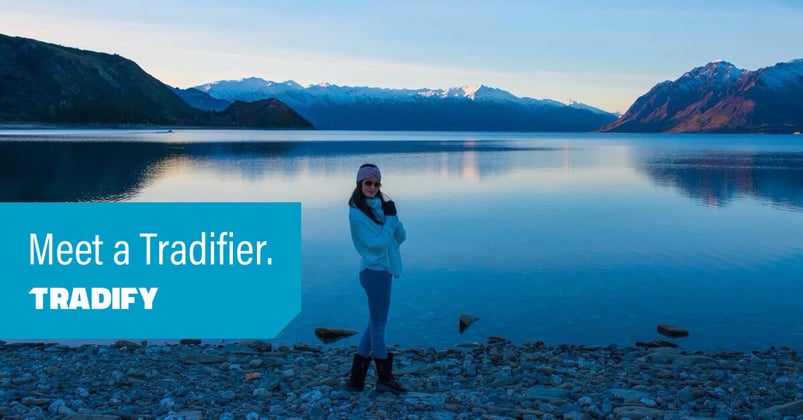 Who are you and where do you consider your hometown to be?
I'm Deana Valenzuela from Laguna, Philippines

What do you do at Tradify?
I'm an Inside Sales Specialist on the ANZ Sales team. So I chat with trade businesses who are evaluating Tradify to help them see if Tradify's the right job management tool for their trade business - which of course, it usually is. ;)
When did you start at Tradify?
October 23, 2020 - started on a Friday and it was awesome! Had a glass of Rosé and brought home some crackers and a whole block of brie. Best day to start!
The best thing about working with Tradies is…
Tradies cut to the chase and it's great because you will know exactly how you can help make their lives easier! And if we can't, we will have the opportunity to point them in the right direction.
What's the top priority in your role, right now?
I'd like to get a good handle on Tradify so I can start making a difference in Tradies' lives. I am confident the tool does just that so it will be amazing to do my part to help out thousands of Tradespeople across the globe.
Favourite feedback from a Tradify customer?
This sort of feedback is what the Tradify lives for! And we love that we hear feedback like this from our customers all the time:
"Having recently had a second child, I realised the methods we were using to schedule jobs and keep tabs on invoicing etc just weren't efficient. Moving to Tradify, has completely changed the way our business operates. It's made life so much easier - scheduling jobs and seeing the availability we have. Most importantly though it's allowed me to pass some of the day to day jobs like invoicing & quoting etc to an additional member of staff, freeing up my evenings and weekends and allowing me more time to spend with my family" - Jamie Street, inHome Media Solutions
What are you most excited about for Tradify?
It's undeniably an exciting time to be a part of the Tradify family and to be able to contribute to its growth journey as I help trialists learn how to use Tradify, see if it's right for them and help give Tradies time back so they can spend it more on what truly matters - their loved ones!
Finally, some quickfire questions:
Cats or dogs?
Dogs
Snow or Sand?
Sand. But I do like visiting snowy places once in a while too.
In my downtime I…
Cook. (or at least I try to)
On a scale of 1-10, my DIY skills are…
about a 3. And that's me being generous.
If I was a tradie, I would be a…
Builder - I think it would be cool to manage, organise and work on the construction of my dream house.

My favourite holiday was to…
Edinburgh, Scotland. Apart from it being straight out of a fairy tale (or Harry Potter as some would say) because of all of the castles, I went there with my family and it was where my older brother proposed to his girlfriend after 13y ears of being together. It was a super memorable trip!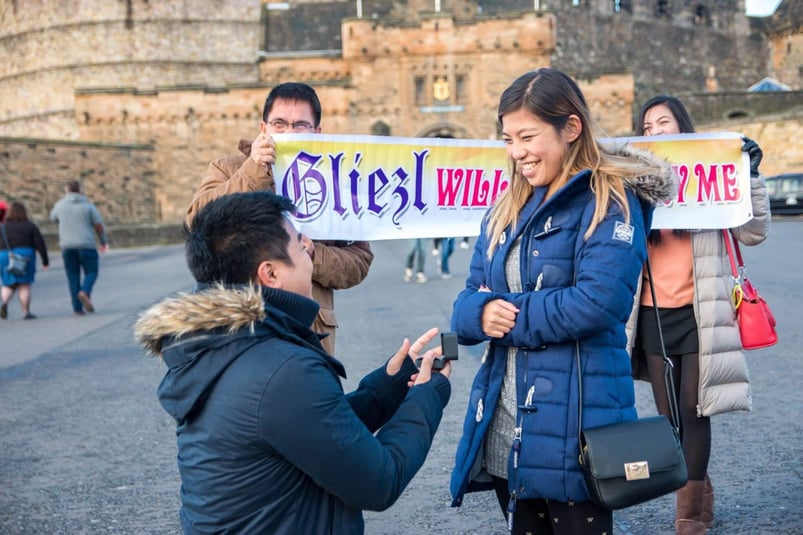 My favourite Tradify office dog is…
Gizmo! She's the only one I've met so far but she's an instant fave!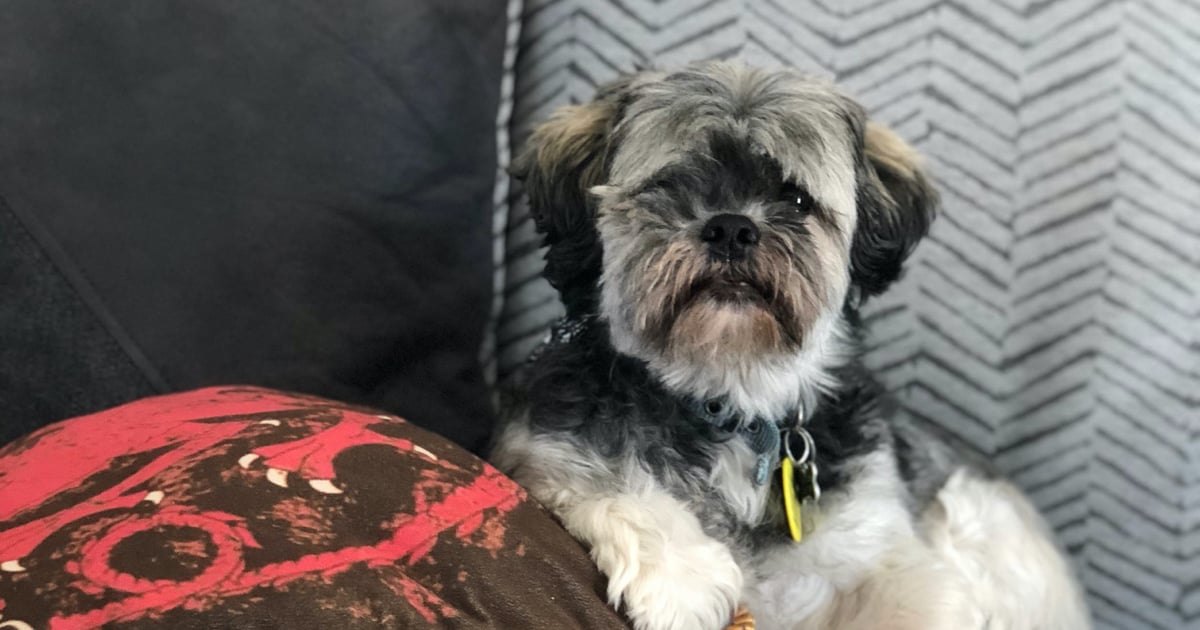 The last song I added to the Tradify playlist was…
I have not added one yet but I would probably chuck a Hamilton (broadway) classic into the mix - Helpless or Satisfied :-D

My secret productivity hack is…
I try to be organised and really plan out my day. I prioritise my tasks, write them down on a list and tick them off as I go.
---