Dedicated decorators
V. Wilkinson & Son is a family-owned painting and decorating firm based in Cumbria. The business was founded by Victor in 1968, after he served his time as an apprentice under a local decorating firm. His son, Sean, joined him in the mid-80s and together, over the last 50 years, they have grown into one of the most highly-regarded decorating businesses in North West England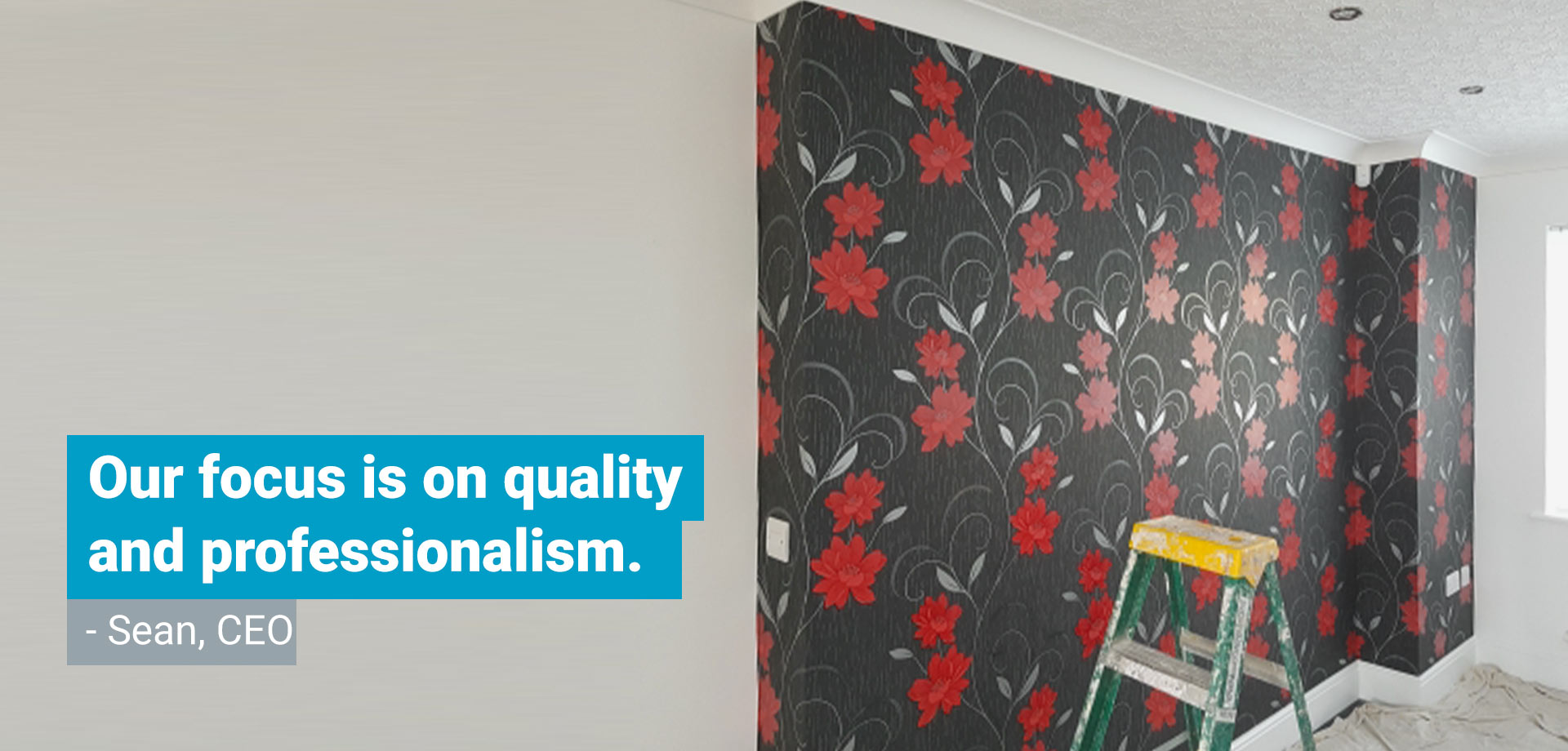 A strong focus on craftsmanship and customer satisfaction
V. Wilkinson & Son is West Cumbria's longest-serving member of the Dulux Select Decorator scheme. That status is only achieved by providing the highest quality of craftsmanship and maintaining excellent customer satisfaction, which V. Wilkinson & Son has championed since its conception.
When Sean took the company reigns in 1998, he ensured his father's values of exceptional craftsmanship and flawless customer satisfaction were sustained. He has continued to adapt and grow V. Wilkinson & Son as taste and technology has changed.
"Our focus on quality and professionalism has meant we now get to pick the jobs we want to work on. So, we tend to focus on the customers that want a premium finish and who want our help to achieve their vision. After all, you can have rubbish joinery or plastering, but it's the decorating that everyone notices," says Sean.
So, what makes V. Wilkinson & Son the best decorators in Cumbria?
"You've got to push the boundaries and not sit back on your laurels. Anything that will help you improve the service you offer to your customers needs to be considered."
Despite the increased demand, Sean has deliberately kept his team small and specialised. As a result, V. Wilkinson & Son can tackle any decorating work thrown at them from painting the nursery to gold-leafing the local church alter.
"For example, there's been a big push from oil- to water-based paints recently. We started working with water-based paints over eight years ago, as we saw the shift coming and wanted to make sure V. Wilkinson & Son was well-placed to deliver the same high-quality results as customer demands changed."
Even after 35 years, Sean says he's still learning. He mentioned: "with water-based paints, you get a couple of benefits. You can apply two coats per day and there's less smell once the room's finished. However, if you don't use the right brushes, you tend to get brush marks and a lower-quality finish. Every day is a school day."
How has technology been a lifesaver for V. Wilkinson & Son?
A combination of outstanding company philosophy and bad luck brought V. Wilkinson & Son to Tradify, the easy-to-use, trade-focused job management app. Sean was seriously ill, frustratedly recovering at home, wondering how he could pass important job information to his team without being in the field.
"With Tradify I could create a job at home, then the software would pass the exact info that I'd agreed with the customer over to my team. It was a real lifesaver at the time. We've stuck with Tradify, as it gives you access to all the info you need, anywhere, anytime and I don't have to sit at home working on estimates once the day is done."
How can you get V. Wilkinson & Son for your next project?
If you're a homeowner in Cumbria looking for a highly-skilled decorator, then we recommend V. Wilkinson & Son. Sean's team are happy to take care of everything; they'll organise the materials, lavish care and attention on your home and even feed the cat if you ask them nicely enough. If you have a project coming up, use the details below to contact Sean.
Email: sean@v-wilkinsonandson.co.uk
Website: http://www.v-wilkinsonandson.co.uk
Facebook: https://www.facebook.com/vwilkinsonandson/
Give Tradify a go for free!
Start a 14-day Free Trial. No credit card required. No pressure. Or jump on one of our weekly 30-min live demos as we show you Tradify in action.
---