For over 20 years, Advanced Aircon Design & Construct (AADC) has predominantly offered specialised services in HVAC design, manufacture and installation. It has built a great reputation as one of the premier HVAC companies in Sydney, working on diverse, large-scale projects such as subdivisions, police stations, private schools, and Navy bases.
Last year, when AADC decided to expand the service and maintenance side of its business, Alfonso Salvatore was hired. With a background in hospitality, Alfonso came in with fresh eyes and a knack for sales. With first-hand knowledge of how the right software can help a growing business be more efficient, he knew Tradify would do wonders.
"After spending two weeks in the business, I saw all the moving parts. I said to the team, 'If we want to grow the business, we need to find a better solution.'"
Starting a trade business or wanting to improve an existing one? Try downloading our free business plan template!
1. Disparate systems slow growth
Before Alfonso joined Advanced Aircon, its service and maintenance team primarily worked with existing clients. While the design and construction side of the business was humming along nicely, there were a few gaps in their customer service processes that needed to be filled, fast.
"Our bread-and-butter is our construction work, with projects from $500,000 to $4 million. So, the service side hadn't been a priority."
Jobs were organised on a whiteboard in the office, client history stored in filing cabinets, and job enquiries managed by emails and phone calls. It was a manual-heavy system that took up valuable time and could have led to some missed opportunities further down the track.
2. Tradify provides a platform for premium service
Alfonso says it was important that any system it used would enable the business to deliver professional and consistent customer service. Soon after starting his role at Advanced Aircon, he ran into a friend who runs an air conditioning business. He asked for HVAC software recommendations.
"My friend told me they were using Tradify and he showed me the app on his phone. I had a look, and straight away said, 'Okay, this is something we need to look at'."
Alfonso and the team at AADA could see that Tradify had the right components all in one system – job reports, quotes, estimates, invoices — the list goes on.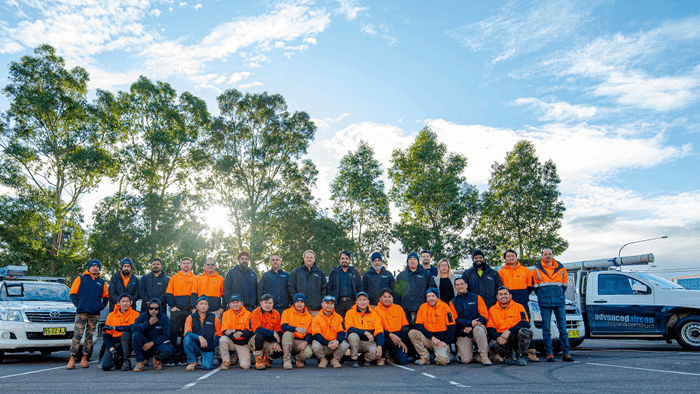 3. Real-time job reports boost professionalism
Before Tradify, service technicians would write each job report on paper at the end of the day. It was a time-consuming task that meant valuable information could be missed.
Now, AADA can add photos and notes to each job report as they work. When they're done, Alfonso can see everything online and make any necessary edits before sending his reports to clients. The result means that customers get better visibility of what they're paying for and all job info is stored safely for future reference.
"If a potential client comes to me about an issue they've found, I say, 'We can send a technician who will take photos and make a report.' That's been huge a selling point for us."
Alfonso says Tradify has become a safety net, particularly when faced with sticky situations, like a client claiming their technician hasn't turned up. Now with real-time job reporting, they can set things straight quickly and get paid for their work.
"We had an incident where a client said, 'Hey, your technician didn't turn up, you didn't do the job'. But, we could see that someone had signed for it, so we were able to make sure the bill was paid. It comes down to control of your work and that's where Tradify is so valuable."
4. Speed and remote access have been critical
When a regular client calls up, Alfonso can now access their file in Tradify to see exactly what they have installed, and instantly know how to help. Not only can he do his job more efficiently (goodbye filing cabinets), but he's also able to provide a more personalised experience for customers.
"I can be anywhere and still run the service department through Tradify."
Alfonso started with Advanced Aircon during the pandemic and believes that without Tradify, it would have been near impossible for the business to operate as smoothly.
"My family and I had to isolate for a week, and I was still able to manage my work. Imagine trying to do that with our old system of a whiteboard and the filing cabinet?!"
5. Reliable software helps to win clients
With Tradify a firm favourite in its digital toolbelt, Advanced Aircon has picked up some pretty big clients, including private schools and government work. Alfonso says having a good job management system has helped them get those deals across the line.
"I think if we kept on going the old way, it would have been very hard to secure the big clients. They always ask about our management system. And even if you convinced them without one, when the time comes to provide job reports and you don't deliver them… well, the relationship won't last."
Alfonso adds that with the right tools in hand to deliver ongoing professionalism, he has no doubt the positive sales momentum will continue.
"After 12 months of consistent service helped by Tradify, our clients have the confidence to sign an ongoing retainer or recommend us to other businesses."
6. Schedular saves time and more than a few headaches
Beforehand, Advanced Aircon was using a trusty whiteboard to keep track of jobs. While that worked fine in the beginning, as the company took on more clients more frequently, it became difficult to respond quickly to new enquiries.
With Tradify's scheduling software, Alfonso has more control over the team's schedule and can book jobs even if he's working remotely.
"So, obviously, it's saved a world of time and grief. Let's put it this way: I couldn't work without it. I just can't see how a business survives today without some kind of technology platform."
6. Tradify's an ace partner for Advanced Aircon
Real-time job reports boost professionalism and build trust.
Customer info is quickly accessible for sales calls.
Scheduling software gives Alfonso control over job bookings.
Improved response times boost customer service.
With a cloud-based system, Alfonso can work and win clients from anywhere.
Ready to give Tradify a go?
Start your 14-day free trial. No credit card required. No pressure. Or take a look at Tradify in action during one of our weekly 30-min live walkthroughs.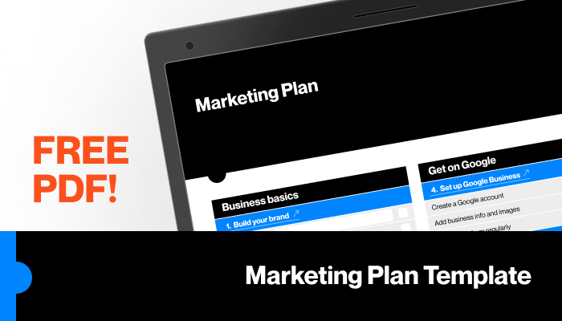 ---