Looking to take advantage of Black Friday deals? We've put together a list of retailers that offer the best Black Friday deals for electricians each year. Upgrade or expand your tool kit and find new equipment for your electrical business by checking out the directory below.
Looking for an all-in-one software tool to help run your electrical business? Tradify saves your electrical business hours on admin with tools to help with quoting, invoicing, scheduling, payments, and more! Available on any device, you can try Tradify free for 14-days.
While some of the companies below have physical stores, most electrical tool & equipment retailers these days have an online store as well. Some are even online only, so we've included all the website links too. Many of the websites listed offer international shipping, but we've grouped them by country anyway for your convenience.
🌎 Global Black Friday deals for electricians
You can't talk global online retailers without mentioning Amazon. Bezos' behemoth dominates the internet in such a way that it's actually made it harder to find information about the rainforest that shares the name. Make sure to always check reviews and buy trusted brands — product quality can vary wildly. Regardless, Amazon always brings the best Black Friday deals.
Way back in 2001, Newegg started as an online tech/computer parts retailer. Since then they've expanded into areas like clothing, automotive, and of course, electrical. With numerous customer service awards, Newegg is a trusted online store and offers massive discounts during Black Friday.
3.
International Tool
International Tool is a family-owned and operated distributor of all major tool brands including Milwaukee, Dewalt, Bosch, Husqvarna, and more. They're also the exclusive 220V tool distributor in the US. International Tool Corporation was founded in 1970, before home internet and Black Friday was even a thing. Be sure to check out their deals in November.
Founded by George Kuhlman in 1948, family-owned ACME is synonymous with perfection. They continue to offer electricians and other tradespeople the highest quality products at competitive prices, with world-class support. Check out their promo deals this Black Friday.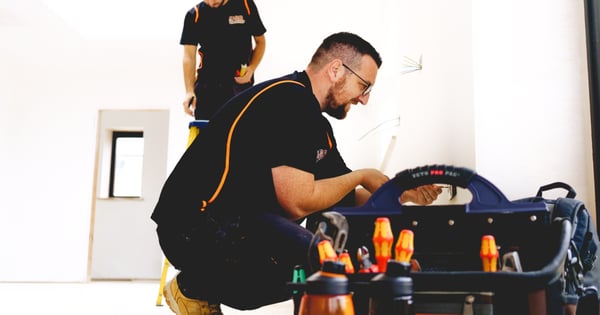 🇺🇸 USA Black Friday deals for electricians
The Home Depot is an American institution. Founded in 1978 by Bernie Marcus and Arthur Blank, it has become the largest home improvement retailer in the world. With their 'customer first' core values, The Home Depot is guaranteed to have some of the best Black Friday deals in the country.
HomElectrical boasts over 117,000 electrical products available online. They promise to provide the highest quality customer service while saving the planet and your wallet. Be sure to check out their deals this Black Friday.
SupplyHouse offers a huge range of products for all kinds of trades. Electrical, heating, HVAC, plumbing, they have it all. Check their website for Black Friday deals!
Toolup offers a wide range of quality electrician's tools and free delivery for orders over $199 and under 140 lbs. Based out of their own warehouses in Las Vegas since 1999, Toolup strives to provide a great online shopping experience for their customers.
Harbor Freight Tools is trusted by electricians and other tradespeople as a supplier of high-quality equipment and tools at discount prices. They also offer a hassle-free return policy and a 100% satisfaction guarantee. Definitely worth a look over Black Friday.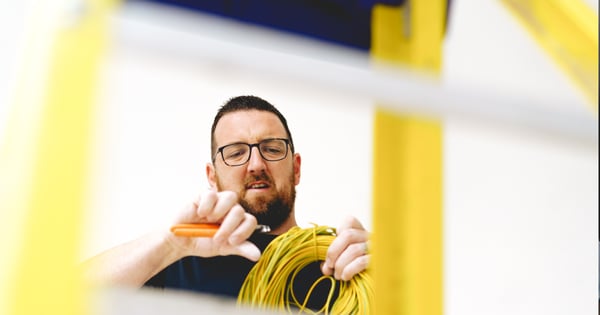 🇬🇧 United Kingdom Black Friday deals for electricians
On their website, Toolstop share their mission statement: "Serve our customers better than anyone else." Since 1965 the family business have stood by this philosophy, launching their website in 2007 and becoming one of the largest online suppliers of power tools.
Pass offer a growing range over 10,000 products with a focus on testing equipment, meters, and measurement instruments. Brands on offer include Megger, FLIR, Fluke, Seaward, Extech, Kern, and CATU. If you're in the market for new testing equipment, check out their deals this Black Friday.
Part of international conglomerate Kingfisher plc, Screwfix has become a major provider of tools and equipment with over 750 stores in the UK and more around Europe. With year-round discounts and deals, you can be sure to find a bargain on Black Friday.
Top-rated Tooled-Up offer a large range of tools online for every trade. Delivery can be made to any UK address or you can visit their trade counter in Brimsdown, Enfield, Middlesex. Create a tool wishlist on their website and see what deals you can come by this Black Friday!
Founded in 2009 in the South West of England, TCD started on eBay and now have their own massive online store. They focus on supplying tradespeople with tools from the best brands available. Check out their website for Black Friday deals!
Sparks Electrical Wholesalers Ltd is a UK leader in electrical equipment. They have a physical location in Archway in addition to their online store. Check out their website for Black Friday deals.
With over 550 stores nationwide, Toolstation is one of Britain's fastest growing trade business suppliers. Open daily, Toolstation offer over 25,000 products and a call centre if you need assistance. Find a Black Friday deal in November!
Specialising in high-quality tools for electricians and plumbers, Tool Maniac made a splash when it launched in 2018. Focusing on brands like Wera and Knipex, the online store has become a favourite for UK tradespeople. Keep an eye on their website for electrical deals this Black Friday.
In 1854, Henry Dunn Wickes and his brother started a local lumber business in Michigan, USA. It grew to become a multi-national trade supplier. In 1972 the first UK Wickes was opened and they've been supplying UK tradespeople ever since. Find a deal from Wickes this Black Friday!
With super fast delivery, 0% finance available, and a 4.7/5 rating on Trustpilot, ITS has become a powerhouse tool provider. Browse over 22,000 products and book in next-day delivery slots for your convenience. Grab yourself a deal this Black Friday.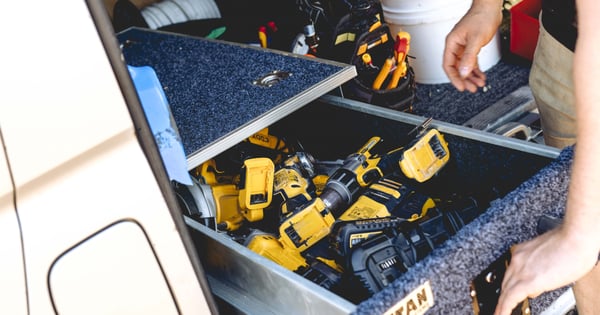 🇦🇺 Australia Black Friday deals for electricians
Bunnings is to Aussies what The Home Depot is to Americans. Catering to consumers as well as tradies, there isn't much you can't find at Bunnings. Grab yourselves a snag and a Black Friday bargain at the same time!
The Mitre 10 group is Australia's largest independant home improvement wholesaler and has a network of over 300 stores. Like Bunnings, they offer consumer hardware in addition to supplying the trades directly. You'll also find a bunch of Black Friday bargains!
Sparky Direct aim to provide a faster and cheaper alternative to your regular electrical wholesalers. They're a family-owned business near Brisbane and have served over 200,000 customers. See if you can score a deal in their next Black Friday sale.
Sydney Tools Pty Ltd is a family-owned business operating throughout Australia. In addition to their online store, they have over 60 physical premises across the country. They also offer tool servicing and repair with 25 workshops in their store network. Take a look at what's on offer this Black Friday!
Total Tools have been servicing Aussie electricians for over 30 years. With over 20,000 products available in stores and access to over 60,000 products nationwide, Total Tools is sure to have what you need. Black Friday should bring a bevy of bargains!
An entirely online store, tools.com is a combination of Get Tools Direct and AutoElec. Retailers can apply to sell products in the store, which means a huge range of products for electricians to peruse. Black Friday deals incoming!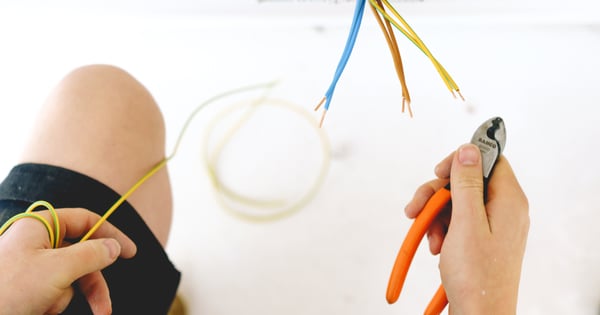 🇳🇿 New Zealand Black Friday deals for electricians
The ToolShed is one of New Zealand's leading suppliers of tools and equipment for tradies, by tradies. Kiwi-owned and founded over 30 years ago, The Tool Shed offer brands like DeWalt, HiKOKI, Makita, Milwaukee and more. Check their website for Black Friday deals.
Mr Positive is an NZ-owned supplier of power products, chargers, and batteries. Their store offers the best battery brands and offer a hassle-free returns policy. If you need power products for your electrical business, check out Mr Positive for Black Friday deals.
Mitre 10 Trade customers have access to one of NZ's largest store networks. You can order tools and equipment online, by phone, or in-store, with the options of delivery or collection. Check out the Black Friday deals available!
Bunnings claims to have the widest range of products for Kiwi electricians. They offer on-site delivery and some of the best deals in the country. Check them out on Black Friday to see what's on offer.
i-tools is an internet based direct importer of power tools and accessories. They sell directly to the public and aim is to provide NZ tradies a wide variety of power tools at lower prices. Take a look at their website over Black Friday to see what's available.
My Tools claims to provide "a wide range of quality tooling products in an online, 'endless aisle' for ALL New Zealanders." They boast over 50,000 products, 75,000+ customers, and run a service centre in Hamilton. Have a gander at their website come Black Friday.
🏆 The best all-in-one tool for your electrical business
Tradify is a job management app used by thousands of electricians building better lives and businesses all over the world. It gives you all the features needed to manage and grow a successful trade business, including:
Start your 14-day free trial today. No credit card required. No pressure. Or take a look at Tradify in action during one of our weekly 30-min live walkthrough.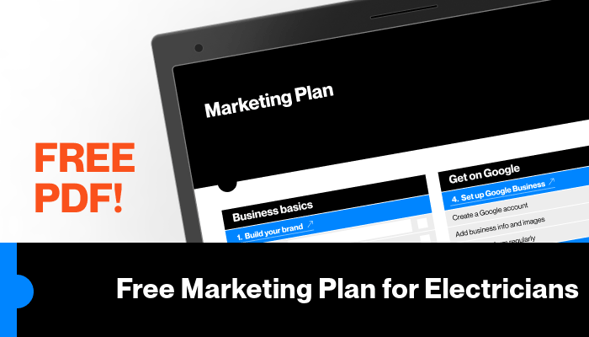 ---