When you're at the helm of a small business, you're often pulled in many directions. One of the most important aspects is people management — workload, payroll, development, and compliance. There's a lot to keep track of, and if anything falls by the wayside, the risk is lower productivity and unhappy staff.
That's why team management apps are worth their weight in gold. The right software can boost internal communication, improve scheduling efficiency, and increase team collaboration.
The key to productivity is having a solid plan in place. Download our free Business Plan Template for trade businesses!
Here are our picks for the best team management apps and software:
Short on time? Skip ahead!
1. Best team management software for communication
When your workers are spread out across different job sites, it's easy for important messages to slip through the cracks. That's where these apps come in handy.

Slack is an instant-messaging communications app where you can set up channels and threads for specific people and teams. Available on mobile and desktop, it can send direct messages, documents, photos, and videos — making it easy for you to communicate more effectively with your team from anywhere.

If you're looking for a video-based communications tool, Microsoft Teams is a great option. It's a straightforward, user-friendly tool with video calling capabilities, on-screen sharing, and a chat-based hub.

Similar to Slack, Twist is another channel-based communications app. Where Slack offers real-time communication, Twist stores messages about specific topics or projects in threads. This makes it easier and faster for people who spend their days on the tools to check in later.

Get your ideas across easier and faster with this team management app. Fuze lets you communicate with your team in whatever way works best for you. Whether it's text messages, video calls, or online messaging, your conversations are all stored on one platform.

Fellow.app is a meeting note software that helps teams have more productive meetings. You can easily share meeting agendas to record decisions and track meeting notes for future reference. Its instant feedback feature also lets you give, request, and gather real-time feedback from your team.

Range is purpose-built for remote working teams and lets you check in with team members from anywhere. Set check-ins to share your work and get notified by email or Slack when an update is ready. Build meeting notes, share agendas automatically, and arrange one-on-one huddles with individual staff to see how they're doing.
2. Best team management apps for performance management
Managing is just one part of your business. In addition to paying the bills, you'll also be driving customer satisfaction, retention, and project delivery. So, how do you get the best from your employees while ensuring they feel appreciated and part of a team?

Employment Hero is an end-to-end people management platform most favoured by small businesses, from recruitment and onboarding to engagement, productivity and success. It has powerful payroll automation capabilities, including paperless onboarding, electronic timesheets and leave management, so you never lose a timesheet or leave request again.
Bringing a new member into your team? Downloading our free Employee Handbook Template to make sure they hit the ground running!

Another popular people management app, intelliHR, centralises performance management, employee engagement, and core HR processes in one place. The aim is to give you better visibility of your people and business, empowering you with the data to build an engaged culture and a high-performing team. A standout feature is its listening tools, including eNPS, happiness, and wellbeing surveys, that make gathering feedback quick and easy.

Lastly, the award-winning HR platform BambooHR provides a one-stop shop for employee management. From finding and onboarding the best talent to simplified payroll, this app is about improving the employee experience for a happier, more engaged team.
3. Best team management apps for knowledge management
Any confusion about where people need to be and what they need to do can cause staff to turn up at the wrong site or not turn up at all, leaving you under-resourced on a job. That's why it's important for every team member to access their schedule and review where they need to be, when they need to be there, and what tasks they have been assigned.

One of the unique features of Notion is its 'office Wikis' to help you detail your company's values, culture, policies and procedures in one central system. It's a great resource for apprentices and new hires to learn how your business works. Notion also lets you manage customer relationships through its CRM features.

Tettra is another internal knowledge base app that helps you organise scattered business info. You can store important documents to be easily accessible by all staff members, and its integrations with Slack and Microsoft Teams mean you can answer any repetitive questions immediately.
4. Best team management apps for time tracking
For each job to be profitable, labour costs must be on or under budget. Every hour that labour exceeds the budget is less revenue for the business. Identifying where staff are, how they're progressing with their assigned tasks, and how the overall job is tracking is critical for a growing business.

With Toggl, you can plan projects, assign jobs and collaborate effectively with your wider team. Even better, it integrates with other team management apps like Slack.

Clockify is a free time-management app that lets you add unlimited users to unlimited projects. You can track which team member is working on what job and how long they spent on each task, set timelines, and see overall productivity for the week.

Harvest is online software for tracking time and generating professional invoices. You can also use the app to communicate with your customers.

This app is a collaborative time-tracking tool representing time in blocks or windows, like an event on your calendar. There are many ways to customise your view. For example, choose between a day, week, month or team view. It also helps you plan your time better by scheduling blocks of time for recurring events or tasks you need to do later.
5. Best all-round team management app
When it comes to choosing the best team management software, there are lots of options. You can use several team management apps and software — or you can just use Tradify.

One of the most effective ways to optimise staff allocation, engagement, and productivity is by using a job management and tracking tool.

Tradify is a job management app used by tens of thousands of tradespeople building better lives and businesses worldwide. It's designed to save you time on enquiries, quoting, scheduling, job tracking, invoicing, payments and managing subcontractors — all the features you need to manage and grow a successful trade business.
A long list of benefits:
Sign up for a 14-day free trial. No credit card required. No commitment. Or pop over to one of our live demo webinars to see Tradify in action.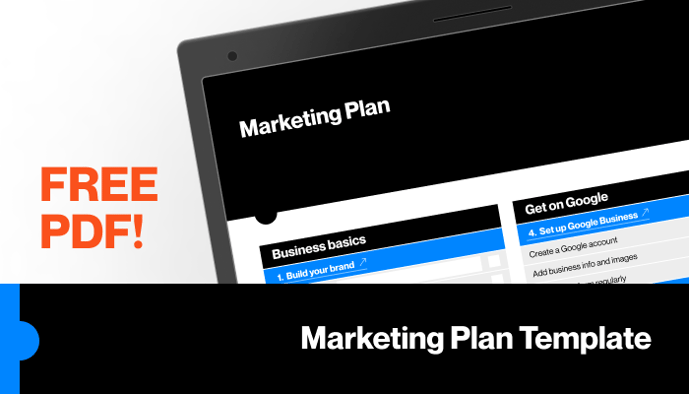 ---