Do you rely on MYOB to help manage your finances? Connect MYOB to Tradify job management software and run your whole business from one app. Our MYOB integration means you can automatically sync your quotes, invoices, payments, and more!
Are you charging enough? Work out your optimal rate with our free Charge-Out Rate Calculator!
Short on time? Skip ahead!
1. The lowdown on MYOB
The accounting software with over one million users
Working with Kiwi and Aussie businesses since the early '90s, MYOB is a popular choice for tradies to keep track of their finances and all-important tax obligations. Why is it so well-loved? It's accounting software that will grow with your business, so there's no need to learn new systems or make a big switch when things start ramping up.
You can easily add extra functions and features (like payroll and automatic superannuation calculations) as you grow from a sole operator to anything up to a band of one hundred.
Here's a brief rundown of the MYOB Business plan most popular with tradies:
MYOB AccountRight
MYOB's online accounting software is designed to get your business organised, stay compliant, and keep moving forward. This all-the-bells-and-whistles package has small to medium-sized trade businesses covered.
With AccountRight, you get all the must-have accounting features:
Calculate and track GST
Manage bills, quotes, invoices, and expenses
Create purchases and manage suppliers
Pay employees and track leave
Job tracking with budgets
You also get access to in-depth reporting and analytics including cash flow and inventory reporting. As your trade business grows, and you require more complex accounting functionality, you can add more features like payroll.
MYOB AccountRight is well-known for its inventory management software. You can accurately keep track of what materials you have in stock and automatically re-order them before you run out. If you're working with offshore suppliers, can also help you juggle multiple currencies.
2. MYOB + Tradify: streamline to maximise efficiency
As a tradie, it's easy to get bogged down by mundane, operational tasks that stop you from hitting those all-important growth targets.
Why do I need job management software as well?
Tradify takes a lot of the admin pain away, including creating quotes and estimates, scheduling jobs, logging timesheets and sending invoices. Plus, you can access the software anywhere, from any device, so you can get your admin sorted, no matter the circumstances.
While MYOB is focused on accounting and invoicing after the job is done, Tradify helps with your day-to-day job tracking. Connecting the two pieces of software together means you can use Tradify as your all-in-one app for daily operations and your accounting will be taken care of by MYOB in the background.
MYOB keeps you on top of your financials as they happen. By combining the two, things get even more streamlined – which means you can focus more on marketing, sales and customer service.
Here's why Tradify and MYOB are a match made in software heaven:
It's all online
Scrap the notebooks, bin the glove box pens and rejoice in the simplicity! When Tradify and MYOB come together, you'll get powerful cloud-based software that follows you from job to job, site to home, and even on holiday (if you need it!) And because you can do everything without being tied to a desk, firing off an invoice between jobs is just as easy as taking a peek at your bottom line – all in real time.
Stop chasing invoice payments
Tradify makes it easy to generate slick, professional invoices and send automated reminders to chase lagging payments. If you're using MYOB, there's no need to double down on admin and manually enter your invoice info over there. Tradify works alongside MYOB, so you can easily sync your invoices to your MYOB profile and reconcile payments quickly.
Here's how to write an invoice and get paid faster using Tradify.
Auditing and reporting become a breeze
The end of the financial year (EOFY) typically conjures up images of piles of paperwork, evenings spent hunched over a calculator, and stressful hours poring over figures – often at the last minute. With Tradify and MYOB, you'll skip towards the EOFY with smart software doing the hard yards for you. All the important financial data you need – income and expenses, GST, payroll – will be accessible in your MYOB account, making it easy to access and export the info you need to submit.
Make sure you've got your EOFY sorted with our checklists for tradies in Australia and New Zealand.
Customers and price lists – all in one place
Price lists, suppliers, and customer profiles can all be imported directly into MYOB with the click of a button. Best of all, any changes you make in Tradify will automatically update in MYOB.
When you're ready to integrate, here's how to import customers, price lists and suppliers from MYOB.
3. Stop doubling up on paperwork
Accounting and job management software are designed to make your life easier. But when you've got them operating in silos, you're missing an opportunity to save even more time and stress. Connecting MYOB and Tradify won't cost you an extra cent and means that two of the most important parts of your trade business job are working harmoniously – minus the double-down on data entry.
Sign up for a 14-day free trial. No credit card required. No commitment. Or pop over to one of our live demo webinars to see Tradify in action.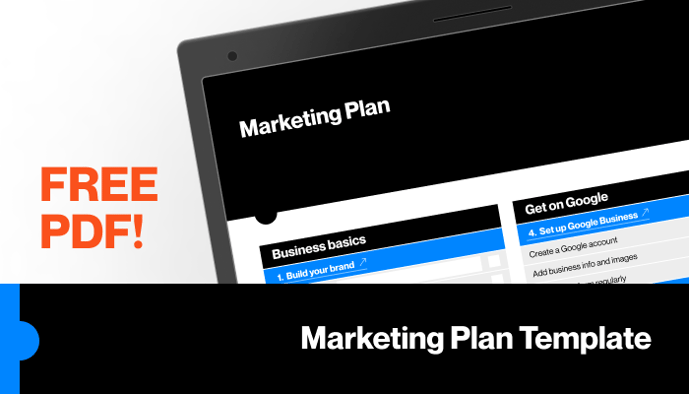 This article is not intended to be financial advice. We recommend discussing any specifics with your accounting provider.
---