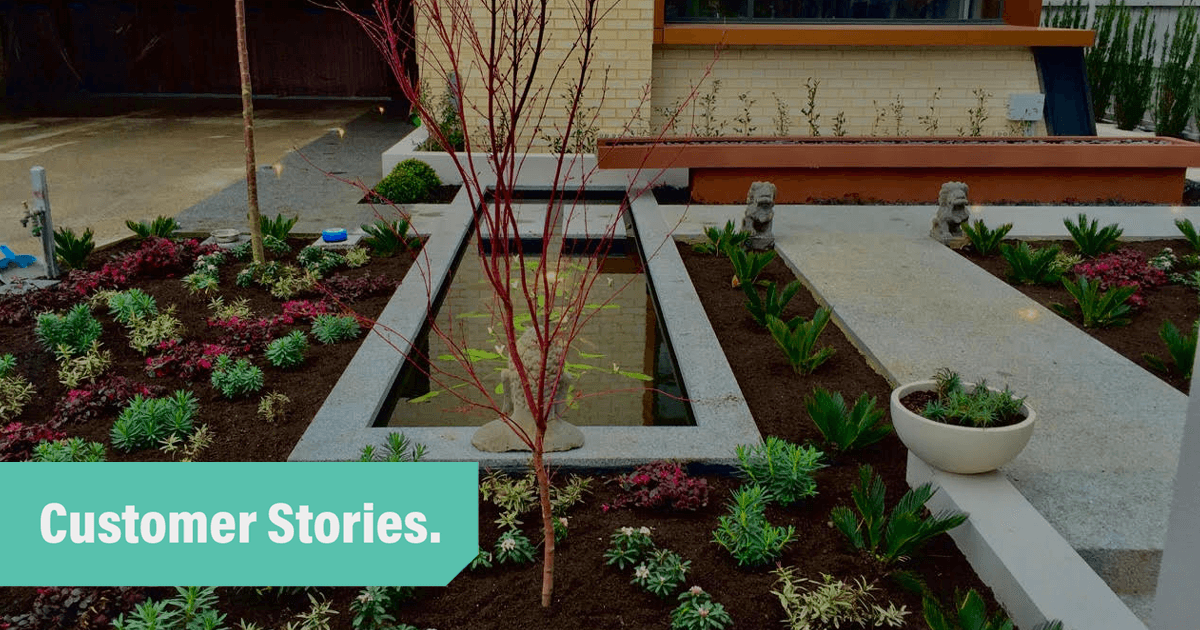 It's not every day an electrician finishes an apprenticeship and jumps straight into starting a business. But that's exactly what Adrian Zeephat did.
Adrian says he's always prioritised a healthy work-life balance, and the normal 9-5 never appealed to him. That's why at the ripe old age of 20, Adrian started ATZ Electrical and get this: he only works three days a week!
He spends the rest of his time dedicated to his role as a Jehovah's Witness, dabbling in a bit of woodworking and spending time with his wife.
Jumping into business head first, Adrian has complete control over his schedule and what jobs he takes on. He's also had to learn a few things the hard way. He tried to keep track of jobs using a few different systems, but often spent his days off doing admin work.
1. No indication of business health means lost profit
When Adrian first started, he was doing all the job tracking in his head, and juggled using notes and a calendar on his phone. Because he had no real record of pricing info, it was easy for Adrian to charge too low — which means he also lacked visibility of how profitable each job was.
"I wasn't aware of where I needed to change, or how the business was performing."
With work-life balance top of his priority list, the last thing Adrian wanted was to spend his spare time shuffling paperwork. As a result, he admits he was pretty cruisy, and in hindsight, was likely missing out on profit.
"You've got to sit down and crunch the numbers to figure out your profitability — gather all your invoices together," Adrian explains.
He knew that if he wanted to honour his three-day working week, he needed a system that did proper all-in-one job management. So, he began the hunt for a better solution.

2. Materials feature helps streamline business processes
Before landing on Tradify, Adrian looked into a few software solutions. He describes them as being 'clunky', and nothing completely fit the bill. It wasn't until earlier this year that he heard about Tradify through a friend, and decided to give it a go.
"I compared a whole heap of others, but Tradify was the best suited to what I needed. And Tradify is very simple — very user-friendly."
With Tradify, he can easily see a snapshot of where each job is, whether it's been quoted for, completed, or invoiced. It's helped him keep tabs on jobs to ensure the business is running at a profit.
When Adrian completes a job, he logs his hours alongside every material he's used. It means he knows exactly how much it's cost him to do the job, and what his hourly rate has been.
"That's one of the things that I really enjoy about Tradify. You can track all the costs associated with each job, so at the end, you know if it was profitable or if you need to adjust things."
3. Price lists simplify quoting
In the past, Adrian used MYOB for his quoting. He says it wasn't the most successful system and he'd sometimes miss work because of it.
"People would often say to me, 'I need you to do a quote,' and a couple of weeks could easily go by and I hadn't written that down anywhere, so I'd forget about it."
That doesn't happen anymore. Since using Tradify, Adrian creates a job on his phone and enters it under a 'to be quoted' progress tag. He can quickly see all active jobs, which means he never misses a quote.
It's a bonus that Adrian also has easy access to a price list of all his materials. Previously, he'd have to call his supplier nearly every single time he got a new job, to clarify the cost of materials. Now, quotes are easier and so much faster.
"Everything's already in there. I'm not having to call the supplier to refresh my memory of prices. That's been so handy and it's made the quoting process way more streamlined."
4. Scheduler means no more long workdays
Adrian works in the southeast suburbs of Melbourne and sometimes travels up to an hour to do several small jobs.
"It was hard to know whether I actually had enough hours in the day to complete all those little jobs, or how long I'd anticipate being on-site," he explains.
Sometimes he'd miscalculate his time, which wasn't great for business.
"You'd either have to pull a huge day, which no one loves doing! Or, you'd have to just say, 'Sorry, I'm not going to get to you'."
Since using Tradify's Scheduler, that issue has become a thing of the past.
"Having a list of active jobs is great for knowing what's coming up in the next couple of weeks."
As for Adrian's work-life balance, Tradify has become his number one admin tool.
"The biggest drawcard with Tradify is when I need to think about work, I open it up and everything's there. On my days off, I can switch it off and not think about it anymore because I know everything's taken care of and I haven't missed anything."
5. Tradify's a winner in Adrian's eyes!
Simple scheduling:

Adrian can plan for his days off.

User-friendly:

no downtime needed to learn a new system.

Quick quotes:

no job goes unquoted, increasing job win rate.

Price lists on file:

less time chasing costs from suppliers.

Automated processes:

less time spent shuffling paperwork.
Ready to give Tradify a go?
Start your 14-day free trial. No credit card required; no pressure. Or take a look at Tradify in action during one of our weekly 30-min live walkthroughs
---