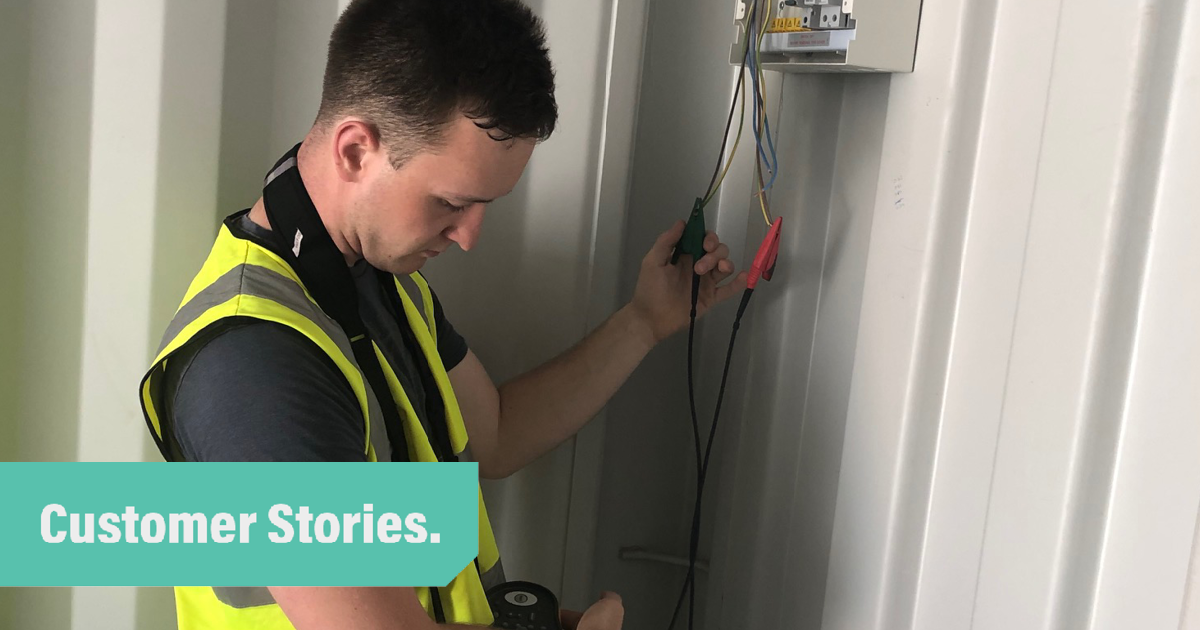 Fabian Lewis isn't one to muck around. He got an electrical apprenticeship under his belt as soon as he left college, dabbled in working for other companies, then quickly set up his own business – Sparks Plus Ltd. In just five years, Fabian went from school leaver, to apprentice, to trade business owner.
Sparks Plus has been running for two and a half years and Fabian had been balancing his own business with subcontracting for other electrical firms. This year, he decided to pack in the subcontracting work and go all guns blazing into his own business.
With plenty of industry connections, Fabian's had no issues securing work. He's won contracts working on the electrics for high-end garden and landscaping projects across Hampshire, Surrey, and Sussex. He does most of the work himself, but he's already got a team of casuals on call for when things get really busy.
While this might sound like an instant success story, Fabian has had to learn some things the hard way. With no structure in place for managing his business and subcontracting work, it was impossible to keep track of everything – which affected Fabian.
"It [admin] was becoming very frustrating," he explains.
1. Running two jobs with admin all over the show
Before life with Tradify, Fabian used a manual diary for scheduling jobs, Google Docs for quotes, and software provided by his bank for invoicing. He needed to manage jobs and keep track of his subcontracting work too. Juggling the two was a nightmare.
"I think the biggest thing I struggled with was keeping track of everything," he explains.
Fabian was pushed for time and found himself completely stretched trying to manage his admin across disparate systems. It wasn't good for business - or his stress level.
"It was a lot of additional work just to maintain everything – I couldn't keep everything balanced. I had separate documents and separate records for every single stage of a job."
2. No need for other software thanks to Tradify
A clever chap with a motivation to succeed, Fabian knew something needed to change - and fast! Luckily, he was able to rally up a recommendation quickly from his good friends at Artisan Electrics, who pointed him in the direction of Tradify.
"By the end of the free trial, I was convinced – I thought, this is fantastic, I'm just gonna go for it."
Nearly a year later, he hasn't looked back. Fabian says it's helped streamline his business. From inquiry to invoice, Tradify automatically copies the info over, so Fabian doesn't have to do that manually.
His favourite thing about Tradify is that everything is there, all in one place, from price lists to job service reports. What's more, Fabian's been able to ditch all the other laborious systems he was using previously.
"I'm loving Tradify. It's helped me manage everything, and I mean everything. I don't need any other software."
3. "If I didn't have the scheduler, I would literally be lost."
As with most tradespeople when they're starting, Fabian was using a diary to keep tabs on his jobs. But as the business got busier, the ol' pen and paper system couldn't keep up. Sometimes he'd even forget about jobs, he says.
"In the past, if I didn't keep a tight enough track of everything, I'd quite easily forget stuff."
Fabian often has to travel some distance to get to a job, which proved troublesome when he didn't have a clear schedule in front of him. Now, once the info is punched into Tradify's Scheduler, Fabian can relax knowing all his jobs are accounted for. It means he can use it for his subcontractors when he needs them too, and keep tabs on who's at what job.
"If I didn't have the Scheduler, I would literally be lost. It basically runs my life."
4. Easy quotes help keep tabs on profit
Before Tradify, Fabian's quoting system was a bit messy and it was costing him big time. He'd create his quotes on a Google Doc but admits that by the time he started a job, he'd have forgotten what he'd quoted for it.
"I'd have to dig back on all my previous quotes and I'd often wonder if I'd under or over-quoted. It took a lot of time out of my day."
Thankfully, Tradify has changed all that. With more streamlined quoting and invoicing, Fabian has more time to spend on other essential business tasks.
"It's so helpful, because you can just copy the quote to the invoice, and you don't have to create a new invoice, line by line, all over again. You just hit 'invoice a job' and away it goes."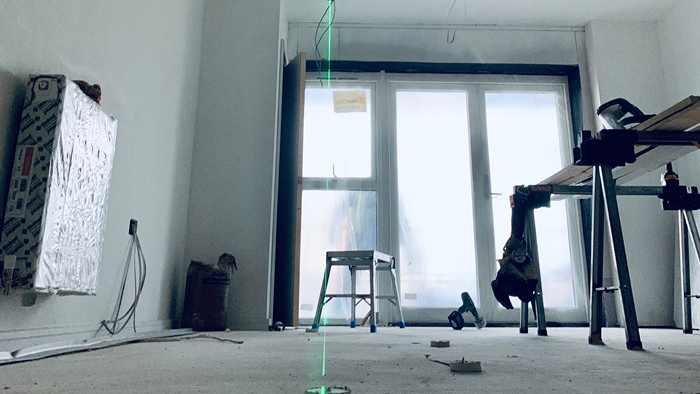 Tradify's quoting system also ensures that Fabian never under or over-quotes again.
"The way it stores information is great. When you add a price list item, you can just recall the exact price – you don't have to second-guess what you charged for it in the past."
If you're yet to jump on the Tradify train, Fabian's got some sound advice – he says you're wasting your time using an old-school system.
"If I'm ever asked for a recommendation, I always suggest Tradify – 100%."
5. Fabian says Tradify has sparked up business!
Simple scheduling: no jobs ever forgotten.
Saves time: automation removes manual-heavy admin tasks.
Streamlines accounting: no under or over-quoting.
Multi-functional: no need for other software.
Automated processes: free up Fabian's time, more time on the tools.
Ready to give Tradify a go?
Start your 14-day Free Trial. No credit card required. No pressure. Or take a look at Tradify in action during one of our weekly 30-min live walkthroughs.
---