Three successful YouTube tradesmen share their secrets
More video content is uploaded to YouTube every 60 days than the three major U.S. television networks have created in the last 60 years.
In 2018, 74% of New Zealanders were active users of YouTube – that's a smidge more than Facebook (73%). In Australia, 1 in 2 people use YouTube, and in the UK, YouTube is ranked as the second most popular social media channel – a reported 37.1 million UK adults used YouTube in 2018-2019.
But even though the video platform is arguably just as popular as Facebook, it's often not the first social media channel that tradies choose for marketing their business. But why not? In the video below, tradesman-turned-influencer Nick Bundy talks about the value of YouTube for trade businesses.
YouTube was created in February 2005 by three ex-PayPal employees, and sold to Google in 2006. For UK electricians Dan Seaber-Shinn and Jordan Farley, starting YouTube channels have been one of their most profitable marketing strategies – allowing them to showcase their work, and ultimately win more work.
Tradify chatted with Dan and Jordan about all things YouTube: when and why they started their channels, how they make their videos and what advice they'd give to other tradespeople keen to get behind – and in front of – the camera.
DSS Electrical: Dan's YouTube story
A desire to showcase his work differently – and his natural competitive streak – are what drove Dan to grab a camera and have a go.
"When everyone was throwing money at the phone book, I thought, 'What can I do differently?'"
Since uploading his first video two years ago, Dan now has over 25,000 subscribers. Dan and his wife edit all of their videos and focus on publishing content that shows the reality of work as an electrician.
"The cock-ups, blowing up stuff, and the imperfections – that's what resonates with people."
Artisan Electrics: Jordan's YouTube story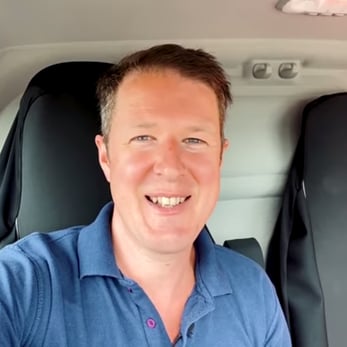 When he first started his YouTube account in 2016, Jordan set it up alongside his other social media accounts. "More so I could use my username over there before someone else," he says.
Jordan has always been interested in video editing, often tinkering on iMovie to create videos of his holidays. Initially, he decided to film and upload a couple of videos to YouTube to showcase some of his smaller jobs.
"I viewed it as a platform to showcase my work to potential customers – but nothing too serious at the start."
One day, one of his videos got loads of views – and things began to snowball. Jordan now posts three videos a week to over 62,000 subscribers. He aims to share content that is entertaining and educational.
"It's more like a vlog [video blog] of my day-to-day working life as well as talking about some of the issues of the trade or how I've fixed problems I've come across on the job."
Winning work through YouTube
Dan has earned ₤17,500 worth of work in a year from customers who have found him on YouTube. Jordan also gets a lot of his jobs through his YouTube channel. As Jordan explains, YouTube is the perfect opportunity to show potential customers your personality and standard of work before they hire you – so when they contact you for a quote, they're much more likely to convert into paying clients.
"It 100% wins me business," Dan says. "People tell me they've found me on YouTube – I don't chase them."

"I now have lots of learner electricians watching my channel, especially now lots are having to learn online, so it's not the main reason I'm doing it but YouTube has definitely helped my business," Jordan says.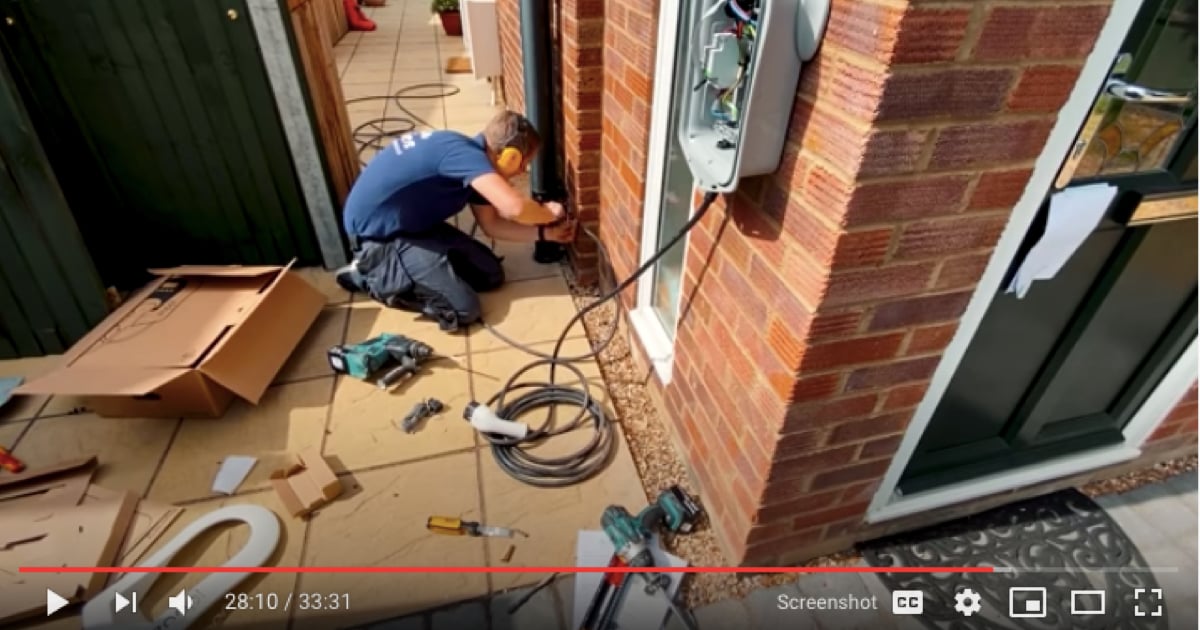 It has its pros and cons
While both Dan and Jordan agree that YouTube is a fantastic way to market your trades business, there are some things you need to be prepared for.
There's a lot involved in planning, filming and editing footage that can be all-consuming, says Jordan. On top of that, there's replying to all of the comments and messages, Dan adds.
Then there's the keyboard warriors and negative Neils who like to pick apart your work:
"It's something I've had to get used to," Jordan says.
But, once you get the hang of things and find a workflow that suits you best, the possibilities are endless.
"I didn't expect so many people to be interested in watching another electrician working, but that's what I love about YouTube. You can put anything on it and there will be someone interested in it," Jordan says.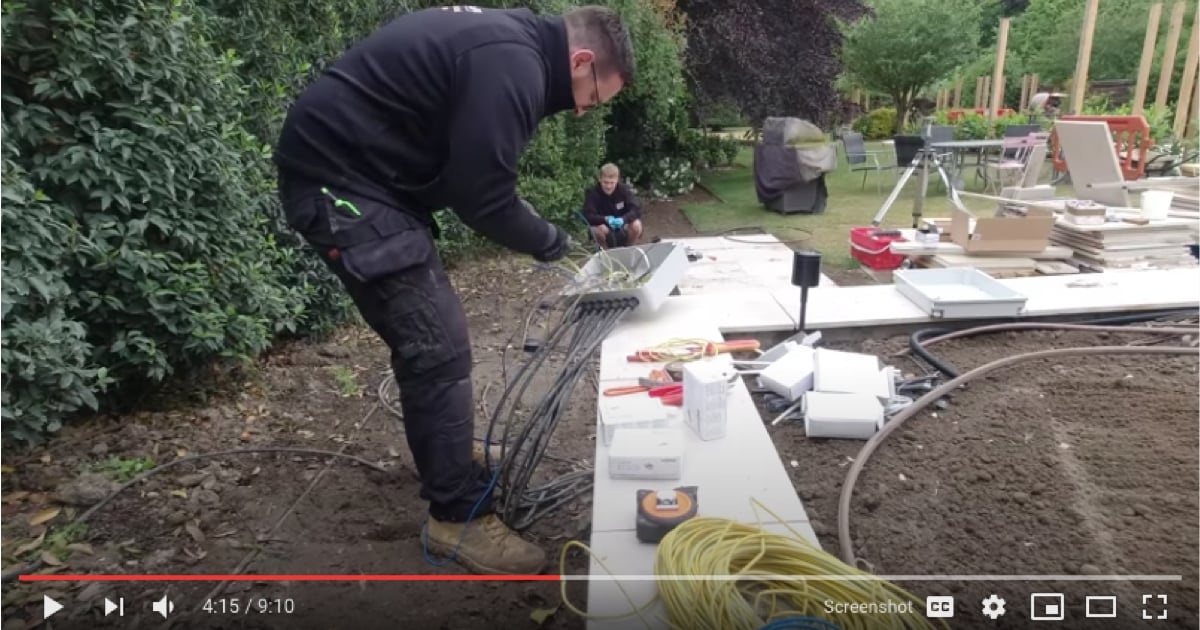 Tips from the experts
If you're considering using YouTube to market your trades business, take note of these tips:
Keep things simple.


"I've done some specific videos that market just to potential customers – short and sweet to show my services. The rest are vlogs."

Don't get too involved with fancy transitions.




Use Google-friendly video descriptions.


Because YouTube is now owned by Google, it uses a similar search algorithm. Use that to your advantage.




Confidence will come with practice.


"I really struggled to start with – I wouldn't film in front of anyone. Now my wife and I walk around filming a giant selfie,"

Dan says.




Have a plan.


The easiest way to avoid wasting time is to have a plan, film as much as you can – then edit later.




Respond to comments at set times.


"We'll put a video up, give it a couple of hours, then have a look at the comments. The first night we'll read through and comment, then a couple of days after that as well,"

Dan explains.




Watch when other people are posting.


Then find a spot where no one else is going.




Turn off email and phone notifications.


Otherwise, they'll consume your time.




You don't need fancy equipment.


"I use an iPhone 11 Pro. As phones have improved, so has the camera quality. I do also have a professional DSLR but it's not necessary,"

Jordan says.




Use nice thumbnails.


Find a design you like and stick with it.
Video – the way of the future
YouTube is the top video network worldwide and when used effectively, it can be a powerful tool to add to your marketing kit. For Dan and Jordan, it has presented more than just an opportunity to build a following and make money.
"It's created a community of electricians who talk about their jobs and learn from each other – that's been an amazing experience."
Unless you're one of the lucky few to go viral, YouTube is like any other form of marketing – success takes time and consistency. Find a way to demonstrate your work and experience that's engaging. If in doubt, here's Jordan's last pearl of wisdom.
"Just start. Don't overthink things. Put up a few videos and see what happens. Don't worry if you don't get many views at the start – they'll come."
Check out Dan & Jordan's YouTube channels:
Other helpful guides for social media marketing: