Fast quotes, booking jobs, more time to spend with family
For almost two decades, Craig Gifford has made his living working in various sectors of the electrical industry. Most of that time, he was working for someone else, until he decided to take voluntary redundancy – and start his own business, Gifford's Electrical. One year on and Craig has built up an impressive portfolio of clients – some commercial properties but the majority domestic dwellings.
With so many years of experience under his belt, Craig knew he had the skills to make it on his own – but he had not run a business before. He'd been following a fellow UK electrician on YouTube for some time, and that's where he came across a system that would change his working life.
"I'd go into a client's house and be writing on pen and pad… I wanted something that was more modern and professional," Craig says.
Manual processes took too long
When Craig first started, he did what many tradespeople do – found a manual admin process that worked but wasn't overly efficient. When approached by a client, he would use his accounting system QuickBooks to create a quote, which involved a lot of calculations and sourcing price codes. He'd then book the job in his calendar, and when he was finished there was more paperwork to complete.
After a few months, Craig realised that if his business was going to be successful he would need to find another way of doing things. That's when he came across a video on YouTube from Luke Wichard, aka My Trusted Electrician.
"I didn't know what I was looking for, but I saw Luke had a promo code for Tradify. What took me six or seven different manual processes to complete, Luke was doing in one. I thought, I've got nothing to lose!"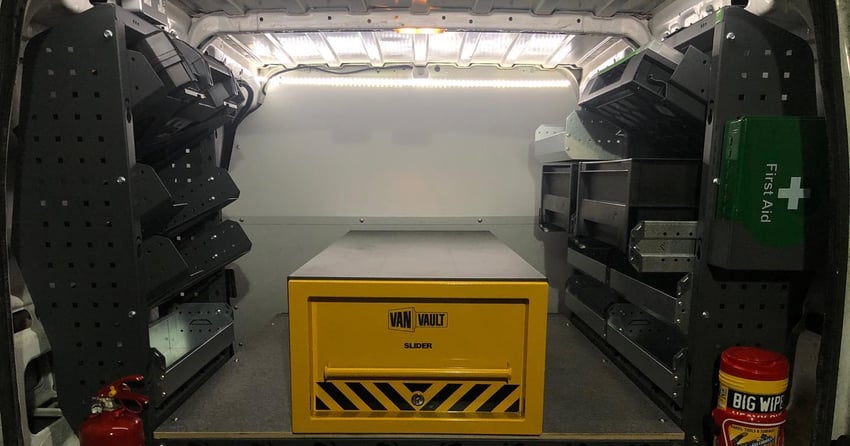 The right mix of functionality
Craig says he chose Tradify because it had a mixture of everything. The app could streamline his job tracking and scheduling, and he could integrate his accounting system. This was functionality that would ultimately give Craig what he needed – time!
"For tradesmen, time is money, so the quicker I can do things, the more money I can make and the less time I spend dealing with or worrying about the administration side of my business."
Increased efficiency, simplified workflow
By using a job management app, Craig has been able to simplify his admin. He's gone from using a mix of paper-based, manual processes and systems to a single, fail-proof solution.
Enquiries on his website, supplier price codes, importing new customer information and taking care of his accounts – it all goes seamlessly into Tradify, which he can access from his phone or tablet from home or on the job. His clients have noticed the change too.
"Even my wife uses Tradify to see what work I have on so we can plan her schedule around mine and getting the kids to school," Craig says.
Speedy quotes, more jobs
One of the most significant improvements to Craig's admin is how quickly he can send prospective customers a quote. More than that, within a matter of minutes he's able to produce a detailed breakdown of what the job will cost – something that used to take him hours.
Craig has Tradify and QuickBooks synced. He's built price lists for jobs he does often. He can easily update his prices when he needs to and create custom fitting quotes including the cost of materials and time to install – because all the information is in one place.
"I used to spend so much time looking for prices for materials and communicating with suppliers, only to provide a pretty generic quote. Now, they're custom for each client, more detailed, and I can send them straight to the client."
"I can also see what my profit margins are looking like on each job," Craig adds.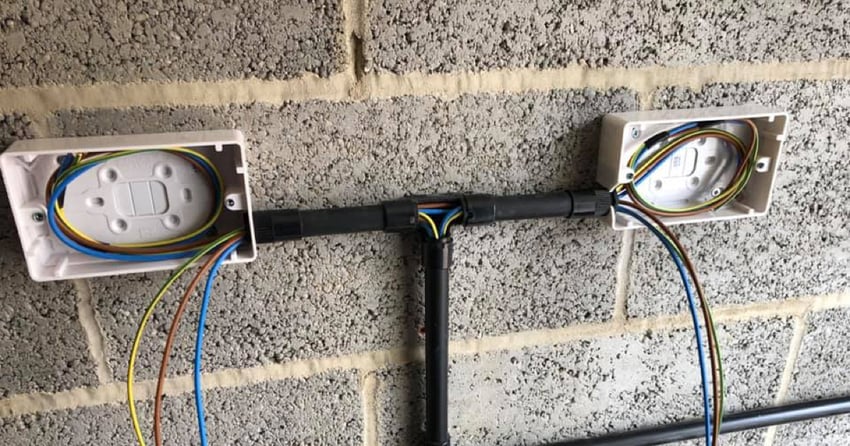 No more chasing: automatic payment reminders
It's a tradie's rite of passage to waste time chasing invoice payments. Unfortunately, it can impact cash flow, something Craig was all too familiar with.
Now, with the click of a settings button, Craig has enabled automatic payment reminders and Tradify does all the chasing for him.
"Before, I was having to chase my clients - to respond to quotes and pay my invoices. Now, they're automatically reminded, and to stop the payment reminders, they need to pay me," Craig laughs.
"With the Tradify reminders, there has been a phenomenal improvement in my quote acceptance rates and I'm getting paid faster."
Integrated web enquiry form
While recently revamping his website, Craig was also able to integrate a Tradify enquiry form. Now, when customers contact him through his website, their enquiries go straight into Tradify, "saving me time so I don't have to manually input the data."
Use tech earlier, it's better
Gifford's Electrical had been running for three months when Craig made the call to invest in job management software. He believes making that decision so early has saved him "a world of pain."
He knows those who are reluctant to change will always find it difficult, but the sooner you embrace technology, the faster you'll be able to make more money.
"It's better for business not to use multiple systems - it just makes things too time-consuming."
Craig found Tradify simple and straightforward to learn. He used the import function to transfer client information into the system and can even directly import price list files from his wholesalers (no manual input required).
"I think the earlier you can move away from a paper-based system, the quicker you can get used to the system and start using it to its full potential," Craig adds.
Craig says Tradify is the tradie app for him
Improved quote win rate means business is making more money
Simplified workflow: from enquiry to invoice
Cloud-based app: client and job info accessible from anywhere
Automatic payment reminders take the work out of getting paid
Built for tradies: job management app modern and more professional
To learn more about Craig & Gifford's Electrical check out their website, Facebook page, Instagram or watch Craig's latest YouTube videos.
Interested in giving Tradify a go?
Start a 14-day Free Trial. No credit card required. No pressure. Or jump on one of our weekly 30-min live demos as we show you Tradify in action.
---