If you love the outdoors, enjoy working with your hands and have an eye for design, landscape gardening could be a great career choice. Landscape gardening is the perfect career path for those who value a job where no two days are the same — you could be working on parks, home gardens, new housing developments, and public areas.
Additionally, you'll also get to utilise or learn some construction skills – you'll need to know how to build fences, trellises, pagodas and park benches. So, how do you get started? Well, if landscaping experience is what you lack, then the best first step is usually to become qualified with a landscape gardening apprenticeship.
Interviewing for an apprenticeship? Download our free Interview Questions to help you prepare!
For other trade apprenticeship advice, check out these guides:
So how do you get a landscape gardening apprenticeship? Here's what you need to know:
Short on time? Skip Ahead!
1. Finding landscaping apprenticeships
The best place to find landscape gardening apprenticeship opportunities is through trade association sites, online job boards, and vocational colleges in your area. It also pays to reach out to local landscaping companies to express your interest. Many potential employers will be happy to have awesome apprentices helping out, so don't be shy! You can also take advantage of government resources for useful information to get you started and help you find companies actively looking for apprentices.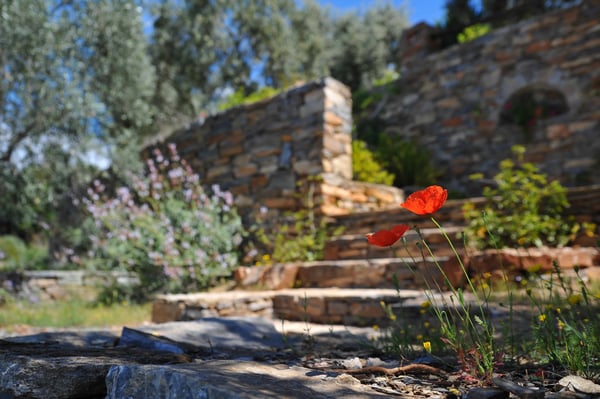 2. Age requirements
While there is no limit to how old you can be to become a landscaping apprentice, each country has its own employment laws and minimum age requirements. In most cases, you can apply for an apprenticeship toward the end of secondary school. Chances are that you'll have more luck picking up apprenticeships as you get closer to 18 or older, though.
🇬🇧 United Kingdom - You can apply for an apprenticeship while you're still at school, but you must be 16 by the time your apprenticeship starts. If you think you need help to prepare for working life, the government has designed a training course to get you set up.
🇺🇸 USA - Because landscaping isn't considered a particularly hazardous trade, the minimum age to start an apprenticeship in the US is 16, as opposed to 18 for other trades.
🇦🇺 Australia - If you're 17 or older, or have completed Year 10 of secondary school, you can do a landscape gardening apprenticeship. You can also apply to Australian School-Based Apprenticeships to get started on your training while finishing school.
🇳🇿 New Zealand - Anyone 16 years and older can apply for a landscape gardening apprenticeship in NZ. Once you've reached the minimum starting age and meet qualification entry requirements, you can jump into an apprenticeship.
3. Completing your apprenticeship
Generally, it takes two to three years to graduate from apprentice to landscape gardener. Once you've finished, you'll be ready to confidently start your chosen role.
4. Putting together a CV
Your CV is an opportunity to get your foot in the door, so it's important to sell yourself. If you're serious about finding a good job with an experienced mentor, a well-written CV can make all the difference. Here are some tips:
The first paragraph should be personal
Underneath your name, address and contact details, write a little about your personality, work ethic, goals and attributes, to show potential employers what it would be like to work with you.
Include all work experience
All work experience is important to share on your CV. Even if you've just finished secondary school and your experience doesn't seem relevant, holding down a job shows a good work ethic.
Think about the skills you learnt in each job, and include them under the job title.
Include all education and training
Beginning with your most recent qualifications, list your education in descending order. Include grades you're proud of and put emphasis on courses you've studied that may be relevant, like design, science, or math. Include any certificates or awards you may have won during your school years.
Show off your skills
Be confident! Your CV is the one place where it pays to brag. Are you a great communicator? Are you known for being reliable under pressure? Alongside some soft skills, include hard skills specific to landscaping. For example, if you've done some woodworking or landscaping work in the past (no matter how small), let it be known! Whatever skills you have, use them to your advantage!
Cover letters are key
A cover letter is a great way to make your application a little more personal and relatable. Demonstrate that you understand the role and how your skills would make you successful. You should tailor each cover letter to match the business and job you're applying for.
Do your homework
There are many online resources you can use to gain a deeper insight into the landscaping industry. By thoroughly researching your chosen trade, you'll pick up useful terminology and knowledge to boost your confidence. Our YouTube videos and podcasts will show you what it's like working in the trades too.
5. Prepare for your interview
Once you've wowed them with your CV, you'll likely have an in-person interview. Here's how you can prepare:
Do your research. Learn everything you can about the company you'd like to work for, the person interviewing you and the job description.
Practise answering common interview questions. Our comprehensive list of Interview Questions for Apprentices will make sure you're covered no matter what curve balls get thrown your way.
Dress the part. Looking scruffy won't send the right message. This doesn't been you need to suit up, just try to look neat, tidy, and professional.
6. What's there to look forward to?
Over the past two years of COVID-19 lockdowns, many households developed a green thumb and set about creating great outdoor spaces in their homes. But now that everyone's starting to head back into work, the time for DIY landscaping has seemingly come to an end. This is good news for landscaping professionals, as they're likely to be in hot demand from here on out.
Although it's possible to work as a landscape gardener without formal qualifications, a formal apprenticeship will help you level up as quickly as possible and potentially reach the stage where you might consider starting a landscaping business yourself.
Landscape gardeners use Tradify to grow their businesses. Sign up for a free 14-day trial, or jump into one of our weekly live walkthroughs.
---