Plumbing isn't just a job, it's a career. The good news is that globally, the demand for good plumbers is high. In a world where work is increasingly outsourced for cost-saving purposes, plumbing is a hands-on role that requires good tradespeople on the ground.
Interviewing for an apprenticeship? Download our free Interview Questions to help you prepare!

The first step to any successful plumbing career is an apprenticeship. Here's what you need to know:
You can skip ahead here:
For other trade apprenticeship advice, check out these guides:
1. How to find plumbing apprenticeship opportunities
Plumbing apprenticeships are widely available in most countries and many governments offer new apprentices funding to help them into qualified trades careers.
Plumbing apprenticeships are in high demand, which can sometimes mean a little extra graft to secure one. Don't let this put you off, as an enthusiastic attitude and willingness to learn will put you in good stead.
A quick search online can bring up heaps of potential plumbing apprenticeships in your area. Check trade association websites, online job boards, and vocational institutions. Here are some great places to start: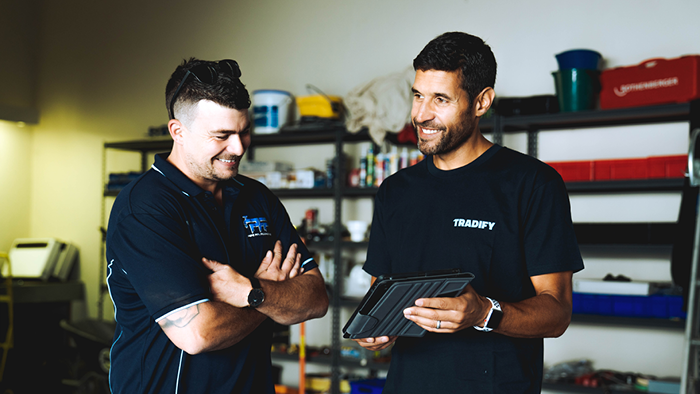 2. Minimum age requirements for a plumbing apprenticeship
In most OECD countries, the minimum age for plumbing apprenticeships is 16. This gives you time to knuckle down in high school – maths, science, and English are particularly beneficial when entering the plumbing trade. Some schools partner with training institutions to provide youth apprenticeships (check with your school). But regardless of where you live, there's no upper age limit for starting a plumbing apprenticeship.
3. How long does it take to complete a plumbing apprenticeship?
To become a qualified and confident plumber, you'll need to dedicate around four to five years to your apprenticeship (four years if you're studying in the UK or Australia, and up to five years if you're in the US or NZ). This includes workplace hands-on experience and essential classroom learning. When on-site, any jobs you do will be overseen by your employer or mentor. As you progress through your apprenticeship and get ready to go it alone, supervision will decrease, allowing you to perfect your plumbing skills.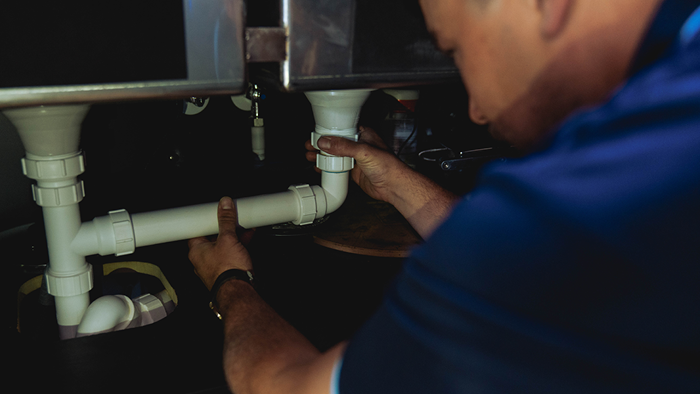 4. Make your CV or resume count
You'll need to wow potential employers with your skills, experience and enthusiasm for the trade. In the first instance, you'll do this via your CV. There are lots of free CV templates available online to help you get started, but here are our top tips on CV writing for aspiring apprentices:
Get up close and personal
Write a brief, engaging personal profile and place it at the top of your CV. As the first thing that potential employers see, it should capture their attention and make them want to find out more about you. Use your personal profile to describe your best qualities and your commitment to the plumbing trade.
Make your work experience count
Scratching your head and wondering what work experience you could include on your CV? Even if you have no experience, you can draw on skills that you have developed at your summer job, shadowing friends and family on the tools, or even from what you might have learned online. The internet has a wealth of useful information, so use it to your advantage. Our YouTube videos and podcast are a great way to learn some key terminology, gain insights into the trade, and learn what employers are looking for.
Document your qualifications and achievements
Be sure to list all your high school qualifications as well as any short or vocational courses you've completed. If you've participated in-school challenges, competitions, or gained a special award for a subject or piece of work, this is the place to celebrate your achievements.
Show off your skills
List off some of your biggest skills and write a brief sentence on how you think they will help you succeed in the plumbing industry. From problem-solving to punctuality, these skills will stand you in good stead for an apprenticeship. Plumbing is a hands-on profession, so mention any instances where you've used practical skills to solve problems.
When applying for plumbing apprenticeships, be sure to read the job advert carefully. Employers will often ask you to include a cover letter with your application — make sure yours addresses the role being advertised and highlights the most relevant experience from your CV.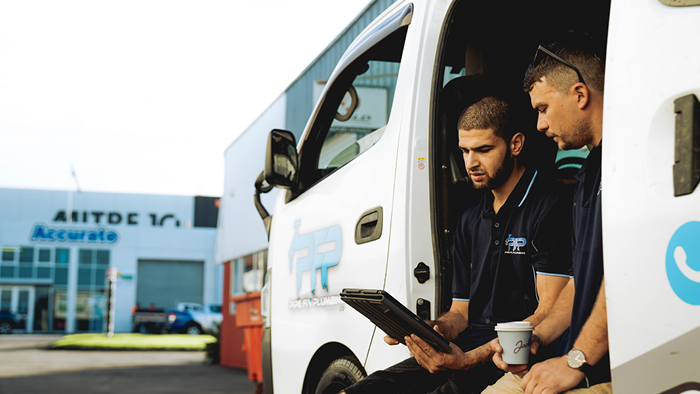 5. Get interview ready
Don't be disheartened if you don't hear from the first job you apply for. The more applications you fire off, the more chances you'll have to secure your dream apprenticeship. Once you receive an interview invite, it's time to do your research on the company. Knowing the size and location of the company, what they do, and how they work, will showcase your enthusiasm for plumbing. Be sure to download Tradify's handy interview questions for Apprentices to get an insight into the questions that are likely to come up so that you can be prepared for whatever questions come your way.
Download your free Interview Questions for Apprentices!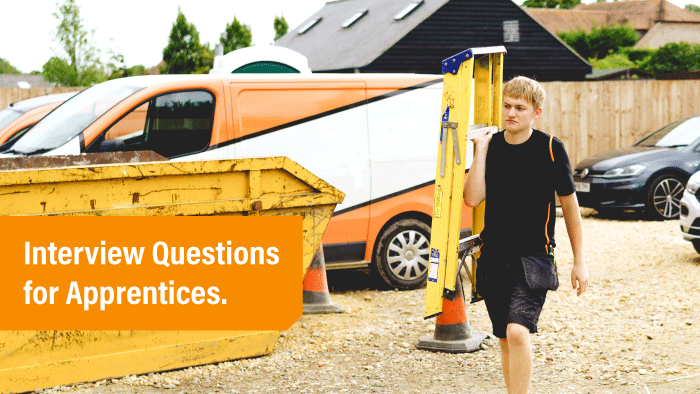 6. A glimpse into the future
With job prospects and earning potential high, the world will be your oyster once you have a plumbing apprenticeship under your belt. You'll have many plumbing pathways to choose from, so, whether you're working on industrial sites, commercial spaces, or in domestic houses, you'll never be short of a job. You might even want to consider starting a plumbing business.
Plumbers who want to grow successful trade businesses use Tradify. Sign up for a free 14-day trial, or jump into one of our weekly live walkthroughs.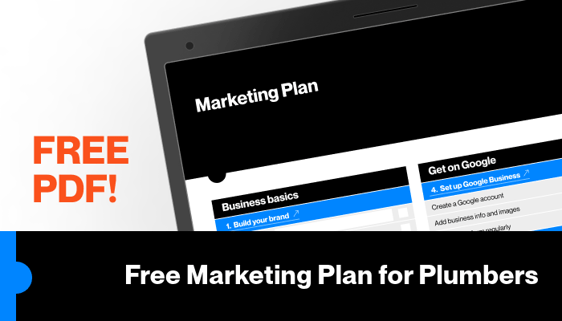 ---