If you're handy and enjoy woodworking, becoming a joiner is an excellent career choice. Joinery and carpentry are often, mistakenly, thought of as the same trade. These trades share many similarities and some people train in both, but they're separate careers with their own unique opportunities and requirements. Find out more about the differences between a joiner and a carpenter.
Interviewing for an apprenticeship? Download our free Interview Questions to help you prepare!
To get a head start in joinery, you'll need to enrol in a joinery apprenticeship. Here's what you need to know.
You can skip ahead here:
For other trade apprenticeship advice, check out these guides:
1. How to find joinery apprenticeship opportunities
Dedication and a willingness to put yourself out there are the keys to securing a joinery apprenticeship. There's generally no shortage of joinery apprenticeships out there, and governments in some countries even offer partial or full funding. To boost your chances of securing an apprenticeship, check trade association websites, online job boards and vocational colleges.
2. Minimum age requirements for a joinery apprenticeship
In most countries, you can start your joinery apprenticeship straight from school. Your high school qualifications will come into play when applying, as maths, English, and any design courses are particularly relevant to the joinery trade. So, be sure to study hard at school and get the best grades you can.
🇬🇧 United Kingdom: you won't be able to start a joinery apprenticeship until you're 16 and have left full-time education. However, many UK high schools now offer some vocational courses to older students (generally, aged 14-16).
🇺🇸 USA: apprenticeship age requirements in the US may vary depending on the state or union concerned. However, most joinery programmes throughout the US require applicants to be at least 18 years old and have completed their high school diploma.
🇦🇺 Australia: to start your joinery apprenticeship, you need to have completed year 10 at high school. Many schools have signed up to the

Australian school-based apprenticeships program

, offering you the chance to finish years 11 and 12 whilst completing part-time vocational training in the workplace. To find out more, contact the relevant

Australian Apprenticeship Support Network

.
🇳🇿 New Zealand: you can start your apprenticeship straight from school at the age of 16.

Vocational Pathways

have also been developed to help high school students in years 11 and 12 gain some real-life work experience in tandem with their studies.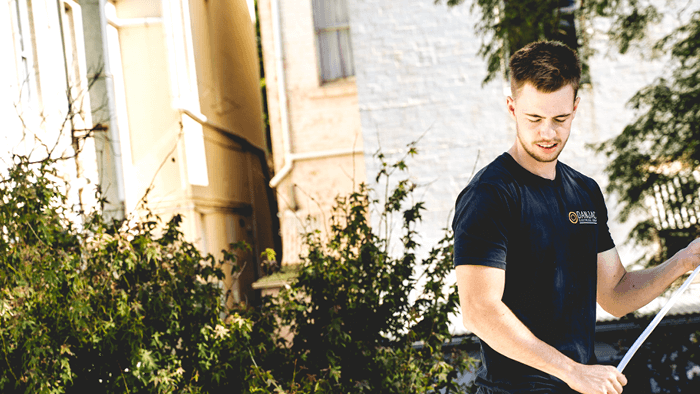 3. How long does it take to complete a joinery apprenticeship?
Your joinery apprenticeship will take between three and four years to complete. Throughout your apprenticeship, your time will be split between work-based learning and classroom or home-based study. All on-site work will be overseen by a qualified mentor or assessor who will guide you through your apprenticeship and help you gain confidence in the joinery trade.
🇬🇧 UK: it usually takes three years to complete the required NVQ Level 2 & 3 to become a fully-qualified joiner.
🇺🇸 USA: allow four years to complete all elements of your joinery apprenticeship.
🇦🇺 Australia: it generally takes four years to complete a joinery apprenticeship for full-time apprentices.
🇳🇿 New Zealand: you'll need three to four years to complete your joinery apprenticeship, depending on how quickly you complete the units and assessed hours of work.
4. Make your CV or resume count
Getting your foot on the apprenticeship ladder is the first step to becoming a joiner. To do so, you'll need to apply for a suitable job that will support you through your joinery apprenticeship. When it comes to applying, you'll first need a CV and cover letter. Here's how to make yours stand out:
Write an engaging personal profile
A personal profile is the opening statement of your CV. This is what draws in potential employers, so make sure you spend time getting it right. Your profile should sum up your unique skill set, characteristics, and work experience in a few short sentences. Keep it focused and to the point, eliminating 'waffle' or unnecessary words and phrases.
Outline your work experience
If you're fresh out of school or college, your paid work experience in the trade might be on the slim side. Don't worry! Include any summer jobs, relevant work experience and voluntary positions. The internet also has a wealth of useful information. Our YouTube videos and podcasts are a great way to learn some key terminology, gain insights into the trade, and see what employers are looking for.
List your training and qualifications
Be sure to list all your high school qualifications. If you've gained awards for extra-curricular activities or taken any courses on things like First Aid or Health & Safety, be sure to include these too.
Brag about your skills
You may not have a huge amount of work experience, but this doesn't prevent you from demonstrating your skills. From communication to time management, skills are something you can use to promote yourself. Joinery requires great attention to detail and a practical mindset, so be sure to detail any times you've displayed these qualities.
Back up your CV with a well-written cover letter
Most apprenticeship applications will require you to submit a cover letter as well as your CV. The cover letter is another chance to showcase what you can offer the trade. This is your opportunity to take a deeper dive into who you are so that employers can understand you at a personal level.
Ensure you tailor your cover letter to the company or business that you're applying for. Check out their website and try to get a feel of their culture and values, and see if you can relate to these factors in your cover letter.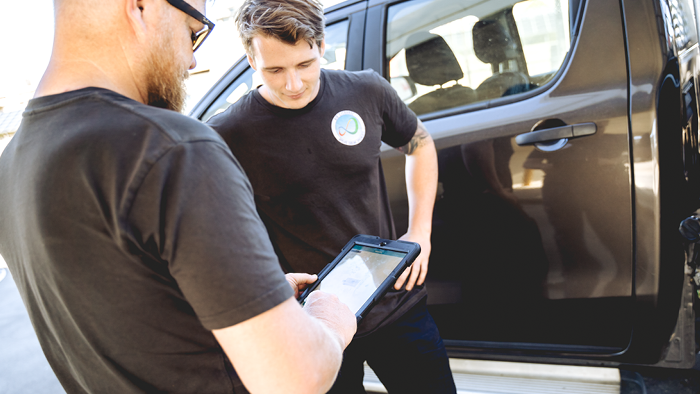 5. Get interview ready
Once you get an interview, it's time to prepare! First impressions count, so think about what you'll wear on the day. Although joinery is a physical job that requires hard-wearing clothes and safety gear, it pays to turn up looking tidy and organised.
As well as your appearance, you'll need to spend some more time before your interview researching the company and the role. Tradify's handy Interview Questions for Apprentices will give you a head start on interview preparation. As the saying goes: fail to prepare, prepare to fail! So, put in the research and go that extra mile — your interviewer will appreciate it!
Download your free Interview Questions for Apprentices!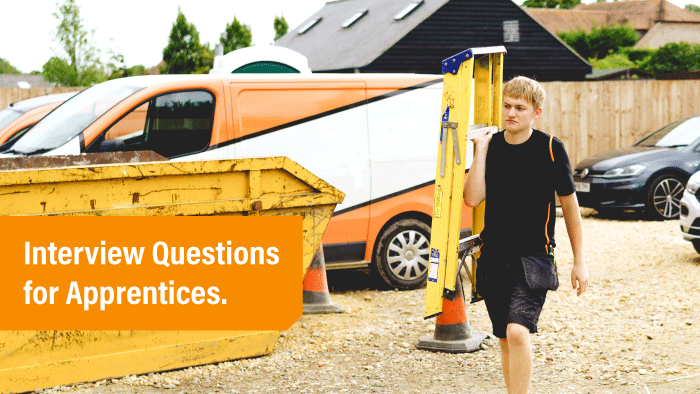 6. Keep your eyes on the prize
Once you've completed your apprenticeship, you'll be ready to launch your joinery career and reap the rewards of your hard work. After gaining some real-life experience in the trade, you might want to join the numerous tradespeople who have started their own trade business. Who knows, one day you could be running your own successful joinery business, and find yourself in a position to take on a new apprentice.
Joiners who want to grow successful trade businesses use Tradify. Sign up for a free 14-day trial, or jump into one of our weekly live walkthroughs.
---