Ever wonder why your competition gets the top spot in Google search results, but you're stuck underneath them? Maybe you're trying to figure out how to even show up at all? The secret to winning Google's ranking race is called SEO (Search Engine Optimisation) and the prize for a podium finish is a huge visibility boost for your business.
There's a lot you can do when it comes to SEO, but there's only a handful of things you must do to show up. This article will focus on the basic must-haves for your trade business.
For more help marketing your business, download our free Marketing Toolkit for Tradespeople.
If you do any SEO at all, make sure it's these three things:
1. Create a simple website
With Tradify's Instant Website, it couldn't be simpler to get yourself online. Follow our website-building steps and you'll be reaping the rewards of the internet in no time.
List your services clearly
The most important thing you can do is make it crystal clear how you can help people. If you offer a range of services, all of them must be listed on your website. Add a few sentences about what each service includes, and how to get in touch for a quote.
Use real imagery
Try to stay away from obvious stock photography on your website. It's best to use real photos of you, your team, and your work. Real photos build trust with potential customers and increase the odds that they reach out.
Check out our photography tips for tradespeople.

Make sure it looks good on any device
With so many different mobile, tablet, and desktop devices being used, it's important to check that your website looks good no matter the screen size. You can test this yourself by visiting your website from different devices or changing your browser window size.
If it doesn't look quite right to you, try editing the images or tweaking words to fit better. Above all else, make sure your main 'call to action' stands out (that's the button you want people to click to get in touch with you).
2. Use Google's free tools
While Google doesn't often reveal specific algorithm secrets, they are very clear about what their overall goals are for Google Search. There's no quick hack for ranking #1, but looking to Google for information is a good place to start. To help you out even more, they offer a range of free tools you can use to enhance your Google visibility.
Set up Google Business
If you don't have a website, you should at least have a Google Business. Even if you've never heard of Google Business, you've definitely seen it. Any time a business listing appears in Google Maps, or in the sidebar of Google Search, it's because they've set up Google Business. It's also the hub for those all-important Google reviews.
Check out our guide on 'How to Set Up Google Business for Trade Businesses'.
Tip: Get your Google review link from your listing and learn how to get regular 5-star reviews.
Set up Google Search Console
If you have a website, you need to connect it to Google Search Console. This free tool is your look into how Google views your website. You can use it to give Google extra information about your site and also track results from Google Search over time.
Learn how to set up Google Search Console.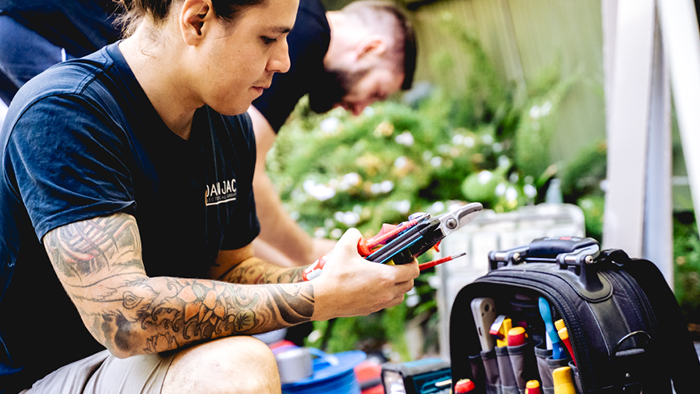 Bing places
While it's not a Google tool and also not as popular as Google Business, it's still worth the effort to create a Bing Places listing as well. It's not as refined or feature-rich as GMB, but Microsoft's answer to Google reaches a unique audience that only uses Bing — meaning there's often less competition. It's free to set up, so you might as well!
3. Put your links everywhere
Once you're set up with a good website and your Google review link, you're pretty much good to go. You just need to put those links in as many places as possible. All potential customers should be able to find or see your website link wherever your business is shown, while any previous or existing customers should be sent the link that asks them to write a review. This work is ongoing, so try to keep an eye out for any linking opportunities.
Start with:
Review links in emails to customers.
Website links on your social media profiles.
Website links from friends/business partner websites.
Make sure to add your website link to any online directories you use:
That's everything you need to get your trade business showing up in Google. If you're starting from scratch it may take a few weeks, but be patient. You'll soon see results.

To take things to the next level, start learning some advanced SEO or investigate more digital marketing for trade businesses.
Ready to give Tradify a go?
See Tradify in action by jumping on one of our weekly 30-min live demos. Or simply start your 14-day Free Trial.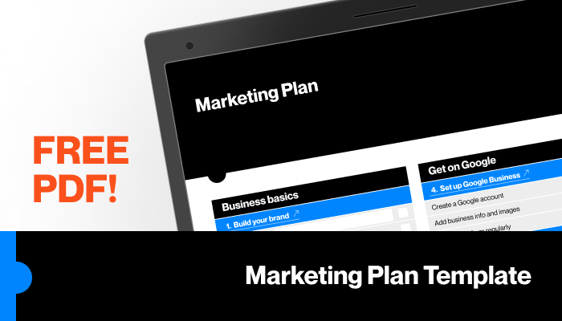 ---